2 Chainz is a rapper, TV host and entrepreneur born as Tauheed K. Epps in College Park, Georgia on September 12, 1977. He got his start as a hip-hop artist as a member of Playaz Circle, a duo that featured Epps and Dolla Boy. The duo released two albums under the
Def Jam
label and a handful of singles (including some with Lil Wayne, Bobby V and Ludacris).
Playaz Circle has not released any material since 2009, but it provided numerous opportunities for 2 Chainz to grow and collaborate with other influential performers.
2 Chainz had some minor legal issues during his teen years when he was arrested for cocaine possession and selling marijuana. Despite these setbacks, he managed to graduate from high school and earn a scholarship to Alabama State University. He played basketball at ASU for two seasons before transferring to Virginia State University, where he graduated with a BS.
During this time, 2 Chainz went by his given name. He changed his professional name to 2 Chainz in 2011 around the time he started working on the album Based on a T.R.U. Story.
In 2016, 2 Chainz started the clothing company
CEO Millionaires
, which stands for Create Every Opportunity Millionaires.
The clothing line began with a hoodie but quickly added to its catalog to include several designs for watches, sweatshirts, T-shirts, tank tops, hats and stickers.
2 Chainz acquired a minority ownership stake in the College Park Skyhawks, an NBA G League affiliate of the Atlanta Hawks.
He used his celebrity to partner with television channel Viceland (a subsidiary of Vice Media) to start the series
Most Expensivest
. The first episode aired on November 15, 2017.
As of October 2021, Viceland has released three seasons of
Most Expensivist
. In the television series, 2 Chainz meets with entrepreneurs, chefs, designers and other professionals to sample some of the world's most expensive products and services.
Some of the outrageous items that 2 Chainz experiences include:
A $30,000 pair of Sennheiser headphones.
A $2 million 1956 Mercedes-Benz 300SL.
A $295 hamburger made from Japanese Wagyu beef, white truffle butter, quail eggs and caviar – a toothpick made of gold and diamond holds the sandwich together.
Cannabis priced at $800 per ounce.
24K gold edible rolling papers

that cost $10 each.
A $4,000 customizable toothbrush made of titanium.
2 Chainz Rise to Fame
2 Chainz rise to fame started early in his career. In the early 2010s, 2 Chainz saw a space open for himself in the hip-hop world.
T.I. was finishing a prison sentence. Ludacris and Jeezy were spending so much time in the studio working on new hits that they rarely had opportunities to come out into public. 2 Chainz left his duo, Playaz Circle, and released his first solo album,
Based on a T.R.U. Story
.
Up until this point, he had been going by the unfortunate name Tity Boy. Realizing that the name was potentially offensive to some and would limit his career, he made an official change to 2 Chainz.
2
Chainz knew what he was doing when he put together
Based on a T.R.U. Story
. After all, he already had plenty of experience as a performer in Playaz Circle and as a featured artist. He used his connections to bring popular artists onto his album.
2 Chainz and Def Jam managed to line up contributions from:
From the release of his first solo album, 2 Chainz's reputation as a performer, television host and entrepreneur has only continued to grow. With his lanky frame, chill vibe and lyrical talent, he stands out as someone to watch.
2 Chainz Solo Career
2 Chainz has spent most of his career as a solo performer, although he frequently collaborates with other artists.
Some of the acts he's most closely associated with include Young Dolph, Gucci Mane, Lil Wayne, Ludacris, T.I., Juicy J and Jeezy (formerly
Young Jeezy
).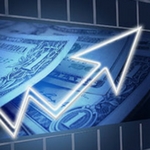 Biden's disturbing new government program may be worse than Obama's. You are at risk for having your bank account frozen. A former bank regulator is blowing the whistle on Biden's frightening plan to take over your money.

Discover the immediate steps you need to take now.
2 Chainz Songs
2 Chainz has had several charted and certified songs as a solo artist and featured artist. Some of his biggest hits include:
"Mercy" (with Kanye West, Big Sean and Pusha T) (2012), which peaked at number one on the US Rap and R&B charts, 13 on the U.S. chart and 46 on the Canadian chart. The song went quadruple platinum.
"No Lie" (featuring Drake) (2021), which peaked at number one on the US Rap and R&B charts and number 24 on the U.S. chart. It went triple platinum.
"We Own It (Fast & Furious) (with Wiz Khalifa) (2013), a single from the Fast & Furious 6 Soundtrack that peaked at number three on the U.S. Rap chart, number four on the R&B chart and 16 on the U.S. chart. It also charted in Australia, Canada, France, Germany, Switzerland and the UK.
"Talk Dirty" (Jason Derulo featuring 2 Chainz) (2012), which peaked at number one on the Australian chart, number two on the U.S. R&B chart and three on the U.S. chart.
In addition to "We Own It" (Fast & Furious), 2 Chainz has had songs on soundtracks for The Fate of the Furious and Creed II.
---
➤ Free Guide: 5 Ways To Automate Your Retirement
---
2 Chainz Awards
2 Chainz has been nominated for and won several awards during his career as a hip-hop artist and rapper. In 2012, he won four BET Hip Hop Awards:
Sweet 16: Best Featured Verse for "Mercy" (with Kanye West, Big Sean and Pusha T).
Reese's Perfect Combo Award (Best Collabo, Duo or Group) for "Mercy."
People's Champ Award for "No Lie" (featuring Drake).
2013, he won the Best Collaboration Award from BET Awards for the song "Fuckin' Problems" (with A$AP Rocky, Drake and Kendrick Lamar).
He won the Best Collaboration Award again in 2017 for "No Problem" (with Chance the Rapper and Lil Wayne). 2 Chainz has been nominated for six Grammy Awards.
He finally received the award for Best Rap Performance in 2017 for "No Problem" (with Chance the Rapper and Lil Wayne). He has been nominated for Best Rap Song, Best Rap Performance and Best Rap Album.
2 Chainz Tours
2 Chainz has been touring the United States since he was in his early 20s. As his fame grew, he began performing in Canada and Europe, as well. Some of his noteworthy tours have included artists such as:
2 Chainz grew his audience considerably in 2013 when he performed at multiple dates for Coachella and Lollapalooza, where he was exposed to fans of artists like Lana Del Rey, Vampire Weekend, The Killers and Nine Inch Nails.
2013 also brought some legal issues to 2 Chainz. While en route to a performance at the University of Maryland Eastern Shore, police officers pulled over his tour bus and found marijuana. They cited 2 Chainz but quickly released him.
In June 2013, TSA agents arrested 2 Chainz on a plane planned to depart from LAX. The agents found marijuana and promethazine (a prescription antihistamine frequently mixed with codeine and Sprite or other soda to make the drug "lean," also known as "purple drank," "syrup" and "sizzurp").
2 Chainz was arrested and charged with felony narcotics possession. He posted a $10,000 bail bond and was released the same day.
In August 2013, Oklahoma City police officers pulled over 2 Chainz's tour bus because its taillights were out on the passenger side. Police said that they smelled marijuana and wanted to search the bus. The driver, however, refused to let them in, saying that he was not authorized to do so.
In response, the officers had 2 Chainz's bus towed to a nearby police training center. Once they obtained a search warrant, they entered the bus. 2 Chainz and nine other men left the vehicle.
During the search, police found marijuana residue, prescription painkillers, two semi-automatic pistols and a 12-gauge shotgun.
Advertisement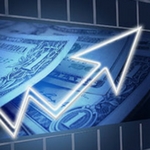 We have the world's leading artificial intelligence forecasting trends in the market. A strategy so precise it achieves a proven accuracy rate up to 87.4%. Check out the next 3 stocks this A.I. has on its radar for you in this free, live training.

Claim your seat now by clicking here.
2 Chainz Albums
As a solo performer, 2 Chainz has released six studio albums, 10 mixtapes and four EPs. As of 2021, his studio albums include:
Based on a T.R.U. Story (2012), which went Platinum and peaked at number one on the US Rap, US R&B/Hip-Hop and US charts. It peaked at number seven on the Canadian, 31 on the UK R&B and 180 on the French charts.
B.O.A.T.S. II: Me Time (2013).
CollegGrove (2016)
Pretty Girls Like Trap Music (2017)
Rap or Go to the League (2019)
So Help Me God! (2020)
2 Chainz Partners
2 Chains started dating Kesha Ward in the mid-2000s. The couple was married in 2018. They have two daughters (Heaven, born in 2008 and Harmony, born in 2012) and a son (Halo, born in 2015).
2 Chainz Net Worth Summary
2 Chainz net worth is estimated at around $9 million. He's one of his generation's best rappers, producers and networkers, so it's not surprising to see that he has become a multimillionaire. This amount doesn't even include the ridiculously priced items that he has gotten to try on his television show Most Expensivist! If you could quantify experiences, he'd be one of the world's richest people.
Advertisement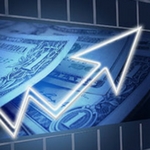 If you're worried "transitory" inflation and "mild" recession will be worse than expected...

Gold and commodities helped during volatile times. BUT one asset 99% of investors miss helps protect your portfolio and has outpaced the S&P by 131% over the past 26 years.

Art.

And while historically you've needed millions to invest, one platform lets you invest in famous paintings for as little as $20.

You can skip the waitlist and become a Masterworks member today with this private link.

See important Reg A disclosures: Masterworks.com/cd