Jen Psaki Net Worth: Jen Psaki has enjoyed a meteoric career path since she graduated from the College of William & Mary. She clearly has a talent and passion for communications, which have made her an essential part of the Democratic Party.
Psaki first gained national attention when the Obama administration asked her to become its White House deputy press secretary. Although much of her work took place behind the scenes, she became a popular spokesperson.
Jen Psaki reached an undeniable level of fame when she became Joe Biden's White House press secretary. In this position, she frequently fields questions from a room of journalists. She is responsible for answering difficult questions and communicating the Biden administration's efforts to resolve a broad range of issues.
Jen Psaki Education
Jen Psaki attended Greenwich High School in Greenwich, Connecticut. The school has been listed as one of the nation's top high schools. Although it's a public school, it frequently outperforms private schools with similar curricula.
In addition to Psaki, notable alumni of Greenwich High School include:
Christopher A. Sims, winner of the 2011 Nobel Prize in Economics
Matt Lauer, a journalist and former host of the Today Show
John Zimmer, co-founder and president of Lyft
Dorothy Hamill, a figure skater with an Olympic gold medal
Hope Hicks, a former White House Director of Communications
Truman Capote, a journalist and writer
After graduating from Greenwich High School, Jen Psaki attended the College of William & Mary. Some of the most influential people in American politics and culture attended the College of William & Mary, including presidents Thomas Jefferson, John Tyler and James Monroe.
Psaki studied English and sociology at the school. She was a competitive backstroke swimmer and member of the Chi Omega sorority. She graduated from William & Mary in 2000.
Shortly after graduation, she began working in politics, primarily as a press secretary.
Jen Psaki Political Career
Jen Psaki took her first job in politics in 2001 when she joined two re-election campaigns in Iowa. Both politicians (U.S. Senator Tom Harkin and Governor Tom Vilsack) won their reelection bids.
Psaki's involvement attracted the attention of John Kerry's presidential campaign. They recruited her as the deputy press secretary for John Kerry's 2004 presidential campaign. Kerry won the popular vote but lost to incumbent George W. Bush after the Supreme Court ruled 7-2 to stop a Florida election recount.
After Kerry's presidential campaign, Jen Psaki went to work as the communications director for U.S. Representative Joseph Crowley (New York) from 2005 to 2006. At the same time, she served the Democratic Congressional Campaign Committee as regional press secretary.
Psaki became a more visible figure in national politics during Barack Obama's 2008 presidential campaign. As then-senator Obama's traveling press secretary, she spent a lot of time with the president. When Obama won the election, his administration asked her to join the White House as its Deputy Press Secretary. By the end of 2009, she had been promoted to the position of Deputy Communications Director.
After a decade working as a communications professional in politics, Jen Psaki decided to enter the private sector. Near the end of September 2011, she moved to the Washington, DC public relations firm Global Strategy Group. The company managed to attract her away from politics by giving her high-ranking positions as senior vice president and managing director.
Warning
: Undefined array key "id" in
/homepages/46/d665516333/htdocs/clickandbuilds/WordPress/Investormint_STD/wp-content/plugins/insert-php-code-snippet/shortcode-handler.php(99) : eval()'d code
on line
12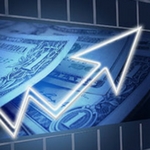 Biden's disturbing new government program may be worse than Obama's. You are at risk for having your bank account frozen. A former bank regulator is blowing the whistle on Biden's frightening plan to take over your money.

Discover the immediate steps you need to take now.
Jen Psaki Obama Administration
For reasons she has not explained, Psaki only stayed at Global Strategy Group until 2012. She left to become the press secretary of President Obama's 2012 campaign. Perhaps she could not resist the opportunity to contribute to Obama's reelection.
In early 2013, she become the United States Department of State's spokesperson. During the time, many people believed that her move to the U.S. Department of State meant that she would soon White House Press Secretary Jay Carney. That did not happen, however. The job went to Josh Earnest, who served until the end of Obama's second term.
Psaki did return to the White House, however. She became the communications director in 2015 and stayed in the position until the end of the Obama administration.
---
➤ Free Guide: 5 Ways To Automate Your Retirement
---
Jen Psaki White House Press Secretary
Jen entered the private sector, again, in 2017, when she became a political commentator for CNN. Few people had as much experience as her, so she was the perfect fit for the position.
Still, it seems that Psaki longed to rejoin the federal government. She had that opportunity when Joe Biden won the 2020 presidential election. She joined the Biden-Harris transition team. Her previous success in communications and her contribution to the transition led to her becoming the new White House press secretary.
In May of 2021, Jen Psaki said that she planned to stay in the White House press secretary role for about a year, which would put her proposed departure around May 2022.
At times, Psaki has had an adversarial relationship with reporters at the White House. For example, she mocked a journalist's suggestion that the federal government should send COVID-19 tests to every household. Shortly before Christmas 2021, President Biden announced that he would expand testing by covering the costs and shifting the financial responsibility to insurance providers.
A watchdog group also accused Psaki of violating the Hatch Act of 1939. The complaint from Citizens for Responsibility and Ethics in Washington claimed that Psaki had violated the act by making comments that endorsed Democrat Terry McAuliffe's election as Governor of Virginia. McAuliffe had been Virginia's governor from 2014 to 2018. He lost his second gubernatorial election to Republican Glenn Youngkin.
Jen Psaki Husband and Kids
Jen Psaki met her husband, Greg Mecher, at the 2006 Democratic Congressional Campaign Committee. Mecher's career in politics has included serving as the chief of staff to Congressman Steve Driehaus (Ohio) and chief of staff to Congressman Joe Kennedy (Massachusetts).
The couple has two children, who they try to keep out of the public eye.
Jen Psaki tested positive for COVID-19 on November 2, 2021. She recovered and returned to work at the White House on November 12. She believes that getting vaccinated against the virus helped her avoid serious injury and recover quickly.
Warning
: Undefined array key "id" in
/homepages/46/d665516333/htdocs/clickandbuilds/WordPress/Investormint_STD/wp-content/plugins/insert-php-code-snippet/shortcode-handler.php(99) : eval()'d code
on line
12
Advertisement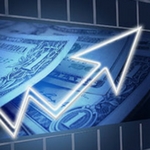 Thanks to forgotten 50-year-old legislation, often ignored by investment advisors, gold bugs, and silver hounds... You can now collect $10,000 or more in free silver.

Millions of Americans know NOTHING about this... Because it exploits a "glitch" in the IRS tax code that helps protect your retirement... While paying ZERO TAXES & PENALTIES to do it. That's why you need to see this NOW.

Click Here to get all of the details in this FREE Kit
How Much Is Jen Psaki Worth?
The salaries of government workers are public knowledge, so anyone can learn that Jen Psaki earns about $183,000 per year in her role as White House press secretary. Many of her other positions have not had transparent salaries, though, which makes it somewhat difficult to determine her net worth.
Many people believe that Jen Psaki has a net worth close to $2 million. This would include money from her years in government, working for CNN and her short stint at Global Strategy Group.
Warning
: Undefined array key "id" in
/homepages/46/d665516333/htdocs/clickandbuilds/WordPress/Investormint_STD/wp-content/plugins/insert-php-code-snippet/shortcode-handler.php(99) : eval()'d code
on line
12
Advertisement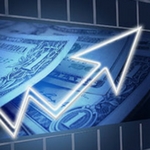 And Reuters magazine calls this type of trading "the new baby boomer hobby." An anonymous trader -- living at the base of the Smoky Mountains -- just released a free report revealing a step-by-step system to generating an extra $5,000 per month in income thanks to this trading strategy. The report is free until Sunday.

Click here for the FREE REPORT...