On his popular podcast "Making Sense," author and philosopher Sam Harris once asked the question, "How rich is too rich?" This is slightly ironic because Sam himself has a substantial net worth.
Sam has a Ph.D. in cognitive neuroscience from the University of California at Los Angeles (UCLA), but it's hard to get rich conducting experiments in cognitive or physiological psychology.
Sam Harris is famous for his podcast and books, which promote an intellectual movement dubbed the New Atheism.
In bestsellers like "The End of Faith: Religion, Terror, and the Future of Reason," "Waking Up: A Guide to Spirituality Without Religion" and "The Moral Landscape," he's written about the ways that belief in an Abrahamic god can be particularly detrimental to society.
Sam has also written numerous articles for publications like The Washington Post, The New York Times and The Los Angeles Times. Did these writings help him acquire a fortune estimated to be $2.5 million?
Sam Harris New Atheism
Sam Harris' views on religion are so controversial that they've prompted death threats.
He and his fellow writers Christopher Hitchens, Daniel Dennett and Richard Dawkins have been dubbed the "Four Horsemen of Atheism."
They are proponents of what's called the New Atheism, which is a conviction that religious beliefs should not be tolerated but challenged whenever they appear to be influencing governance, policy or education.
Harris believes that religions perpetuate an irrational view of the universe that can be downright dangerous.
At issue is the inherent parochialism of many religious creeds. Religions are competitive, Sam Harris asserts, even when they preach tolerance; this gives Christians an incentive to dislike Muslims and Muslims an incentive to dislike Christians.
Even when basic tenets are closely aligned, as is the case with the various Protestant denominations or with Islam's Sunna and Shia sects, feuds often arise.
Harris doesn't believe it's a good idea to identify with a single subset of humanity rather than with humanity as a whole.
>> What Is Bill Burr's Net Worth?
Sam Harris Religious Tribalism
Harris is critical of Islamic doctrine, calling it "religious tribalism." He is particularly vocal about the way the Islamic faith suppresses free expression, which he maintains is through threats of violence.
Sam is also critical of the Christian right in the United States, which he blames for turning basic human rights issues like gay marriage into political tempests.
He is equally blistering when it comes to critiques of the Catholic Church. He thinks the Catholic Church's opposition to birth control is one of the leading causes of poverty, short life spans and the proliferation of HIV/AIDS throughout the world.
He also believes that for centuries, the Catholic Church's hierarchy has engaged in a massive cover-up of child abuse.
Harris does not believe that Israel has the right to exist as a Jewish state. He believes Israel's existence is one of the biggest obstacles to peace in the Middle East. However, he does acknowledge the long history of Jewish persecution.
Sam does see many benefits to the core psychological states such as awe, compassion and devotion that underlie spiritual epiphanies and other religious experiences. He believes these psychological states should be separated from religion and studied within the contexts of psychology and neuroscience.
>> How Much Is Jessica Simpson Worth?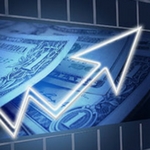 This list ranks the top stocks daily based on our proprietary algorithm. FREE Bonus: 3 Stocks To Double This Year

View this list for FREE now!
Sam Harris Podcast
Harris was already a bestselling author when he launched his podcast, "Waking Up," in 2013.
With each book he wrote, Sam had become more and more interested in exploring various ways that science might be leveraged to take over religion's traditional roles.
He also wanted a space where he could connect with readers who resonated with his highly individualized views about issues like sex, gender, the distribution of wealth, race, power and religion.
A podcast seemed like the perfect way to enter into a deeper dialogue with those readers.
Each episode of Sam Harris' podcast gets approximately 1 million downloads. Podcast lengths vary from a few minutes to several hours according to their subject.
Sam's podcast doesn't rely on ads as a revenue stream. Listeners who find the content useful or informative are encouraged to subscribe. Subscribers can pick the amount they want to contribute on a monthly basis; in exchange, they get access to exclusive content and early-access tickets to live events produced by Sam.
Even if only 10 percent of Sam's podcast listeners subscribe, that generates substantial cash flow. You can easily see how Sam Harris came to be worth $2.5 million.
---
➤ Free Guide: 5 Ways To Automate Your Retirement
---
Sam Harris Awards
Sam's podcast has been critically acclaimed. It won a 2017 Webby Award in the Science and Education category, and "Business Insider" in the U.K. featured it on its list of eight podcasts "that will change how you think about human behavior."
In 2019, Sam changed the name of the podcast to "Making Sense" so that the podcast would not be confused with his Waking Up meditation app.
Sam has made many other forays into media as well. He has written articles for publications like The New York Times, Newsweek and The Los Angeles Times and blogged for The Washington Post and The Huffington Post.
He has also appeared as a guest on numerous TV and radio shows, including NPR, ABC News, "The Colbert Report," "The O'Reilly Factor" and "The Daily Show."
>> Bill O'Reilly's Net Worth Is How Much?
Sam Harris Books
Sam Harris has written six books, five of which spent time on The New York Times Best Sellers list.
"The End of Faith: Religion, Terror, and the Future of Reason," first published in 2004, is an examination of the ways that religious fundamentalism and rational thought are at odds.
The book opens by imagining a day in the life of a suicide bomber; it continues with brief surveys of Islam and Christianity and concludes with an examination into the nature of religious faith itself.
Sam Harris wrote the book as a response to the 9/11 terrorist attacks.
While he was writing the book, he was also pursuing his Ph.D. in neuroscience at UCLA. The book remained on The New York Times Best Sellers list for 33 weeks and won the 2005 PEN/Martha Albrand Award for First Nonfiction
Sam published "Letter to a Christian Nation" in 2006 in response to the voluminous feedback he received after the publication of "The End of Faith." The book debuted at No. 7 on The New York Times Best Sellers list.
In many ways, Sam's 2010 book, "The Moral Landscape: How Science Can Determine Human Values," was a reworking of his Ph.D. dissertation.
In "The Moral Landscape," Harris argues that morality can benefit through the application of scientific methods, which are far more useful than religion at identifying ways that individuals and groups can improve their lives.
This book also topped The New York Times Best Sellers list, but Sam was widely criticized for what reviewers termed his utilitarianism.
In "Free Will," Sam Harris argues that there is no such thing as free will because so much of human behavior is biochemically determined. Consciousness merely generates rationalizations for why people are going to do what they do. The book was published in 2012.
Sam's next publication, "Lying," came out in 2013. At a mere 108 pages, "Lying" is more of a long-form essay than a book.
In 2014, Sam Harris published "Waking Up: A Guide to Spirituality Without Religion," which is an examination of secular spirituality and the role it can play in maximizing human well-being.
Sam uses the book to instruct readers on meditation practice, but he presents this instruction outside a traditional Buddhist, Hindu or Christian context.
Sam Harris' most recent publication is a 2015 collaboration with the British activist Maajid Nawaz. The book is entitled "Islam and the Future of Tolerance."
In it, Harris and Nawaz debate the question of whether Islam can ever find its place in an increasingly secular world.
>> How Much Is Gary Vaynerchuk Worth?
Advertisement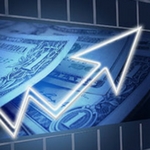 Here's something investment expert Nilus Mattive has never discussed publicly before...

He believes right now is the best time to consider putting some money into the cryptocurrency markets. Let him show you the seven big cryptos that could go to zero, as well as some of his favorite plays and strategies for 2023.

Watch this free video and see for yourself.
Sam Harris and Meditation
Sam Harris has been practicing meditation for more than three decades.
In the fall of 2018, he released a meditation course as an iPhone and Android app. The course can be seen as a follow-up to Sam's bestselling book "Waking Up"; in fact, the app is even called Waking Up.
The Waking Up app provides 10-minute meditations on a series of topics that range from pain control to the nature of reality. Sam's meditation instructions might be described as a variation of the Vipassana technique.
Meditation can be done with the eyes open or the eyes shut according to the meditator's preference. The first five meditations are free, but after that, a subscription costs $14.99 a month or $119.99 a year.
By 2019, Sam Harris' Waking Up had been downloaded more than 20,000 times, earning more than $200,000 for its creator. The app is another way that Sam Harris' net worth of $2.5 million has grown.
>> What's Tim Ferriss Net Worth?
Sam Harris Personal Life
Sam Harris was born in Los Angeles in April 1967. He grew up in a show business environment. His father is an actor, and his mother is the successful writer and producer who created the hit TV series "The Golden Girls."
In 1987, as an English major at Stanford University, Sam began experimenting with the psychedelic drug MDMA. This led to a 10-year period of experimentation during which Sam dropped out of college and traveled to India and Nepal to study meditation with various Hindu and Tibetan Buddhist gurus. In 1997, he returned to Stanford, graduating with a bachelor's degree in philosophy in 2000.
His explorations of consciousness had catalyzed an interest in neurobiology, so Sam began studying for a Ph.D. at UCLA in cognitive neuroscience. Though he began writing his bestselling books while he was still a Ph.D. student, he completed his doctorate in 2009.
In 2004, he married his wife, Annaka, founder of the website Project Reason and a well-respected author in her own right.
Annaka's first book, "Conscious: A Brief Guide to the Fundamental Mystery of the Mind" (2019), was a New York Times Best Seller. Sam and Annaka Harris are the proud parents of two daughters, Emma and Violet.
>> How Much Does Joe Rogan Earn?
Advertisement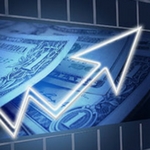 The next 10 minutes could change your life. We've recorded a special sit-down interview with a reclusive millionaire who details how he's closed out winning trade after winning trade throughout the volatility of 2022. In fact, he hasn't closed a single losing trade since 2016. Sounds impossible? It's not - and he'll prove it to you.

Click to see this exclusive sit-down interview