Gary Vaynerchuk Net Worth: Entrepreneur, investor, author, and speaker are among the many job titles held by Gary Vaynerchuk.
From his early days growing the Wine Library to a $60 million revenue-generating behemoth to his early investments in Facebook, Twitter, and Snapchat, not to mention his New York Times bestselling books, Gary Vee has amassed a fortune estimated at $160 million.
Some Gary Vaynerchuk net worth estimates are even higher because his fame and fortune have expanded following appearances on Late Night with Conan O'Brien, Ellen, and a dedicated hosting spot on Sirius XM Radio, called Wine & Web.
Plus Gary features in a video documentary series on YouTube, called the DailyVee, which broadcasts live interviews, investor meetings, and features social media marketing strategies, tips and tactics. The ad revenue from that alone could be significant thanks to a loyal fan following of more than one million subscribers.
He may not have the billions of Bill Gates or Jeff Bezos but Gary Vee may very well be on his way to a net worth of $200 million or more.
Gary Vaynerchuk Net Worth
| | |
| --- | --- |
| Why Is Gary Vaynerchuk Famous? | Entrepreneur, Investor, Wine Collector, Podcast Host, Author |
| How Old Is Gary Vee? | November 14, 1975 |
| Gender | Male |
| Is Gary Vaynerchuk Rich? | $160,000,000 |
| Website | GaryVaynerchuk.com |
| Nationality | American |
| Book | The Thank You Economy |
| Last Updated | 2019 |
Gary Vaynerchuk Quotes:
Passion Is Priceless
Where Vaynerchuk has gained fame and fortune is by speaking bluntly to his audiences with empowering quotes designed to motivate action.
"Wake up before everybody else and work into the night"

– Gary Vee
Hard work alone hasn't been the cause of his enormous success. Vaynerchuk has said in the past that he has an intuitive understanding of consumer behavior, trusts his gut, and is willing to bet the farm on his sixth sense.
Gary Vaynerchuk quote:
"Life shrinks and expands on the proportion of your
willingness to take risks and try new things"
One of the big risks Gary took early on was moving his father's store online. He also rebranded it from Shopper's Discount Liquors to the Wine Library.
As a master of e-commerce, email marketing, and pricing, Vaynerchuk grew revenues 20x from $3 million to $20 million.
Another famous Gary Vee quote is:
"Skills are cheap, passion is priceless"
Gary talks frequently about the importance of having passion in his speeches, books, and podcasts.
With his passion for digital media, he set up VaynerMedia which provides social media services to Fortune 500 companies, including Pepsi, General Electric, and Anheuser-Busch.
Gary Vaynerchuk YouTube: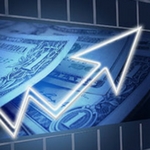 Thanks to forgotten 50-year-old legislation, often ignored by investment advisors, gold bugs, and silver hounds... You can now collect $10,000 or more in free silver.

Millions of Americans know NOTHING about this... Because it exploits a "glitch" in the IRS tax code that helps protect your retirement... While paying ZERO TAXES & PENALTIES to do it. That's why you need to see this NOW.

Click Here to get all of the details in this FREE Kit
Gary Vaynerchuk Books
If you aspire to build a better life, Gary has written numerous books designed to help you build greater wealth.
One of Gary's big ideas is to align your professional pursuits with your passions.
In Crush It!: Why NOW Is The Time To Cash In On Your Passion, Vaynerchuk walks you through how to turn your interests into businesses online.
He strongly advocates for the power of building a personal brand and shares how a pivotal moment in his life was turning the camera on to leverage social media.
If anyone would know the power of social media tools, it's Gary Vaynerchuk. After all, he was an investor in Facebook, Twitter, and Snapchat.
For entrepreneurs who want to build a presence online, Jab, Jab, Jab, Right Hook: How To Tell Your Story In A Noisy Social World is a blueprint for building effective social media strategies.
The "jab, jab, jab" strategy Vaynerchuk describes is the process of nurturing and engaging customers in order to build up a level of trust in a company.
And the "right hook" refers to the method of converting prospective customers to actual sales.
Gary talks about how to create content that matches the various social media platforms, whether Facebook, Instagram, Twitter, Tumblr, or Pinterest.
Crushing It!: How Great Entrepreneurs Build Their Business And Influence
If you feel stuck in a traditional corporate job and want something better for your life, Crushing It!: How Great Entrepreneurs Build Their Business And Influence – And How You Can, Too! is a goldmine of information.
What makes the book especially inspiring is that Vaynerchuk features entrepreneurs who have spurned the corporate career in order to build thriving businesses.
A common key to all of their successes has been taking advantage of social media platforms.
Don't mistake Crushing It! with Crush It!, the earlier book written by Gary Vaynerchuk.
For those who don't like to be in front of the camera, Vaynerchuk discusses podcast platforms like SoundCloud, Spotify, and iTunes, as well as emerging platforms like Musical.ly.
A guiding philosophy that you will see throughout the bestselling author's work is the idea of living life on your terms and not compromising on your dreams.
The strategy of overwhelming prospective customers by spending massively on marketing campaigns are long gone, he argues. Instead, Vaynerchuk highlights the importance of being authentic, honest, creative, and original.
But don't think you're getting some airy fairy business book. He offers compelling, data-driven evidence that a new business era is upon us and that caring for customers is the most important factor in building a successful business.
If you want word-of-mouth fans that build your brand offline, it begins by caring for customers and prospects online. But how do you take that knowledge and build a profitable company with high growth, The Thank You Economy is your map.
No matter which Gary Vaynerchuk podcast you listen to or book you read, you will experience the unique wit and candor of the Belarusian-born US immigrant.
#AskGaryVee
#AskGaryVee: One Entrepreneur's Take On Leadership, Social Media, and Self Awareness is a roadmap for navigating a business world that demands connecting customers through online engagement channels, such as YouTube.
The title #AskGaryVee stems from his popular podcast and is a compilation of the best questions he has been asked.
The purpose of the book is to provide timeless advice on social media marketing and entrepreneurship, as well as commentary on a vast array of topics, including how to make most use of Twitter, how to hire great people, and launch products online.
Vaynerchuk encourages readers to leverage the power of digital media to create massive success in business and life.
---
➤ Free Guide: 5 Ways To Automate Your Retirement
---
Gary Vaynerchuk Podcast
If you can't get enough of Gary Vee, check out his regular podcast.
Guests include the renowned Tim Ferriss, and other big-name, successful entrepreneurs and speakers.
Regardless of which is your favorite podcast platform, you won't find it hard to track down Vaynerchuk – he's on Stitcher, SoundCloud, Overcast, Google Play, TuneIn, Acast, Castbox, Otto Radio, or Apple podcasts.
For example, you can find the GaryVee Audio Experience podcast on Google Home or listen on Amazon Alexa, Echo, or Show.
Gary Vaynerchuk Wife,
Family & Personal Life
While it may seems as though Gary Vee is on Twitter, Facebook, Snapchat, and just about every other social media platform, he is famous for dedicating time to his loved ones. In fact, he has a  "family first" slogan.
He says he married his wife, Lizzie or Liz, when he was about 90 minutes into his first date.
He intuitively felt as though she would give him the freedom to pursue his career ambitions and it felt right.
Vaynerchuk makes no bones about the fact that early on he worked 19 hour days but also that he has pulled back to a less rigorous work schedule in order to spend more time with his wife and kids.
Nevertheless, he still claims the idea of work-life balance is a misnomer. In the words of Grant Cardone, "you can pay the price now or pay a higher price later."
Advertisement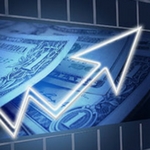 Official tax return reveals how one trader nabbed annual gains of 228%, 309% and 339%. His tax return was released online, exposing this simple trading technique used to pocket nearly half a million in profits.

Click here to see the official tax return before it is deleted...
Gary Vaynerchuk Investments
& Venture Company
Beyond his successes as an author, speaker, and entrepreneur, Vaynerchuk has made a name for himself as a successful angel investor.
Among his many investments include:
| | | | | |
| --- | --- | --- | --- | --- |
| 9GAG | Adaptly | After School | Airtime | BabbaCo |
| BarkBox | Bindo | Birchbox | Blackjet | BloomThat |
| Breather | Brit + Co | Cabana App | Carnival Mobile | Circa |
| CO Everywhere | Cord | Couple | Cozy | Curio Road |
| Cuurio | Dataminr | Decisive | Excelerate Labs | FancyHands |
| FOBO | Fond | Food52 | Forrst | Gowalla |
| Grand St. | GROVE | gumhouse | Handmade Tea | Hightower |
| Houseparty | Karma | MakeSpace | Meetup | Milk |
| Namely | Ning | Olive Interactive | Panna | Partnered |
| Path | Percolate | PICT | Posting | Prosodic |
| Pub Ocean | Rapportive | Rebel | RebelMouse | SimpleGeo |
| Soldsie | Songza | Spring | Stem | Storefront |
| Stowaway Cosmetics | TeamDom | Textingly | Tonx | TopFloor |
| Trippeo | Tumblr | Twitter | Uber | Vengo |
| Venmo | Wildfire Interactive | Yobongo | Ze Frank Games | |
Follow news on the Gary Vaynerchuk Twitter account and updates on his Gary Vaynerchuk Facebook account.  
>> Does Joe Rogan Make $10M Per Year?
>> Wow! Joel Osteen: House Photos, Net Worth & Books
>> How Did Warren Buffett Get So Rich?
Advertisement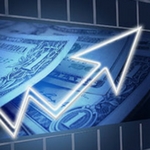 This has been one of the WORST years for stocks. But despite the awful trading conditions of the last eight months, I've delivered profit opportunities to my students like 22% on PBT after a week in the trade…And 31% on PEGA in only 8 days. I've JUST sent out a brand-new alert on a stock that's showing all the right signs of an impending breakout…

Click to Get the Trade and a Full Year of Stealth Trades for just $5 Today