Every month, like clockwork, your car insurance payment goes out. And the same happens all across the country: most Americans pay for 365 days of car insurance a year, despite using their car on far fewer days than that.
For low-mileage drivers, these ongoing charges can seem unfair. Because drivers with similar profiles and vehicles pay similar amounts regardless of mileage, the lower-mileage drivers are effectively subsidizing those who drive further than them.
What happens to your monthly payment if you went on vacation that month and didn't use your car?
Do you get a discount if you only use your car at weekends?
Nope.
Until now, that is.
A new breed of car insurance company is offering pay-per-mile plans. Companies like Metromile offer a lower base rate combined with a per-mile charge that results in cheaper car insurance for the 65% of U.S. drivers that drive fewer than 200 miles per month. These drivers could see their bills cut by up to 50%.
METROMILE SPOTLIGHT

InvestorMint Rating

3.5 out of 5 stars

Pricing: Base rate + per-mile rate
Lost Car Locator: YES
Free Street Cleaning Alerts: YES

via Metromile secure site
3 Reasons Why Pay Per Mile Insurance Might Be Right For You
Thinking of making the switch? Here are three benefits of pay per mile insurance:
1. Lower Rates
This is the big one and why many low-mileage drivers make the switch. The lower base rate and per-mile charge may save you hundreds of dollars on your car insurance every year.
For example, the base rate might be $20 or $30, and then you pay an additional few cents per mile on top of that. Actual cost will vary depending upon your age, vehicle, and driving history.
2. Capped Limit
Some per-mile insurance providers, such as Metromile, cap the cost per day to a certain mileage. So, for example, if you were to drive more than 250 miles in one day, you'd only pay for the first 250.
This is great for low-mileage drivers who take the occasional long trip because it helps you keep your costs low.
3. Track Gas Spending
The systems that are used to track your mileage also provide valuable information on your gas spending, distance and speed that can help you understand how your driving impacts your insurance and gas costs.
Where Can You Find The Cheapest Car Insurance?
Metromile offers competitive pay-per-mile insurance rates for low mileage drivers who travel fewer than 10,000 miles per year.
Drivers who make the switch from a comparable fixed-rate service (for example, Geico or Progressive) could save up to $500 per year.
In addition to the benefits listed above (lower fees, capped limits, and tracked gas spending), Metromile also offers:
Mobile App – find your car, track car health, and find a mechanic when you have a problem.
Pet Injury Protection – first $1,000 of pet's medical bills covered if your animal is hurt in an accident.
Rental Reimbursement – Metromile covers up to $30 in rental costs per day for 30 days while your car is being repaired.
Roadside Assistance – get roadside assistance if you have a problem with your car while driving.
The service works through a small Pulse device which is attached to your vehicle and used to automatically track how many miles you drive each day (and therefore how much you get charged).
The coverage includes similar options to competitors that offer fixed premiums:
Comprehensive
Collision
Bodily Injury
Property Damage
Collisions with uninsured and underinsured motorists
Medical payment coverage
Deductible options include $250, $500, and $1,000
>> Make Money Renting Out Your Car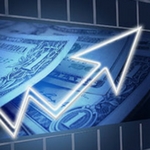 Official tax return reveals how one trader nabbed annual gains of 228%, 309% and 339%. His tax return was released online, exposing this simple trading technique used to pocket nearly half a million in profits.

Click here to see the official tax return before it is deleted...
3 Drawbacks to Cheap Car Insurance Options You Should Be Aware Of
No solution is perfect; here are three drawbacks to this type of cheap car insurance that you may want to consider before making the switch:
1. Not Available In Every State
Metromile is currently only available in CA, IL, NJ, OR, PA, VA & WA.
Car owners in other states will need to find an alternate solution or wait for the service to be rolled out in their area.
2. More Expensive Above 200 Miles Per Week
If your circumstances change and your mileage creeps above 200 miles per week, you may start paying more than you would on a per month basis. This may necessitate changing your policy again.
Drivers should be confident that their usage will not change radically in the next few months before they make the switch.
3. Variable Billing
Because your mileage varies, your billing does too. Some drivers find this uncomfortable because they'd rather budget a set amount per month, rather than getting a different value each month.
However, the fact that mileage is tracked should mean the billing isn't a surprise – you know how much you drive and what it is going to cost you.
>> Need An Auto Loan? Check Out LendingClub 
---
➤ Free Guide: 5 Ways To Automate Your Retirement
---
Cheapest Car Insurance: The Bottom Line
For low-mileage drivers, services such as Metromile's will give them cheaper car insurance compared to other fixed offering such as Geico, Progressive, AAA, and Allstate who charge a regular fixed monthly premium.
Metromile states that the average driver who travels 200 miles a week can save as much as $500 annually.
The bottom line is that this is worth checking out if you don't drive much and are unsatisfied with your current premium. However, it should be noted that these pay-per-mile services can become more expensive than a fixed premium if the distance you drive increases substantially.
>> Need Renters Insurance? Check Out Lemonade
Advertisement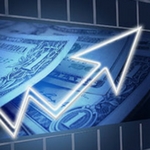 Here's something investment expert Nilus Mattive has never discussed publicly before...

He believes right now is the best time to consider putting some money into the cryptocurrency markets. Let him show you the seven big cryptos that could go to zero, as well as some of his favorite plays and strategies for 2023.

Watch this free video and see for yourself.