Once you have had your learner's permit for the required amount of time, you should start thinking about taking the test for your driver's license. Unfortunately, most testing facilities don't provide vehicles. You have to bring your own car to take the road test.
Since you don't have a driver's license, yet, you probably don' t own a car. That can make it difficult for you to take your road test and get your license. It's the proverbial chicken and egg problem!
If you need a car for your road test, try the following options. One of them should help you get a vehicle so you can earn your license.
Borrow a Car From a Friend or Family Member
Borrowing a car from a friend or family member is your cheapest option. Hopefully, the person you borrow from won't make you pay for the car.
Before you borrow someone's car, though, you need to learn a few things about the vehicle. Any car that you use for a road test must:
Have proof of insurance.
Have proof of registration and a license plate.
Have working safety equipment, including all lights, mirrors, brakes, horns, and seat belts.
Since you only have a learner's permit, you will also need someone to accompany you to the testing facility.
Ideally, the car's owner will come with you. If the owner can't come, talk to your local department of motor vehicles (DMV) to learn about any documents that you need to bring.
Rent a Car From a Local Driving School
If you took lessons from a driving instructor, then the driving school may let you rent a car for your road test.
You get a few benefits by renting a vehicle from a local driving school. For instance, you already know that the car:
Has the right documentation to prove that it's registered and insured.
Has working safety features.
Receives regular maintenance so it can perform well during your road test.
Some driving schools will pick you up from home and drive you to the test site. That way, you don't have to worry about finding a licensed driver to accompany you.
Other schools will meet you at the test site location.
Either way, you get a reliable car without the inconvenience of finding someone to go with you.
The only downside to renting a car from a local driving school is that you have to pay for the vehicle. Prices can vary considerably from city to city and school to school.
Make sure you contact several driving schools in your area to get the best deal possible. If you took lessons from a school, ask about any student discounts that can help you save money.
Typically, you can expect to spend about $100. Some schools charge a little less. Some charge a lot more.
>> Get The Best Auto Loan Rates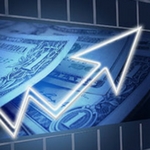 The Federal Reserve has a disturbing plan that is getting ready to roll out as soon as May. This is a lot more than printing trillions of dollars or manipulating interest rates. It's about every checking account, every purchase and every money transfer in America — including yours and mine. 

Click here to discover how to protect your money
Get a Car From a Rental Company
Rental car companies will happily let you rent a vehicle for the day. There are a few things to think about before you choose this option, though.
First, some rental agencies will not rent to drivers under 25 years old. The companies that will rent to people under 25 tend to charge high underage driver fees. The fee varies depending on the agency you use and the state you live in. You may pay as little as $25. Then again, the company may charge you $100 or more on top of the rental price.
Second, rental agencies won't give cars to people without licenses. That's a big obstacle for people trying to graduate from a learner's permit to a driver's license.
When you reach out to car rental agencies, ask them if they have related to drivers with learner's permits. Most of them will refuse to let you rent a vehicle. You might find a company, however, that understands the plight of people trying to pass their road tests. As long as you have a licensed driver with you at all times, they may rent a vehicle to you.
In most cases, renting from a car agency is your most expensive option. It gets even more expensive if you have to pay an underage driver fee. If it's your only option, though, you will have to pay the higher price to get your license.
>> Get Latest Rates From Direct Auto Insurance
---
➤ Free Guide: 5 Ways To Automate Your Retirement
---
Passing Your Road Test With an Unfamiliar Car
Every car drives a little differently, so you should get some experience driving the car that you plan to use during your road test.
You may discover that the vehicle accelerates quickly. You don't want to lose points by accidentally driving to fast during your test.
Or you may find that the car has sensitive brakes. Your test moderator won't enjoy getting thrown around when you slam on the brakes at a stop sign.
You should also spend some time with the car so you can learn how to:
Adjust the mirrors correctly.
Turn on the headlights.
Control the windshield wiper speed.
Use the turning signals.
Adjust the seats for a comfortable ride.
You don't have to own a car to pass your road test. You will, however, need to bring a car that you have experience driving. Once you find the right car, practice so you can pass your road test easily.
Don't Forget To Get Insured
Perhaps the easiest thing to look past when you're caught up in the worries of passing your driver's test is car insurance – but it may be the most important.
If you do happen to bump into something during your road test or have some collision that results in damage to your car or another vehicle or person, you'll want to make sure any damages are fully covered by a top auto insurance policy.
As a new driver on the road, you may be viewed by auto insurers as more risky than a driver with decades of experience. That risk is usually reflected in a higher premium payment.
Sadly, there's not a whole lot you can do to lower rates until you've built up a good track record of driving safely.
If you're not sure where to turn, check out LendingClub auto insurance, which offers low APR rates and has a no income requirement.
LENDINGCLUB AUTO LOANS SPOTLIGHT

Investormint Rating

4 out of 5 stars

Low APR Rates
No Income Requirement
Co-signers Permitted

via LendingClub secure site
Advertisement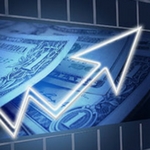 This has been one of the WORST years for stocks. But despite the awful trading conditions of the last eight months, I've delivered profit opportunities to my students like 22% on PBT after a week in the trade…And 31% on PEGA in only 8 days. I've JUST sent out a brand-new alert on a stock that's showing all the right signs of an impending breakout…

Click to Get the Trade and a Full Year of Stealth Trades for just $5 Today
Advertisement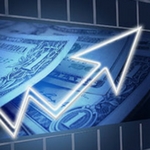 This "heartland" town 2,400 miles away from Silicon Valley will be the NEW playground for America's 1%-ers.

Learn more here.