Peer-to-peer (p2p) car-sharing connects drivers who wish to rent vehicles with owners who have vehicles for rent.
Getaround is a p2p car-sharing service that makes privately owned cars available for rent to people who need short-term transportation.
With the Getaround app, you can schedule and pay for your rental without ever having to interact with the vehicle's owner.
And as an owner, you can earn some extra cash by signing up to rent your car when you are not using it.
In this Getaround review, we take a closer look at the service to see whether it is convenient, secure, and worth your while.
Getaround Spotlight
GETAROUND SPOTLIGHT

Investormint Rating

4 out of 5 stars

Low Rental Rates
Keyless Entry
Roadside Assistance


via Getaround secure site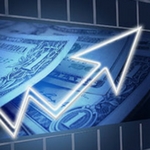 The Federal Reserve has a disturbing plan that is getting ready to roll out as soon as May. This is a lot more than printing trillions of dollars or manipulating interest rates. It's about every checking account, every purchase and every money transfer in America — including yours and mine. 

Click here to discover how to protect your money
How Does Getaround Work?
Getaround is available in 14 cities coast to coast, including Atlanta, Chicago, San Francisco, Seattle, Miami, and Washington, D.C.
Creating your account is free and so is the app.
How To Rent A Car
Once you provide some essential information such as your driver's license and credit card number, the app instantly verifies your information, initiates a quick background check and, if all is well, gives you the green light to proceed.
In the app, you can search for the location, date and time, and duration that you need the car.
Depending on where you are, you can select among a number of luxury, economy, seasonal, and specialty brands.
The app will show you what is available based on your schedule and specifications, and it will send you a code to unlock your rental car. All you have to do is go to the car's location, get in, and drive wherever you need to go.
Getaround charges either by the hour, the day, or the week. You can use your Apple Pay account or your individual credit card to submit what you owe.
How To Earn Money From Your Car
If you own a car that you would like to share on Getaround, you create your car's profile with a catchy name, a description, and photos that the company provides for you.
A staff member comes and installs Connect, a proprietary keyless entry system.
You determine availability, your car's pickup location, and parking instructions for your renters.
Although the system is free to renters, it does charge some minimal fees to owners.
Installation of the Connect feature is $99, and you pay $20 per month to list your car on Getaround.
The company does offer a 30-day free trial, so you can test it out short-term before making any longer-term commitments.
Is Getaround Safe?
According to the Getaround website, the company vets renters with the DMV, credit bureau, and other points of reference before approving them as customers.
Getaround has both drivers and owners covered with complete auto insurance, theft protection, and even roadside assistance.
It also offers round-the-clock customer support. All of these features help protect you and your car in case of any accidents, breakdowns, or thefts that occur during a scheduled rental.
Advertisement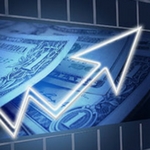 Mr. Market is fickle and emotional... After ten years of going up in a nearly unbroken line, he abruptly decided to reverse course...

And usher in a bear market that has crushed portfolios — But while most investors were going through the worst year since the Global Financial Crisis...

A small group of 3,700 people had the chance to collect instant "bonus payouts" courtesy of Mr. Market every week.

All thanks to a method most investors have no idea about… watch this demo showing how it works.
Getaround Pros and Cons
| | |
| --- | --- |
| Getaround Pros | Getaround Cons |
| ✅ Free For Renters: No charge applies to register on the Getaround marketplace when renting cars. | ❌ Cars May Have Issues: Rental cars may not be in pristine condition. |
| ✅ App-based Rental for Quick & Easy Use: You can rent a car or loan while on-the-go using your mobile device. | ❌ Risk to Owners: There is a chance that renters may return a car dirty and/or damaged. |
| ✅ Keyless Entry: Keyless entry means that you can rent or loan out a car easily. | ❌ Fees: Installation and monthly fees apply for owners. |
| ✅ Low Rental Rates: Getaround earns high praise for its low rental costs. | ❌ Additional Liability: Driver pays for costs not covered in an insurance claim. |
| ✅ Fully Insured: Insurance coverage (minus a deductible) is provided though check the terms and conditions before signing up. | ❌ Gas Is Extra: Borrowers pay for gas. |
| ✅ Roadside Assistance: In the event of a breakdown, support is available to you. | ❌ Mileage Limits: You pay $0.40/mile if you exceed the stated daily limit. |
| ✅ 24/7 Customer Support: Support is available 24 hours a day every day of the week. | ❌ Late fees: Apply for overdue returns. |
---
➤ Free Guide: 5 Ways To Automate Your Retirement
---
How Easy Is Getaround to Use?
Once you have downloaded the app on your phone and registered for an account, you will find that Getaround is designed to be user-friendly.
Select and then book the car you want that is available in your time frame.
If you need more time with the car than you booked, you can easily arrange an extension on the app.
Getaround charges you automatically, and you return the car according to the owner's directions.
Problems could arise if a car is not returned on time and therefore not available when you booked it.
Fortunately, the customer service helpline is accessible and responsive according to reviewers who have used it in the past.
Getaround Connect:
How to Get Keys From Owners
The Connect feature built into the app enables keyless entry to the vehicle you have rented.
You activate it with your phone when you arrive at the car, and you are set to go.
For security reasons, you do not receive the car's precise location, pickup and return directions, or other sensitive information until minutes before your reservation period begins.
You will typically not meet the car's owner at any time during the process.
>> Save On Car Insurance with Metromile
Advertisement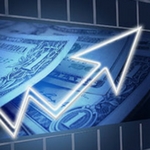 The next 10 minutes could change your life. We've recorded a special sit-down interview with a reclusive millionaire who details how he's closed out winning trade after winning trade throughout the volatility of 2022. In fact, he hasn't closed a single losing trade since 2016. Sounds impossible? It's not - and he'll prove it to you.

Click to see this exclusive sit-down interview
How Good Are Cars on Getaround?
You can rent some high-end vehicles with the Getaround app, including luxury cars, convertibles, electric cars, and SUVs.
You may even find a rare exotic model that you may not otherwise ever get the chance to drive.
Because the company can charge top rates for newer, more expensive cars, the quality of the available rentals is typically very good.
Also, when you figure that newer cars in better condition are less likely to need roadside assistance, which can be expensive for the company, it makes sense that Getaround would prefer to offer more cars of a high caliber for rent.
Keep in mind, though, that the cars are privately maintained and driven by their owners rather than the company, so individual quality and care can vary.
Getaround has some general criteria for rental cars:
2008 or newer
Less than 125,000 miles on the odometer
Maximum capacity of eight passengers
Privately owned passenger vehicle
The makes and models available at any given time depend on the participation of car owners and the vehicles they own.
If you are in a city with a big inventory, you will have a larger variety of cars from which to choose.
How Much Does Getaround Cost?
Hourly rates start at $5 and can go significantly higher. The company sets a default rental rate when an owner registers a vehicle.
This rate is based on the car's make, model, and model year.
The location and market demand for rentals also figure into the equation. However, the owner has the ability to change that rate if necessary.
As a renter, you can create and use your Getaround membership at no cost.
Although you will not pay a sign-up fee or any ongoing membership dues, you will pay the hourly, daily, or weekly cost when you want to rent a car.
If you return the car later than promised, you will pay the company's per-hour late fee.
And if you have an accident, you must pay the deductible, and then the insurance picks up the rest.
You are also responsible for purchasing the gas you use while you have the car, and you have to return it with the same amount of gas that was in the tank when you picked it up.
As an owner who is renting out a car, you must cover the cost of the Connect installation and then pay a monthly fee for your rental listing.
You are also required to maintain your vehicle both mechanically and cosmetically so that people want to rent it.
Am I Covered if I Have an Accident?
Getaround provides $1 million in insurance coverage as part of your rental package, so if you have an accident and the car is damaged, you will be covered once you pay the deductible.
For car owners, Getaround provides:
Comprehensive
Collision
Liability
Uninsured motorist coverage
>> Get Better Rates on Health Insurance
What Cities Is
Getaround Available In?
Getaround has established its car-sharing service in New Jersey as well as in the following U.S. cities:
Berkeley
Oakland
San Francisco
San Diego
Los Angeles
Portland, OR
Seattle
Chicago
Philadelphia
Boston
Miami
Denver
Atlanta
Washington, D.C.
Is Getaround Available on
iPhone and Android?
Both Apple and Android apps for Getaround are available for download.
That makes it simple to manage your transportation needs while you are out and about taking care of your to-do list.
Getaround Review Summary
Getaround brings car rentals into the 21st century with a convenient, economical, and hassle-free rental system.
For Car Owners
Car owners (who are not using their cars) help to reduce overall demand for more vehicles, and therefore cut down on manufacturing emissions.
The mobile platform makes sense for a society accustomed to a digital lifestyle.
The fact that rental reservations, payment, and car access are all done through the app means that owners do not have to spend time handing over keys or acting as valets.
Getaround does a background check on renters prior to providing a car. It also supplies drivers and owners with insurance coverage.
However, should something go wrong and the car is damaged or stolen, it could put someone's vehicle out of commission, causing inconvenience and financial loss.
For Renters
Renters must take care to observe daily mileage limits and return the vehicles gassed up and on time in order to avoid extra fees and late fees.
Getaround currently serves a limited number of urban areas throughout the United States, so it may not be available where you live and work.
However, in those cities where it is available, Getaround represents an easy-to-use option for short-term transportation needs.
The rates are typically less than the charges and fees you would find at a traditional car rental company. It is well worth a try.
Advertisement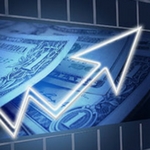 If you've struggled with trading techniques in the past and watched your mistakes affect your bottom line, you're not alone-but you can change that starting now!

I'm trading expert Thomas Wood and my e-guide, "Naked Trading Mastery" could give you the edge you need to make earning consistently easier than ever!

Get your free copy here!