LendingClub is a U.S. online lender that is best known for peer-to-peer lending. It was the first marketplace to register its products with the SEC as securities. However, it does have some traditional offerings, including auto loan refinancing.
LendingClub will refinance a wide range of existing auto loans, and it has helped many borrowers lower their monthly car payments and/or lessen their overall obligations.
Online offers are instant and, after accepting an offer, it usually only takes a few days and no more than a few weeks to complete the refinance.
But is it right for you? In this LendingClub auto loans review, you'll find out everything you need to know.
LendingClub Auto Loans Spotlight
LENDINGCLUB AUTO LOANS SPOTLIGHT

Investormint Rating

4 out of 5 stars

Low APR Rates
No Income Requirement
Co-signers Permitted

via LendingClub secure site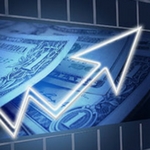 Biden's not holding back... He's warned you that he plans to raise: Income taxes, death taxes, capital gains taxes & corporate taxes. Some or all of which WILL affect you or your family in one way or another... But it's not too late... yet.

Thousands of Americans are getting their FREE IRS LOOPHOLE KIT to discover the secret to protecting your retirement savings from Biden, and inflation...

CLICK HERE to request a FREE Copy of the Guide To IRS Loopholes For Your IRA/401(k)
Are LendingClub Auto Loans
Right for You?
Auto loans through LendingClub are an excellent option for those who:
Want lower monthly car payments
Are looking to reduce the total cost of vehicle ownership
Want to avoid hard credit pulls while considering refinancing
Previously financed through a local dealership
Have improved credit ratings since the original car loan
You generally do not want to refinance too soon or wait until it is too late, such as when there are less than two years left on the loan.
Advertisement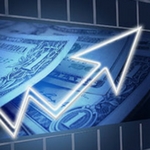 Official tax return reveals how one trader nabbed annual gains of 228%, 309% and 339%. His tax return was released online, exposing this simple trading technique used to pocket nearly half a million in profits.

Click here to see the official tax return before it is deleted...
LendingClub Quick Facts
| | |
| --- | --- |
| APR Rate | 3.99% → 24.99% |
| Minimum Credit Score | 510 |
| Minimum loan | $5,000 |
| Maximum loan | $55,000 |
| Credit check | YES |
| Hard pull | No (for initial offers) |
| SSN for prequalification | NO |
The lowest APR that LendingClub currently offers is 3.99%. Other online lenders go as low as 3.64%, but these rates are reserved for the most creditworthy borrowers.
While LendingClub does refinance for borrowers with credit scores as low as 510, it has more stringent prerequisites and conditions for all customers with a credit score below 630.
Note: LendingClub does require a hard credit pull in order to finalize auto loan refinancing. However, it only requires a soft credit pull in order to make any initial offers.
---
➤ Free Guide: 5 Ways To Automate Your Retirement
---
How The LendingClub Auto Loans Program Works?
Auto refinancing through LendingClub was introduced in 2016. Although relatively new, it has had an immediate impact in the auto loan world due to offering many borrowers refinancing options that are 1 → 3% lower than rates on their original vehicle loans.
When it comes to car loans, LendingClub is very much focused on refinancing. It does not explicitly offer lending to cover the cost of a new vehicle.
While it is possible to get that kind of funding through LendingClub via a personal loan, that solution would involve peer-to-peer financing.
Unlike most of the other financial products available through LendingClub, auto refinancing is not peer-to-peer. Instead, all refinanced auto loans are made by WebBank, a member of the FDIC.
When you apply for LendingClub auto refinancing, LendingClub will offer you up to two different refinancing options.
Whether you get the second offer depends on credit quality and other factors, such as the value of the particular car being refinanced.
Refinancing Option #1
The first proposal will be a term-match offer, which means that the length of the new loan will match the existing loan.
The offer will, however, have a reduced APR, which is what will enable you to pay less for your vehicle overall or have a lower car payment each month.
Refinancing Option #2
The second proposal, if applicable, will be a term-extension offer. This lets you extend the period of the current loan by up to 12 months.
This means that you can have a lower car payment each month as well as pay less for your vehicle overall.
Soft Pull vs Hard Pull Timeline
LendingClub makes these initial offers to you via a soft credit pull. A soft pull or soft inquiry does not affect your credit score.
Only if you accept an offer does LendingClub require a hard pull in order to finalize the loan. A hard pull or hard inquiry does, in fact, affect your credit score.
The initial offers are instant and available online, and they only require minimal and general personal information.
Accepting an offer requires a more substantial loan application, but the process is still rather simple and fast.
There are no origination fees. Plus, no prepayment penalties apply, however there may be title and state fees depending on where the vehicle is registered.
LendingClub Car Loan Rates
| | |
| --- | --- |
| APR | 3.99 → 24.99% |
| Minimum Credit Score | 510 |
| Income Requirement | NO |
| Co-signers Allowed | YES |
The interest rate is fixed, however advertised interest rates are subject to change.
Although LendingClub accepts a credit score as low as 510, it does expand its restrictions for borrowers with credit scores of 630 and under.
These expanded restrictions are not published, and they are determined on a case-by-case basis.
The best auto refinancing rates at LendingClub are reserved for credit scores of 720 and above.
Advertisement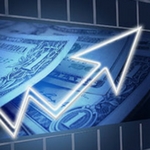 The Federal Reserve has a disturbing plan that is getting ready to roll out as soon as May. This is a lot more than printing trillions of dollars or manipulating interest rates. It's about every checking account, every purchase and every money transfer in America — including yours and mine. 

Click here to discover how to protect your money
LendingClub Auto Refinancing Restrictions
LendingClub has certain restrictions that may limit the auto refinancing options offered to you.
These limits are based on information about the individual borrower, including where that person lives, but they also account for the terms of the existing loan and the particular vehicle being financed.
If you are considering refinancing your auto loan through LendingClub, then your first step should be to ensure that you, your vehicle, and your current loan are within the acceptable parameters:
Eligible vehicle
Eligible loan terms
Available in your state
Maximum vehicle age: 10 years
Maximum vehicle mileage: 120,000 miles
As for loan terms, your current loan must have been open for at least a month, which commonly means that you will have made at least one payment toward it.
Additionally, the current loan must have at least 24 months remaining, or the refinancing is generally not deemed worthwhile to the lender.
The loan amount must also be for at least $5,000 but not more than $55,000.
In order for auto refinancing to be available to you, the financed vehicle must be eligible.
Eligible vehicles are less than 10 years old, a benchmark based on the model year rather than other factors, such as the initial purchase date.
The vehicle must also have less than 120,000 miles on it and generally be deemed to be in reasonable condition at the time of the refinancing.
Note that certain vehicles are ineligible regardless of age and mileage. These include:
Motorcycles
Salvaged vehicles
Commercial vehicles
Recreational vehicles
There are also certain makes and models of passenger vehicles that are ineligible.
These include Daewoo, Dodge Neon, Hummer, Isuzu, Oldsmobile, Pontiac, Saturn, Suzuki and Volkswagen diesel vehicles.
Which States Are LendingClub Auto Loans Available?
Auto refinance products from LendingClub are only currently available in 35 states.
The vehicle must have valid registration in an eligible state in order for a loan to be refinanced.
Prior registration in other ineligible states does not matter. Therefore, if you originally financed an auto loan in Colorado, an ineligible state, but have now moved to California or another eligible state and registered the vehicle there, you could refinance.
States that are eligible for LendingClub auto refinancing include: AL, AZ, AR, CA, DE, FL, GA, ID, IL, IN, KS, KY, LA, MD, MI, MN, MO, MT, NE, NJ, NM, NY, NC, OH, OK, OR, PA, RI, SC, SD, TN, TX, UT, WA and WI.
LendingClub Auto Refinancing Alternatives
For consumers seeking to refinance their auto loans through an online lender, LendingClub is not the only option.
Three other prominent options are LightStream, myAutoloan and Clearlane.
LightStream
LightStream is a division of SunTrust Bank focused on online lending.
It offers auto refinancing as well as all types of auto loans, including those for classic cars.
LightStream is also notable for having no limitations when it comes to a car's make, model, model year and mileage.
It is available in all states and requires a hard pull as well as a 660 credit score.
LightStream is generally considered a superb option for borrowers with top-tier credit but not so much for borrowers in the middle or at the lower tiers.
LIGHTSTREAM SPOTLIGHT

InvestorMint Rating

4 out of 5 stars

No Origination Fees
Low Fixed Rates
Low-Rate Guarantee

via Lightstream secure site
Advertisement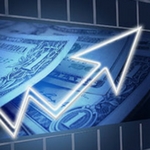 Do you know how to read the candlesticks on your chart? If not don't worry. Chris Pulver created an ebook, Candlestick Cheat Sheet, that can teach you, in layman terms, the 10 most powerful candlestick patterns. It's a great start for those that are new to Forex and may want to trade on the conservative side when starting out.

Click here to download your copy now
myAutoloan
myAutoloan focuses on all types of auto loans:
Loans for new vehicles
Loans for used vehicles
Auto refinancing
This lender does cater to lower credit scores of 500+. It also refinances vehicles with up to 125,000 miles.
However, it stipulates a hard pull as well as a $1,100 monthly income. LendingClub, on the other hand, requires no income verification at all.
Clearlane
Clearlane is similar to LendingClub, but it refinances auto loans with amounts as high as $100,000.
It requires borrowers to have higher credit scores of 600+ and an income of at least $1,800 a month.
It is a strong option for borrowers with fair credit but does not compare as favorably to LendingClub for borrowers with strong credit.
Borrowers who live in a state where LendingClub is not available may want to consider Clearlane since it is available in every state but Nevada.
LendingClub Auto Refinancing
Review Summary
Arguably, it has never been easier to refinance an auto loan, and companies like LendingClub are the reason why.
Accessibility is incredible no matter where you live, and competition among lenders is fierce. That competition makes it quite easy to get the best possible annual percentage rate for your credit score.
Is LendingClub the best online auto refinancing option available? The answer to that question for many people will certainly be yes.
The exceptions will generally be consumers at the edges. Borrowers with superb credit quality may not find the best deal available to them at LendingClub.
Borrowers with fair or poor credit may find acceptance and better deals through lenders who specialize in them.
For everyone else, LendingClub is a simple and an effective way to lower your monthly car payment, reduce the overall cost of your car and perhaps even achieve both at the same time.
Advertisement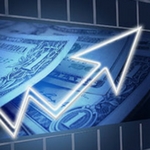 Biden's disturbing new government program may be worse than Obama's. You are at risk for having your bank account frozen. A former bank regulator is blowing the whistle on Biden's frightening plan to take over your money.

Discover the immediate steps you need to take now.