The numbers don't lie. AAA has been in business for over 115 years, boasts 55 million members and has 1,100 branches in North America.
And if you have ever been in need of emergency roadside assistance, AAA is synonymous with trustworthy coverage.
But these days, competition among auto insurance companies is rife and many provide roadside assistance so can you waive your AAA membership and save money?
Is AAA Membership Worth It?
Three AAA membership tiers exist but regardless of which one you choose, all of them come with these benefits:
Towing

Towing to the nearest gas station, AAA Approved auto repair shop, AAA-owned repair facility or your mechanic
Miles of free towing (# varies by plan)

Discounts

Average annual savings of $87 per year are possible when you use your AAA membership to save money on car rentals, hotel stays, movie tickets, and theme park passes

Savings on Car Repairs

Savings of 10% off labor costs at 7,000 AAA Approved auto repair shops

Gas & Battery Delivery

Emergency fuel or a new battery is provided if needed

Members-only Rates On AAA Insurance

Special AAA member rates are provided on AAA insurance

Identity Theft Monitoring

ProtectMyID® is provided free for AAA members
AAA Membership Plans: Pricing
As a AAA member, you receive roadside assistance even if you are in someone else's car.
In fact, you don't even need to be a driver. As a passenger in someone else's vehicle, you still qualify for roadside assistance.
Member perks also  include discounts at 100,000+ locations, including hotels, restaurants, and car repair.
But how do the three membership plans compare on price and benefits?
AAA Classic | $56 per year
5 Miles of free towing
Free fuel delivery
$50 car locksmith reimbursement
AAA Plus | $91 per year
100 Miles of free towing
Free fuel and delivery
$100 car locksmith reimbursement
AAA Premier | $119 per year
200 Miles of free towing
Free fuel and delivery
$150 car and home locksmith reimbursement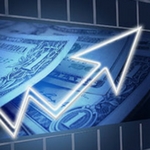 The next 10 minutes could change your life. We've recorded a special sit-down interview with a reclusive millionaire who details how he's closed out winning trade after winning trade throughout the volatility of 2022. In fact, he hasn't closed a single losing trade since 2016. Sounds impossible? It's not - and he'll prove it to you.

Click to see this exclusive sit-down interview
Compare AAA Membership Plans
AAA membership costs differ across the country but in Northern California, Nevada, and Utah the pricing and benefits are as follows:
AAA Classic
AAA Plus
AAA Premier
Add other household members
+$34
+$52
+$74
Miles of free towing
5
100
200
Emergency fuel and delivery
Free delivery
Free fuel and free delivery
Free fuel and free delivery
Locksmith reimbursement
$50
(car only)
$100
(car only)
$150
(car & home)
AAA battery service
Save $25
Save $25
Save $25
(+$10 towards next year membership)
7,000 AAA Approved Auto Repair shops
✅
✅
✅
Member-only discounts at 100,000 locations
✅
✅
✅
DMV & notary services at most AAA branches
✅
✅
✅
Free Hertz Gold Rewards Membership
✅
✅
✅
Travel consultants to plan getaways
✅
✅
✅
Identity theft monitoring ($10,000 for Premier)
✅
✅
✅
Worldwide trip interruption (Premier: $1500, Plus: $750)
✅
✅
Worldwide lost baggage coverage (Premier: $500, Plus: $250)
✅
✅
RV towing (up to 200 miles)
✅
Motorcycle roadside services
✅
Windshield repair or replacement (1/yr $50)
✅
Travel insurance
($300,000)
✅
Emergency medical transportation coverage
($25,000)
✅
One-day free rental car with a tow
✅
A one-time enrollment fee is charged to new members, though AAA promos will waive the cost from time to time.
---
➤ Free Guide: 5 Ways To Automate Your Retirement
---
Is AAA Membership Right For You?
While the basic AAA benefits of free towing, free fuel delivery, free locksmith reimbursement, car rental discounts and hotel discounts are generous, the big "gotcha" with the AAA Classic plan is the towing limit of just 5 miles.
If you need towing assistance over a longer distance, you may be hit with a steep per mile charge thereafter which makes the plan unattractive unless you almost exclusively drive short distances.
AAA Towing: Best for Commuters
The AAA Plus plan has 20x more distance coverage (up to 100 miles) than the Classic Plan.
The Premier plan goes even further and covers you for up to 200 miles of towing assistance.
For most commuters, these two plans are a much better option than the Classic plan.
AAA Travel Benefits: Best for Travelers
The AAA Plus and AAA Premium plans are also a better a choice for frequent travelers.
Both trip interruption and lost baggage coverage are included in both plans but excluded in the AAA Classic plan.
However, if you have a credit card designed for frequent travelers like the Chase Sapphire ReserveSM credit card, you enjoy these benefits too without taking any extra money out of pocket beyond the annual fee.
AAA Roadside Assistance: Best for Motorcyclists & RV Owners
If you own a motorbike or an RV, you will be left with no choice but to select the AAA Premium plan, which is the only plan that provides roadside assistance coverage for these vehicles.
The Premium Plan also includes perks like a free rental car for the day, windshield repair or replacement, and even emergency medical transportation.
Why Choose AAA Insurance Coverage?
Some AAA benefits are provided by auto insurance companies and even credit card companies, so why choose AAA insurance coverage?
If your car insurance policy is limited to liability coverage, you may be at risk in the event of a breakdown or accident because collision and comprehensive coverage is generally needed for roadside assistance.
You may also benefit from AAA membership if you have kids and plan to visit theme parks or go to the movie theaters where AAA discounts apply.
AAA discounts and AAA promo codes are available at over 100,000 locations so there is a decent chance of recouping your AAA membership fees from savings over the course of the year.
Perhaps the most compelling reason to choose AAA insurance coverage is the sweeping protection you receive no matter what car you are driving or seated in.
In the fine print of some auto insurance policies or even credit card terms and conditions when using rental cars, you will find coverage restrictions, such as driver-only coverage.
AAA covers you no matter what car you are in and regardless of whether you are driving or a passenger.
Advertisement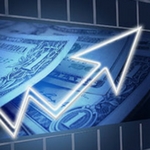 If you've struggled with trading techniques in the past and watched your mistakes affect your bottom line, you're not alone-but you can change that starting now!

I'm trading expert Thomas Wood and my e-guide, "Naked Trading Mastery" could give you the edge you need to make earning consistently easier than ever!

Get your free copy here!
Is AAA Membership A Good Deal?
If you are pondering whether to sign up to AAA membership, it's worth taking a few moments to think about what insurance coverage you may already have.
New car buyers may already be covered for roadside assistance by a manufacturer's guarantee.
And roadside assistance is a complimentary benefit offered by many credit card providers too.
You may even receive it as part of your existing auto insurance policy. Or it may be available as an add-on.
AAA Alternatives: Allstate Motor Club®
Your auto insurance policy may also cover you for roadside assistance. For example, the Allstate Motor Club® provides roadside assistance for the equivalent of $1 per week.
You don't even have to be an existing Allstate policyholder to qualify for the Roadside Advantage Plan, which includes:
$100 roadside assistance benefit
$500 arrest bond certificate
$750 trip interruption benefit
Car rental discounts
Hotel discounts
AAA Alternatives: Geico Roadside Assistance
Whether you are stopped in your tracks by a flat tire or an engine breakdown, Geico roadside assistance is available at the touch of a button.
The Geico app makes it easy to request help on your mobile phone.
Emergency roadside service is available from Geico for $14 per year.
AAA Alternatives: State Farm Emergency Roadside Assistance
State Farm also provides emergency roadside assistance that covers:
Towing to the repair facility
Locksmith reimbursement
Gas or oil delivery
Jumpstart services
Tire changes
Best Roadside Assistance Plans
We compared some of the best roadside assistance plans side-by-side with AAA. Here are the results:
| | | | | | |
| --- | --- | --- | --- | --- | --- |
| | AAA | Allstate | AARP | BP Motor Club | National Motor Club |
| Basic Plan | $56 | $52 | $58 | $78 | $59 |
| Annual Fees | $0 | $0 | $16 | $0 | $0 |
| +1 Person/yr | $34 | $0 | $0 | $0 | $10 |
Summary: Is AAA Worth it?
So is AAA worth it? If you want protection no matter what car you are driving or seated in, AAA membership is worth the cost.
Drivers with liability coverage only will benefit from AAA roadside assistance too. Otherwise, you may need to purchase collision and comprehensive insurance for an added cost.
Plus, you can purchase renters insurance, life insurance, home insurance, and auto insurance through AAA at preferred rates.
And you receive AAA discounts at 100,000 locations in North America when you become a AAA member.
The bottom line is you could probably find coverage options for all the services provided by AAA elsewhere but if you want peace of mind that all your coverage is under one umbrella, AAA is hard to beat.
Extra, Extra! Is AAA In All States?
Is AAA in all states?
The short answer is yes, the American Automobile Association is a federation of motor clubs throughout North America, including:
| | | | | |
| --- | --- | --- | --- | --- |
| AAA Alaska | AAA Arkansas | AAA Arizona | AAA Alabama | AAA California |
| AAA Connecticut | AAA Colorado | AAA Delaware | AAA Florida | AAA Georgia |
| AAA Hawaii | AAA Idaho | AAA Illinois | AAA Indiana | AAA Iowa |
| AAA Kansas | AAA Kentucky | AAA Louisiana | AAA Maine | AAA Maryland |
| AAA Massachusetts | AAA Michigan | AAA Minnesota | AAA Mississippi | AAA Missouri |
| AAA Montana | AAA Nebraska | AAA Nevada | AAA New Hampshire | AAA New Jersey |
| AAA New Mexico | AAA New York | AAA North Carolina | AAA North Dakota | AAA Ohio |
| AAA Oklahoma | AAA Oregon | AAA Pennsylvania | AAA Rhode Island | AAA South Carolina |
| AAA South Dakota | AAA Tennessee | AAA Texas | AAA Utah | AAA Vermont |
| AAA Virginia | AAA Washington | AAA West Virginia | AAA Wisconsin | AAA Wyoming |
Simply Google "AAA near me" or "AAA phone number" to find the nearest AAA location to you.
Do you have a AAA membership? Have you taken advantage of AAA discounts or AAA travel? Share your experiences with us, we would love to hear from you.
>> Need Used Car Financing? Check Out Carvana
>> Need An Emergency Auto Loan? Check Out Finova
Advertisement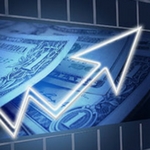 If you're worried "transitory" inflation and "mild" recession will be worse than expected...

Gold and commodities helped during volatile times. BUT one asset 99% of investors miss helps protect your portfolio and has outpaced the S&P by 131% over the past 26 years.

Art.

And while historically you've needed millions to invest, one platform lets you invest in famous paintings for as little as $20.

You can skip the waitlist and become a Masterworks member today with this private link.

See important Reg A disclosures: Masterworks.com/cd