BETTERMENT SPOTLIGHT

InvestorMint Rating

5 out of 5 stars

Promo: Up to 1 Year Free Management
Management Fee: 0.25% – 0.40%
Account Minimum (Betterment Digital): $0
Account Minimum (Betterment Premium): $100,000

via Betterment secure site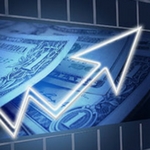 Thanks to forgotten 50-year-old legislation, often ignored by investment advisors, gold bugs, and silver hounds... You can now collect $10,000 or more in free silver.

Millions of Americans know NOTHING about this... Because it exploits a "glitch" in the IRS tax code that helps protect your retirement... While paying ZERO TAXES & PENALTIES to do it. That's why you need to see this NOW.

Click Here to get all of the details in this FREE Kit
Not long ago, there was a sharp divide between those who could invest in the stock market with the help of a financial advisor and those who were left to fend for themselves.
Professional financial advice of any sort was simply not affordable for people with average income and assets.
All of that changed when Betterment launched the first true automated investment advisor.
Also known as a robo-advisor, Betterment created algorithms capable of offering customized investment advice at minimal cost.
This transformed the industry, making it possible for almost anyone to enter the market regardless of their portfolio size – but some potential investors are still doubtful.
Can an algorithm really provide smart guidance on money management?
Betterment Puts Investing
On Auto-Pilot
Managing money is not for the faint of heart. Whether you have a little or a lot, it is easy to get overwhelmed with all of the decisions that need to be made.
Should you open a money market account or a brokerage account? Should you buy stocks or Exchange Traded Funds (ETFs)? And which ones?
Are you setting enough of your income aside? How much risk is too much? Most importantly, are you going to be able to meet your financial goals?
Answering these questions based on your unique financial situation is Betterment's specialty – and believe it or not, it's all done through an automated service.
You start by completing your profile and setting financial goals, then the system suggests how much you should save and ensures your money is invested in a manner that is most likely to get you where you want to go.
Betterment accounts are best for those who are more of a set-it-and-forget-it sort. The process is fully automated, so you don't have to make any day-to-day decisions. 
The service is most popular among beginner investors, those who prefer a hands-off approach, and those who are starting with relatively low balances.
It is also a favorite among investors who are focused on their retirement savings, as well as those who want to achieve other specific financial goals, because a long list of tools and educational resources are included with every account.
How Does Betterment Work?
Betterment account holders choose one of two options, depending on the size of their balance and how important they consider the ability to access live Certified Financial Planners.
The basic Betterment Digital service has no minimum balance requirement. Management fees come to 0.25% of the total account balance, so those with less in the way of assets pay less in real dollars than peers with a bit more in their Betterment accounts.
Investors with $100,000 or more under management with Betterment can access the Betterment Premium service. 
This is a bit more costly at 0.40% of total assets under management, but it comes with extra benefits like unlimited phone access to Certified Financial Planners.
>> Betterment Safety Net Fund Review
Advertisement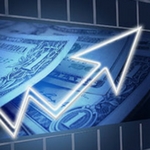 If you're worried "transitory" inflation and "mild" recession will be worse than expected...

Gold and commodities helped during volatile times. BUT one asset 99% of investors miss helps protect your portfolio and has outpaced the S&P by 131% over the past 26 years.

Art.

And while historically you've needed millions to invest, one platform lets you invest in famous paintings for as little as $20.

You can skip the waitlist and become a Masterworks member today with this private link.

See important Reg A disclosures: Masterworks.com/cd
Can You Buy Stocks On Betterment?
Some investors are surprised to hear that they cannot buy stocks on Betterment. After all, brokers like Schwab make it possible for average people to buy shares of top-notch companies.
Betterment takes a different approach – one that tends to offer better returns over time when compared to self-directed investment accounts.
A team of experts looks at a wide selection of domestic and international Exchange Traded Funds (ETFs).
The top contenders are rated based on a number of criteria, including the associated expense, then your money is invested in the best of the bunch.
The advantage? Automatic diversification.
With ETFs, your assets are spread among multiple industries – and several companies within those industries – to ensure you don't make the mistake of keeping all of your eggs in one basket. 
With that said, how your money is invested and which ETFs you hold in your portfolio will be different from the selections made for other Betterment clients.
Your portfolio is customized to meet your personal financial goals in a timely manner, and you can make certain choices based on what is most important to you.
For example, Betterment has a socially responsible investment strategy available, as well as one that is focused on generating income. If you are trying to reach several goals with differing end dates, you can create a multi-strategy portfolio that meets those needs.
Your benefits don't end with investment selection. Betterment also handles on-going maintenance that is critical to maximizing your returns. Examples include tax loss harvesting to minimize your tax bill, as well as tasks like automatic rebalancing, reinvesting dividends, and so forth.
That alone is well-worth the 0.25% fee, considering the amount of time it takes to complete these transactions properly.
>> Acorns Vs Betterment Comparison
---
➤ Free Guide: 5 Ways To Automate Your Retirement
---
Can You Make Money With Betterment?
Betterment's mission statement says it all in terms of whether you can make money through the service.
In short, the company's mission is "to empower people to do what's best for their money so they can live better."
Certainly, that mission statement is no guarantee of specific returns, but the goal is clear.
If you leave your money in the hands of your Betterment robo-advisor, you can count on making the most of whatever opportunities the market offers.
Can Betterment Make You Rich?
Some investors want to know that they can count on specific returns – the sort of returns that will take them from getting by to getting rich.
They want Betterment to get them in on the ground floor of the next Apple, Microsoft, or Amazon, so that ten years from now, they can live the high life.
Alas, Betterment doesn't work quite that way. In fact, no advisor, automated or otherwise, can promise riches.
The stock market is unpredictable and Betterment aims to intelligently build diversified portfolios.
Certainly, there are some who have made fortunes through their stock picks. Warren Buffett is one of the most famous, but even he doesn't have a magic formula – proof of that is his underperformance compared to the S&P 500 in the second decade of the millennium.
Instead, he chooses solid companies with dominant market shares and top-notch brands that can afford to pay out impressive dividends. Then he buys and holds his shares for decades to achieve his impressive results.
So, can Betterment make you rich? Perhaps, but that depends on you as much as your Betterment account.
If you want to generate long-term gains, take a disciplined approach to adding funds to your portfolio, and resist the temptation to cash out, regardless of circumstances.
Historically, the stock market has always grown given enough time, and Betterment will ensure that you are in the best possible position to benefit from any gains.
>> Betterment Vs S&P 500 Comparison
Advertisement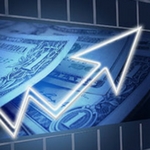 We could be facing one of the harshest economic challenges ever experienced thanks to an incompetent government and severe global unrest. If you aren't proactive, you could see yourself and your family become another financial casualty. But, the Inflation Survival Plan has you covered. Learn insider tips and tricks, IRS loopholes and more that will help your finances soar.

Take 15 Seconds to get the FREE Inflation Survival Plan and ensure your family's financial security.
Can You Lose Money on Betterment?
No one wants to lose their hard-earned money, but unfortunately that's a risk whenever you invest.
Whether you choose Betterment or another robo-advisor firm, or a personal investment advisor, there is always a chance that unforeseen events will erase profits – and possibly eat into your principal balance.
Some would-be investors aren't comfortable with any risk at all. They choose to skip the markets in favor of the guaranteed returns available from traditional banking products like money market accounts and Certificates of Deposit (CD).
The problem with such a strategy is that you aren't truly eliminating risk. You are simply exchanging investment risk for other types of risk.
One of the biggest issues that comes with guaranteed interest is that those interest rates are shockingly low. They are so low, in fact, that while you won't technically lose principal, you won't earn enough to offset inflation.
By the time you withdraw from your account, your original deposit will be intact. However, it will be worth less in real buying power than it was when you first opened your account.
The only way to mitigate this type of risk is to generate returns that are higher than the rate of inflation. Generally speaking, that's only possible through a well-managed investment portfolio.
Yes, you might see some dips in your balance, but that's part of the process. If you remain patient, you are more likely than not to recover your losses and then some when your portfolio is properly managed.
>> Betterment vs Schwab Intelligent Portfolios
Will Betterment Survive?
When the market is volatile, many start to question whether robo-advisors like Betterment can survive. After all, these companies depend on average investors to make their profits, and average investors are less able to set money aside during economic downturns.
There are some naysayers who are convinced that robo-advisors can't survive certain market conditions, but that's a minority opinion.
Most experts believe that self-directed investors who lose big during a market crisis are more likely to switch to services like Betterment. The low cost expert management is awfully appealing when things have gone terribly wrong.
The bottom line is that Betterment is a solid choice for investors who want to enjoy the benefits of entering the stock market without all of the effort. A Betterment account offers high-quality management for a low cost, with little or no time commitment.
>> Prosper vs Betterment Comparison
Advertisement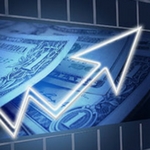 This list ranks the top optionable stocks daily based on trend, volume, price and our proprietary algorithm. FREE bonus: a strategy for generating income in 8 minutes per day.

View this list for FREE now!