SOFI SPOTLIGHT

InvestorMint Rating

5 out of 5 stars

Management Fees: 0.0% of assets invested
Account Balance Minimum: $100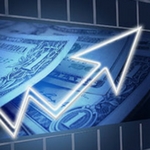 The next 10 minutes could change your life. We've recorded a special sit-down interview with a reclusive millionaire who details how he's closed out winning trade after winning trade throughout the volatility of 2022. In fact, he hasn't closed a single losing trade since 2016. Sounds impossible? It's not - and he'll prove it to you.

Click to see this exclusive sit-down interview
Do you already have a student loan with SoFi? If so, you're probably over the moon with the company's customer service. Its reputation is stellar – a rarity among financial institutions. And SoFi's Facebook group is chirping with satisfied customers. So you might be thinking what all the fuss is about with SoFi Automated Investing?
Or maybe this is your first time stumbling across SoFi and you're keen to get started investing but without paying a fortune to a financial advisor? You're in the right place.
SoFi Automated Investing allows you to put your stock market portfolio on auto-pilot. Yet it's much more than that. Unlike most traditional financial advisors and other robo-advisors, SoFi won't ding you with management charges.
Intrigued already? That's just the beginning. In this SoFi Automated Investing review, we'll show you so many perks of the product that you may decide this is the only investment option for your hard-earning savings.
Robo-Advisors 101: A Quick Primer
Once upon a time, you had to be quite wealthy to trade stocks. A typical order was 100 shares, and you were expected to have cash to cover the entire purchase. On top of that, you were responsible for an array of commissions and fees each time you made a trade.
All of that changed with the digital revolution and the subsequent introduction of robo-advisors – a class of automated investing platforms that make it possible for virtually anyone to gain exposure to the stock market in a hands-off manner.
But how is it possible for robo-advisors to make recommendations without a human touch?
The answer comes down to carefully constructed algorithms. These systems rely on algorithms combined with personal details supplied by clients to develop portfolio suggestions.
Robo-advisors might be best-known for their low and no-fee account options. Users pay a fraction of the cost of a financial advisor, and most have low or no minimum balance requirements. 
Investors that find themselves in need of personal investment advice can subscribe to costlier premium account services.
SoFi has taken the robo-advisor model and added premium services without premium fees. The biggest advantage SoFi investors enjoy is unlimited access to live financial advisors completely free of charge.
Of course, that's not the only feature to consider when choosing a roboadvisor. This comprehensive SoFi automated investing review offers an in-depth look at the pros and cons of opening an account.
Pros and Cons of
SoFi Automated Investing
The primary features to look for when choosing a robo-advisor include low or no-fee account options, a minimum balance requirement that meets your needs, a simple, user-friendly interface, goal planning tools, educational resources, a selection of investment options, and exceptional customer service.
SoFi does well on all of the above.
| | |
| --- | --- |
| Pros | Cons |
| ✅ Minimum Balance Requirement: SoFi boasts that you can start investing with just $1. | ❌ Limited Account Support: Individual and joint accounts as well as IRAs: Roth, SEP and Traditional |
| ✅ Fees: None. Managed accounts have a 0% charge. | ❌ Tools: Compared to Betterment, SoFi lacks an extensive suite of tools but does offer portfolio and wealth projection tools. |
| ✅ User-Friendly Interface: SoFi can be accessed online, but most choose to manage their accounts through the mobile app. User reviews are positive in terms of platform intuitiveness, reliability, and overall quality of the technology. | ❌ Investment Strategies: Up to ten strategies available which should be sufficient for most investors, though some leading competitors such as M1 Finance offer even more flexibility. |
| ✅ Goal Planning Tools: SoFi has a number of features dedicated to goal planning. You can offer information on particular goals that are high priority, such as a wedding, home purchase, or retirement. | ❌ Tax Loss Harvesting: SoFi has no tax-loss harvesting option. This could put you at risk for higher tax liability on any returns you earn, so if your primary concern is reducing your tax bill, this might not be the best option for you. |
| ✅ Exceptional Customer Service: Customer service and technical support are open for extended hours seven days a week, and users have nothing but good things to say about their courtesy, professionalism, and expertise. That's a plus when dealing with unfamiliar systems and software. | ❌ New To The Game: SoFi is one of the newer robo-advisors. The larger company was founded in 2011, but this service was just launched in 2017. Compare that to others like Wealthfront (founded 2008), Betterment (founded 2008), and E-Trade (founded 1982). Clearly, SoFi has a limited history, which gives investors less information on SoFi's ability to deliver on its value proposition. |
| ✅ Educational Resources: The SoFi education hub is called Investing 101, but it has a surprising range of resources that appeal to beginners and experts alike. Those new to the stock market or interested in learning more about assets like cryptocurrency can find in-depth discussion and advice from experienced consultants. | |
| ✅ Human Advice: It is one of the only robo-advisors that offers free, unlimited access by phone to Certified Financial Planners. | |
| ✅ Members-only Perks: Career planning services, discounts on additional products and services, no-cost estate planning, and referral bonuses. | |
| ✅ Automatic Rebalancing: If you choose the automated account management option, you can set it up and ignore it almost indefinitely. The system handles funding, diversification, and rebalancing based on your settings. | |
| ✅ Recommendations Engine: Develop a strategy based on time-specific categories like short-term (up to three years), medium-term (three to ten years), medium-long-term (ten to twenty years), and long-term (twenty-plus years). The automated system offers recommendations to support achievement of your goals. | |
Advertisement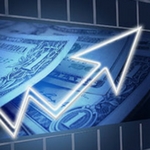 We could be facing one of the harshest economic challenges ever experienced thanks to an incompetent government and severe global unrest. If you aren't proactive, you could see yourself and your family become another financial casualty. But, the Inflation Survival Plan has you covered. Learn insider tips and tricks, IRS loopholes and more that will help your finances soar.

Take 15 Seconds to get the FREE Inflation Survival Plan and ensure your family's financial security.
Is SoFi Automated Investing
Right for You?
While anyone can benefit from reducing or eliminating fees, SoFi isn't right for everyone.
The service is primarily intended for those just starting out with investing, those who prefer a hands-off or self-directed approach, those who want the support of Certified Financial Planners without paying premium prices, and those who don't yet have a large amount to invest.
SoFi's member benefits are designed with younger investors in mind. For example, career coaching, student loan interest discounts, and financial planning for education tends to interest people under the age of 30.
With that said, the service has plenty of members who have finished their education and are well-established in their careers, so if the other features are appealing, SoFi might be the right choice for you.
---
➤ Free Guide: 5 Ways To Automate Your Retirement
---
Is SoFi Safe?
SoFi Securities LLC is a FINRA registered broker dealer, and your account is a brokerage account. That means it is possible for your investments to lose value. However, your assets are insured if the company fails.
Bank accounts are insured by the FDIC, but your SoFi brokerage account is insured by the SIPC. You can recover up to $500,000 in securities or $250,000 in cash if something goes terribly wrong.
With that said, broker dealers are held to the same high standards as other financial institutions, and SoFi takes that responsibility seriously. You can count on state-of-the-art cybersecurity, as well as tools and resources intended to support you in reaching your financial goals.
How To Open A SoFi Automated Investing Account
To open your account, begin by downloading the app and completing a brief application.
The application is also available online at SoFi's website. You will be asked to supply basic personal details such as your social security number and date of birth, and you may be asked to submit documents verifying your identity.
Once your account is open, you can fund it electronically from an existing account with another financial institution. 
It usually takes a day or two for your funds to be available for investing, but in the meantime, you may qualify for immediate access to as much as $5,000 while you wait for your deposit to clear.
While you wait, you can make plans for how you will use your account. The first question is whether you will choose your own trades or allow the automated service to handle your portfolio (the focus of this review).
If you choose the self-directed route, take advantage of the educational resources available on the site. These offer critical information on building a strategy that makes sense based on your financial goals and your investment preferences.
You won't pay any fees for trading stocks and ETFs. If you want to buy shares that are priced out of your budget, SoFi permits fractional share purchases on certain stocks.
Advertisement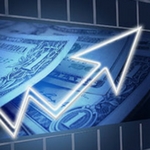 The Federal Reserve has a disturbing plan that is getting ready to roll out as soon as May. This is a lot more than printing trillions of dollars or manipulating interest rates. It's about every checking account, every purchase and every money transfer in America — including yours and mine. 

Click here to discover how to protect your money
How SoFi Compares to Alternative Robo-Advisors
SoFi might not have all the features of its biggest competitors, but members tend to agree that SoFi comes through where it counts. Consider the pros and cons of investing with industry leaders like Betterment and Wealthfront.
BETTERMENT SPOTLIGHT

InvestorMint Rating

5 out of 5 stars

Promo: Up to 1 Year Free Management
Management Fee: 0.25% – 0.40%
Account Minimum (Betterment Digital): $0
Account Minimum (Betterment Premium): $100,000

via Betterment secure site
Advertisement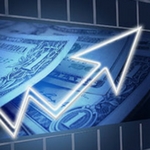 Rising interest rates...Skyrocketing inflation...Exploding debt...A looming recession...It's no wonder Americans are becoming more and more concerned about their savings and investments. That's why I wrote my newest report…This FREE REPORT shows YOU how you could protect your retirement savings before it's too late. Request your free report today and learn how you could protect everything you've worked for!

Request Your FREE Ben Stein Report Today!
Betterment is widely considered the first true robo-advisor firm. It was founded in 2008 and started opening investor accounts in 2010. It is the largest independent automated advisor, and it offers a wide range of investment options, goal-based tools, and educational resources.
Like SoFi, Betterment allows investors to purchase fractional shares, and it has no minimum balance requirement. However, it does charge a 0.25% management fee, which can be waived for one year with a qualified initial deposit. For some, that's a deal-breaker.
Wealthfront, on the other hand, is intended for an entirely different class of investors. Though it is also a robo-advisor, it doesn't compete for the same clientele as SoFi. Wealthfront does not permit fractional shares and has a minimum balance requirement of $500.
Wealthfront charges a 0.25% management fee that is waived for the first $5,000 in assets. The biggest feature that Wealthfront offers – and SoFi does not – is daily tax-loss harvesting. For investors that see large gains from large investments, this feature can mean significant tax savings.
SoFi Automated Investing
Review Summary
The bottom line is that those who are beginning to explore the world of investing and those who don't have a large amount to invest can realize important benefits from opening their accounts with SoFi.
In addition to the tools and educational resources the service offers, less experienced investors have the opportunity to consult with a Certified Financial Planner as needed.
More importantly, SoFi makes investing in the stock market accessible regardless of wealth through its zero fee, no minimum balance structure, the ability to purchase fractional shares, and low-expense investment options like ETFs.
Advertisement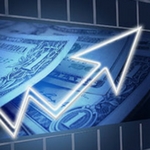 The SV Bank collapse marked the second-largest U.S. bank to close since the Great Recession…'God have mercy on us all': Robert Kiyosaki warned.

Kiyosaki is turning to gold and silver — a popular hedge against inflation. Gold can't be printed out of thin air like fiat money and it's value is largely unaffected by economic events.

'I'm buying gold because I don't trust the Fed," he said.

source: yahoo!news

Ready to dump your paper assets? Get Your Free Gold & Silver Guide Now