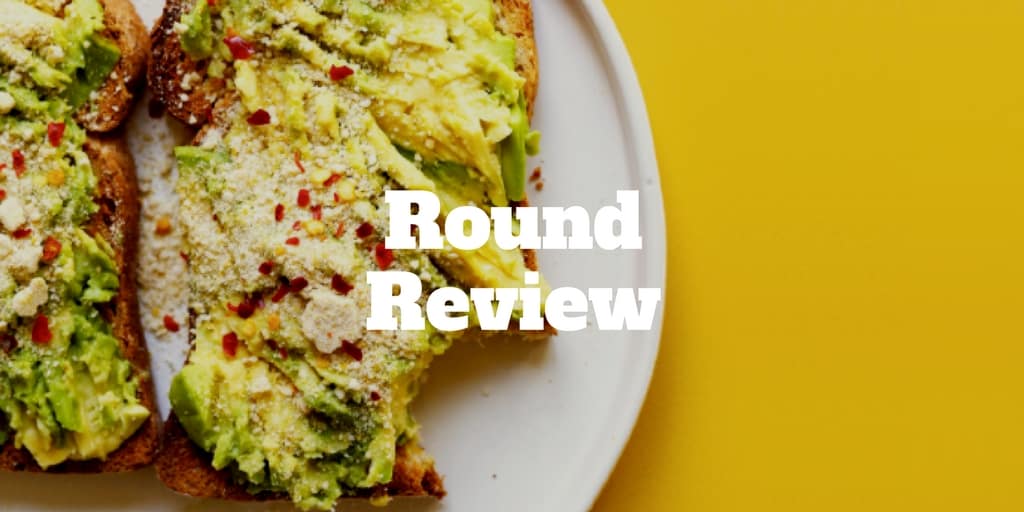 If you've ever been lost trying to decide where to invest your money, Round is an investment app worth checking out.
The latest stats show 9,599 mutual funds exist. And if you're like most people, you probably don't know how to separate the wheat from the chaff. That's where Round comes to the rescue.
Round isn't some run-of-the-mill robo-advisor that deposits your money into a handful of passive ETFs. Instead, Round sifts through the mutual fund maze to identify the best of the bunch.
Your money is then allocated to a collection of these top-performing funds by Round, who provides one of the very best visual interfaces of any investment app, allowing you to easily see where and how much of your money is invested in each fund.
Round Investment App
ROUND SPOTLIGHT

InvestorMint Rating

4.5 out of 5 stars

Human Investors Manage Money
Custom Tailored Portfolios
Affordable Investment Management

via Round secure site
Why You Need Round
Unless you've got the predictive powers of Nostradamus, chances are you don't know where the stock market is headed next.
And while you could allocate your money to a robo-advisor who will probably spread your hard-earned nest-egg across a bunch of exchange-traded funds, the reality is your chances are slim of outperforming the market using that strategy.
But what if you could hand-pick the best performing asset managers who have long track records of thriving from one economic cycle to the next?
Enter Round.
Round is led by Saul Cohen, an experienced investor who comes from the institutional investment world.
Already, a distinguished list of funds have made the cut. Names you probably already know, like PIMCO and Guggenheim, as well as less well-known, but highly respected asset managers, like Highland and GAMCO.
By allocating your money to top tier fund managers, you move the odds in your favor of outperforming the stock market as opposed to simply riding the wave up and down via standard index funds.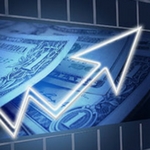 We could be facing one of the harshest economic challenges ever experienced thanks to an incompetent government and severe global unrest. If you aren't proactive, you could see yourself and your family become another financial casualty. But, the Inflation Survival Plan has you covered. Learn insider tips and tricks, IRS loopholes and more that will help your finances soar.

Take 15 Seconds to get the FREE Inflation Survival Plan and ensure your family's financial security.
World-Class Fund Managers
When you choose Round as your wealth manager, your portfolio is invested with a selection of these world-class fund managers.
Fund Manager
Description
PIMCO

World's largest bond investor with $1.84 trillion in assets under management (AUM)
Specializes in Government Bonds, Corporate Bonds, Agency MBS, and Non-Agency MBS
255+ portfolio managers, 785+ global investment professionals

GAMCO

40-year track record and $37 billion in AUM
Specializes in Merger Arbitrage, Value Stocks, Growth Stocks, Large Company Stocks, and Small Company Stocks
40 person research team led by Mario Gabelli

DoubleLine

Manages $140 billion in assets
Specializes in Non-agency MBS, Agency MBS, CMBS, Government Bonds
Led by Jeffrey Gundlach – FIASI Fixed Income Hall of Fame and renowned expert on debt-related investments

Guggenheim

Manages $270 billion across stocks, bonds, and alternative strategies
Specializes in Leveraged Loans, Aircraft ABS, High-yield Bonds, Municipal Bonds, Collateralized Loan Obligations, Municipal Bonds
Scott Minerd, the "Bond King", is the Chairman of Guggenheim Investments

All-Star Co-Managed

The Liberty All-Star Equity Fund's investments are co-managed by Aristotle, a value-focused asset manager overseeing $22 billion, Sustainable Growth Advisors managing $9 billion, TCW with $205 billion in AUM, Macquarie with $378 billion in AUM, and Pzena overseeing $32 billion.

Highland Capital

Headquartered in Dallas, Texas with $10 billion in assets under management
Specializes in Private Equity, Distressed Investing, CLOs and High-yield Bonds

Cohen & Steers

$62 billion in assets under management
Specializes in Real Estate, Infrastructure, and MLPs
22 senior investment professionals

Aberdeen

Over $643 billion in assets under management
1,000+ investment professionals
Emerging Market Stocks

Brookfield

$365 billion in assets under management
Specializes in Real Estate, Infrastructure, and MLPs
CEO Bruce Flatt leads a team of over 750 investment professionals
---
➤ Free Guide: 5 Ways To Automate Your Retirement
---
Oh, And Here's The Kicker
If you're like most people, paying for performance makes sense. The flipside is paying for poor performance makes little sense.
But that's not how wealth management fees have historically been structured. In good times and bad, whether your portfolio rises or falls, traditional wealth managers have lined their pockets with generous fees.
Round is changing all that. The team hasn't just cleverly re-thought where and how money should be invested but it's also come up with an innovative fee structure that simply makes sense.
It works like this. When your portfolio is positive, the annual fee of 0.5% applies. When your portfolio is negative, the fee is waived. *Note performance fees apply or are waived on a monthly basis.
Keep in mind that mutual fund expense ratios – which are charged at the fund level- still apply as is the case on other platforms.
How Do Round Fees Compare
If you invested your money in the past with a traditional financial advisor, an annual fee of 1% wouldn't have been out of the ordinary. Some charge a little less, some a little more, but 1% is a ballpark average.
Compared to those human managers, Round is approximately 50% cheaper.
But how do Round fees compare to the fees charged by robo-advisors? When stacked up against Personal Capital, a leading robo-advisor, Round is still cheaper by about 33%.
The lower cost robo-advisors like Ellevest and Betterment charge 0.25% for their basic products. And if price is your most important consideration, they won't disappoint you.
Where Round stands apart from the pack, however, is its value-added service. Although you pay more, you should theoretically get more too.
Round's investment committee – who collectively have over $10 billion in investing experience – don't simply allocate your money to low-cost ETFs and Vanguard funds, but instead select high quality asset managers who are actively endeavoring to outperform the market.
Advertisement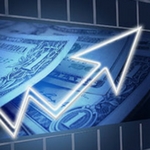 How a 300-square-mile stretch of America's Heartland could power a multi-billion-dollar tech boom… and create a new generation of American millionaires

Learn more here.
How To Get Started
When you open a Round account, the app asks several questions to generate a portfolio that will help you invest in vehicles designed to reach your goals.
For example, if you want a safe way to grow your savings, Round may allocate more of your money to funds that invest in high quality fixed-income and stable alternatives like real estate.
If you want a larger expected ROI and don't mind accepting more risk, then Round can generate a portfolio that includes funds that invest in merger arbitrage, asset-backed securities and high yield bonds.
For investors keen to invest like the uber wealthy, KKR's report on Ultra High Net Worth allocation makes for fascinating reading, and is similar to the asset classes on Round.
A diversified portfolio at Round may include:
Alternative debts
Government Bonds
Corporate Bonds
Municipal Bonds
MLPs
Value Stocks
Growth Stocks
High-yield Debt
Large Company Stocks
Real Estate
Small Company Stocks
Within 3 minutes, you can get started investing with as little as $5.
The Dangers of Passive Investing
It's worth emphasizing that the Round team believes active investing is a better way to invest than a passive approach.
When you choose Round, you need to know that what you're signing up to and what your potentially side-stepping.
If you're not sure the difference here's a quick primer.
Pros and Cons of Passive vs Active Investing
The merits of passive investing are widely touted as:
lower fees;
a diversified portfolio that tracks a series of benchmark indices;
fewer transactions and hence taxes; and
a disciplined approach.
In recent years, the benefits of a passive investing approach have compelled over $500 billion of capital to shift from active to passive investing.
So it's clear where passive is attractive but what are the dangers of passive investing?
According to Hans Redeker, global head of foreign exchange strategy at Morgan Stanley: "the market will be less well able to react to minor distortions… it is frightening (because) you will not have the active market to stabilize it."
Translated from financial speak to plain English, when the market falls passive investments could suffer big time. Even famed investor Michael Burry, who foresaw the 2008-9 stock market crash, compared index funds to the sub-prime bubble.
Active managers can be more nimble and therefore pick and choose how and when money is invested. Passive investors will ride the wave to the peak, but equally will likely ride it all the way to the trough of the economic cycle too.
The bottom line is Round purposely selects managers who favor an active investing approach. Like any good financial advisor, the team has an eye on risk as much as it has an eye on upside returns.
Is Round Safe?
When you open a Round account, your investments and cash are stored with Apex Clearing, a broker-dealer and custodian.
Accounts are SIPC insured up to $500,000.
You can learn more about the security of your money here.
How Round Works
When you sign up to the App, you will be asked to enter your financial information and your bank account.
A custom portfolio will be built for you.
All you need to do is make an initial deposit and add money as you go.
Where Round Shines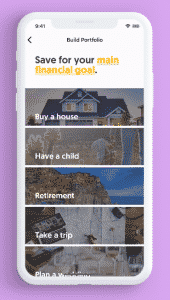 Where Round earns top marks is its highly intuitive and easy-to-use mobile interface. It's a breeze to connect your bank accounts and deposit funds.
But more than an investing portal in the palm of your hand, Round shines when it comes to helping you target your financial goals.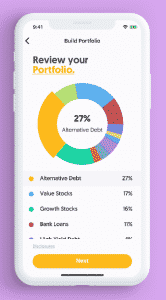 You can get started with as little as $5.
Whether saving to buy a home, preparing for a bigger family, building a retirement nest-egg, putting money aside for a wedding, or taking a trip, Round helps you to keep better financial track.
You can also view your portfolio allocation in a polished interface that leaves you with no doubts about where your money is invested.
Round Pros and Cons
| | |
| --- | --- |
| Round Pros | Round Cons |
| ✅Access World Class Managers: Invest your money with top tier fund managers. | ❌Fees: Round charges slightly more than robo-advisors though less than most human financial managers. |
| ✅Minimum Account Balance: As long as you deposit at least $5, you can get started with Round. | ❌New Investment App: Round is a new investment app so it still has to prove that its human-led investment method performs better over time. |
| ✅Custom Portfolios: Round portfolios are tailor-made for you based on your risk tolerance and financial goals. | |
| ✅In-App & Newsletter Updates: When you sign up to Round, you will receive regular updates both in-app and via email. | |
| ✅Fee Waiver: If your portfolio loses money on any given month, Round won't charge you a management fee (*expense ratios still apply). | |
| ✅Superb Interface: Polished app, highly intuitive, easy-to-see how your money is allocated. | |
Invest Round FAQ
Can you use a credit card to fund your Round account?
No, you are only permitted to fund your Round account with a checking or savings account.
What is the minimum account size or deposit?
The minimum account size is $5.
How secure is Round?
Round uses bank-level security, featuring 256-bit encryption and HTTPS Secure Socket Layer certificates. Your social security number and bank / login information is not stored by Round.
Is Round Safe?
Your investments are covered up to $500,000 through the Securities Investors Protection Corporation (SIPC). Your money is held in a brokerage account in your own name at Round's custodian bank, Apex Clearing.
Round Investments Team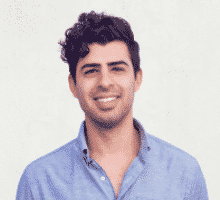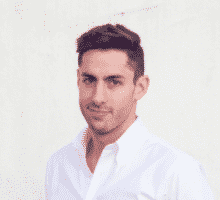 Round was founded by Saul Cohen and Ron Rojany.
Saul Cohen worked at Guggenheim Partners, where he was part of a portfolio management team that managed billions of dollars.
Guggenheim is an award-winning investment firm.
And he previously worked in investment banking with a focus on financial derivatives.
Ron Rojany was previously a software engineer at a big data marketing company called Bridg.
He's also headed up product development for a health tech company that built hardware and software.
Round Review Summary
Round is an investment app that stands out from its rival by giving you access to world class fund managers. Unlike most investment apps, Round doesn't solely rely on algorithms.
Instead, it puts your money to work under the guidance of experienced fund managers that can help you reach your financial goals.
Both conservative investors seeking diversification and risk-seeking investors desiring exposure to alternative asset classes are provided tailor-made portfolios.
Price sensitive investors will be pleased to learn that Round fees are lower than those charged by most human financial advisors.
The bottom line is that while Round is a newcomer, it may be a good fit for you if you want access to world class fund managers.
Advertisement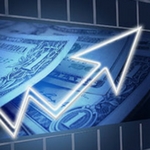 Official tax return reveals how one trader nabbed annual gains of 228%, 309% and 339%. His tax return was released online, exposing this simple trading technique used to pocket nearly half a million in profits.

Click here to see the official tax return before it is deleted...