FutureAdvisor and Betterment are like two peas in a pod when it comes to managing your money automatically.
After reviewing your unique financial profile – age, risk tolerance, time horizon, and so on – both robo-advisors allocate your money to align with your financial goals.
And both FutureAdvisor and Betterment view your financial circumstances holistically by taking into consideration your retirement and taxable accounts.
Each robo-advisor has an eye on tax-efficient investing and practices tax-loss harvesting, consistent monitoring, automatic rebalancing and connect you to human experts.
Where they diverge is on fees, minimums, and custody of assets. So in the FutureAdvisor vs Betterment battle, which robo-advisor is best?
FutureAdvisor Vs Betterment Spotlight
To make an apples-to-apples comparison of FutureAdvisor vs Betterment, it is best to compare Betterment Premium with FutureAdvisor.
Betterment Premium is the higher tier service offered by Betterment, which includes access to human advice, and costs 0.40% of assets annually.
A purely automated money management solution is also offered, called Betterment Digital, which costs 0.25% annually.
FutureAdvisor also has different tiers of service, called Retirement Advice and Investment Management.
Retirement Advice is 100% free. FutureAdvisor will analyze your funds and make recommendations to improve your asset allocation and expense ratios.
Investment management is a fee-paying service that costs 0.50% annually whereby FutureAdvisor manages your money on your behalf to help you hit your financial retirement targets.
But management fees are just one aspect of total fees you pay a robo-advisor, so how do they compare on overall fees?
FutureAdvisor Fees
Vs Betterment Fees
Betterment has a purely digital money management solution with no account minimum for hands-off investors. It imposes a $100,000 minimum for higher tier service that includes access to Chartered Financial Professionals. FutureAdvisor is more expensive for account holders with more than $100,000 available to invest but is the only choice if you want access to human advice and have less than $100,000 to invest.
Robo-advisors compete fiercely on fees, so these days investors get a lot more for their money than used to be the case with traditional financial advisors.
Where the average traditional financial advisor historically charged north of 1% annually to manage your money, robo-advisors typically charge a lot less.
There are exceptions to the rule. For example, Personal Capital charges fees that are more in line with traditional financial advisory fees.
But for the most part, fees are low and the 0.25% annual fee Betterment charges for pure robo-advice is right in line with industry norms.
| | | | | | |
| --- | --- | --- | --- | --- | --- |
| Robo-advisor | $5,000 | $10,000 | $50,000 | $100,000 | Open Account |
| Betterment Digital | 0.25% | 0.25% | 0.25% | 0.25% | |
| Betterment Premium | – | – | – | 0.40% | |
| | – | 0.50% | 0.50% | 0.50% | |
Most robo-advisors offer a basic tier of service that features digital money management.
Few include access to live experts as part of their basic service but SoFi and FutureAdvisor are exceptions to the rule.
So, the Investment Management service offered by FutureAdvisor is more akin to Betterment Premium.
For investors who are content with a hands-off approach and have no need to connect with live financial experts, Betterment Digital is the better choice.
If you have a smaller account size and want to connect to a real person, FutureAdvisor is the best option because it imposes a $10,000 account minimum whereas Betterment requires you to pony up $100,000 for a similar type of service.
To give you an idea of what the fees translate to in real dollars, view this comparison chart.
Robo-advisor
$5,000
$10,000
$50,000
$100,000
Open Account

Betterment Digital
Management Fees
$2.50
$25
$125
$250

Betterment Premium
Management Fees
N/A
N/A
N/A
$400

Management Fees
N/A
$50
$250
$500
For larger account sizes of $100,000 or more, Betterment charges lower annual fees compared to FutureAdvisor.
Betterment Vs FutureAdvisor: Fees & Account Minimums: If you want access to real people and have an account size under $100,000, FutureAdvisor is your only choice. If you have a larger account size or you don't care about human advice, Betterment is cheaper.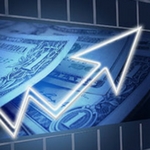 Official tax return reveals how one trader nabbed annual gains of 228%, 309% and 339%. His tax return was released online, exposing this simple trading technique used to pocket nearly half a million in profits.

Click here to see the official tax return before it is deleted...
Betterment Vs FutureAdvisor
Investment Method
Both FutureAdvisor and Betterment use Modern Portfolio Theory to build investment portfolios. FutureAdvisor also takes into account your pre-existing portfolio and tax situation to build a unique, customized portfolio.
FutureAdvisor and Betterment both follow an investment philosophy that believes the best results are achieved by building fully diversified portfolios focused on the long-term.
They each incorporate Nobel-prize winning academic research, called Modern Portfolio Theory, which is based on the idea that risk-averse investors can build portfolios to optimize expected returns based on given levels of risk.
FutureAdvisor incorporates the Black-Litterman model and Fama-French Five Factor model in its investing approach.
A portfolio at FutureAdvisor may look something like this for a conservative, 27 year old investor:
Index investing is another core tenet that both companies rely upon to build low-fee portfolios.
When Jack Bogle, who founded Vanguard, conceived and launched the first index fund, he was mocked by Wall Street aficionados, who believed stock picking was a better investment method to beat the market.
Over time, Bogle has been proven right as it turns out few investors can beat the market long term by timing buys and sells successfully.
So, low-cost ETFs with low expense ratios are a better choice for most investors. At FutureAdvisor, expense ratios are as low as 0.04% – which is approximately an order of magnitude or more lower than you might find in the average 401(k).
Investing Tip: If you are not sure what fees you are paying in your 401(k), check out Blooom, which specializes in analyzing and optimizing retirement accounts.
ETFs are selected by Betterment too because they tend to be lower cost and more tax-efficient than mutual funds.
Research from Morningstar shows that higher-fee funds consistently underperform the market, so a digital money manager who does the research for you can pay for itself over the long term just by helping you side-step these costs.
HOW BETTERMENT & FUTUREADVISOR DIFFER
Where FutureAdvisor and Betterment diverge is in factoring in your prior financial circumstances.
If you already have a portfolio of stocks and bonds, you may incur some hefty tax bills by selling stocks so FutureAdvisor adds a lot of value by considering this liability.
FutureAdvisor stands apart by using Dynamic Fund Selection to build a customized portfolio that factors in your tax situation and pre-existing portfolio.
A dynamic cost analysis is performed to ensure your portfolio is designed to take account of your portfolio size, number and type of accounts held, as well as the bid-ask spread on ETFs.
FutureAdvisor will also calculate the tradeoff of mutual fund expense ratios versus ETF fees.
Betterment Vs FutureAdvisor: Investment Strategy: You can expect to receive low-cost, diversified portfolios at both Betterment and FutureAdvisor, but FutureAdvisor alone will take into account your pre-existing portfolio and tax situation when building a unique, customized portfolio.
---
➤ Free Guide: 5 Ways To Automate Your Retirement
---
Betterment Vs FutureAdvisor
Tax Strategy
Betterment and FutureAdvisor automate tax-loss harvesting to minimize your tax bill, but Betterment goes the extra mile by allocating assets across accounts to optimize for tax-efficiency.
When it comes to tax-advantaged investing, Betterment is hard to beat. Not only does Betterment practice standard tax-loss harvesting techniques but it also builds tax-coordinated portfolios.
Standard tax-loss harvesting is the practice of selling losing positions against winning positions to lower your tax bill in taxable accounts.
Where Betterment distinguishes itself from FutureAdvisor, which also offers tax-loss harvesting, is by placing tax-efficient assets in non-tax-efficient accounts and tax-inefficient assets in tax-efficient accounts.
For example, municipal bonds already enjoy a tax-advantaged status so there is no reason to place them in a 401(k) or IRA.
Betterment Vs FutureAdvisor: Tax-Advantaged Investing: Although both robo-advisors practice tax-loss investing, Betterment earns more brownie points for also optimizing for taxes across accounts using tax-coordinated portfolios rather than just within taxable accounts.
FutureAdvisor Vs Betterment
Human Advice
Betterment and FutureAdvisor make human advice available to clients via Chartered Financial Professionals and financial experts respectively.
If you can overcome the high account minimum hurdle at Betterment, Chartered Financial Professionals are available to you virtually on-demand.
At Betterment, you enjoy unlimited access to human advice via phone, text, and email.
If you have questions about your portfolio no matter how eclectic, such as queries about foreign equity investment theory, FutureAdvisor also makes licensed advisors and specialists available to you.
The minimum at FutureAdvisor is lower to get access to human advice so if you don't have $100,000+ to invest, FutureAdvisor is your best bet.
Betterment Vs FutureAdvisor: Human Advice: Unlimited phone, email and text access gives Betterment the nod in this category, but for those with less than $100,000 to invest, FutureAdvisor is your only option and a good one.
Advertisement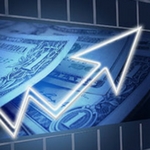 The next 10 minutes could change your life. We've recorded a special sit-down interview with a reclusive millionaire who details how he's closed out winning trade after winning trade throughout the volatility of 2022. In fact, he hasn't closed a single losing trade since 2016. Sounds impossible? It's not - and he'll prove it to you.

Click to see this exclusive sit-down interview
Betterment Vs FutureAdvisor
Overall Winner
Betterment wins on fees, tax strategy, human advice and social impact portfolios. It also takes custody of your assets, so you don't have to worry about extra fees charged by custodians, like Fidelity, which house FutureAdvisor client assets. FutureAdvisor beats Betterment on expense ratios at the low-end, account minimums on top tier service, and investment strategy by considering pre-existing portfolios and tax circumstances of individuals.
| | |
| --- | --- |
| Betterment Wins | FutureAdvisor Wins |
| ✅ Portfolio Management Fees: Betterment Digital costs 0.25% annually while Betterment Premium costs 0.40% annually, both of which compare well to FutureAdvisor's annual fee of 0.50%. | ✅ Expense Ratios: Expense ratios at Betterment range from 0.09% to 0.17%, which are exceptionally low, but slightly beaten by FutureAdvisor on the low-end, which includes funds with expense ratios as low as 0.04%. |
| ✅ Tax Strategy: Both Betterment and FutureAdvisor provide tax-loss harvesting services but Betterment takes a broader tax-advantaged perspective by placing tax inefficient assets in tax-efficient accounts. | ✅ Account Minimums: Betterment wins for its pure robo-advisor service with no minimum account balance stipulated but for an apples-to-apples comparison that includes access to human financial experts, we give the nod to FutureAdvisor which has a $10,000 minimum versus $100,000 at Betterment. |
| ✅ Human Advice: Betterment wins this category by making Chartered Financial Professionals available with unlimited access via phone, email and text. | ✅ Investment Strategy: For investors with pre-existing portfolios, FutureAdvisor is the better choice because it will factor in your portfolio and tax situation before  building customized portfolios that are unique to your circumstances. |
| ✅ Social Impact Portfolio: Betterment offers socially responsible investing portfolios to those who care about aligning their investment dollars with their values. | |
Which Robo-Advisor Is Best For You:
FutureAdvisor or Betterment?
Betterment and FutureAdvisor offer digital money management that features automatic rebalancing, tax-loss harvesting, global diversification and low fee ETFs, so the choice between them is as much a matter of individual preferences and financial circumstances as it is about objectively ranked criteria.
If you have less than $100,000 and want access to human advice as well as an automated investment management solution, FutureAdvisor is your only choice.
On the other hand, if you don't care so much about getting access to Chartered Financial Professionals, but do care about an optimal tax-advantaged strategy after signing up, then Betterment is the way to go.
The caveat when it comes to tax is if you have pre-existing portfolios, FutureAdvisor will consider them as well as your tax situation before building customized portfolios.
Betterment has some extra bells and whistles, such as socially responsible investing portfolios and retirement guides that earn it a top position among all robo-advisors, so if you are on the fence Betterment is the way to go and it doesn't hurt that fees are slightly lower too.
Advertisement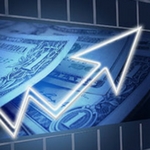 The #1 income play for 2023 is NOT a stock, bond or private company... Rather, it's a little-known alternative investment that could hand you big monthly income from oil and gas.

Find Out What It Is Right Here