Qapital is a mobile banking app with a twist. The big idea behind Qapital is to make saving as easy as spending. And the team doesn't pull any punches in its quest to achieve that lofty ambition. Legendary behavioral economist, Dan Ariely, is among the senior team members who have designed the app to help you make smarter financial choices.
Like a standard bank, Qapital provides you with a checking account, chip enabled debit card, checks and fraud monitoring. Unlike a regular bank, Qapital also provides you with remote-card lock in case your cards are lost or stolen, goal-based accounts so you are rewarded when you make smarter spending decisions, and sets no minimum account balance.
If you ever felt like your bank had nickeled and dimed you with fees, Qapital is well worth checking out. Where other banks may charge annual or monthly fees, overdraft fees, or negative balance fees, Qapital won't charge you a penny for any of the above.
And best of all, each time you buy something, you save a little too. Like Acorns, Qapital is one of the best money saving apps because it will round up each purchase price to the nearest dollar and invest the spare change so you get to build up a nest-egg over time.
Qapital  Spotlight
QAPITAL SPOTLIGHT

InvestorMint Rating

4 out of 5 stars

Minimum Account Balance: $0
Account Fees: $0
Promo: Get $5 bonus when you join

via Qapital secure site
How Qapital Works
The way Qapital works is by mobile phone only. You simply download the app on either iPhone or Android to get started – no website access is available.
Next, you connect your bank account and credit or debit cards to your Qapital account.
Once you're in, you get a bunch of goodies:
Checking accounts for spending and goals
Qapital Visa Card
Mobile banking app
eChecks
Interest on your money
With your setup complete, you are invited to set goals.
Let's say you want to save for a new car, college tuition, a vacation or a wedding. At Qapital, you can set your financial goals and each time you buy something, a small amount of additional money will be contributed to your goal.
Where Qapital shines is that contributions to goal accounts are all under your control.
In fact, you get to control the "Rules" by which transfers are made to "Goal" accounts.
Take Note: If a risk of overdraft crops up, Qapital will pause transfers until your deposits to Goal accounts are sufficient to get over the hump of a $100 minimum. If a deposit cannot be sent after 14 days, the deposit will be canceled permanently.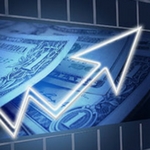 And Reuters magazine calls this type of trading "the new baby boomer hobby." An anonymous trader -- living at the base of the Smoky Mountains -- just released a free report revealing a step-by-step system to generating an extra $5,000 per month in income thanks to this trading strategy. The report is free until Sunday.

Click here for the FREE REPORT...
Set Up Savings "Rules"
Qapital encourages you to set customizable rules powered by IFTTT, which is short for If This Then That. This is programming lingo which can be simplified to mean: if you hit a financial goal then a fixed dollar amount will be transferred to a savings or Goal account.
What that boils down to is Qapital lets you build your nest egg when almost any event you can conceive is triggered.
For example, you can easily:
Save every time you check something off your to-do list
Save each time you go to the gym
Save whenever you hit a fitness goal
You can even set up Qapital to save every time something outlandish or out of the ordinary occurs. For example, you can choose to set up a trigger so that each time the President tweets, you save.
You can even customize your choices so that each time your favorite team scores, you save.
What's more, you could set up a trigger so when the space station flies overhead, you save a certain dollar amount!
Here are some other sample rules you could set up:
| | |
| --- | --- |
| Savings Rule | Description |
| Round Up Rule | If you pay $3.10 to ride the bus, then save $0.90 each time you take it to buy a bike. |
| Set & Forget Rule | Every Monday, save $10 automatically for an emergency fund. |
| Spend Less Rule | Spend less than $30 weekly on coffee, save the difference to pay for a vacation. |
| Guilty Pleasure Rule | Each time you order Chinese food, save for a trip to see the Chinese Wall. |
| Customizable Rules | Each time you visit the gym, save $10 for a new car. |
The bottom line is you set customizable Rules so that saving can be easy and fun.
---
➤ Free Guide: 5 Ways To Automate Your Retirement
---
Is Your Money & Information Safe At Qapital?
Qapital has set security protocols designed to ensure only you get access to your account. Fingerprint ID recognition, passcode access, and remote lock are three primary safeguards.
The security doesn't stop there however. Only technical staff can access servers and all servers are scanned for security vulnerabilities. Plus, multi-factor authentication is used for extra security.
To verify your account, Qapital relies on industry standard security. The latest SSL (Security Sockets Layer) and TLS (Transport Layer Security) encryption standards are used.
Sensitive information, including your social security number and login info is not stored on Qapital servers as a precaution.
And all funds deposited at Qapital are insured by the FDIC up to $250,000.
How Does Qapital Make Money?
If the mobile banking app is free, no fees are charged for account withdrawals, no fees apply if minimum balances are not met, no usage and no monthly fees apply, how does Qapital make money?
Each time you use your Qapital Visa Card, Qapital hears a cha-ching!
Every time you swipe your card, Visa shares with Qapital a small portion of the fee it charges merchants.
The idea is that you don't get dinged with costs upfront but Qapital earns from each transaction you make without you even noticing, so it's a win-win for you and Qapital.
You get a free, powerful mobile banking app and Qapital makes money without charging you a penny more than you would otherwise pay to buy goods.
The Qapital Visa card is issued by Qapital's partner bank, Lincoln Savings Bank. As you might expect from an international, venture-funded company committed to keeping you happy, Qapital charges no monthly or overdraft fees, and you earn 0.1% interest on your Spending and Goal accounts.
Qapital even permits unlimited free transfers to and from your Qapital Goals accounts. If you want, you can also pay your bills from your Spending account or via your Qapital Visa Card, and even write eChecks in-app, which Qapital will mail on your behalf.
A drawback to note is if you are traveling internationally, you may be charged a 1% fee on any transaction using your Qapital Visa Card.
Advertisement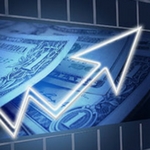 The next 10 minutes could change your life. We've recorded a special sit-down interview with a reclusive millionaire who details how he's closed out winning trade after winning trade throughout the volatility of 2022. In fact, he hasn't closed a single losing trade since 2016. Sounds impossible? It's not - and he'll prove it to you.

Click to see this exclusive sit-down interview
Qapital Pros and Cons
Qapital wins brownie points for rewarding smart spending and helping you save more with an easy-to-use, free mobile app that imposes no account balance minimums. Drawbacks are lack of phone support and mobile-only access along with transfer pauses when there is risk of overdraft.
| | |
| --- | --- |
| Qapital Pros | Qapital Cons |
| ✅ Save When You Spend: Qapital leverages theories from behaviorial economics to encourage you to save by goal setting and rewarding you when you meet targets. You can set up "Rules" to save, such as each time you visit the gym, $10 is deposited into a Goal account. | ❌ International Fees: When traveling internationally, Qapital Visa Card will tack on an extra 1% fee on top of each transaction. |
| ✅ Automated Savings: Saving at regular intervals is made easy at Qapital by creating a Rule to deposit a fixed dollar amount into a Goal account on a specific day each week or at any other regular schedule you might wish. | ❌ Mobile Access Only: Qapital is a mobile bank so you cannot access accounts on a downloadable desktop version or web-based via browser. |
| ✅ Free Mobile App: You pay no usage, monthly, transfer or negative account balance fees. Qapital charges you nothing but simply takes a cut of each transaction from Visa when you use the Qapital Visa Card. | ❌ No Phone Support: Lack of phone support might be the biggest blot on the copybook at Qapital. You can contact the company online but no phone support provided. |
| ✅ Zero Account Balance Requirement: Unlike some banks that penalize you when your balance drops below a certain fixed amount, Qapital imposes no penalty fees even if your account balance is zero. | ❌ Transfer Pauses: To avoid overdraft fees when transferring money from your funding account to your Qapital account, all deposits are paused that would otherwise leave you with less than $100 in your funding account. Your deposit remains on-hold until the balance in your checking account is sufficiently large to cover the deposit and still leave $100 in your funding account. |
| ✅ Intentional Spending: Qapital encourages you to spend more intentionally, meaning that you get rewarded when you save more. For example, by setting a target to spend less on coffee weekly and achieving your goal, money is deposited into a Goal account to pay for a vacation or a car for example. | |
| ✅ World Famous Team: The senior Qapital team includes world famous behavioral economist, Dan Ariely, who has helped reward users for smart spending decisions. | |
Qapital Fees & Minimums
Qapital charges no usage, monthly, withdrawal, or negative account balance fees, but if you are traveling internationally you will be charged 1% of the transaction price.
Category
Fees
Usage Fees
$0
Account Minimum
$0
Withdrawal Fees
$0
Negative Account Balance Fees
$0
Monthly Fees
$0
International Fees
1%
(of transaction price)
What You Get At Qapital
Qapital provides you with a checking account, e-checks, interest on deposits and a Qapital Visa Card.
| | |
| --- | --- |
| Feature | Description |
| Checking accounts | You get different accounts for Spending and Goals |
| Qapital Visa Card | The Qapital Visa Card is accepted anywhere Visa is accepted and can be used to pay for bills. |
| eChecks | You can write e-checks in-app and Qapital will mail them for you. |
| Interest Earned | You only earn interest of 0.1% on money in your Spending and Goals accounts but it's better than nothing! |
| Mobile banking app | Get access using iOS or Android phones while on-the-go. |
Qapital Summary
Qapital is a mobile banking app designed to help you more intentionally spend, so that your expenditures line up with your financial goals.
You can set customizable rules that trigger money transfers to goal accounts. For example, each time you order Indian food, you can save $10 to finance a vacation to India. Or each time you go to the gym, you can set up a rule so you save $25 that you can put towards a new car purchase.
Qapital provides you with a checking account and Qapital Visa Card but doesn't charge you any of the usual fees associated with bank checking accounts, such as usage, minimum balance, withdrawal, or negative balance fees. If you travel internationally, you will be charged 1% of each transaction price.
The bottom line is Qapital is an excellent way to more intentionally save, however if you want to build a nest-egg for the long-term, you should consider some of the best investment apps, such as Stash.
Advertisement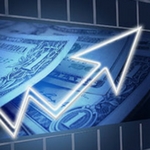 Biden's not holding back... He's warned you that he plans to raise: Income taxes, death taxes, capital gains taxes & corporate taxes. Some or all of which WILL affect you or your family in one way or another... But it's not too late... yet.

Thousands of Americans are getting their FREE IRS LOOPHOLE KIT to discover the secret to protecting your retirement savings from Biden, and inflation...

CLICK HERE to request a FREE Copy of the Guide To IRS Loopholes For Your IRA/401(k)