High net worth and retirement investors will find low-cost investing nirvana at Vanguard, or as close as it gets. Over 50 commission-free exchange-traded funds and 2,500+ no-transaction-fee mutual funds are available, expense ratios are low compared to industry averages, overall fund performances are stellar (89% of Vanguard ETFs beat the returns of their peer group averages), and higher net worth investors enjoy even lower costs when selecting Vanguard Admiral Shares.
Vanguard founder, Jack Bogle, pioneered the index fund, and is a proponent of diversified portfolios, so it's no surprise that active trading in stocks and options is not as well supported at Vanguard as it is on platforms that cater to self-directed, active traders, such as TastyWorks.
Low costs at Vanguard are complemented by retirement planning tools, such as retirement calculators, and extensive education to prepare better for retirement. For example, if you want to know how social security timing will affect your income or how medical care could affect your expenses, Vanguard has resources to guide you through the nitty gritty details.
Vanguard Spotlight
VANGUARD INVESTMENTS

InvestorMint Rating

4 out of 5 stars

Account Minimum: $0
Expense ratios: 0.18% (on average)
Commissions: As low as $2

via Vanguard secure site
Vanguard Customers
Vanguard serves fee-sensitive, retirement-oriented investors, and caters especially well to higher net worth individuals. Whether a buy-and-hold, passive investor or a self-directed, active trader, Vanguard has services to meet your needs at low cost.
Vanguard targets high net worth investors for its brokerage arm and robo-advisor service, Vanguard Personal Advisor Services. In its brokerage, Vanguard passes on fee-savings to purchasers of its Admiral Shares (which have a minimum $10,000 investment hurdle). Vanguard robo-advisor clients must have a minimum $50,000 to be eligible for service, which includes access to a team of live advisors.
Commissions are tiered to favor high net worth individuals too. For example, clients with account balances under $50,000 are charged $7 per equity trade for the first 25 trades whereas clients with $1,000,000 or more invested enjoy the same number of trades free. For active traders with less than $50,000, commissions rates increase to $20 per trade thereafter, compared to $2 per trade for those with account balances of $1M+.
Fee-conscious investors will find Vanguard almost impossible to beat. Vanguard made its name as a low-cost provider, and both its brokerage and robo-advisor services charge highly competitive commissions rates.
Over 50+ commission-free ETFs and 2,500+ no-transaction-fee mutual funds are available. Expense ratios average just 0.18%, which compares favorably to the industry average that is 2-3x higher. And robo-advisor clients are charged a management fee of just 0.30%, which includes access to human advice.
Investors looking to keep taxes low will find Vanguard does a good job limiting tax liabilities from fund distributions; 83% of all Vanguard ETFs had no capital gains tax distributions in the past 5 years.
Vanguard is best for investors who are:
Fee-conscious
Tax-savvy
Buy-and-hold
Keen to build diversified portfolios
Retirement-oriented
Have higher net worth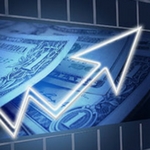 How a 300-square-mile stretch of America's Heartland could power a multi-billion-dollar tech boom… and create a new generation of American millionaires

Learn more here.
Vanguard Pros and Cons
Vanguard has low expense ratios, low commissions (especially for higher net worth clients), an extensive range of NTF mutual funds and commission-free ETFs, plus in depth retirement planning resources. Active traders should compare other platforms for lower fees and better tools.
Vanguard Pros
Vanguard Cons
✅ Low Expense Ratios: The average Vanguard mutual fund and ETF fund expense ratio is 81% lower than the industry average.

Small fee differences can add up to hundreds of thousands of dollars over lost portfolio value over the long-term, so Vanguard stands above most of its competitors with its low-cost pricing structure.

❌ Active Trading: Most brokerage firms reward active traders with lower commissions rates whereas Vanguard penalizes active traders with smaller account balances by charging higher rates – this fee structure aligns philosophically with the firm's values to promote index investing.

Commissions increase from $7 to $20 per trade after 25 trades for traders with account balances under $50,000

✅ Low Commissions For High Net Worth Clients: Clients with high account balances over $500,000 pay just $2 per trade for equities and $2 + $1/contract for options.
❌ High Robo Advisor Account Minimum: To get access to Vanguard's robo-advisor service, a $50,000 account balance must be met. And to be assigned a dedicated financial advisor, a $500,000 minimum must be met – however a team of advisors is accessible to clients with smaller balances.
✅ Vanguard Robo Advisor: Passive investors who want a hybrid portfolio management solution that combines technology with human advice can select Vanguard Personal Advisor Services, provided they meet the $50,000 account minimum.
❌ Tools: Vanguard disincentivizes active trading, and this is reflected in fewer tools compared to platforms that promote self-directed trading, such as TastyWorks or thinkorswim.
✅ Extensive Range of No-Commission Funds: Over 50+ commission-free exchange-traded funds, and 2,500+ no-transaction-fee (NTF) mutual funds are available.
✅ Financial and Retirement Planning Portal: Extensive education to help retirement-oriented investors, including content relating to:

Saving for retirement
Investing during retirement
Understanding taxes
Calculators and tools
Emergency fund planning
College tuition savings
Inheriting accounts
Rolling over retirement accounts
Naming beneficiaries
Trading online
Getting started investing
---
➤ Free Guide: 5 Ways To Automate Your Retirement
---
Vanguard Securities
Vanguard makes available the following securities to trade:
Stocks
Options
ETFs
Mutual Funds
Bonds
Vanguard Fees
Vanguard has especially low commissions for higher net worth investors, while penalizing active traders by imposing higher charges.
Security
Fees
Stocks
Up to $50,000: $7 per trade; $20 per trade after 25 trades
$50,000→$499,999: $7
$500,000→$999,000: $2
$1M→$4,999,999: Free; $2 per trade after 25 trades
$5M+: Free; $2 per trade after 100 trades
Options
Up to $50,000: $20 + $1/contract
$50,000→$499,999: $7 + $1/contract
$500,000→$999,000: $2 + $1/contract
$1M+: Free
Mutual Funds
>2,500+ NTF
(no-transaction-fee) funds
Margin Rate Range
5.25% – 7.75%
NTF Funds Dollar-Cost Averaging Minimum
$100
(2+ trades)
Account Balance Minimum
$0
Annual Fee
$20
(if account balance < $50,000)
Advertisement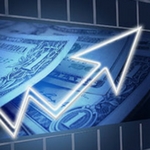 Here's something investment expert Nilus Mattive has never discussed publicly before...

He believes right now is the best time to consider putting some money into the cryptocurrency markets. Let him show you the seven big cryptos that could go to zero, as well as some of his favorite plays and strategies for 2023.

Watch this free video and see for yourself.
Vanguard Access Features
Type
Capability
Desktop
N/A (no trading platform)
Mobile
YES (view account)
Customer support
Email Support
Phone Support 8am-10pm ET Mon-Fri
Research
YES
Tools
Limited: Retirement Planning & Calculators
Commission-free ETFs
50+
No-transaction-fee Mutual Funds
2,500+
Vanguard Summary
Over $600 billion of client assets are invested in Vanguard ETFs, and it is the go-to fund provider for many robo-advisors with good reasons:
average expense ratio is 81% lower than the industry average
93% of Vanguard's bond funds outperformed their peer group average
50+ commission-free exchange-traded funds are available
2,500+ no-transaction-fee mutual funds are available
Vanguard is especially enticing to high net worth investors, who are rewarded with even lower commissions and fees than regular clients. And retirement investors have access to a wealth of education resources to guide them through almost every conceivable step of wealth planning, whether for retirement, college tuition or most everything in between.
Passive investors will find Vanguard Personal Advisor Services, Vanguard's robo advisor, to be very competitive on rates when factoring in accessibility to human advice as part of its core service. However, active traders should compare other brokers, especially if tools and charts are important when making trading decisions.
Advertisement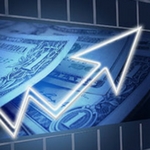 The early bird gets the worm and the options trader who waits until 9:30EST can win big! Hi, I'm Dave Aquino and if you're new to options trading, my e-book "How To Master the Retirement Trade" will show you exactly how to take advantage of this early morning, profitable, but often overlooked window of trading time.

Download your copy today and let's get started!