Inset Photo Credit: Steven Crowder
Milo Yiannopoulos, born Milo Hanrahan on October 18, 1984 to a Greek father and British mother, is a British far-right political commentator, provocateur, activist, writer, public speaker and editor, based in the USA.
As a teenager, he lived with his Greek grandmother whose surname he later accepted, although he prefers using the mononym Milo.
He has been widely criticized and ridiculed for Islamophobia, misogyny, transphobia, extremism, hate, and bigotry and for making disparaging remarks about Black Lives Matter activism, social justice, and political correctness, feminists and gay people. Even though he is openly gay, he claims to have chosen his sexual orientation.
One thing is certain, Milo is controversial and his provocative views have resulted in Milo's net worth quite possibly falling into the red. It's been reported that Milo actually is in debt to the tune of around $2 million.
From English School Boy to Provocateur
Milo was born and grew up in Chatham, Kent, in the south of England in a well-to-do family.
He went to Simon Langton Boys Grammar School in Canterbury and attended the University of Manchester and Wolfson College, Cambridge but cut short his education and never obtained a degree.
He then went on to work for the Catholic Herald newspaper and covered technology for the Daily Telegraph.
In July 2016, he was banned from Twitter after taunting African American actress Leslie Jones, who he said looked like "a black dude". The social media company referred to this comment as "inciting or engaging in the targeted abuse or harassment of others".
He was also permanently banned from Facebook and its subsidiary Instagram in 2019 for promoting white nationalism.
He came into the limelight by playing a prominent role in an online troll war, known as Gamergate, a harassment campaign targeting several women in the video game industry.
Critics dubbed it misogyny in the video game domain. Consequently, he built up a following by being a "troll king", according to American technology magazine Wired.
>> How Much Is Bill Maher Worth?
How Milo Got His Career Break
Yiannopoulos, after dropping out of University, initially secured a job at The Catholic Herald. In 2009, he moved to The Daily Telegraph as a technology journalist.
The Kernel
Milo Yiannopoulos, having left the Telegraph, co-founded the online technology magazine The Kernel in 2011.
In March 2013, The Kernel was shut down amid allegations of running up large debts, unpaid wages and legal battles with writers who sued for unpaid earnings.
At that time, Yiannopoulos was the editor-in-chief and sole director of the parent company, Sentinel Media.
It was reopened later that year under Kernel Media backed by German investors, after Yiannopoulos personally settled debts of £24,000 ($ 31,000.00)
But the site had no revenue which forced Yiannopoulos to sell it to Austin, Texas based Daily Dot Media in 2014.
Post the acquisition, he relinquished the post of editor-in-chief, although he continued to contribute as an advisor.
>> What Is Joe Rogan's Net Worth?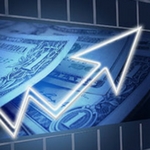 Rising interest rates...Skyrocketing inflation...Exploding debt...A looming recession...It's no wonder Americans are becoming more and more concerned about their savings and investments. That's why I wrote my newest report…This FREE REPORT shows YOU how you could protect your retirement savings before it's too late. Request your free report today and learn how you could protect everything you've worked for!

Request Your FREE Ben Stein Report Today!
Milo: Breitbart Gamergate Scandals
In 2014, Yiannopoulos started writing for Breitbart, a right-wing US website that has often been accused of being a mouthpiece for xenophobes, racists and misogynists.
In 2015, he was appointed as a senior editor at Breitbart News and made in charge of its new "Breitbart Tech" section.
He stayed at Breitbart until his resignation on February 21, 2017 for his comments that appeared to excuse pedophilia.
The Gamergate Controversy
While many people believe that Gamergate was a major catalyst for the sheer amount of misogyny, supporters argued it was a conspiracy in gaming journalism that needed to be uncovered.
In 2014, Yiannopoulos – a writer for Breitbart's tech corner – emerged as a leading figure in the Gamergate campaign in which women involved in the videogame industry were subjected to vicious trolling and online abuse, including death and rape threats.
With his unconcealed backing of Gamergate on Breitbart, Yiannopoulos became one of the most vocal proponents of the campaign.
However, the fall from grace of Milo Yiannopoulos served as a lethal blow to the movement, which had already been gasping for breath, having lost its influence, popularity and strength over the years.
>> Gary Vaynerchuk's Net Worth Is Massive
---
➤ Free Guide: 5 Ways To Automate Your Retirement
---
Milo Yiannopoulos Books
Yiannopoulos wrote introductions for the 2017 science fiction selection of stories "Forbidden Thoughts" and Vox Day's non-fiction release "SJWs Always Lie: Taking Down the Thought Police".
He also wrote the introduction for Vox Day's "Jordanetics: A Journey Into the Mind of Humanity's Greatest Thinker."
He published two poetry books under his pen name 'Milo Andreas Wagner'.
Other books by Milo include:
His 2007 release "Eskimo Papoose" was later criticized for reusing lines from pop music and television without acknowledgement. Milo replied that he had done it on purpose as the work was satirical.
>> Jessica Simpson's Net Worth Will Surprise You
Milo & The Simon & Schuster Scandal
Yiannopoulos was forced to self-publish his memoir after Simon & Schuster terminated its contract with the British-born media personality amid controversy and outrage over a video clip in which Yiannopoulos seemed to condone pedophilia.
In the recording, he was seen defending relationships between older men and boys as young as 13.
Simon & Schuster snapped ties with dropped the far-right media personality in spite of the latter reportedly having paid them $250,000 in advance for the memoir. He was seemingly allowed to keep $80,000 of that sum.
Yiannopoulos denied all charges on his Facebook page, blaming the way the clips were edited and his own "sloppy phrasing" for any indication that he supported pedophilia.
Later on, he threatened to sue his former book publisher for "willful and opportunistic" breach of contract, which the publisher claimed to be completely devoid of any merit and totally driven by publicity.
>> What Is Neil deGrasse Tyson Worth?
Advertisement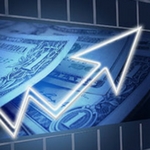 How a 300-square-mile stretch of America's Heartland could power a multi-billion-dollar tech boom… and create a new generation of American millionaires

Learn more here.
Milo Speaking Tours Are Infamous
Yiannopoulos' tours, just like him, have always been controversial and provocative.
He started with "The Dangerous Faggot Tour", in 2016, visiting universities in the United States and Great Britain. A diatribe on issues like feminism, political correctness, transgender rights, and Black Lives Matter soon followed.
While many of his speeches were cancelled, others met with violent demonstrations. Yianopoulos has also had visas denied or cancelled on a number of occasions.
His visits at universities in the United States have often attracted heated protests. In January 2017, Yiannopoulos spoke at the University of Washington. The event sparked huge protests and a 34-year-old man suffered life-threatening injuries.
On February 1, 2017, alt-right writer and provocateur Milo Yiannopoulos was scheduled to deliver a speech at UC Berkeley. More than 100 UC Berkeley faculty had signed a petition advising the university to stop the event. Large-scale violence ensued, which resulted in the university cancelling the event.
Donald Trump condemned the university's handling of the incident and the President threatened to cut off the school's federal funds – he accused the University of free speech infringement.
As a UC Regent I'm appalled at your willingness to deprive over 38,000 students access to an education because of the actions of a few. pic.twitter.com/zzUaaaUM3u

— Gavin Newsom (@GavinNewsom) February 2, 2017
In November 2017, Yiannopoulos began a tour of Australia, visiting Sydney, Melbourne, Gold Coast, Adelaide and Perth.
During the Adelaide show, Yiannopoulos courted controversy by projecting photo of the feminist writer Clementine Ford, with the words "UNFUCKABLE" superimposed on top.
During events in Melbourne, he was again in the news for controversially describing Australian Aboriginal art as "crap" and "really shit."
Violence flared up outside his Melbourne events as protesters clashed over the presence of the far-right media personality.
>> How Much Money Does Seth MacFarlane Make?
Milo Political Views on Islam
The former Breitbart editor, who is no stranger to controversies, is a well-known Islamophobe.
He has previously described Islam as a cancer and suggested transgender people are mentally ill.
Following the June 2016 Orlando nightclub shooting, he blamed the entire religion, and not simply a small group of radicals, for mistreating women and homosexuals – an irony given the fact that he is notorious for his inflammatory, misogynistic views.
The far-right provocateur sparked outrage in 2017 when calling for a Muslim group to be banned from Glasgow University.
He held an event called "Wake Up!" during the 2016 Republican Convention that featured anti-Muslim activists Pamela Geller and Geert Wilders, a Dutch politician, among others.
Yiannopoulos has described social attitudes of Western Muslims as "horribly regressive."
After the 2019 Christchurch mosque shootings, Yiannopoulos said that he condemned the violence but wrote on Facebook that attacks like that happen "because the establishment panders to and mollycoddles extremist leftism and barbaric, alien religious cultures."
He was widely criticized for this description and banned from an intended speaking tour in Australia in 2019, being declared a persona non grata by Australia's top immigration official.
When permanently banned from Twitter last July, he said that the social media site had "confirmed itself as a safe space for Muslim terrorists and Black Lives Matter extremists, but a no-go zone for conservatives."
>> How Bill Burr Turned Comedy Into Riches
Is Milo A Zionist?
Yiannopoulos had a Jewish maternal grandmother. Despite describing himself as a Zionist, he has been regularly associated with the alt-right, which includes neo-Nazis, white supremacists and anti-Semites.
Yiannopoulos, who thrives on provoking offence and courting controversy, calls the disparate nationalistic group "energizing and exciting".
In October 2017, BuzzFeed wrote an exposé on Yiannopoulos' relationship with the alt-right. The article revealed that he had close ties with white nationalists and had even asked them for comments on the article he wrote about the alt-right for Breitbart.
He sang 'America the Beautiful' in April 2016 at a bar in front of a group that included white supremacists and gave 'Sieg Heil' salutes, a gesture used as a greeting in Nazi Germany.
Milo's Views on Feminism
Yiannopoulos is infamous for his deeply prejudiced views on feminism.
In an interview hosted by comedian Bill Maher, he equated feminism with a disease and said that transgenders were a disorder comparable to sociopathy.
He has written columns titled "Birth Control Makes Women Unattractive and Crazy" and "Would You Rather Your Child Had Feminism or Cancer?"
The former editor of right-wing US website Breitbart, which has been criticized for racist and misogynistic content, was banned for life in 2016 from Twitter after Leslie Jones left Twitter the same year following a campaign of racist misogyny triggered against her by him.
What Milo Thinks About LGBT
Despite being openly gay, the alt-right troll told Australia's Daily Mail in a recent interview that his "gut" would be to "vote against" same-sex marriage, citing his religious beliefs.
In 2017, Yiannopoulos reiterated his belief that homosexuality was a sin and denounced those (including clergy) who sought to change Church dogma on the issue.
In August 2019, Yiannopoulos was grand marshal for a straight pride parade in Boston, organized by the far-right group called Resist Marxism. The parade was apparently conducted to celebrate heterosexuality.
Milo Yiannopoulos Husband
Milo married a black man in a private ceremony in Hawaii last month. His husband, whose identity has been kept secret, has been referred to as "John."
In December 2018, The Guardian reported that the far-right activist Milo Yiannopoulos was more than $2m in debt.
Milo Yiannopoulos net worth may be negative as a result, though it's not clear what assets he owns that could "balance his budget" so to speak.
Yiannopoulos reportedly owed $1.6 million to his own company, $400,000 to the Mercer Family Foundation, $153,215 to his former lawyers, $76,574 to former collaborator and Breitbart writer Allum Bokhari, and $20,000 to the luxury brand Cartier.
He suffered a further setback when the crowd funding site Patreon banned him. Yiannopoulos had been hoping to recruit people to regularly contribute funds for his planned comeback.
>> How Much Is Singer Carrie Underwood Worth?
Advertisement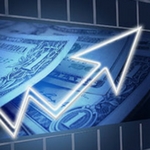 Official tax return reveals how one trader nabbed annual gains of 228%, 309% and 339%. His tax return was released online, exposing this simple trading technique used to pocket nearly half a million in profits.

Click here to see the official tax return before it is deleted...