No-hassle, on-the-go investing has taken off in recent years and both Stash Invest and Acorns are among the best investment apps to monitor your money from your mobile devices.
Acorns and Stash are apps that make it relatively easy for consumers to grow their financial savings. If you struggle to save, Acorns is a slam-dunk, must-have mobile app because each time you buy something, it will round up your purchase to the nearest dollar and invest the loose change on your behalf.
Stash gives you more control over your investment choices and makes it easy to invest thematically. Want to put your money in environmentally friendly companies? You got it! Want exposure to China? That's easy too. The selection is almost dizzying and caters to your every investing wish.
Depending on your financial goals and preferences, the answer to the question Stash vs Acorns will be clear in the comparison below. So how do they stack up when comparing fees, minimums, account selection, support and portfolio choices?
Acorns Vs Stash
What Acorns Does – In A Nutshell
Acorns became popular by offering "excess change sweep." When you make a purchase, Acorns rounds the price up to the nearest dollar and adds the change to a savings account.
For example, when you buy a pair of shoes for $49.25, Acorns rounds up to $50 and puts the extra 75 cents into a savings account. It may not sound like much, but you can accumulate quite a bit of savings without changing your spending habits.
Acorns also lets you invest in retirement and non-retirement accounts. You only need $5 to start investing.
It will also help you to customize your investment strategy, but the company doesn't have human advisors to help you make decisions. For that, Personal Capital is the industry leader.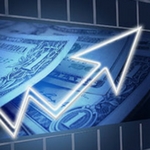 Here's something investment expert Nilus Mattive has never discussed publicly before...

He believes right now is the best time to consider putting some money into the cryptocurrency markets. Let him show you the seven big cryptos that could go to zero, as well as some of his favorite plays and strategies for 2023.

Watch this free video and see for yourself.
Is Acorns Right For You?
The app tends to work well for people who don't have good saving habits. With the excess change sweep, you will save a little money practically every day.
The Acorns app also works well for hands-off investors that want to grow wealth without devoting a lot of time to research.
---
➤ Free Guide: 5 Ways To Automate Your Retirement
---
What Does Stash Do?
Unlike Acorns, Stash focuses on encouraging you to invest money in retirement and non-retirement accounts.
A major selling point at Stash is thematic investing. If you feel a niggling discomfort investing in so-called "sin stocks" e.g. tobacco and alcohol, or you wish to avoid companies with questionable histories on gender equality or the environment, Stash is the answer. The Stash app gives you the power to choose themes that align with your ethics and financial goals.
Stash is a little less user-friendly than Acorns when signing up and does not support automated investing like Acorns but provides a ton of education to help you make better investment choices.
So, if you want to pick and choose how you allocate your money, Stash is better but if you want a hands-off investing experience, Acorns is best.
Is Stash Right For You?
Stash is a good option for new investors who don't feel comfortable using investment lingo.
It's also a good choice for people driven to meet goals since Stash uses mission-driven investment options that pushes you to contribute more money.
Advertisement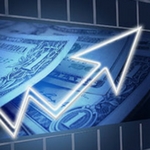 Finally released to the public, trading guru Dave Aquino's guide, "The Options Trading Accelerator Method", reveals how Wall Street's big lie has stopped traders with small accounts from reaching their full potential and how his student favorite trading method could change that!

Click here to keep reading…
Acorns Fees Vs Stash Fees
Stash and Acorns charge fees of $1 monthly for amounts up to $5,000 and 0.25% of assets on amounts of $5,000 and above.
When it comes to fees, it is hard to separate Acorns vs Stash.
Both charge a $1 monthly fee for account balances under $5,000 and both charge 0.25% of assets on amounts of $5,000 and above.
Like Acorns, you only need $5 to get started with Stash. You will, however, spend more money Stash's fees.
Got Less Than $5,000?
Users with investments of $5,000 or less are charged $1 per month at Stash as they are at Acorns.
Once you cross the $5,000 line, though, you start to notice a difference between Acorns and Stash.
Got More Than $5,000?
Above $5,000, Acorns keeps charging you $1 per month for taxable accounts and $2 per month for IRAs.
Stash, however, starts to charge a 0.25% annual fee.
For a portfolio worth $20,000, you pay Stash $50. For $50,000, you pay $125. For $100,000, you pay a $250 annual fee.
Despite the higher fees, you do not get access to human advisors who may be able to help you make smarter investment decisions.
The app does, however, have tutorials that can teach you about investing while staying within your budget.
| | | |
| --- | --- | --- |
| Amount | Acorns | Stash |
| < $5,000 | $1/month | $1/month |
| $5,000+ | 0.25% | 0.25% |
| | | |
If you have a smaller account size, keep in mind that $1 monthly may not seem like a lot but as a percentage of assets it could be significant.
For example, $12 per year on a $1,000 balance would translate to a fee of 1.2% annually compared to 0.25% for basic service at Betterment.
Highlight: A nice bonus for college students at Acorns is free service for 4 years from the date you sign up as long as you have a valid .edu email address.
How Stash & Acorns Are Different
Stash gives you control over your investment choices while Acorns auto-invests on your behalf. It takes just $5 to get started investing in taxable accounts on both investment apps.
While Stash and Acorns are hard to separate when it comes to fees, they do diverge in other ways.
Hands-Off Investing
The big difference between Stash and Acorns is control over your investments.
Stash requires customers to choose investments and provides flexibility to align investment selections with users' values.
The Stash app also includes tips and recommendations in the Stash Advisor Guide.
Unlike Stash, which encourages you to pick your own investments and promote them to the world, Acorns automates investment management.
If you prefer not to lift a finger, Acorns makes investing on auto-pilot about as easy as it gets. Connect Acorns to your credit cards or debit cards and you're good to go.
For Stash customers who want a hands-off approach, Auto-Stash is a good option. Using this feature, you can automatically invest a fixed dollar amount on a regular schedule. Money is withdrawn from your bank account and invested on your behalf according to the selections you previously made without you having to take further action.
Account Types & Investment Minimums
It is easy to get started at Stash and Acorns.
Unlike some robo-advisors, such as Personal Capital, who impose very high account minimums, Stash users need just $5 to get started.
Acorns requires no deposit to open an account but $5 is needed to begin investing.
Stash makes available both taxable and Roth IRA accounts while Acorns is limited to just taxable accounts at this time – you will be required to pay capital gains taxes on any investment gains.
Portfolio Selections
You can invest in ETFs across seven asset classes with Acorns while Stash makes 30+ ETFs available.
At Stash, investment choices are labeled intuitively so you will have a good idea where your money is allocated without any need for intensive research.
Thematic investment selections at Stash include Clean and Green, Colossal China, Defending America, Blue Chips, Conservative Mix, Delicious Dividends, Internet Titans, and American Innovators among many others.
Which Is Better: Stash Or Acorns?
Acorns makes micro-savings easy and partners with major brands as part of its Found Money program that provides you automatic cash back. Stash lets you invest in themes that align your dollars with your values.
Acorns targets micro-savings by rounding up small amounts regularly to build up a larger nest-egg.
You can also make a lump-sum investment if you wish as well as commit to regular recurring deposits.
To reach your retirement goals, you will almost certainly need to commit to larger lump-sum investments beyond the rounded up "loose change" amounts that grow over time from transactions.
So while Acorns is a valuable tool, it may not be sufficient unless you make additional lump sum deposits.
Stash also caters to micro-savings but it's not as focused on the pennies. Stash is committed to teaching you how to invest better and provide you an easy mobile app to get started that is available on Android and iOS – just like Acorns.
Both deserve praise for the various twists on investing they offer to customers.
Found Money is a program at Acorns that lets you get cash back automatically by linking your Acorns account to various partners, including:
Apple
Beats by Dre
Birchbox
Blue Apron
Boxed
Dollar Shave Club
Expedia
Gamefly
Groupon
Nike
Hotel Tonight
Jet
The Wall Street Journal
Walmart
Warby Parker
Stash is especially attractive to fee-conscious individuals on-the-go who want to align investment selections with themes from cybersecurity to homebuilders and from healthcare to renewable energy, and most anything else in between.
It is also ideal for investors who want to get better at making investment choices and want access to free financial education.
Stash Vs Acorns Comparison Summary
Which is best investment app: Stash or Acorns? The average person may get more from Acorns because the app makes saving money easy and charges lower fees for investments.
Do you want a fully automated investing investment app and like the idea of your loose change being rounded up after each credit card or debit card purchase? Acorns is best for you.
If learning how to invest better is important to you and choosing environmentally friendly or other thematic investments matches your goals then Stash is the better choice.
The fees, minimums and account selections between the two are so similar that they are hard to separate but, if both appeal to you, the best bet may not be to choose one over the other but instead to select both because for the most part they go hand-in-hand.
Advertisement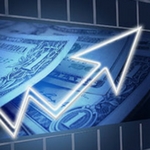 The #1 income play for 2023 is NOT a stock, bond or private company... Rather, it's a little-known alternative investment that could hand you big monthly income from oil and gas.

Find Out What It Is Right Here