It's easy to lose control of your identity online. From Social Security numbers to phishing attacks, online thieves know no boundaries.
The darknet is a corner of the internet where these thieves gather to buy and sell personal information.
To keep you and your family safe from online thieves, an identity monitoring service is a virtual must-have tool, and one of the leading providers is Identity Guard.
Identity Guard uses the artificial intelligence tool Watson from IBM to monitor the internet for any suspicious activity.
You'll definitely want to read this Identity Guard review to see if your personal information or your family's is at risk.
Identity Guard Spotlight
IDENTITY GUARD SPOTLIGHT

Investormint Rating

4.5 out of 5 stars

Pricing (from): $8.99 per month
Identity Theft Insurance: $1 Million
Credit Monitoring: 3 Bureaus

via Identity Guard secure site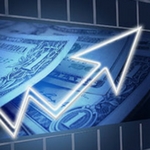 If you're worried "transitory" inflation and "mild" recession will be worse than expected...

Gold and commodities helped during volatile times. BUT one asset 99% of investors miss helps protect your portfolio and has outpaced the S&P by 131% over the past 26 years.

Art.

And while historically you've needed millions to invest, one platform lets you invest in famous paintings for as little as $20.

You can skip the waitlist and become a Masterworks member today with this private link.

See important Reg A disclosures: Masterworks.com/cd
Identity Guard Features
3 Plans
Price
(as low as)

Individual: $107.88
Family: $179.88

IBM Watson Artificial Intelligence
✅
$1 Million Insurance (with stolen funds reimbursement)
✅
Personal Information on Dark Web Alerts
✅
Risk Management Score
✅
Each of the three plans offered by Identity Guard offers protection based on information gathered by Watson.
The Value, Total and Premier plans come with a mobile app that can be used to keep track of your data at all times.
The Total and Premier plans provide you and your family with regular credit score updates too. You will also receive alerts should bank account information change.
If you have the Premier plan, you will get credit reports from all three bureaus.
Plus, the family plans can help guard your children against cyberbullying.
Advertisement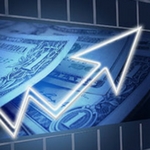 Do you know how to read the candlesticks on your chart? If not don't worry. Chris Pulver created an ebook, Candlestick Cheat Sheet, that can teach you, in layman terms, the 10 most powerful candlestick patterns. It's a great start for those that are new to Forex and may want to trade on the conservative side when starting out.

Click here to download your copy now
How Identity Guard Works
Identity Guard notifies customers right away of suspicious activity. In most cases, you will receive an alert on your phone as well as an email.
When you receive the alert, you can confirm that nothing is wrong or that you have been the victim of potential identity theft.
Using IBM Watson, Identity Guard will scan the internet in real time to look for any risky behavior or any unauthorized activity.
For instance, if your credit card or Social Security number is found on the darknet, you will be notified so that you can take action in a timely manner.
By taking action quickly, you may potentially minimize damage related to identity theft.
In the event that your identity is stolen or compromised, Identity Guard will assist in recovering your information in a way that is as easy and as timely as possible.
---
➤ Free Guide: 5 Ways To Automate Your Retirement
---
Is Identity Guard Right for You?
Protect Your Identity
Online thieves who steal your identity can profit in many ways. For example, they could apply for a mortgage in your name, file fraudulent tax returns using your Social Security number or write checks that bounce.
This domino effects can range anywhere from seeing your credit score plummet to being charged with crimes that you didn't commit.
It may also result in calls from debt collectors or possible lawsuits from creditors who falsely believe that you have skipped out on making debt payments.
Restore Your Stolen Identity
According to the Federal Trade Commission, it can take about six months to restore a person's identity but there is no guarantee that it won't take longer.
In the meantime, you may not be able to land a job, get an apartment or continue to use your credit cards or other credit accounts.
If you were to attempt to restore your identity on your own, it could mean taking time off work to do so.
It may also be necessary to spend money on child care in addition to the time spent arranging care.
Protect Your Reputation
By protecting your identity, you can safeguard your personal and professional reputation.
It may also keep your family safe because others won't be able to impersonate you online or use personal information to make threatening phone calls or send menacing letters.
With so much on the line, it is important that you take the necessary steps to guard your information.
Pros and Cons of Identity Guard
| | |
| --- | --- |
| Identity Guard Pros | Identity Guard Cons |
| ✅ Product Accessible to Anyone: Several plans are available to meet your security needs and budget. | ❌ No Credit or Debit Card Monitoring: This is a "gotcha" because so many U.S. consumers rely on credit cards or debit cards, however credit card issuers have top notch security. |
| ✅ Safe Browsing Extension: Identity Guard is accessible to anyone from a college student to a parent with one or more children. | ❌ Customer Support: Some people have reported that the company can be hard to reach at times. |
| ✅ Personal Safety: You will be informed if someone has opened a bank account in your name or has taken control of your current account. | |
| ✅ Human Access: Having a representative to talk to at any time can make the potentially overwhelming task of monitoring your identity much easier to handle. | |
| ✅ Sex Offender Monitoring: Parents are informed of predatory sex offenders. | |
| ✅ Advanced Fraud Monitoring: Identity Guard services extend beyond basic monitoring to include advanced fraudulent behavior online. | |
| ✅ Mobile Access: You can remain protected on the go with mobile access on almost any device. | |
Advertisement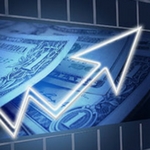 Rising interest rates...Skyrocketing inflation...Exploding debt...A looming recession...It's no wonder Americans are becoming more and more concerned about their savings and investments. That's why I wrote my newest report…This FREE REPORT shows YOU how you could protect your retirement savings before it's too late. Request your free report today and learn how you could protect everything you've worked for!

Request Your FREE Ben Stein Report Today!
Identity Guard Pricing
Plans
Pricing Per Month
(Individuals)
Pricing Per Month
(Family)
Value
$8.99
$14.99
Total
$19.99
$29.99
Premier
$24.99
$34.99
Identity Guard Alternatives
Identity Guard Vs LifeLock
Identity Guard and LifeLock offer many of the same basic features, such as financial compensation if identity theft does occur.
LifeLock tends to offer more features in its premium plans, but Identity Guard is better for parents who want to protect their children's identities as well.
LifeLock offers credit and debit card monitoring in addition to bank account monitoring.
Identity Guard offers credit report updates monthly while LifeLock only does so on a yearly basis.
Identity Guard Vs IdentityForce
Identity Guard and IdentityForce are top tier brands when it comes to protecting your identity.
IdentityForce will scan the sex offender registry in an effort to prevent children from being targeted.
IdentityForce gets a slight edge when it comes to customer service, but Identity Guard is generally seen as easier to use.
Identity Guard Vs TrustedID
TrustedID is a service offered by Equifax.
While complaints about the service itself have been few and far between, its features are limited.
You only get access to your Equifax credit report and receive protection from sites that Equifax considers suspicious.
Identity Guard Review Summary
Identity Guard offers quality products and services to those who are concerned about protecting their personal information.
Whether you simply want to keep tabs on your bank accounts or need a credit report each month, Identity Guard has you covered.
With a quality mobile app, it is easy and convenient to stay on top of most threats to your security even when you're on-the-go.
Identity Guard FAQ
Is it possible to completely prevent identity theft?
While tools like Watson give Identity Guard an effective method to scan extensively, it is not possible to prevent all cases of identity theft.
What information is needed to sign up for Identity Guard?
To sign up for the Identity Guard identity protection service, you will need to provide your name, address and Social Security number.
What is the sign-up process like?
Adults who wish to sign up for Identity Guard will need to do so individually.
When the primary account holder signs up, he or she can choose to send an email to other adults living at the same address. They will then need to follow the instructions to activate their accounts.
This is done to protect the privacy of everyone who has an account. However, parents are allowed to fill out information for their children or other dependents in the household.
Family members who live at a different address will need to enroll in and pay for their own identity theft protection services.
Can I freeze my credit report while using Identity Guard?
Yes, you can choose to freeze a credit report at any time while using this service.
Furthermore, you will be allowed to sign up for Identity Guard even if you have frozen one or all of your credit reports prior to doing so.
When does my membership begin, and how can I cancel?
Identity protection starts the second that you have finished your application.
You can cancel your account at any time through your account dashboard or by contacting customer service at your earliest convenience.
If you cancel during a free trial, you will not be billed, and paid services are available until the last day of the current billing cycle.
Advertisement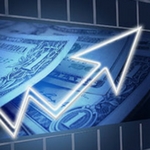 And Reuters magazine calls this type of trading "the new baby boomer hobby." An anonymous trader -- living at the base of the Smoky Mountains -- just released a free report revealing a step-by-step system to generating an extra $5,000 per month in income thanks to this trading strategy. The report is free until Sunday.

Click here for the FREE REPORT...