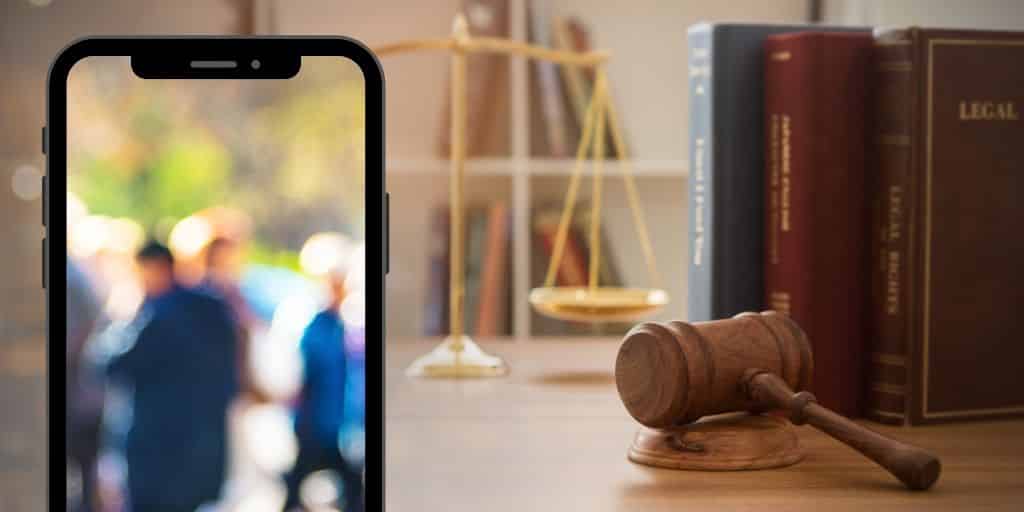 As of 2018, the American Bar Association reports there are a total of 1,338,678 licensed, active attorneys in the United States. When compared to the number of licensed, active attorneys just a decade earlier, that figure represents a ten-year increase of 15.2 percent.
At any given moment, more than 100,000 students are enrolled in JD programs, and law schools confer tens of thousands JD degrees every year. In other words, it's a crowded, highly-competitive field, which makes it hard for a single firm to stand out.
Attorneys who operate a solo practice have the highest risk of failure, but that doesn't mean larger firms are immune. It's common to see partnerships dissolve seemingly overnight, with little or no warning.
When Old-School Networking Isn't Enough
Law firms rarely close their doors because they lack the knowledge and expertise to provide exceptional service. In most cases, the issue comes down to cash flow.
Many practices take on debt to keep the doors open while they work through lengthy cases, and at some point, there simply isn't enough coming in to pay the bills.
The answer is, of course, to bring in new clients, but traditional marketing methods aren't as effective anymore. No one wants the reputation of being an "ambulance chaser", but most alternatives to blanket advertising are extremely time-consuming.
Everyone knows that referrals are the best source of new business, but it's tough to generate enough of these to make a difference.
Participating in professional networking events is a start, but this tends to generate a trickle of business when you need a flood. More importantly, there is no easy way to track the success of your efforts, so you can't be sure which of your activities is worth your valuable time.
What if there was a way to get more clients through word-of-mouth without investing endless hours in networking and one-on-one calls? Is it possible to persuade your current clients to network on your behalf? Believe it or not, the answer is yes.
Activate Your Client Network
Satisfied clients are sure to send their friends, family members, and colleagues your way if the opportunity presents itself, but most aren't proactively looking for referral opportunities – at least not when it comes to legal services.
That's a shame, because social media has made it common practice for consumers to provide feedback on brands and products in almost every other industry.
The secret is to develop a structured referral program that automates the process. With the right platform, your clients need only click a button and answer a few questions to participate. Referral tracking and data analysis is done for you, so you aren't investing time and energy into managing the program.
Such a program nets far more quality referrals for your firm than traditional networking chats, and your cost per referral is far lower than the value of time you would otherwise spend making calls to clients one-by-one.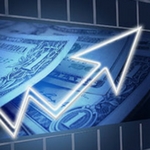 The SV Bank collapse marked the second-largest U.S. bank to close since the Great Recession…'God have mercy on us all': Robert Kiyosaki warned.

Kiyosaki is turning to gold and silver — a popular hedge against inflation. Gold can't be printed out of thin air like fiat money and it's value is largely unaffected by economic events.

'I'm buying gold because I don't trust the Fed," he said.

source: yahoo!news

Ready to dump your paper assets? Get Your Free Gold & Silver Guide Now
5 Reasons Why Every Law Firm Needs a Referral Program
If you aren't already convinced that a structured referral program is a must-have for your legal practice, consider these facts:
Fewer Clients for Family Lawyers
Yes, many marriages still end in divorce, but that doesn't mean you can look forward to plenty of clients for your family law practice.
The number of US adults who are married has decreased by 8 percent since 1990.
Americans are staying single longer, and they are much more open to living together before tying the knot. While that is promoting more stability in the marriages that do take place, it doesn't bode well for your firm.
Lower Crime Rates
Despite the media's best efforts to persuade you that there is a crime wave sweeping the nation, the fact is that crime rates are going down.
Over the past 20 years, the number of arrests decreased by a third, though the total population has increased substantially.
While that makes the nation a safer place to live and work, it means less business for criminal lawyers.
Safer Roads, Workplaces, and Businesses
Attorneys who specialize in personal injury may feel confident that there will always be clients who need services, but that's not necessarily the case.
Product safety standards are more strict, businesses are more attentive to preventing injuries, and cars are better equipped to protect passengers.
Insurance companies and legislators are working together to crack down on fraudulent claims, and arbitration agreements are on the rise, reducing the likelihood of massive cash awards for damages.
Certainly, there is still a brisk business for attorneys who focus on this area of law, but personal injury cases are far less lucrative than they used to be.
Increased Reliance on Social Media
Meanwhile, technology has been integrated into every corner of the business world, ushering in the digital age.
Consumers depend on social media and mobile devices to manage their work and their personal lives. Platforms like Facebook, Instagram, Twitter, and Yelp are go-to resources when people are seeking information on products and services.
Brands are relying on influencers and brand ambassadors to connect with their target market.
A full 58 percent of social media users regularly post about their purchases, and one survey showed that just 33 percent of consumers give any credibility to paid advertising.
On the other hand, 92 percent say they trust recommendations made by members of their networks.
Higher Expectations for Referral Programs
When you offer high-quality legal services and you create exceptional experiences for your clients, a majority are likely to share your information with friends and family who are in search of an attorney.
However, it's unlikely that these clients will go out of their way to help you build your business.
In one study, 83 percent of participants indicated they are glad to refer others to their favorite brands and businesses, but only 23 percent actually do so.
This is likely due to the fact that consumers have high expectations for referral programs.
While they will help you out if the opportunity comes up and takes no effort on their part, they aren't going to put any time into being an unpaid spokesperson for you.
In one survey, 50 percent of respondents indicated they are motivated to actively refer others to a business when they are promised rewards and financial incentives.
Another survey showed 39 percent of respondents take action when incentives are offered.
---
➤ Free Guide: 5 Ways To Automate Your Retirement
---
How to Create a Referral Program for Your Law Firm
Get Referral Rewards offers the advanced technology you need to implement an automated referral program in minutes. All you do is sign up. The platform makes it easy for you to place buttons on your website, and then the software does the rest.
Your clients are motivated to share your information, and the platform tracks all of the details.
You have full visibility into where your referrals come from through the specialized analysis tools.
There is no cost to enroll and no sales-ey onboarding – the entire process can be completed at getreferralrewards.com.
Advertisement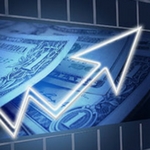 And Reuters magazine calls this type of trading "the new baby boomer hobby." An anonymous trader -- living at the base of the Smoky Mountains -- just released a free report revealing a step-by-step system to generating an extra $5,000 per month in income thanks to this trading strategy. The report is free until Sunday.

Click here for the FREE REPORT...