Word-of-mouth advertising has always been an effective way to build your business. Marketing experts have determined that the effectiveness of their efforts increases by up to 54 percent when they persuade current customers to get involved.
Before social media, you could count on happy customers sharing their experience with a few friends and family members. A small number of those would eventually become your customers, too.
Today, there are billions of people using platforms like Facebook, Instagram, and Twitter. Each of your customers has connections with dozens, if not hundreds or even thousands, of potential clients.
When your customers become brand ambassadors for your business, word-of-mouth referrals can be a powerful way to attract new clients, grow your revenue, and increase your profits.
What is a Brand Ambassador?
Consumers don't like to spend their money with faceless organizations. They want to patronize companies with whom they have a relationship. Brand ambassadors put a human face on your business by sharing their experiences and building relationships with people in your target market. 
The value of brand ambassadors comes down to changing consumer expectations. Your customers are no longer satisfied with one-way relationships. Chances are, they won't even see your traditional advertising efforts, as a majority ignore, block, or completely disregard blatant solicitations.
Brand ambassadors help potential customers develop an emotional attachment to you, your products, and your services, and they promote trust between members of their network and your business.
When your prospective clients see your standard ads, they view your promises with a certain amount of skepticism. When they see and hear positive feedback from members of their social networks, they tend to assign far more credibility to the message.
The good news is that consumers are already primed to share positive feedback about your business on social media. Approximately 58 percent are in the habit of posting about their experiences with various brands, as well as asking their social networks to make recommendations and provide feedback on their own purchases.
From a financial perspective, the value of brand ambassadors can't be overstated. The retention rate of referred customers is 37 percent higher than that of customers attracted through other means, and their lifetime value is 16 percent higher. Not convinced? These are seven statistics that are sure to change your mind.
7 Reasons Why You Need Brand Ambassadors Now
For you, the benefits of brand ambassadors are virtually unlimited. This sort of marketing is priceless, yet it costs you almost nothing.
These seven statistics show what you can expect when you develop a strong collection of clients-turned-brand-ambassadors to promote your business:
According to one survey, just 33 percent of consumers stated they find paid advertising credible. A remarkable 92 percent indicated they trust peer recommendations.
Another survey showed that 70 percent of respondents have made purchase decisions based on suggestions from friends and family members.
Researchers determined that average consumers have conversations (digitally or otherwise) about specific brands approximately 90 times per week. When the data is sliced another way, it comes to an astonishing 2.4 billion brand-related conversations per day in the United States alone.
Millennials, the largest consumer group in today's marketplace, put word-of-mouth at the top of the list when it comes to how they make purchasing decisions in many categories of goods and services. Baby Boomers also place a lot of credibility on word-of-mouth referrals when it comes to financial products and certain big-ticket purchases.
Studies show that 81 percent of social media users state they are influenced by information shared by people in their networks.
In one survey, more than 50 percent of respondents said they are motivated to make referrals when they are offered rewards and incentives.
In another survey, 39 percent of participants indicated financial incentives make it highly likely they will refer people in their networks to a brand.
Clearly, in today's digital world, you can't afford to be without brand ambassadors. The question is, how do you get these conversations started?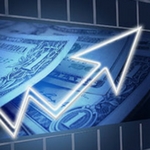 The next 10 minutes could change your life. We've recorded a special sit-down interview with a reclusive millionaire who details how he's closed out winning trade after winning trade throughout the volatility of 2022. In fact, he hasn't closed a single losing trade since 2016. Sounds impossible? It's not - and he'll prove it to you.

Click to see this exclusive sit-down interview
How To Create Brand Ambassadors – Instantly
A majority of your current customers are already open to sharing their experiences with others.
In one study, 83 percent of satisfied clients said they were willing to refer others to exceptional businesses through word-of-mouth and social media. However, only 23 percent of consumers actually take action when it comes to sharing their feedback.
Your job is to get that figure higher by persuading your clients to speak up, but how do you do that?
As with any business initiative, the key is KISS (Keep It Simple, Silly). You can create brand ambassadors instantly with an easy three-step strategy.
First, ask your clients to take action.
Second, provide incentives.
Third, leverage the power of referral technology to make sharing your information effortless.
Integrate your referral program into multiple touchpoints, so it is an on-going part of customers' journeys. This technique makes it four times more likely that your customers will share their experience. Don't forget to highlight your call-to-action on your post-purchase page. This placement multiplies the likelihood of referrals by 16 times.
Get Referral Rewards is an end-to-end solution for creating brand ambassadors. The platform is driven by powerful technology that enrolls, tracks, and analyzes your clients' referral activity, so that you can focus on the core operations of your business.
All you have to do is sign up online at GetReferralRewards.com and put a button on your website that encourages participation – for example, "Earn $100 When Friends Join".
The technology does the rest. Within weeks, sometimes days, your clients will become your most passionate brand ambassadors and your greatest salespeople.
Advertisement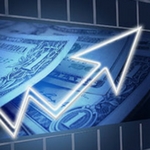 In times of inflation, gold prices have an inverse relationship with the markets, growing in value during market volatility. Amid economic instability, some retirement savers see precious metals, as an opportunity for profit and wealth preservation. Get the practical insights to take back control of your retirement with safe-haven assets like Gold & Silver.

Download the latest Global Gold Report, featured in Fortune Investors Guide.