If you are new to the stock market, growing your nest-egg predictably can be a challenging goal.
Should you be a stock-picker or invest in mutual funds and exchange-traded funds? Are stocks better than bonds or should your portfolio be divided between both asset classes?
And what about more exotic securities like futures, forex, and options? Should you ignore them altogether or speculate to generate extra income?
The road to finding a time-tested investing method can be harrowing so we rolled up our sleeves and researched the best stock market books for beginners to help you get up to speed faster.
1 – Stock Market
Investing For Beginners
Of all the books on investing, Stock Market Investing For Beginners: Essentials to Start Investing Successfully, ranks among the very best.
It covers the fundamentals of investing in order to equip you with the knowledge needed to take greater control of your financial future.
All the common questions you may have about what to buy, when to buy, when to sell, and how to diversify your investments are covered in length, so you are left in no doubt what next steps to take.
Here's a sample of what you will learn:
How to pick winners using valuation techniques
How to pick winners based on growth rates
The different types of stocks you can invest in and why to choose them
How to build a diversified portfolio
What the "perfect" portfolio looks like
Perhaps the most valuable aspects of Stock Market Investing For Beginners: Essentials to Start Investing Successfully are the five strategies to pick winners and the advice on when to sell.
A golden rule of smart investing is to not put all your eggs in one basket but instead to diversify your investments and lower the risk of one bad investment hurting your entire portfolio. This book walks you step-by-step through the process of diversifying intelligently so you lower these risks.
The bottom line is if you are still puzzling over why you should invest in the stock market and want to know what smart and actionable steps to take, this is the best book to learn stock market basics.
2 – Learn To Earn:
A Beginner's Guide to the
Basics of Investing and Business
It is hard to find a more distinguished author on the topic of stock market investing than Peter Lynch.
He earned his stripes on Wall Street as the manager of the Magellan Fund, which produced averaged annual returns just shy of 30% during the period from 1977 to 1990 when he was in charge.
Lynch took over the Magellan Fund when it had $18 million in assets and, by the time he left, it had $14 billion in assets.
He became famous as a proponent for buying what you know. If you use Facebook every day, maybe Facebook stock is worth considering.
Or if you shop at Amazon or search the internet on Google, perhaps Amazon stock and Alphabet stock are worth exploring.
In Learn to Earn: A Beginner's Guide to the Basics of Investing and Business, Peter Lynch enlightens virtually anyone of high-school age or older about the basic principles of the stock market.
The fundamentals of stock market investing are not taught in school, argues Lynch. Few people truly understand how economies and markets connect and fewer still know how to invest intelligently.
The failure to understand how markets work means that, when it comes time to retire, many are left with insufficient assets in their brokerage, 401(k) and IRA plans to pay for their golden years.
Yet Lynch argues that few people are unfamiliar with companies like Coca Cola that have paid solid dividends year after year for decades.
If you want an easy-to-read book that is jam-packed with valuable information and written by one of Wall Street's most successful investors, few books match Learn to Earn by Peter Lynch.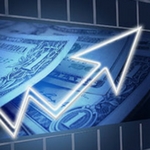 In times of inflation, gold prices have an inverse relationship with the markets, growing in value during market volatility. Amid economic instability, some retirement savers see precious metals, as an opportunity for profit and wealth preservation. Get the practical insights to take back control of your retirement with safe-haven assets like Gold & Silver.

Download the latest Global Gold Report, featured in Fortune Investors Guide.
3 – Stock Trading:
Invest and Trade in the
Stock Market
Calvin North's book, Stock Trading: Invest and Trade in the Stock Market, is designed with the beginning investor in mind. It offers insight into the basics of stock market trading and explains terms you might not be familiar with, such as stocks, options, bear market, and bull market.
The book explains the ins and outs of the stock market so that you'll come away understanding what the market is all about and how to find success while investing in it.
It's important to note that this book is meant for beginners. If you're already familiar with the stock market and how it works, this book won't be a good fit for you.
However, anyone who could use a refresher in stock market basics may find it helpful to review the information North provides. And definitely anyone who is considering taking the plunge and investing in stocks for the first time should read this book to help them make good choices from the get-go.
Is This Book Right For You?
North's goal in writing this book is to help readers achieve investment success in the stock market.
North offers the book as a lower-cost alternative to working with a money manager. By learning the basics of how to invest in the stock market, readers can avoid paying high fees to money managers or making costly mistakes while learning investment strategies.
Financial Lessons In This Book
The book teaches the basics of investing in the stock market. You'll learn about the different types of stocks available, how to read stock quotes, and how to use the information in a company's annual report to help you predict how well the stock will do. You'll also learn the basics of buying and selling, get tips on when to sell to maximize your profits, and get information about how to best develop your portfolio.
If you want to earn passive income through investing in stocks, this book is for you! It is filled with easy-to-understand explanations, tips to help you build your portfolio, and tools to help you get started right away. This book is a low-cost investment that can help put you in the driver's seat when it comes to stock market investing.
Other financial lessons include:
Understanding the differences between stocks and other securities
How to make money over the long-term and in the short-term
Strategies to make money when the market is not performing well
The different types of stocks and how to invest in them
Investment methods of beginners and advanced traders
If your goal is to earn passive income from the stock market, Stock Trading by Calvin North ranks as one of the best investing books for beginners and experienced traders.
---
➤ Free Guide: 5 Ways To Automate Your Retirement
---
4 – Investing In Stock Market
For Beginners
Stock investing books for beginners may be a dime dozen but great books are hard to come by. Investing in Stock Market for Beginners: Understanding the Basics of How to Make Money with Stocks falls into the category of one of those great investing books.
The reason it ranks as a top stock market investing book for beginners is because it spells out key metrics to examine when to make buy and sell decisions.
You will learn about the seven key financial ratios designed to help you understand whether stocks are overvalued or undervalued.
Plus, you will discover bad investment behaviors, basic stock equations, technical analysis, and how to make the "right" investment.
The overarching idea of this book is to help you understand how to steer clear of investing traps that can cause losses by lack of knowledge and to help you identify comparatively safe investments in order to minimize risk.
5 – Rule #1: The Simple Strategy For
Investing In Only 15 Minutes Per Week
Phil Town's Rule #1 isn't just one of the best stock market books for beginners, it's a classic that ranks among the all-time great investing reads.
What makes Rule #1: The Simple Strategy for Investing In Only 15 Minutes Per Week so compelling is that its author claims to have turned $1,000 into $1,000,000 in only 5 years.
He also shares a story that may resonate with many readers. He struggled to understand stock market cycles and explored whether he should simply hand over his money to a mutual fund money manager.
As Phil narrates his personal story from river guide to imagining a retirement of dining on cold cuts and watching TV instead of exotic adventures and fine wine, he shares the key lessons he learned along the way in an easy-to-understand manner.
Without a strong background in math and lacking much money, Phil describes how he was introduced to "The Rule", a formula for stock-picking that requires no genius – only some investment research.
When you find a stock that meets the criteria set forth in "The Rule", you can invest with confidence.
Thankfully these days, so many great screening tools exist that you don't have to work nearly as hard as before to find great companies. And once you do, the idea is to buy stocks for $0.50 on the dollar over and over again in order to earn handsome profits over the long term.
The bottom line is if you want a clear-cut step-by-step formula for stock-picking, Phil Town's Rule #1: The Simple Strategy for Investing In Only 15 Minutes Per Week is a must-read.
What are the best stock investing books for beginners that you have read? Share your top stock books below, we would love to hear from you.
>> What Are The Best Technical Analysis Books?
>> How To Retire Early In 5 Simple Steps
>> What Are The Best Options Trading Books?
Advertisement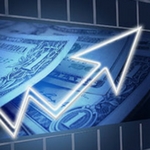 The Federal Reserve has a disturbing plan that is getting ready to roll out as soon as May. This is a lot more than printing trillions of dollars or manipulating interest rates. It's about every checking account, every purchase and every money transfer in America — including yours and mine. 

Click here to discover how to protect your money