It's an unfortunate truth that a majority of Americans struggle with financial planning. According to research from Gallup, just 32 percent of households have a budget, and only 30 percent have a long-term financial plan.
When it comes to emergency savings, 19 percent of Americans have nothing at all set aside, and 31 percent have $500 or less in savings. 
More than 75 percent of the American workforce reports living paycheck to paycheck and struggling to make ends meet. Nearly half say they are "concerned, anxious or fearful" about the present state of their finances.
ASKFINNY SPOTLIGHT

InvestorMint Rating

5 out of 5 stars

Manage Your Finance & Budgets
Analyze Investments (Stocks & Funds)
$99 Yearly

via AskFinny secure site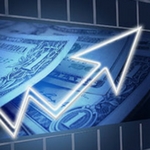 Do you know how to read the candlesticks on your chart? If not don't worry. Chris Pulver created an ebook, Candlestick Cheat Sheet, that can teach you, in layman terms, the 10 most powerful candlestick patterns. It's a great start for those that are new to Forex and may want to trade on the conservative side when starting out.

Click here to download your copy now
Approximately 55 percent of Americans own stock, including stock held in retirement savings plans like IRAs and 401ks. However, the percentage of Americans who own investment portfolios outside of their retirement plans is far lower.
When looking at these figures as a whole, a clear picture emerges: Americans simply don't have the financial education, tools, and resources necessary to ensure their financial security. That's where AskFinny comes in.
What Is AskFinny?
In short, AskFinny helps you better manage your finances and budgets.
AskFinny is committed to changing the state of financial health in the US. Co-founders Chihee Kim and Milan Kovacevic know how hard it is for newcomers to get their arms around the vast array of financial products and services available, much less determine which are most appropriate for achieving individual financial goals. In an effort to make managing finances user-friendly – and fun – they created AskFinny.
AskFinny
breaks complex financial concepts down to the basics and eliminates jargon with clear, accessible financial education, coaching, and tools. 
Subscribers get personalized information and recommendations in a gamified setting that transforms dry, dull material into an engaging experience.
In their letter to members, AskFinny's founders point out:
"Finance is very personal and shouldn't be confusing or intimidating, so let us help you cut through all the noise and jargon so you can make better financial decisions. 
We believe firmly in the power that education can provide. Empower yourself and start learning with Finny today!"
Of course, the trouble is that costly financial management services are often out of reach for the people who need them most. So, what do AskFinny users get for their money? Is there value in joining the AskFinny community?
AskFinny Review:
What Do Users Get?
AskFinny's premium plan is simple. For a low annual fee, which can be paid monthly, subscribers have unlimited access to a long list of money guides that cover topics of interest to those just starting out in financial planning, as well as those who are looking to develop or improve their investment portfolios.
In addition, AskFinny has a number of powerful analysis tools that make choosing the right assets for your portfolio simple.
Beyond the educational resources and investment tools, AskFinny offers premium members regular newsletters that provide insight on thriving in current market conditions.
That's a huge benefit during turbulent economic times, because even the most sophisticated investors struggle with managing through market lows and making the most of market highs.
Perhaps the most useful resource that AskFinny subscribers get with their membership is the "AskFinny" Q&A service. 
Subscribers can type any financial question into the tool, and the question is answered instantly. If the automated chatbot doesn't know the answer, you can connect with a human to get expert advice.
Better still, the information is presented without bias, as Finny isn't beholden to any financial institution. If you need more detail, AskFinny directs you to relevant materials on the site.
Advertisement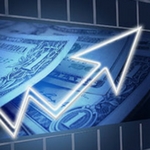 As you've no doubt seen on the news, our economy is facing uncertain times ahead. Inflation continues to skyrocket, the Fed has been failing us left and right, and the government is in shambles. As it stands, your money is not safe. But there is hope, the Inflation Survival Plan will tell you everything on how to not only survive, but actually thrive through this harsh economic change.

So don't wait until it's too late, act now and secure your future TODAY!
Financial Education and
Resources from AskFinny
The beauty of AskFinny is its inclusive design. You don't need any knowledge of finance, banking, or investing to get started.
More importantly, you don't need to be wealthy to benefit from the site. AskFinny offers education and resources that cater to all levels of knowledge and every possible financial situation.
Whether you are well-established in your career, coping with unemployment, or ready to open your first brokerage account, AskFinny offers guidance specific to your situation.
This is the current list of AskFinny's Money Guides:
Bear Market Guide
Car Insurance Guide
Credit Report Guide
Credit Score Guide
Debt Payoff Guide
Financial Independence (FI) Guide
Frugal Living
Health Insurance Guide
Health Savings Account (HSA) Guide
High-Yield Checking, Savings and CDs
Home Insurance Guide
Home Ownership Guide
Life Insurance Guide
Money Guide for All Ages
Mortgage Guide
Recession Survival Guide
Retirement Planning Guide
Simple Investing
Spending and Budgeting
Student Loans Guide
Target-Date Fund Investing
Unemployment Benefits
If you don't see the topic you need, keep checking back – AskFinny editors are always reviewing the selection of content and adding new resources.
---
➤ Free Guide: 5 Ways To Automate Your Retirement
---
AskFinny Tools for Investors
Whether you are developing your first portfolio or you are interested in advanced investing techniques, AskFinny has exclusive analysis tools that can help.
Each is designed to give you a balanced picture of the various strengths and weaknesses of trading a particular security or using a specific strategy in the current marketplace. Examples include:
Quick Take: Stock, ETF, and Mutual Fund Analysis – Pros and cons of buying or selling individual stocks, ETFs, and mutual funds. Each analysis comes complete with a Finny Score, which is not a recommendation to buy or sell – instead, it is a visual representation of the balance between the pros and cons.
Compare Stocks, ETFs, and Mutual Funds – Side-by-side view of two stocks, ETFs, or mutual funds of your choice, so that you can compare critical data like historical performance, expense ratios, valuation, profitability, and other financial details.
Alternatives and Comparables – Pulls together a list of stocks, ETFs, and/or mutual funds that are similar to the ones you are considering.
Top Stocks – A  roundup of the stocks that make it onto "best of" lists divided into popular categories like dividend stocks, bargain stocks, wealth creators, etc.
Top ETFs – A  collection of the ETFs that make it onto "best of" lists divided into popular categories, including developed and emerging markets equity, fixed income, and US equity. You can also sort by issuer, for example Schwab, BlackRock, Vanguard, and State Street.
Top Mutual Funds – A synopsis of the mutual funds that make it onto the "best of" lists dividend into popular categories like international equity, US equity, index funds, fixed income (taxable), and fixed income (tax-exempt).
US Sector Scanner – Some ETFs cover a broad swath of the market, while others focus on specific industry sectors, for example energy, finance, or technology. US Sector Scanner gives you the opportunity to compare the performance and returns of ETFs in the same sector, so you can choose the ETF that best meets your financial goals.
Country Scanner – If you are looking to take advantage of returns in international markets, the Country Scanner tool offers a new perspective. Compare performance and returns of relevant ETFs and ETNs to guide your decision on where to invest.
Large-Cap Stocks with "Unlimited" Upside – Analysts collect all available information to make their predictions about what a stock will do next. This tool puts those predictions in one place to make your life easier. Check out what industry experts are forecasting for strong companies with market caps of $10 billion or more and compare that with current stock prices to create a portfolio poised for growth.
Mid-Cap Stocks with "Unlimited" Upside – This tool looks at the current price of select mid-cap stocks – companies with market caps ranging from $2 billion to $10 billion – then offers you the most current information on analysts' expectations for growth in the coming year.
Small-Cap Stocks with "Unlimited" Upside – Large companies aren't the only ones that can generate value for shareholders. Many smaller companies are growing at a rapid rate. This report allows you to compare current stock prices for companies with a market cap of $300 million to $2 billion against analysts' predictions for growth over the next 12 months.
Low-Cost Mutual Funds – The amount you lose to commissions and fees can dramatically affect long-term profits. This tool offers a closer look at mutual fund opportunities that limit expenses. Compare performance against the total cost of funds from major industry players like Vanguard, Fidelity, and Schwab.
Low-Cost ETFs – Many investors prefer exchange-traded funds to mutual funds, because they realize savings on expenses. Maximize those savings with this comparison tool that compares popular ETFs from reputable money managers like Schwab, Vanguard, and Fidelity.
High-Yield Mutual Funds – Comparing and contrasting mutual funds is quite a project. Obviously, you want to invest in those most likely to deliver high yields, but with so many to choose from, how can you be sure you made the right decision? The High-Yield Mutual Funds tool takes the guesswork out of buying mutual funds shares by offering comparisons within market segments, as well as across industries. This tool focuses on mutual funds that have current net assets of $1 billion or more.
High-Yield ETFs – Many income investors rely on exchange-traded funds (ETFs), because they tend to have lower fees than mutual funds. However, finding the one most likely to deliver strong returns can be a chore. This tool takes care of the research for you, displaying ETFs with net assets over $1 billion that have a reputation for high yields.
Bargain Stocks – One of the most basic tenets of investing is to buy low and sell high. That's easier to do when you purchase shares that are priced below their value. In many cases, if you beat other investors to the stock, you will be able to sit back and watch the value of your shares rise as the rest of the market catches up. The Bargain Stocks tool uses standard valuation calculations like P/E ratios, price/book, price/sales, free cash flow, and PEG ratios to identify stocks that appear undervalued, which gives you a starting point for finding your next big winner.
Warren Buffett Stocks – You have likely heard of Warren Buffett, also known as the Oracle of Omaha, and you probably know he is a masterful investor. It often seems that anything Buffett touches turns to gold. Get a list of the stocks that meet Warren Buffett's stringent criteria, then build a portfolio that is right for you.
Cash Cow Stocks – When free cash flows grow year-over-year, investors get excited. This tool identifies companies that have a three-to-five year history of growth in free cash flows, with cash making up 10 percent or more of total assets.
Overperformer Stocks – Some companies, like some people, are overachievers. They have the skill, ambition, and drive for continuous growth. This tool offers a list of companies that have made success a habit, growing their revenue for 10 or more consecutive years and delivering positive earnings along the way.
Benjamin Graham Stocks – Also known as "the father of value investing", Benjamin Graham made his fortune without taking big risks. He operated on the theory that buying stocks for less than the net cash on their balance sheets was almost like getting the business free of charge. The Benjamin Graham Stocks tool gives you a chance to evaluate companies that meet Graham's criteria. This list includes companies with lots of net cash (cash with long-term debt subtracted) – specifically, those with net cash that makes up 50 percent or more of the market cap.
News News News – One of the things that turns new investors off is the need to spend hours on research for each trade. Truly educated decisions require review of financial records, analyst reports, and current industry and company news from a variety of publications. This tool brings all of the most critical news together in one place, from general market developments to the latest on individual organizations. It is designed to simplify the process of staying current with the companies already in your portfolio, as well as those that you are considering for a trade.
Dividend Stocks – Putting together a portfolio that pays out reliably can offer you a comfortable source of income. This tool pulls together stocks that have particularly high dividend yields, with no recent history of reducing their payouts. It is updated weekly to ensure that you have the most recent information when making decisions on when and what to buy.
Wealth Creator Stocks – It goes without saying that as an investor, your goal is to build your wealth. This tool is designed to help you choose opportunities that have potential for strong returns in coming months and years. The criteria for being included in this category include at least 20 percent return on equity (ROE) for five or more consecutive years, as well as a positive ROE for ten consecutive years.
Momentum Stocks – Some stocks are relatively steady, while others surprise analysts quarter after quarter. The Momentum Stocks tools picks out companies that have managed to exceed analyst forecasts for at least four consecutive quarters, while also showing rising estimates for earnings per share (EPS). For some investors, these may offer an opportunity to get on-board with a rising star.
Dividend ETF Strategies – Many investors go into the market with a goal of maximizing dividends. However, this isn't quite as straightforward as it seems on the surface. There are a number of techniques and strategies that are intended to ensure high dividends – which works best depends on who you ask. The Dividend ETF Strategies tool lets you decide for yourself. Compare performance between dividend-driven ETFs concentrating on various strategies to determine which is best for you. Examples of strategies adopted by dividend-focused ETFs include buying shares in companies that achieved the Dividend Aristocrat title, buying preferred shares in companies that pay out more to this group, or buying shares in companies that have demonstrated a commitment to consistent dividend increases.
Key Market Scanner – The issue with finding the right ETF or ETFs for your portfolio is that there are just so many. Picking out the one that offers maximum performance and minimum expense is a challenge. The Key Market Scanner is designed to assist with comparing ETFs in given equity and fixed income markets. That narrows down the scope of your search, which makes it easier to find the investments that work best in your portfolio.
Commodity Scanner – Less experienced investors often pass on opportunities for buying into commodities, because it seems awfully complicated. The Commodity Scanner takes the guesswork out of this asset class by breaking down a collection of commodity ETFs and ETNs by performance.
Bond Scanner – Stocks aren't always the best way to protect your assets, as they tend to be higher risk than some of alternative options. If you want to ensure a well-balanced and diverse portfolio, you might consider adding bonds to the mix. The Bond Scanner tool gives you a clear line of sight into opportunities for investing in bond ETFs. Compare and contract fixed-income ETF performance to determine which of these products will best meet your needs.
That's a long list of tools for a low monthly fee. When compared to other financial education and investment advice services, AskFinny offers more high-quality information at a lower price – truly a win/win. 
Keep in mind that no investment tool or resource can tell you what will happen next with a particular stock, fund, or ETF.
Automated tools, industry experts, and market analysts can only look at past performance, current financial state, and any available information about the future of the company, industry, and economy to make their guesses about where growth will occur.
AskFinny Review:
What Do People Say?
Overall, those who have subscribed to AskFinny's premium service give it high marks, particularly around the simple, intuitive user interface. Some comments include:
Love it! I just checked my retirement/401K funds, and it confirmed what I suspected… that I'm investing in funds that have below average performance. Yuck!
Intriguing. Love the simplicity of the user interface. The big guys should learn from you…
Great stuff! I especially like your charts, nice visualization!
While some users would like to see the service expand into international exchanges or provide detailed information on cryptocurrency, those who have used the tools available through AskFinny give high marks for accurate, balanced information, attractive visual presentation of data, and clear, user-friendly explanations of complex financial management concepts.
Advertisement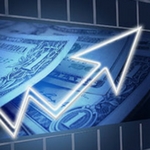 This "heartland" town 2,400 miles away from Silicon Valley will be the NEW playground for America's 1%-ers.

Learn more here.
AskFinny Review Summary
The bottom line is that AskFinny is worth every penny of its low subscription fee, no matter what your current financial situation looks like.
There are endless tips and tricks for getting your finances on track if you are struggling, as well as detailed, actionable advice on making the most of what you have.
You can rely on AskFinny resources for the information you need to successfully achieve your short-term and long-term financial goals.
Advertisement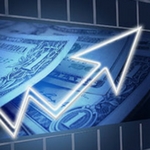 Mr. Market is fickle and emotional... After ten years of going up in a nearly unbroken line, he abruptly decided to reverse course...

And usher in a bear market that has crushed portfolios — But while most investors were going through the worst year since the Global Financial Crisis...

A small group of 3,700 people had the chance to collect instant "bonus payouts" courtesy of Mr. Market every week.

All thanks to a method most investors have no idea about… watch this demo showing how it works.