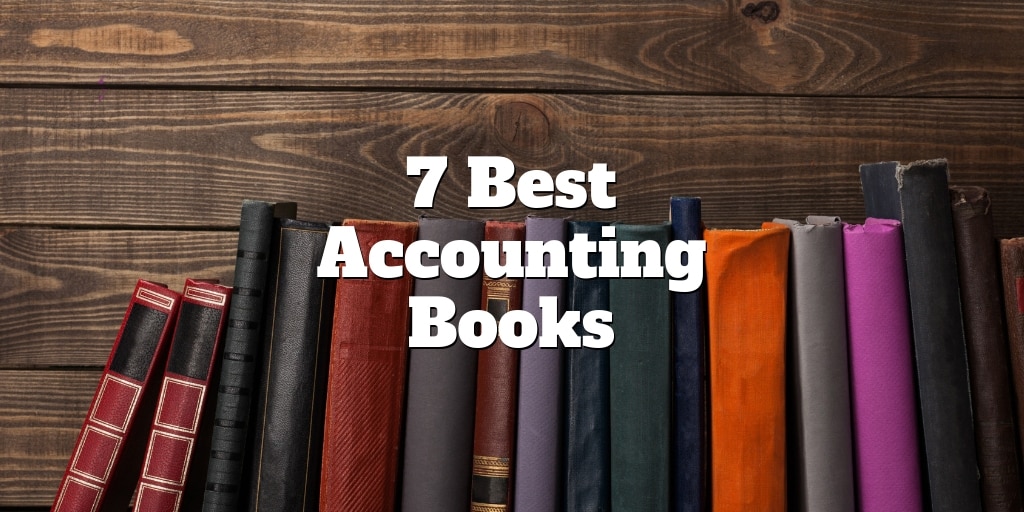 Whether you work as an accountant, you're studying to be one, or you simply have an interest in the subject, you'll want to know what the best accounting books are to accelerate your mastery of the subject.
To save you the headache of figuring out which ones come out on top, we've done the research for you.
#1 "Accounting Made Simple: Accounting Explained in 100 Pages or Less"
If you need a quick guide to accounting, "Accounting Made Simple: Accounting Explained in 100 Pages or Less" is an ideal choice.
Written by Mike Piper, CPA, this book explains accounting in layman's terms.
No technical jargon is used, which makes it ideal for a person who is new to the subject of accounting.
Piper assumes that you have no knowledge of the practice or principles of accounting, so he starts at the beginning.
This book covers topics such as the accounting equation and how to read and prepare financial statements.
It also provides an overview of calculating and interpreting several different types of financial ratios.
Is Accounting Made Simple Right For You?
This is a good book to choose if you want a basic overview of the principles and concepts of accounting.
If you are thinking of starting an in-home or a small business for yourself, it will prepare you to set up an income statement as well as to decide on topics, such as whether to select the cash method versus the accrual method of accounting.
It also offers helpful tips about amortizing expenses and calculating depreciation of equipment.
For e-commerce sellers on platforms like BigCommerce, you may find its sections about determining the cost of inventory helpful with setting your prices.
#2 "Barron's Accounting Handbook, Sixth Edition"
The sixth edition of "Barron's Accounting Handbook" features up-to-date information about the concepts, principles, and practices of accounting.
Written by Jae K. Shim, Ph.D.; Joel G. Siegel, Ph.D.; Nick Dauber, CPA; and Anique Qureshi, Ph.D. and CPA, this is an in-depth textbook that teaches many basic and advanced concepts of accounting.
The authors intend for this book to be used as a reference. It is ideal to have on hand if you are an accounting student, in business for yourself, or in practice as an accountant at a business.
Is Barron's Accounting Handbook Right For You?
This book is written for bookkeepers, CFOs, CPAs, entrepreneurs, controllers, accounting managers, and business managers.
If you are already familiar with technical accounting jargon, this is the book for you.
Business students who are still learning the jargon can refer to the extensive glossary too for definitions of the terminology.
"Barron's Accounting Handbook" starts with an overview of financial accounting.
It then explores basic topics such as financial reporting requirements and compliance, different accounting methods, and the United States generally accepted accounting principles (U.S. GAAP).
After the overview, each chapter focuses on a specific topic related to the practice of accounting.
Some of those chapters include federal taxation forms, cost management, and international financial reporting standards.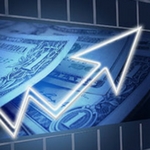 Mr. Market is fickle and emotional... After ten years of going up in a nearly unbroken line, he abruptly decided to reverse course...

And usher in a bear market that has crushed portfolios — But while most investors were going through the worst year since the Global Financial Crisis...

A small group of 3,700 people had the chance to collect instant "bonus payouts" courtesy of Mr. Market every week.

All thanks to a method most investors have no idea about… watch this demo showing how it works.
#3 "Financial Statements: A Step-by-Step Guide to Understanding and Creating Financial Reports"
Written by Thomas Ittelson, "Financial Statements: A Step-by-Step Guide to Understanding and Creating Financial Reports" offers a detailed look at accounting and financial reporting.
After reading this book's introductory chapters, you should have a better understanding of how to evaluate a company's overall financial health and history.
This book could also help you make smarter investments by showing you how to read the public filings of companies on the major stock exchanges.
Ittelson uses both everyday language and technical jargon so that you will be able to effectively communicate with the accountants in your organization.
Technical terms are clearly defined as they are introduced.
Each chapter of "Financial Statements: A Step-by-Step Guide to Understanding and Creating Financial Reports" uses straightforward examples of the topic at hand.
You can follow along with Ittelson as he explains a financial transaction in a step-by-step process.
Each step is clearly explained, so there are no mysteries about how an answer or a final number is calculated.
Is Financial Statements Right For You?
If you are a visual learner, this is an ideal book for you.
Concepts and principles are explained using plenty of graphs, charts, and flow sheets. This makes it easier for you to follow a transaction from the start to the finish.
Whether you are an accountant or you need to manage accountants, you'll find in-depth coverage of financial reporting topics.
The book is designed to help managers to understand:
Income statements
Balance sheets
Cash-flow statements
>> Related: What Is The Best Financial Calculator?
---
➤ Free Guide: 5 Ways To Automate Your Retirement
---
#4 "Warren Buffett Accounting Book: Reading Financial Statements for Value Investing"
"Warren Buffett Accounting Book: Reading Financial Statements for Value Investing" prepares you to make sound investments and to gain a better understanding of any company's finances.
It is the second volume of Warren Buffett's accounting manual.
In this book, you learn two methods of how to calculate the intrinsic value of a company.
You may want to be able to do this in order to assess whether a company is priced at bargain basement prices or overvalued.
>> Related: How To Invest For Cash Flow
The book also explains discount rates and how they work in relation to public stock offerings.
The third section of this book teaches you how to read an income statement, a cash-flow sheet, and a balance sheet. This information can also help you with investments selection.
The fourth and final section examines the ratios that are used for calculating the value and the worth of a business.
Is Warren Buffett Accounting Book Right For You?
If you are a beginner in accounting or you are preparing to make your first investments in public stocks, this is the book for you.
It eases you into the essential principles and concepts that you need to know in order to make sound decisions.
"Warren Buffett Accounting Book: Reading Financial Statements for Value Investing" builds off the first book in the series, but you can start with this one and reap its benefits.
One of the best characteristics of this book is the examples. They are easy to follow, and each transaction is broken down in a step-by-step manner.
Another top quality of this book is that it provides you with access to online forums.
In the forums, you can even converse with others and have accounting experts answer your questions.
Even if you are an experienced accountant, this book is helpful to have on hand as a reference and as a source for quick summaries of different principles.
#5 "Accounting All-in-One For Dummies, with Online Practice, Second Edition"
The "Dummies" books are known for offering a general overview of a subject and assuming that you have no prior knowledge of anything related to the topic. "Accounting All-in-One For Dummies" is no exception to this rule.
Written by Kenneth W. Boyd, this book features an overview of multiple accounting topics.
The introduction explains some basic concepts and jargon that will be used throughout the text.
It also has a glossary and a bibliography for more information that you can use at a later time.
Is Accounting All-in-One For Dummies Right For You?
"Accounting All-in-One For Dummies" is an ideal book if you are considering going to accounting school, are starting your own business, or are preparing to make initial investments in the stock market.
Some of the topics in "Accounting All-in-One For Dummies" include understanding financial statements, making smart business decisions, recognizing and reporting accounting fraud, handling cash, and making wise purchasing decisions.
At the end of each chapter, there is a URL for an online quiz. The quiz provides you with questions. If you miss an answer, it explains what the correct answer is and why.
This book is like nine books put into one, and it provides an overview of nine different subjects related to the practice of accounting.
When you are looking for an overview, it is a good reference to have on hand.
If you need more in-depth information, you will need to get an additional book on that particular subject of interest.
>> Cashflow Quadrant Book Review
Advertisement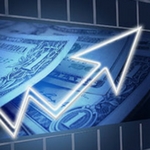 Do you know how to read the candlesticks on your chart? If not don't worry. Chris Pulver created an ebook, Candlestick Cheat Sheet, that can teach you, in layman terms, the 10 most powerful candlestick patterns. It's a great start for those that are new to Forex and may want to trade on the conservative side when starting out.

Click here to download your copy now
#6 "Accounting for Non-Accountants: The Fast and Easy Way to Learn the Basics"
"Accounting for Non-Accountants: The Fast and Easy Way to Learn the Basics" by Wayne A. Label, CPA, MBA, Ph.D. is written for anyone who wants to know more about the practice of accounting.
You will find straightforward and simple explanations for each concept explained in everyday terms so that you can understand them.
The author places the jargon at the end of the non-technical explanation.
This book explains accounting concepts such as preparing and using financial statements, controlling cash flow, managing budgets, using accounting ratios, and handling audits conducted by the Internal Revenue Service or state taxation auditors.
Is Accounting For Non-Accountants Right For You?
"Accounting for Non-Accountants: The Fast and Easy Way to Learn the Basics" is geared toward anyone who plans to start a small business or become an entrepreneur.
This is also the book to get if you need a quick review of accounting practices,
You can refer to the chapter that includes the information you need to have refreshed.
When you are preparing a business plan or considering working for yourself as an entrepreneur, this book will help you make sound financial decisions.
>> 7 Best Personal Finance Books
#7 "Schaum's Outline of Principles of Accounting I, Fifth Edition"
"Schaum's Outline of Principles of Accounting I" helps you put your knowledge of accounting principles to work.
The introduction of the book explains the basic concepts of accounting. Each chapter covers an area of accounting that will help you as an accountant, a business owner, or a manager.
The content includes basics such as debits, credits, and ledgers.
This book includes hundreds of practice problems. It shows you an example calculation, and then you are given information to figure out a similar problem on your own.
Is Schaum's Outline of Accounting Principles Right For You?
This book is a wise choice if you plan to hire employees or grow your company.
For the management of your business, the book explores scrap value, depreciation, and fixed-asset valuation.
It then delves into more complicated areas that include measuring inventory, calculating net realizable value, recovering of bad debts, and computing interest.
Advertisement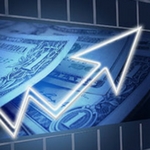 As you've no doubt seen on the news, our economy is facing uncertain times ahead. Inflation continues to skyrocket, the Fed has been failing us left and right, and the government is in shambles. As it stands, your money is not safe. But there is hope, the Inflation Survival Plan will tell you everything on how to not only survive, but actually thrive through this harsh economic change.

So don't wait until it's too late, act now and secure your future TODAY!