Buying a home is a huge financial step. For some, it feels like a rite of passage, marking the transition from young adulthood to a more settled and established lifestyle. For others, it's an important way to grow wealth. After all, building equity is more financially satisfying than paying rent.
However, many would-be real estate investors find that a single family property isn't practical or possible. Sometimes, financial challenges put such a property out of reach, and other times, there simply aren't such homes available in the neighborhood of choice.
It's also worth noting that the responsibilities of caring for a single family home aren't right for everyone, whether it's a primary residence or a rental property. Under any of those circumstances, it's time to weigh the pros and cons of investing in condos.
Is Investing in Condos
a Good Idea?
Whether you are planning to live in the property or rent it out, there are significant advantages to investing in condos over traditional single-family homes. By definition, you are purchasing a unit within a larger building.
Condos are available in all sorts of structures, from small two or three family houses to high rises with dozens – even hundreds – of apartments.
Another way to own a small portion of an apartment building with hundreds of units is to invest passively via an online real estate platform, such as Fundrise.
FUNDRISE SPOTLIGHT

InvestorMint Rating

4.5 out of 5 stars

Minimum Investment: $500
Returns: 11.44% (net of fees)

via Fundrise secure site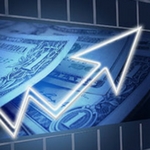 During and after the Great Financial Crisis of 2008, 485 U.S. banks went under. Here at Weiss Ratings, we warned about 484 — an accuracy rate of 99.8%. Now, we have a new warning. But this time, it's not just about a few hundred banks … it's about nearly every single bank in America …

Get all the details here
Because you own a single unit within a larger building, you don't have to worry about most of the maintenance and repairs required to keep the place sound.
Security, landscaping, building-wide water, electricity, and so forth are all managed by the condo association or property manager.
Your responsibility begins and ends within the walls of your unit.
Is A Condo Right For You?
That's good news for those who lack the time necessary to deal with the chores that take over entire weekends when you own a single family home. No more shoveling snow, raking leaves, or mowing the lawn.
However, keep in mind that you will pay for this convenience. Condos come with monthly dues or fees, which are placed in a fund for maintenance and repairs. For some, these fees, when added to monthly mortgage payments, are more costly than purchasing a single-family home.
With that said, delegating maintenance and repairs only works if the building has effective management. In far too many cases, repair and maintenance accounts are woefully underfunded, which means issues are neglected or owners must pay special assessments when repairs come up.
The convenience of condo living may be of interest to couples and families, but condos are most popular among singles, couples just starting out, older people who are downsizing, those who are away from home frequently.
These groups don't need the sort of space that kids require, and they appreciate the convenience of delegating repairs and maintenance to others. If you are planning to rent the condo, these sorts of people will be your target audience.
>> What Are Qualified Opportunity Zones?
Advertisement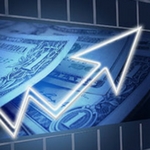 As you've no doubt seen on the news, our economy is facing uncertain times ahead. Inflation continues to skyrocket, the Fed has been failing us left and right, and the government is in shambles. As it stands, your money is not safe. But there is hope, the Inflation Survival Plan will tell you everything on how to not only survive, but actually thrive through this harsh economic change.

So don't wait until it's too late, act now and secure your future TODAY!
Do Condos Appreciate in Value?
Whether you plan to live in the condo or rely on it for rental income, appreciation in the value of the property is an important consideration when deciding to invest.
Historically, condos have not appreciated in value as quickly as detached single-family homes, but they certainly haven't been stagnant.
Research from the real estate site Zillow demonstrates that the average appreciation of condos over the past ten years totalled approximately 42 percent. That's a solid return on investment for those who bought condos in 2010.
---
➤ Free Guide: 5 Ways To Automate Your Retirement
---
Is a Condo a Bad Investment?
Buying a condo is like any investment, real estate or otherwise. Building value and generating profit has more to do with the quality of the specific condo you purchase – not the category of real estate you choose.
Condos in undesirable locations, poorly maintained buildings, excessive fees and assessments, and poor management will inevitably turn into bad investments.
Condos that are located in popular neighborhoods, close to amenities, in attractive, well-maintained, and well-managed  buildings may generate a profit. 
When and how much depends on the same factors that impact real estate across the board, including interest rates, demand, the local economy, and conditions in the larger economy.
>> What Is Turnkey Real Estate Investing?
Can You Make Money
Renting Condos?
The short answer is that you can make money renting condos. Because they tend to be less expensive, you can own more properties for the same initial cash outlay, which drives up profit potential.
However, condos come with a long list of complications that don't necessarily apply to detached single and multi-family buildings. In particular, you are subject to condo association rules, and you are not necessarily in control of whether and how much money is spent on building expenses.
When you choose a popular location, and the specific unit is in a building that meets high standards for financial management, you can realize significant profits from rental payments, in addition to the unit's appreciation over time.
>> How To Be A Real Estate Investor
Advertisement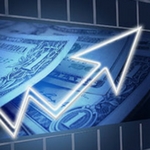 If you've struggled with trading techniques in the past and watched your mistakes affect your bottom line, you're not alone-but you can change that starting now!

I'm trading expert Thomas Wood and my e-guide, "Naked Trading Mastery" could give you the edge you need to make earning consistently easier than ever!

Get your free copy here!
How To Make Money
Renting Condos
If your goal is to make money renting condos, the most critical work occurs long before your first tenant moves in. The research you do before you buy can mean the difference between monthly profits or on-going losses.
First, consider why potential tenants choose apartment living. Some want short-term rentals in vacation spots as an alternative to hotels. Others want an urban lifestyle. Their goal is to live in the middle of the action, close to shopping, dining, entertainment, and work. Certainly, these aren't the only reasons someone might rent your condo, but these two types of rental properties tend to be the most lucrative.
If you plan to cater to the vacation crowd, explore properties within a reasonable distance to main attractions. Obviously, the closer you get to beaches, theme parks, ski facilities, and golf courses, the better, but you can still command impressive rental income when a short drive is required.
If your goal is to invest in condos that offer an urban lifestyle, focus on access to public transportation, as well as distance to business centers, grocery stores, pharmacies, and other critical services. 
Your condo will become a hot commodity if these are in walking distance. It's also worth watching development plans in your target area. When large companies build new office parks to centralize operations, it's a smart bet that any housing in the area will increase in value.
Another possibility is to invest in an online real estate crowdfunding platform such as RealtyShares.
REALTYSHARES SPOTLIGHT

InvestorMint Rating

4 out of 5 stars

Minimum Investment: $5,000
Investment Length: 6 months to 10 years
Fees: 1-2%

via RealtyShares secure site
Advertisement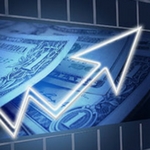 Official tax return reveals how one trader nabbed annual gains of 228%, 309% and 339%. His tax return was released online, exposing this simple trading technique used to pocket nearly half a million in profits.

Click here to see the official tax return before it is deleted...
Research The Unit,
Building & Management
Once you have a list of potential properties in the appropriate area, do a deep dive into the unit, the building, and the building's management. This is far more extensive than the sort of inspections you do for a single-family home.
In this case, you are examining the costs associated with bringing the unit up to your standards, the potential need for repairs within the unit, and the condition of the larger building – in particular, whether you might be tapped for special assessments to make large repairs.
Finally, take a close look at the condo association agreement, and speak with members of management to ensure you clearly understand your rights and responsibilities.
Among other things, many agreements don't permit you to rent your condo out, which is a deal-breaker.
Other rules and regulations of concern may relate to whether and how pets, shared spaces, visitors, parking, and amenities are handled.
>> Is Roofstock Right For You?
Pay Close Attention To HOA Fees
Gain a clear understanding of the condo association fees, and make sure you know what the fees are for.
At minimum, by paying the fees, you should be covered for exterior and common space maintenance, security, building utilities like water, sewer, and trash, homeowner's insurance for the exterior and common areas, and a reserve fund that can be tapped for the sorts of expenses that come up from time to time – roofing repairs, replacing water heaters, and similar.
Inquire about the history of condo fees in this building.
Do they tend to go up regularly, or have they remained level for some time? 
Are there plans to increase these fees in the near future? 
Have there been any recent special assessments? 
Are any assessments planned for coming projects? 
Is the current reserve fund robust, or will any unexpected expenses require a special assessment? 
All of this information should be contained in standard financial records – if you can't get the details, this might not be the right investment property for you.
Find Out If Legal Risks Exist
Ask the condo association management about pending litigation, and look at whether the building has a comprehensive liability policy.
While an occasional legal dispute may come up in any building, large legal expenses will impact your monthly fees, and a history of legal claims typically indicates issues within the building's management – and perhaps the larger community.
Finally, ask whether association meeting minutes are available to you. If so, you can get a clear picture of the types of issues that come up within the building, the sort of requests brought before the board, and whether those requests are approved or denied.
If you aren't given access to meeting minutes, consider whether that lack of transparency is a cause for concern.
If you get to this point and all signs look promising, it might be time to buy. It goes without saying that you should negotiate for the best possible price and get the best possible rate on your financing to maximize your returns.
When the deal closes, make the sort of repairs and updates that will ensure your property appeals to potential tenants.
You can then attract applicants through do-it-yourself methods such as online advertising in appropriate forums, or hire a management company to select and screen tenants.
>> Best Real Estate Investing Websites
Pros and Cons of
Investing in Condos
There are plenty of pros when it comes to investing in condos – less maintenance, fewer repairs, and lower purchase price, in particular  – but there are certainly some cons, as well.
From a lifestyle perspective, residents must be comfortable with apartment-style living. Typically, condos share walls, ceilings, and/or floors with neighbors, which means less privacy and a greater chance of living with the sounds of other people going about their business. That can be a problem for those who are easily frustrated by others' music, guests, and similar.
You must also consider all the complications that come with sharing management decisions.
There is typically a condo board or association that handles the finances, arranges for repairs and maintenance, and so forth.
When these boards and associations are well-run by strong, organized members, you have nothing to worry about. Unfortunately, that's not always the case.
Condo associations and boards are not immune to differences of opinion, personality conflicts, and other standard issues that come up in work groups. If the board is dysfunctional, you may find yourself spending an excessive amount of time managing conflict and advocating for important repairs, maintenance, and improvements within the group.
As with any investment, you must carefully assess the pros and cons of investing in condos before making a financial commitment.
The right purchase in the right location at the right time can generate significant returns, but an error in when, where, and how much you pay for a condo can lead to losses.
>> How Real Estate Market Cycles Work
Advertisement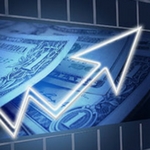 Discover the top 3 hidden AI stocks that could hand you profits of 874% of more!

ChatGPT is the fastest growing app EVER – hitting 100 million users!

Jeff Bezos… Bill Gates… and Elon Musk are betting billions on this "game changing" technology. And you can get in on the ground floor.

Click here to download it for free – with no strings attached.