Larry the Cable Guy is an extremely popular comedian with a career on radio, stage, television, and movies. He's best recognized for his fake southern accent and catchphrase "Get-R-Done!" His blue-collar approach to comedy has made him a multimillionaire with fans all over the world.
Who Is Larry The Cable Guy?
Larry the Cable Guy is an American comedian born on February 17, 1963, as Daniel Lawrence Whitney. He grew up on a pig farm in Pawnee City, Nebraska, before moving to West Palm Beach, Florida as a teenager.
After graduating from high school, Whitney enrolled at the Baptist University of America. He transferred to the University of Nebraska-Lincoln, where he studied drama. He left college during his junior year to start his comedy career.
Whitney found early success on the syndicated radio show, The Ron and Ron Show. He also made appearances on radio programs, including The Bob and Tom Show, The Todd and Tyler Show, and The Johnny Dare Morning Show. He traveled extensively throughout the South and New England to appear as a guest on these and other radio shows.
Whitney began stand-up comedy under his real name. Over time, he started using a Southern accent in his act. The accent is not how he speaks in daily life, and he often slips into his typical speaking style during performances.
His Larry the Cable Guy character emerged from these sets that simultaneously poked fun at and enthused Southern audiences. Eventually, the character took over the entire act and he began touring under the name Larry the Cable Guy.
During his career, Larry the Cable Guy has produced comedy albums, toured the world, appeared on television shows, and performed the voices of characters from Disney's Cars movie franchise.
He lives in Sanford, Nebraska with his wife and two children.
How Did Larry The Cable Guy Get Famous?
Larry the Cable Guy became popular by touring relentlessly. He became truly famous, though, when he joined the Blue Collar Comedy Tour in 2000. The Blue Collar Comedy Tour featured much more established comedians Jeff Foxworthy (famous for his "you might be a redneck if…" jokes) and Ron White, a stand-up comedian and best-selling author.
By this point in his career, Larry the Cable Guy had become popular for his catchphrase "Git-R-Done!"
Larry the Cable Guy did not join the touring group until it had complete 26 performances with Craig Hawksley. He came on as Hawksley's replacement.
The Blue Collar Comedy Tour group toured from 2000 to 2006.
Three movies also came from the tour:
Blue Collar Comedy Tour: The Movie (2003)
Blue Collar Comedy Tour Rides Again (2004)
Blue Collar Comedy Tour: One for the Road (2006)
Blue Collar Comedy Tour also spawned a Sirius Satellite Radio show called Blue Collar Radio. The program featured a variety of comedians who brought a working-class perspective to their humor. Today, the show is known as Jeff and Larry's Comedy Roundup, which airs on Sirius XM 97.
In 2011, Larry the Cable Guy and Foxworthy started the 'Them Idiots Whirled Tour.' They do not use the Blue Collar name because Ron Whitehead is not part of the production. They have toured as Them Idiots Whirled Tour several times and released a recording of a show performed at the Consol Energy Center in Pittsburgh.
Larry the Cable Guy still tours, but much of his income comes from television and movie appearances. He has released three movies playing his famed character:
Larry the Cable Guy: Health Inspector
Delta Farce
Witless Protection
He had a television show called Only in America With Larry the Cable Guy that aired on the History channel from 2011 to 2013.
One of his most popular creations is the Cars character Matter, which he voices. The name "Mater" is based on him being a "Tow Mater," a stereotypical Southern pronunciation of "tomato." He has voiced Mater, a dimwitted but good-hearted tow truck, in:
Cars (2006)
Cars 2 (2011)
Cars 3 (2017)
Mater and the Ghostlight (2006, short)
Cars Toons: Mater's Tall Tales (2008 to 2012, television series)
Producers have talked about making another sequel for the Cars franchise, but nothing has been announced as of 2021.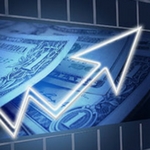 As you've no doubt seen on the news, our economy is facing uncertain times ahead. Inflation continues to skyrocket, the Fed has been failing us left and right, and the government is in shambles. As it stands, your money is not safe. But there is hope, the Inflation Survival Plan will tell you everything on how to not only survive, but actually thrive through this harsh economic change.

So don't wait until it's too late, act now and secure your future TODAY!
Larry The Cable Guy Radio Shows
Before finding success as a stand-up comedian, Larry grew his career by traversing the US and appearing on radio shows.
As his popularity grew, so did the demand for his material. At the height of his radio career, he was working with radio stations from Orlando, Florida to Manchester, New Hampshire.
Most of Larry's early work falls into the "observational humor" category, although he would also tell stories about his family. It's unclear how many of the stories were true, though, as he often mixes fact with fiction. For example, he has claimed that he was born at a Foghat concert in the back of an El Camino.
---
➤ Free Guide: 5 Ways To Automate Your Retirement
---
How Much Does Larry the Cable Guy Make a Year?
Larry the Cable Guy has had a diverse career that has taken him in several directions. The amount that he earns per year depends on several facts, such as whether he goes on tour and whether he performs in a blockbuster movie.
Many people who follow Larry's career believe that he has made as much as $70 million in one year by touring and appearing in movies. Typically, however, he does not earn that much. His average annual salary is probably much closer to $10 million. Some fans believe that his annual earnings come to $20 million during most years.
Unfortunately, it's impossible to know how much Larry the Cable Guy earns per year. With the royalties from movies, comedy specials, and comedy albums, he certainly makes several million dollars per year.
Larry the Cable Guy Awards
Larry has been nominated for several awards. Not all of the awards, however, highlight his comedic talents.
In 2006, he was nominated for a Grammy Award for Best Comedy Album for The Right to Bare Arms. In 2007, he received another Grammy nomination for the album Blue Collar Comedy Tour: One for the Road.
In 2007, he won an award for Outstanding Performance by an Animated Character in an Animated Motion Picture from the Visual Effects Society. The performance, of course, was for providing the voice of Mater in Cars.
Larry's other nominations have dubious merit. He has been nominated for five Razzie Awards:
2007 Worst Actor Razzie Award for Larry the Cable Guy: Health Inspector
2009 Worst Actor Razzie Award for Witless Protection
2009 Worst Screen Couple Razzie Award, which he shares with Jenny McCarthy, for Witless Protection
2014 Worst Supporting Actor Razzie Award for A Madea Christmas
2014 Worst Screen Combo Razzie Award, which he shares with Tyler Perry, for A Madea Christmas
In case you're unfamiliar, a "Razzie" is the short term for a Golden Raspberry Award. Each year, the Golden Raspberry Awards honor those who gave the worst performances. The award has been given out since 1981. Winners receive a statuette of a raspberry spray-painted gold and glued to a damaged Super 8mm film reel.
Winning a Razzie isn't the worst thing that could happen to a performer. After all, Sylvester Stallone has won more than anyone. He has ten. Madonna has nine Razzie awards. (Who wouldn't want to be in the company of Stallone and Madonna?) During some years, Razzie winners also receive Oscar Awards, although usually for different movies. For example, Sandra Bullock won an Oscar for The Blind Side and a Razzie for All About Steve in 2010.
Maybe Larry will eventually win his raspberry as long as he remains committed to blue-collar humor that the Hollywood establishment considers low-brow. It's easy to imagine him taking pride in the award.
Advertisement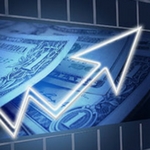 The next 10 minutes could change your life. We've recorded a special sit-down interview with a reclusive millionaire who details how he's closed out winning trade after winning trade throughout the volatility of 2022. In fact, he hasn't closed a single losing trade since 2016. Sounds impossible? It's not - and he'll prove it to you.

Click to see this exclusive sit-down interview
Larry the Cable Guy Wife and Kids
Larry and his family live on a 180-acre farm outside of Lincoln, Nebraska. He married his wife, Cara, in July 2005. Larry and Cara have two children, and they live a life largely outside of the limelight.
His son, Wyatt, did attract media attention when he was diagnosed with dysplasia as an infant. He received treatment for the disorder at the Arnold Palmer Hospital for Children in Orlando, Florida. Larry publicly donated $5 million to the hospital to raise awareness of the condition. The hospital used the donation to develop its International Hip Dysplasia Institute.
Larry has been generous with his money in other ways, too. He appeared on episodes of Family Feud and Are You Smarter Than a Fifth Grader? All of the money earned from those appearances went to the Arnold Palmer Hospital for Children, allowing it to open a new wing appropriately named the Wyatt Whitney Wing. Funny enough, very few of Larry's fans would recognize that the hospital wing is named after him.
Larry the Cable Guy Net Worth Summary
Given all of his success, what is Larry the Cable Guy's net worth? That's a difficult question to answer unless you have ties to the IRS. Most people believe that he's worth between $70 and $100 million. These numbers, however, may not include the value of properties that he owns. In addition to the large farm outside of Lincoln, his family has a $3.6 million home in Scottsdale, Arizona. They previously owned a home in Sanford, Florida, but it seems that they may have sold the property.
Larry has put a lot of hard work into building his reputation as a comedian and performer. Although he has gotten pigeonholed as "Larry the Cable Guy," a character he rarely performs these days, he has also managed to expand his career into other roles. He might have to hide behind an animated tow truck to get the job, but he still manages to Git-R-Done!
Advertisement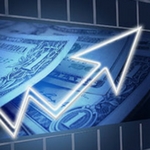 We could be facing one of the harshest economic challenges ever experienced thanks to an incompetent government and severe global unrest. If you aren't proactive, you could see yourself and your family become another financial casualty. But, the Inflation Survival Plan has you covered. Learn insider tips and tricks, IRS loopholes and more that will help your finances soar.

Take 15 Seconds to get the FREE Inflation Survival Plan and ensure your family's financial security.