Ron White Net Worth: Ronald Dee White – better known as Ron White or by his nickname Tater Salad – is an American comedian, actor and author who was born in Fitch, Texas, in 1956.
He joined the United States Navy at 17 and even lived in Mexico for a spell before returning to the U.S. to pursue stand-up comedy.
White is best known as an original member of the Blue Collar Comedy Tour alongside Jeff Foxworthy, Bill Engvall and Larry the Cable Guy.
The original Blue Collar Comedy Tour spanned and sold out over 90 cities, took in more than $15 million and was spun into movies and more.
He has guest-starred on TV shows such as "Reno 911!" and appeared in movies like "Horrible Bosses." He has also released several comedy CDs and DVDs.
All this begs the question: How has Ron White's net worth ballooned to an estimated $40 million?
Ron White Hour-Long Specials
Ron White has created four hour-long specials from his stand-up act that are available on video as well as DVD and Blu-ray. Beyond the Blue Collar Comedy Tour, each of these specials has played an integral role in his financial success.
"Ron White: A Little Unprofessional"
"Ron White: A Little Unprofessional" is a 2012 stand-up comedy set that was filmed at the Paramount Theater in Austin, Texas. It was released in 2013 and features more than an hour of content.
As a comedian, White is defined by his particular brand of storytelling, and it takes center stage here.
Some may call it crude and a little rude, but it's also incredibly funny, and a number of critics called it his most self-aware work to date.
Ronald Dee White was blue-collar, but modern Ron White, not so much. There's a certain maturity here that reflects that evolution of not just Ron White the character but also Ron White the person.
"Ron White: Behavioral Problems"
Maybe White can't fix stupid, but he certainly can deliver laugh after laugh for more than an hour.
The "Ron White: Behavioral Problems" comedy show, which is a live, extended and uncensored cut of his 2009 Comedy Central special, includes a great deal of new content but also treads some beloved ground, including his "They Call Me Tater Salad" bit.
Topics range from the delight of using a bidet and the funding of the U.S. war in Iraq to the unexpected fallout from excessive drinking.
This set is White unbridled and perhaps at his raunchiest. His inability to fix his behavioral problems is a win for the audience.
"Ron White: You Can't Fix Stupid"
Critics have compared Ron White's storytelling to the likes of the legendary Richard Pryor, and that storytelling is what's on display here with "Ron White: You Can't Fix Stupid," which was released in 2006.
As an album, it reached No. 1 on the Billboard Top Comedy Albums chart and cemented him as a legend beyond the Blue Collar Comedy Tour.
The set was filmed at the Majestic Theatre in Dallas while White was on his "Drunk in Public" tour across the U.S.
Hot on the heels of the Blue Collar Comedy Tour, the tour was ranked among the Top 50 comedy tours of all time by Pollster Magazine.
The video delivers more than 40 minutes of all-new content from White and covers everything from his wife to Michael Jackson.
"Ron White: They Call Me Tater Salad"
"Ron White: They Call Me Tater Salad" was filmed at the State Theatre in Kalamazoo, Michigan, in 2003, and released on video in 2004.
An interesting side note is that "Larry the Cable Guy: Git-R-Done" was filmed there that same night, and the audience in attendance got to see both legendary comedy sets back to back.
The name of this set comes from a track on "Drunk in Public," which was White's first album. The Texan comedian is razor-sharp here and never loses momentum.
He offers a lot of new content but also mixes in great content from older sets such as "Tater Salad: AKA Busted in Des Moines" and "Truckstop Comedy," which helped launch his Blue Collar Comedy Tour fame.
Ron White TV Appearances
Beyond his comedy specials, Ron White has a number of television appearances that have increased his exposure and really added to his success.
"Ron White: If You Quit Listening, I'll Shut Up"
"If You Quit Listening, I'll Shut Up" is a Netflix comedy special that first aired in October, 2018.
It features 61-year-old Ron "Tater Salad" White in a set that lasts more than an hour. It was filmed live at the Paramount Theater in Austin and delivers even when White pronounces to the crowd that he's a "raging alcoholic."
The set may be all over the place, but it's never without purpose.
Topics cover Chris Hemsworth, deep thoughts on DUI checkpoints, Canadian geese that are "radical terrorists" and his growing admiration for gay men–because they don't have to deal with marrying women.
Thought White would get less irreverent with age? Think again!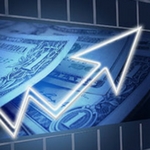 The early bird gets the worm and the options trader who waits until 9:30EST can win big! Hi, I'm Dave Aquino and if you're new to options trading, my e-book "How To Master the Retirement Trade" will show you exactly how to take advantage of this early morning, profitable, but often overlooked window of trading time.

Download your copy today and let's get started!
Other Television Appearances
Ron White appeared as an actor on TV long before he was himself a major act.
In the 1980s, he appeared on "Alfred Hitchcock Presents," and in the 1990s, he made appearances on "Diagnosis: Murder," "Forever Knight" and "Sybil."
Post-Blue Collar Comedy Tour, he appeared in 2003 in "Senor White," a television comedy directed by Betty Thomas.
In 2006, the comedian voiced an animated version of himself for "The Ron White Animated Show," a comedy special in which he starred alongside Cameron Goodman, who played the role of his daughter.
White has been a guest on iconic talk shows like the "Late Show with David Letterman" in 2002 and "The Tonight Show" with Jay Leno in 2006.
He has also appeared on "Celebrity Motor Homes" and even served in 2008 as a celebrity judge on "The Gong Show with Dave Attell," which was a reimagining of Chuck Barris' iconic TV talent contest.
"Blue Collar TV" ran from 2005 to 2006. And he appeared on "Stan Lee's Superhumans" in 2010.
In 2016, he was a regular on "Roadies," a comedy-drama series developed for Showtime by Cameron Crowe.
Other notable appearances include "Reno 911!," "Kath and Kim," "Sex and the City 2," "Copper," "The Line" and "Total Recall 2070."
---
➤ Free Guide: 5 Ways To Automate Your Retirement
---
Ron White Awards and Other Recognitions
Maybe the recognition that best represents White's comedic persona of Tater Salad was having April 27 designated as "Ron White Day" by Texas legislative officials in 2009.
Perhaps the honor that best represents him as a person was receiving the "Patriot Award" in 2009 from the Armed Forces Foundation for raising money and performing other work on behalf of America's wounded soldiers.
He was recognized for his Hurricane Katrina relief efforts as well.
On the entertainment side, he was nominated in 2007 for two Grammy awards in the Best Comedy Album category.
The nominations were for "You Can't Fix Stupid" and "Blue Collar Comedy Tour: One for the Road."
In 2013, he was again nominated in that same category for his album "A Little Unprofessional."
He's also recognized as a New York Times best-selling writer for his book "I Had the Right to Remain Silent…But I Didn't Have the Ability."
In addition, all of his DVDs are certified platinum.
Ron White Podcast
While Tater Salad doesn't host his own internet-based show, he has appeared on a number of high-profile podcasts.
The most notable of those appearances is on an episode of the "Joe Rogan Experience." The full-length version of the video on YouTube is more than three hours and, as of this writing, has been viewed more than 1.8 million times.
Over three hours, the fellow comedians–and real-life friends via The Comedy Store–Ron White and Joe Rogan discuss a broad range of topics.
These include White's creative process, the pros and cons of the fame that came with Blue Collar Comedy Tour, his Netflix special and much more.
Advertisement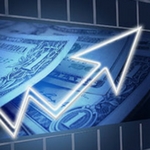 Finally released to the public, trading guru Dave Aquino's guide, "The Options Trading Accelerator Method", reveals how Wall Street's big lie has stopped traders with small accounts from reaching their full potential and how his student favorite trading method could change that!

Click here to keep reading…
Ron White Wife and Personal Life
Ron White has been married three times, and all three marriages have ended in divorce.
The first marriage was to Lori Brice. They married in 1981, had one child, a son Marshall, and divorced in 1993. That 12-year marriage would be his longest to date.
His second marriage was to Barbara Dobbs, and it lasted from 2004 to 2008.
White's third marriage was to Margo Rey from 2013 to 2017. This is perhaps the most high-profile marriage of White's due to the tabloid exposure.
After Rey sought nearly $82,000 per month in spousal support, lawyers representing White sought to prove that the pair were not legally married or common-law married.
This legal matter is still ongoing as of this writing, and there has been no resolution as of yet.
Arrest for Marijuana Possession
Despite all of his jokes about driving while intoxicated, Ron White had a clean criminal record until 2008.
Police in Vero Beach, Florida, received an anonymous tip that White had drugs aboard his private plane. They searched and found nearly a gram of marijuana as well as paraphernalia.
White would later blame the arrest on a former employee and refer to the 7/8 gram as him being "out of marijuana."
Ron White has created a unique brand of comedy by using his real life as the foundation for his humor.
Despite his success, it wasn't an easy road–he was in his 40s when the real riches came.
In retrospect, though, it is perhaps no great surprise that he's worth at least $40 million and perhaps a lot more.
Can You Build A Ron White Net Worth Fortune?
Building a net worth of tens of millions of dollars like Ron White may not be possible for most people but building wealth intelligently and at low-cost is an option to most anyone these days.
From real estate crowdfunding sites to top robo-advisors and even peer-to-peer lending platforms like Prosper, the opportunities to have your cash earn money for you are almost endless.
And unlike Blue Collar Comedy comedians like Jeff Foxworthy, Larry the Cable Guy and Ron White, you don't have to travel the country performing at hundreds of gigs each year to grow your nest-egg.
Follow news on the Ron White Twitter account and updates on his Ron White Instagram account.
Advertisement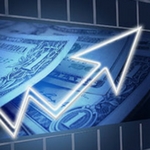 Biden's disturbing new government program may be worse than Obama's. You are at risk for having your bank account frozen. A former bank regulator is blowing the whistle on Biden's frightening plan to take over your money.

Discover the immediate steps you need to take now.