In 1996, the world of hip-hop was rocked by the murder of Tupac Shakur. Just six months later, The Notorious B.I.G. was murdered as well. Many felt the entire genre was threatened by the loss of two exceptionally talented entertainers who inspired scores of new artists to record and perform their work. 
Meanwhile, a star was rising.
In 1996, the Fugees had released their second album, The Score, which rocketed to the top of Billboard charts and stayed there for six months. The group's unique blend of rock, reggae, and soul was wildly popular, but one voice stood out: Lauryn Hill. The 21-year-old's ability to smoothly transition from singing to rap—and back again—was recognized by fans as the element that brought the entire album together. 
Hill released a solo album on August 25, 1998, sparking an extraordinary journey that changed the trajectory of the music industry. Some say that the release revived hip-hop after the loss of two of its icons. 
Hill broke barriers and achieved accolades previously denied to black women. Along the way, Hill inspired today's most successful entertainers in the launch of their own careers. Even now, nearly a quarter-century after her solo album's release, most musicians and industry experts agree Hill is one of the greatest rappers of all time. 
So, who is Lauryn Hill? Why has she been credited with breathing new life into the hip-hop genre after the deaths of Tupac Shakur and The Notorious B.I.G.? What is she doing now? Does Lauryn Hill's net worth reflect her many successes? 
Who Is Lauryn Hill?
Lauryn Hill was born in 1975 to a family that loved music. Though they didn't entertain large audiences as Hill eventually would, Hill remembers that her parents played music constantly. Her father was a gifted singer, and her mother was skilled at piano. When they didn't make the music themselves, they played records. 
Perhaps that inspired Hill to dive into music during her school years. In addition to track and cheerleading, she danced, acted, played the violin, and launched a gospel choir. She was an exceptional student, primarily because she was driven to succeed in everything she did. 
That passion and determination made it possible for her to do what is nearly impossible: create a high school music group that would go on to top Billboard charts. 
Lauryn Hill Fugees
Lauryn Hill was a freshman in high school when she and Prakazrel "Pras" Michel started to make music together.
They called themselves the Translator Crew, and they soon added musician Wyclef Jean. The group played local venues, first with Hill as a singer. Over time, she learned to rap, and the combination of singing and rapping was quickly incorporated into the group's performances. 
Hill graduated in 1993, and she was committed to pursuing the work she had been doing with the Translator Crew. That same year, the group renamed itself The Fugees and signed with Ruffhouse, a Columbia Records partner.
The Fugees' first album wasn't particularly successful, but that didn't stop Hill, Michel, and Jean.
In 1996, they released The Score, which remains one of the best-selling albums of all time. Many believe it is the greatest hip-hop album of all time, thanks to singles like Killing Me Softly, Fu-Gee-La, and Ready or Not.
It is worth noting that the highlight of those songs was Hill's combination of singing and rapping—a technique nearly unheard of at the time.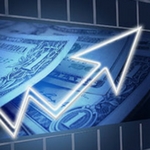 Discover the top 3 hidden AI stocks that could hand you profits of 874% of more!

ChatGPT is the fastest growing app EVER – hitting 100 million users!

Jeff Bezos… Bill Gates… and Elon Musk are betting billions on this "game changing" technology. And you can get in on the ground floor.

Click here to download it for free – with no strings attached.
Lauryn Hill Solo Career
As The Score began to accumulate accolades and sell millions of copies, there were dramatic changes in Lauryn Hill's personal life that prompted her to reevaluate her career plans. She and Wyclef Jean attempted to end their long-term romantic relationship as he married another woman, and Hill started a new relationship with Rohan Marley, one of Bob Marley's sons. 
Hill became pregnant with Marley's child, and she faced pressure to end the pregnancy. Members of the band were concerned that a baby would halt Hill's career just as it was taking off. Hill chose to have her baby, a son she named Zion Marley. He was born on August 3, 1997. 
Unfortunately, the Fugees couldn't survive the complex interpersonal issues between members, and the group disbanded. Each member decided to pursue a solo career, which proved to be a decision that transformed Lauryn Hill from a musician to a music legend. 
Lauryn Hill released her first—and only—solo album, "The Miseducation of Lauryn Hill." The album was a smash hit, earning acclaim from music critics around the world and eventually selling 30 million copies. It combined hip-hop, R&B, reggae, pop, and doo-wop to create an original sound—one that later prompted NPR to rank it as the second-best album created by a woman of all time. 
When the 1999 Grammy Awards rolled around, "The Miseducation of Lauryn Hill" was nominated for ten categories—the first woman to reach that number in one year. She won five of those awards, becoming the first woman to do so in a single year. Many industry historians mark that night as the start of hip-hop's acceptance into the mainstream. 
---
➤ Free Guide: 5 Ways To Automate Your Retirement
---
Lauryn Hill Hits
"The Miseducation of Lauryn Hill" achieved its success mostly because of the number of hit singles that came from the album.
Doo Wop (That Thing) went to number one on the Billboard charts almost immediately.
Other hits that made it onto the Billboard charts include Everything is Everything, Ex-Factor, To Zion, Can't Take My Eyes Off You, and Lost Ones.
Lauryn Hill Label Conflict: What Happened To Lauryn Hill?
Many artists have opened up about the challenges of fame, and there is a long list of titles specifically dedicated to the anxiety, stress, and loneliness that comes with being recognized everywhere you go. After the release and overnight success of her solo album, Lauryn Hill struggled. 
Not yet 25, Hill was mother to two small children, which added to the pressure she felt. In a time when black women were rarely taken seriously in the music industry, Hill felt trapped in a role that she had no power to control. She later explained that she was fighting to retain her identity, and the only way for her to do that was to drop out of the spotlight. 
Hill was all but invisible for nearly three years.
In 2001, while pregnant with her third child, she returned to the stage in a smaller format. Hill performed new material for an audience as part of an MTV Unplugged program. When MTV released the special performance, it didn't quite wow the world as her solo album had. Nonetheless, the album eventually went platinum, and one of its songs was nominated for a Grammy Award. 
Hill never released another full album, though she continued to tour with a variety of fellow entertainers. Since her 1999 Miseducation Tour, she has been a part of ten more tours, including: 
2002 – The Smokin' Grooves Tour (in partnership with Outkast and The Roots) 
2005 – The Fugees Reunion Tour
2011 – Moving Target: Extended Intimate Playdate Series Tour
2012 – Life Is Good/Black Rage Tour (in partnership with Nas)
2013 – 2014 – The Homecoming Tour
2015 – The Small Axe Tour
2016 – 2017 – MLH Caravan: A Diaspora Calling! Tour
2017 – PowerNomics Tour (in partnership with Nas)
2018 – 2019 – The Miseducation of Lauryn Hill 20th Anniversary World Tour
2020 – Ms. Lauryn Hill Live in Concert
Though she does not release new albums, Lauryn Hill is always writing new material; that keeps fans coming back again and again. 
Advertisement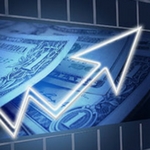 Discover the top 3 hidden AI stocks that could hand you profits of 874% of more!

ChatGPT is the fastest growing app EVER – hitting 100 million users!

Jeff Bezos… Bill Gates… and Elon Musk are betting billions on this "game changing" technology. And you can get in on the ground floor.

Click here to download it for free – with no strings attached.
Lauryn Hill Awards
Though Lauryn Hill has received dozens of awards and accolades, a handful truly stand out.
In 1999, she was recognized by the Guinness Book of World Records for the most Grammy Awards won in a single night by a female artist, the first female rapper to win Best New Artist at the Grammys, and the most Grammy nominations in a single year for a female artist.
In 2021, she broke another world record by becoming the first female rapper to reach RIAA Diamond status. 
Hill won eight ASCAP Rhythm & Soul Awards, three American Music Awards, two Billboard Music Awards, five Billboard Music Video Awards, and four Billboard Year-End Awards.
In addition, she won eight Grammy Awards, four NAACP Image Awards, and eight World Music Awards. 
Lauryn Hill Husband
Lauryn Hill and Rohan Marley were together for 15 years in a relationship that gave them five children.
The two never married, though the reasons for that aren't entirely clear. There were rumors that Marley was never legally divorced from his first wife, but those rumors remain unconfirmed.
On many occasions, both Hill and Marley have emphasized that the spread of damaging misinformation has been an ongoing issue throughout their relationship. 
Who Is Lauryn Hill's Baby Father?
Lauryn Hill has six children—five with Rohan Marley. They include Zion David Marley (born 1997), Selah Louise Marley (born 1998), Joshua Omaru Marley (born 2002), John Nesta Marley (born 2003), and Sarah Marley (born 2008). 
In 2011, Hill gave birth to her sixth child, a son named Micah Hill. She was very clear that Rohan Marley was not the little boy's father, and she has not made the father's name public. 
In 2017, Hill's oldest son Zion announced the birth of his own son, Zephaniah. Fans were shocked to realize that Lauryn Hill, a woman who embodies youth, is now a grandmother. 
Lauryn Hill Net Worth Summary
Selling millions of albums and touring the world generated substantial income for Lauryn Hill. However, Lauryn Hill's net worth in 2021 isn't quite as high as one might expect, given her success. She is a multimillionaire, but that pales in comparison to Kanye West's net worth and Jay-Z's net worth; both rappers have crossed into billionaire territory. 
Fortunately, wealth isn't what drives Lauryn Hill. The superstar forged new paths for black women, and she is cited as a critical influence by many of today's most popular artists. Big names like Beyonce, Christina Aguilera, Pink, Kanye West, Jay-Z, Missy Elliott, and Nas have all credited Lauryn Hill with a portion of their own musical success. 
Advertisement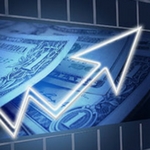 Do you know how to read the candlesticks on your chart? If not don't worry. Chris Pulver created an ebook, Candlestick Cheat Sheet, that can teach you, in layman terms, the 10 most powerful candlestick patterns. It's a great start for those that are new to Forex and may want to trade on the conservative side when starting out.

Click here to download your copy now