Jim Cramer Net Worth: Clearly, investing whiz Jim Cramer is doing something right because his net worth is estimated to be somewhere in the neighborhood of $100 million.
The "Mad Money" TV host and former hedge fund manager was born in 1955 and grew up just outside Philadelphia.
He graduated magna cum laude from Harvard University in 1977, and began his career as a newspaper reporter.
Reporters don't typically make very much money, though and during one nine-month period Cramer was so broke that he lived out of his dilapidated Ford Fairmont.
Though he loved journalism, it was an experience he didn't want to repeat.
It's difficult to gauge if the over 110,000 viewers who watch "Mad Money" every week are tuning into the show for its value as financial education or because Cramer himself is just such a blast.
Cramer hectors and cajoles. He dresses up in a chef's toque and sautés tiny plastic bulls and bears with onions and garlic while ranting at the stock ticker that crawls along the bottoms of his viewers' TV screens.
But don't let the theatrics fool you! Jim Cramer is a man who's serious about making money, and he's made a fortune. How is Jim Cramer's net worth estimated at $100 million? We reveal all below.
Jim Cramer Hedge Fund Career
In 1981, disheartened by the meagerness of the financial returns provided by his career as a newspaperman, Cramer enrolled at Harvard Law School.
It was during this time that he first began taking the stock market seriously.
Harvard gave Cramer access to the Financial News Network (FNN), which was an early precursor to CNBC.
He became so fascinated at this peek into the world of high finance that he began using his academic loans and the money he made as Alan Dershowitz's researcher to buy stocks.
The gamble paid off, and Cramer began to grow rich.
Success fueled Cramer's obsession with the stock market even further to the point where he started leaving stock tips on his personal answering machine.
Martin Peretz, the editor of The New Republic, began calling Cramer's answering machine regularly just so he could benefit from Cramer's tips.
Finally, Peretz approached Cramer outright with $500,000, which he asked Cramer to invest. In two years, Cramer made Peretz $150,000.
Cramer parlayed this success into a much-coveted job with Goldman Sachs' Private Wealth Management division.
In 1987, after three years at Goldman Sachs, Cramer launched his own hedge fund, which at first was called Cramer & Co. and then later came to be called Cramer, Berkowitz & Co.
Throughout the 13 years of the hedge fund's existence, Cramer did so well for investors that he routinely took home salaries and bonuses worth $10 million a year.
There was only one year in which the hedge fund lost money for its investors. In 2000, which was the year Cramer, Berkowitz & Co. closed, investors saw a return of 36 percent.
In his autobiography, he talks about being in the red to the tune of $300 million before clawing $450 million back and turning positive for the year.
This was the same year that the dot-com bust precipitated major losses for many other stock market investors.
It's likely that Jim Cramer's hedge fund is the project that first made him rich. He's had plenty of opportunities since to become even richer. Did they work?
>> What Are The Best Penny Stocks To Buy?
Jim Cramer TheStreet.com Founder
At the height of the pre-2000 dot-com bubble, Jim Cramer's investment in the financial news website TheStreet.com was valued at approximately $250 million.
Cramer had started TheStreet.com in 1996 with his business colleague Martin Peretz.
In 1999, according to The Financial Times, TheStreet.com had a market value of $1.7 billion; by 2014, however, the website's value had decreased to $75 million, which is significantly less than Jim Cramer's total net worth.
Like many other internet plays in the late 1990s, TheStreet.com had a great deal of initial success.
The stock was priced at $19 a share for its initial public offering on May 10, 1999, and immediately jumped higher the following day when active trading began.
After the burst of the dot-com bubble, the stock's price plummeted to around $1 a share.
Though the website managed to remain in business, it weathered some tough times.
In 2004, the company even hired the investment bank Allen & Company to "explore strategic alternatives." This is Wall Street code for "look for a buyer."
In 2014, Jim Cramer owned approximately 6 percent of TheStreet. He was also a company director, and his articles and stock recommendations were probably the website's chief attraction.
That year, Jim Cramer entered into a new contract with the company. This four-year agreement guaranteed him $2.8 million a year in cash as well as stock bonuses estimated to be worth approximately $3 million a year.
At the time, the stock was trading at around $2 per share, so Cramer's compensation came to around 8 percent of the website's total valuation.
Is this a lot of money? You bet. Still, it's not $100 million.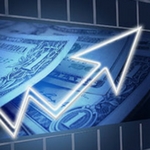 In times of inflation, gold prices have an inverse relationship with the markets, growing in value during market volatility. Amid economic instability, some retirement savers see precious metals, as an opportunity for profit and wealth preservation. Get the practical insights to take back control of your retirement with safe-haven assets like Gold & Silver.

Download the latest Global Gold Report, featured in Fortune Investors Guide.
Jim Cramer CNBC "Mad Money"
Jim Cramer's connection with TheStreet.com led to frequent gigs throughout the late 1990s and early 2000s as a guest commentator on the fledgling financial network CNBC.
In 2002, the network approached him to co-host a program with conservative financial analyst Lawrence Kudlow.
The show, called "Kudlow and Cramer," was a sedate look at American business and political trends, and it aired weekdays between 2002 and 2005.
As "Kudlow and Cramer" was winding down, CNBC approached Cramer with another proposition: How would he like to host a financial show on his own?
In March 2005, "Mad Money" first hit the airwaves. It's still on the air today, Monday through Friday at 6 p.m. EST.
Though "Mad Money" adheres to a traditional format in which Cramer lays out his market picks for the trading day to come as well as his rationale for making those picks, Cramer's show persona is anything but traditional.
He's a shock-jock stock picker whose often outrageous antics appear to produce the same levels of hysterical devotion in his viewers that personalities like Howard Stern and Rush Limbaugh engender in their fan bases.
In other words, Jim Cramer is a rock star — or a stock star as a "Mad Money" caller once dubbed him.
What's Jim Cramer's "Mad Money" salary? That information isn't publicly available. While there's no doubt it's considerable, it probably doesn't constitute the bulk of Cramer's $100-million fortune, however.
---
➤ Free Guide: 5 Ways To Automate Your Retirement
---
Jim Cramer Action Alerts Plus
In 2001, TheStreet.com launched a subscription service called Action Alerts Plus, which allows investors to follow the investment decisions Cramer makes as he picks investments for his charitable trust stock portfolio.
Whenever Cramer decides that a stock should be bought or sold, subscribers receive an email alert containing all the information that Cramer believes is relevant to his decision.
Subscribers pay $59.95 per month or $299.95 per year for this service.
The Action Alerts Plus service was the subject of controversy after Wharton School economists proved that since its inception, Cramer's portfolio underperformed the S&P 500 index SPX in terms of total cumulative returns.
In 2011, when the S&P 500 remained essentially unchanged, the Action Alerts Plus portfolio fell 9.5 percent.
In 2014, when the S&P 500 rose 11.4 percent, the Action Alerts Plus portfolio only rose by 1.3 percent.
How much revenue does TheStreet earn from its Action Alerts Plus subscription service? It's difficult to determine, but in 2016, the website reported 71,900 paid subscribers for all its consumer subscription services.
While this represents a significant cash flow, it's not enough to earn Jim Cramer $100 million.
Jim Cramer Books
Jim Cramer is a prolific author with seven books to his credit:
Cramer's books consistently sell well, and "Get Rich Carefully" appeared on both the New York Times' and Wall Street Journal's best-seller lists.
You have to sell a lot of books to make $100 million, though, so it's questionable that Jim Cramer's literary talents are a significant source of his wealth.
Advertisement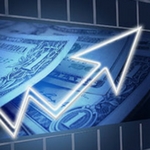 Rising interest rates...Skyrocketing inflation...Exploding debt...A looming recession...It's no wonder Americans are becoming more and more concerned about their savings and investments. That's why I wrote my newest report…This FREE REPORT shows YOU how you could protect your retirement savings before it's too late. Request your free report today and learn how you could protect everything you've worked for!

Request Your FREE Ben Stein Report Today!
Jim Cramer Market Manipulation
Cramer has also been involved in what some might describe as stock manipulation.
There is even a term, "Cramer bounce," that's used to describe a sudden rise in the price of a stock after Jim Cramer has recommended it on "Mad Money."
According to research released in 2006 by Northwestern University, the Cramer bounce can be as much as 5 percent for a small-cap stock.
Cramer himself has been quite candid about the ways the stock market can be manipulated by hedge fund managers.
In a 2014 interview with "Wall Street Confidential," a podcast sponsored by TheStreet, Cramer explained how one might go about influencing stock prices: "I would create a level of activity beforehand that could drive the futures; it doesn't take much money."
Did manipulating stock prices help Jim Cramer assemble his $100-million fortune? There simply isn't enough information to determine the answer to that question.
In 2006, the U.S. Securities and Exchange Commission (SEC) was concerned enough about allegations of collusion to issue subpoenas to TheStreet as well as to Cramer, but those subpoenas went unenforced.
Jim Cramer Wife and Kids
Jim Cramer has been married two times. He wed his first wife, Karen Backfisch-Olufsen, in 1988.
She was an employee at his hedge fund, Cramer & Co. The pair had two daughters, CeCe and Emma, before divorcing in 2009.
Cramer met his second wife, real estate agent Lisa Dewilter, through a mutual friend.
Dewilter's first impressions of Cramer were not positive; she described him to the friend as a bald, screaming man and refused to go out on a date with him.
The mutual friend was persistent, however, and Dewilter reneged. The couple married on April 18, 2015, in Brooklyn, New York.
When taken cumulatively, it's easy to see how Cramer's success with his hedge fund, publications and TV show have helped earn him his $100 million that he's reportedly worth.
Can You Build A Jim Cramer Net Worth Fortune?
You don't need your own TV show to build wealth. If you own a stock portfolio you can sell covered calls to produce income on top options trading platforms like thinkorswim and tastyworks.
Of if you prefer a less active approach to investing, consider robo-advisors like SoFi, Ellevest, or Betterment. SoFi is free. Ellevest is aimed at women. And Betterment is the industry leader.
On the other hand, if you are still growing your wealth, checking out ways to boost your savings by using apps like Acorns and Stash.
Follow news on the Jim Cramer Twitter account and updates on his Jim Cramer Instagram account.  
Advertisement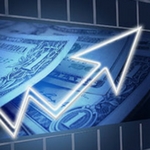 Do you know how to read the candlesticks on your chart? If not don't worry. Chris Pulver created an ebook, Candlestick Cheat Sheet, that can teach you, in layman terms, the 10 most powerful candlestick patterns. It's a great start for those that are new to Forex and may want to trade on the conservative side when starting out.

Click here to download your copy now