Whether you are growing a business, revamping your firm, or expanding your enterprise, financing may be a good option to support your business goals.
As a leader in loan financing for businesses, Currency Capital has over 10 years of experience providing access to online funds for business equipment and new ventures.
Insurance acquisition, site inspections, technology rentals, and new equipment are just a few of the many areas that are eligible for financing from Currency Capital, which  boasts an A+ rating with the Better Business Bureau.
The company also wins brownie points for its streamlined approval process and exceptional customer service.
Currency Capital Spotlight
CURRENCY CAPITAL SPOTLIGHT

Investormint Rating

4 out of 5 stars

Loan Amounts: $5,000 → $2,000,000
Loan Terms: Up To 5 Years
Funding Timeline: 1 → 14 Days

via Currency Capital secure site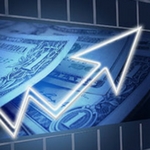 Biden's not holding back... He's warned you that he plans to raise: Income taxes, death taxes, capital gains taxes & corporate taxes. Some or all of which WILL affect you or your family in one way or another... But it's not too late... yet.

Thousands of Americans are getting their FREE IRS LOOPHOLE KIT to discover the secret to protecting your retirement savings from Biden, and inflation...

CLICK HERE to request a FREE Copy of the Guide To IRS Loopholes For Your IRA/401(k)
When Is Currency Capital Equipment Financing A Good Option?
Currency Capital can help finance a wide range of business initiatives.
Purchasing Large Equipment
Does your company need major machinery such as a CNC machine, an excavator, a hydraulic press, or a tractor trailer? Even if all you need is a truck to get your product to customers, Currency Capital may be able to help save you thousands of dollars out of pocket.
And with its many contacts in the technology, insurance, and inspection industries, Currency Capital can help you from start to finish when you need a major piece of equipment for your business.
Checking Driver Backgrounds and Supplier Information
For business needs beyond equipment, Currency Capital can help too.
When you need capital to finance technology development, such as real-time identification and mobile risk assessment tools, Currency Capital has funding options available.
Or if you need to boost your brand presence online or enhance payment processing security, the lender may be a good fit too.
Overdue Invoices
If your business is waiting on payment from clients to expand or make repairs, then a finance loan can help you bridge the gap and keep the ball rolling on projects.
Equally, you can borrow to purchase tools and equipment for harvesting. As opposed to renting tractors, cranes, or pile drivers, you can take out a loan with Currency Capital clients and get rid of recurring rental costs.
Bottom Line
Currency Capital offers dozens of ways to use its funding to build your brand and company.
You can use even Currency Capital's resources to comply with OSHA regulations and safety checks.
Advertisement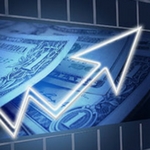 Biden's disturbing new government program may be worse than Obama's. You are at risk for having your bank account frozen. A former bank regulator is blowing the whistle on Biden's frightening plan to take over your money.

Discover the immediate steps you need to take now.
Is Currency Capital Equipment Financing Right For You?
As a top lending company, it has an established track record when it comes to financing businesses. The company has provided more than $500 million in financing for equipment over the years, including over $100 million in the last year alone.
When you contact Currency Capital, you'll work with a financial advisor to match available loans to your business goals.
Making Quick Equipment Purchases
With its access to over 350 lenders, you get quicker approvals with Currency Capital.
Not all loans have the same requirements or fees, so representatives examine eligible options to determine which lender is best for your company.
Whether your tractor won't run or you need another truck to deliver all of your products, speed to funding is a priority.
At times like these when money is tight, Currency Capital can help you to keep the wheels turning.
Growing An Established Business
Does your company need to replace equipment because it is close to the end of its life cycle? Do you have too much inventory and not enough space to store it all?
An equipment loan can help you get the construction tools to expand your warehouse.
You can also use Currency Capital resources to sell your old seeder, tractor, or forklift while you find the funding for new machinery.
The variety of financing options are extensive. Heck, if you have a pressure washing business that's come to a standstill because your washer motor burns up, Currency Capital is a good first stop to find financing.
Resources For Insurance Coverage
Whether you are in construction, agriculture, landscaping, or transportation, you will need insurance coverage for your business and equipment.
Currency Capital has a broad range of contacts in the insurance industry, and the company's service specialists can help you to decide which insurance policies are best for your specific business needs.
It can also help you find the most appealing providers with the most affordable insurance options.
---
➤ Free Guide: 5 Ways To Automate Your Retirement
---
Currency Capital Fees And Terms
| | |
| --- | --- |
| Loan Amounts | $5,000 → $2,000,000 |
| Loan Terms (years) | 1 → 5 |
| Approval Time | Up to 2 weeks |
| APR | 6% → 24% |
Currency Capital Equipment Financing Requirements
Businesses must be:
At least 6 months old
Make a minimum of $75,000 a year
Your personal credit score also matters; Currency Capital requires a score of 585 or above.
Keep in mind your business must not have had a net loss of 10% or more in the 12 months before applying.
Advertisement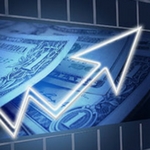 If you've struggled with trading techniques in the past and watched your mistakes affect your bottom line, you're not alone-but you can change that starting now!

I'm trading expert Thomas Wood and my e-guide, "Naked Trading Mastery" could give you the edge you need to make earning consistently easier than ever!

Get your free copy here!
Pros And Cons Of Currency Capital Equipment Financing
| | |
| --- | --- |
| Currency Capital Equipment Pros | Currency Capital Equipment Cons |
| ✅ Fast Application Timelines: With over 50% of loan applicants receiving an answer within minutes of submitting an application, speed is big advantage of this lender. | ❌ Documentation: You are required to supply a good deal of paperwork, including bank statements, titles, and tax returns, to continue the process if you qualify for financing. |
| ✅ So-So Credit: Even with bad credit, some borrowers can still access lenders willing to help the company out of a bind. | ❌ Business Lien: Some lenders require you to agree to a lien on business and personal property if you default. |
| ✅ Competitive Rates: Competitive rates help make this agency a worthy consideration when you need access to funds to get expensive tools and equipment. | ❌ Prepayment Fees: Early payment of loans may result in pre-payment penalty fees. Not all lenders have this stipulation, so it is wise to ask if there are penalties for extra payments before you proceed with your application. |
| ✅ 100% Online Application: The ability to apply online is perhaps one of the biggest benefits that come with using Currency Capital for financing. | |
| ✅ Pre-sale Inspection: Currency Capital performs an inspection to make sure that the equipment you are buying lives up to the advertising terms and photos. This step may take an extra day, but it ensures that you avoid a bad sale. | |
Currency Capital Alternatives
Several other loan providers offer a variety of options.
Kabbage Business Loans
Kabbage offers business lines of credit of up to $250,000. Your credit rating influences how much of the $250,000 you can get.
Although an excellent alternative for micro-purchases, the loans are not helpful when you need to fund expensive farm or construction equipment.
As you pay back each loan, your approval amount increases.
Fast approval times and low interest rates that range between 1% and 4% are among the advantages of using Kabbage loans. However, you are obligated to pay back any loan within 6 → 12 months.
Your business must be in operation for at least one year before applying.
You must also meet a $50,000 annual income requirement or have made at least $4,200 each month for the previous quarter to apply for a Kabbage loan.
>> Need Fast Cash? Check Out Fundbox
SmartBiz Business Loans
SmartBiz is another option for businesses in need of financing.
Here is an overview of the terms and conditions of a SmartBiz business loan:
Loans from $30,000 → $350,000
Requires a personal credit score of at least 650
Borrowers must be legal U.S. residents with sufficient cash flow for loan payments
Only businesses in operation for at least two years qualify
10-year loan durations available
Interest rates up to around 9%
No credit inquiries during pre-qualifying
Access to funds in as little as one week
OnDeck Business Loans
With an A+ rating with the Better Business Bureau and over $10 billion in loans, OnDeck is a large provider of business financing.
Two lines of financing are available:
Loans up to $500,000
Credit lines up to $100,000
The annual interest rates are between 9.99% and 13.99%.
To qualify, applicants must oversee a business that has been operating for at least one year.
Applicants are also required to have at least $100,000 in annual income and a personal credit score of at least 500.
Those who qualify enjoy:
An easy online application process
Funds in as few as 24 hours
Knowledgeable customer service staff members
Flexible payback periods ranging from three months to three years
Funding Circle Business Loans
A member of the Marketplace Lending Association, Funding Circle has an A+ rating with the Better Business Bureau.
It offers loan decisions in as few as 24 hours and can deliver funds in just five business days.
Other highlights include:
10-minute online application process
Loan amounts ranging from $25,000 → $500,000
Loan terms between 6 months and 5 years
Repayment rates as low as 4.99%
Lack of early payment penalties
Currency Capital Equipment Financing Summary
If you are looking for a reputable lender for new equipment purchases or other business projects, Currency Capital may be a great option. With less than a 1% default rate, the agency's reputation is stellar.
The support is top notch. Account representatives work with you to match loan products to your business needs, and the company has a vast network of contacts, who can even help you find insurance products.
Some customers claims that Currency Capital loans did not build business credit as fast as they had expected. But on the whole, it is an top tier lending solution for businesses in need of quick and convenient access to funds.
Advertisement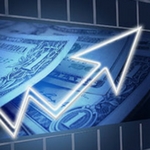 During and after the Great Financial Crisis of 2008, 485 U.S. banks went under. Here at Weiss Ratings, we warned about 484 — an accuracy rate of 99.8%. Now, we have a new warning. But this time, it's not just about a few hundred banks … it's about nearly every single bank in America …

Get all the details here