Share this infographic on your site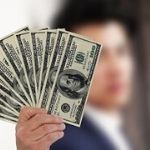 Investing in 5G is old news. The "easy" money has been made and most 5G plays have already seen their biggest gains. This new technology was called "The future of AI, IoT, and 5G" by TechTarget. And the company behind it could turn into the next Cisco. I expect their $5 stock to climb to $90 - and eventually as high as $1,200 per share.

Go here to see this new tech - and get my #1 way to profit.