Is your debit card lost? If you are like most people, you may be fearing the worst.
You might be justifiably worried that a pickpocket or thief has got hold of your debit card and is using it to buy stuff.
Worse still, what if you are held liable for things a thief purchased?
The fallout of a lost debit card doesn't stop there. Overdraft fees and penalty charges from bounced checks are among the other bank charges that may hurt your balance.
But don't sweat just yet. The good news is you can take clear steps to protect your finances and limit financial liability.
Here's how…
Step 1: Tell Your Bank
About Your Lost Debit Card
Whether your debit card is lost or stolen, let your bank know right away.
As a matter of law, you are not responsible for any unauthorized charges provided that you promptly inform your bank or credit union about your lost or stolen debit card.
The financial institution's representative may ask you if you would like to freeze your card so no further charges are processed.
The safest choice is to agree to lock your debit card. It may be a nuisance to have no card for a few days but it's better than risking fraudulent charges.
It's also a good first step because you can quickly reactivate your debit card if you later discover that it slipped through the cracks of your car seat.
The most important thing to avoid is panic when your debit card is lost because scammers are famous for creating bogus websites online that are designed to catch consumers off guard when they are most vulnerable.
A common ruse among hackers is to create a website that looks similar to a bank website, but which in fact is just a dragnet that catches personal information.
When your adrenaline is flowing fast after finding out your debit card is lost, take care to ensure the number you dial or website you visit is the official institution.
Step 2: Check For Fraudulent Charges
Once your bank or credit union has enacted a temporary freeze, you can relax knowing that you will not be liable for any unauthorized or fraudulent charges.
But you should still examine your recent transactions to verify whether any fraudulent activity has taken place.
If you spot an unusual name or charge on your list of financial transactions, inform your financial institution so they can investigate further.
Some banks may not freeze your card and will proceed with canceling it right away. Others may automatically cancel your card after a specific time period.
If your card is canceled for whatever reason, whether because you can't find your lost debit card or your bank does so on your behalf, ask for overnight delivery of a new card.
That way you will avoid the inconvenience of arriving at a grocery store or gas station only to remember that your card is no longer active.
It's also a good reason why you should always look to keep at least two cards in your wallet, one for emergency periods.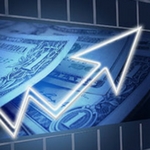 And Reuters magazine calls this type of trading "the new baby boomer hobby." An anonymous trader -- living at the base of the Smoky Mountains -- just released a free report revealing a step-by-step system to generating an extra $5,000 per month in income thanks to this trading strategy. The report is free until Sunday.

Click here for the FREE REPORT...
Step 3: Send Your Bank
Written Confirmation
Regardless of whether your account is with a big name bank or a local credit union, send them written confirmation by email or snail mail if you prefer. Simply recap what you told the bank representative over the phone.
Standard information required by the bank will include:
Whether the card was lost or stolen
Date or time when debit card was last seen or used
List of unusual or unrecognized charges
By notifying the bank, you stand a better chance of being compensated for fraudulent charges because the document will serve as official notice.
---
➤ Free Guide: 5 Ways To Automate Your Retirement
---
Step 4: Switch Automatic Billing
To Your New Card
The next step is to switch over any automatic billing you had previously set up to your new debit card.
If you are struggling to remember all the places you set up automatic billing, think about any money-saving apps you use to track your monthly spending.
For example, you might have Mint or Status Money or the Personal Capital app which can help you to quickly identify regular charges.
Typically, cardholders tie utility and cable billing to debit cards but car payments, insurance charges, and even gym memberships may be worth checking too.
Step 5: Calculate Your Liability
After you contact your bank, you should have much greater peace of mind because you are legally not responsible for any charges that are processed after alerting your financial institution.
That's the good news.
The bad news is you may be liable for charges that were processed prior to notifying your financial institution.
Most banks and credit unions are very consumer-friendly when it comes to questionable transactions arising from lost debit cards.
But you will want to get your ducks in a row nonetheless and figure out what, if any, liability you may suffer.
Now here's a silver lining. Your liability is not necessarily the sum of all unusual charges that hit your bank account.
In fact, the most you will be responsible for is $50 if you notified your bank or credit union within two days of realizing your card was missing.
However, if you wait two months, you may very well be responsible for all unauthorized charges!
Between 2 days and 60 days, your liability is limited to $500.
Keep in mind that debit cards usually offer less favorable protection terms than credit cards, so if you do plan to replace your card, you may wish to select a credit card instead.
Advertisement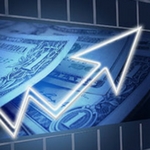 We could be facing one of the harshest economic challenges ever experienced thanks to an incompetent government and severe global unrest. If you aren't proactive, you could see yourself and your family become another financial casualty. But, the Inflation Survival Plan has you covered. Learn insider tips and tricks, IRS loopholes and more that will help your finances soar.

Take 15 Seconds to get the FREE Inflation Survival Plan and ensure your family's financial security.
Step 6: Take Steps To
Prevent Future Loss
The Federal Trade Commission has advised consumers to take the following steps to help prevent future loss:
Commit your pin number to memory and do not write it on any paper you carry in your wallet.
Examine your debit card transactions regularly so you can verify the charges processed on your card are accurate.
Review your bank transactions regularly so you can quickly spot any unusual or fraudulent activity.
Step 7: Cut Up Old Debit Cards
It is a good idea to discard your old debit card but before you do so cut the card through the account number.
And as a matter of good practice to protect your personal information, consider taking the following steps too:
Save receipts to compare and reconcile transactions against monthly statements.
Guard your account information from prying eyes when in public.
Don't disclose your account number over the phone unless you initiate the call.
Carry only the cards you will need and leave others in a safe place.
Have you ever experienced a lost debit card? Do you have any tips on how to protect personal information? Share your ideas in the comments below.
>> American Express Premier Rewards Gold Card
>> Why Was My Credit Card Declined?
>> Get 4% Rewards Dining Out With Uber Visa Credit Card
Advertisement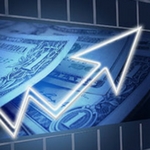 Do you know how to read the candlesticks on your chart? If not don't worry. Chris Pulver created an ebook, Candlestick Cheat Sheet, that can teach you, in layman terms, the 10 most powerful candlestick patterns. It's a great start for those that are new to Forex and may want to trade on the conservative side when starting out.

Click here to download your copy now