Are you trying to figure out how to buy a house with bad credit? Fear not because you are not alone.
Even though purchasing a home is costly at the best of times, there are solutions to help you buy a home with poor credit.
Nevertheless, if you are not in a rush to buy a home, take the time to improve your credit score because mortgage rates are usually lower for borrowers who are more creditworthy.
And even a small difference in interest rates short-term can make a big difference over the long-term when you add up your mortgage payments.
So, what are the secrets to buying a house with bad credit?
Can You Buy A House
With Bad Credit?
Some people may have poor credit but a decent savings nest-egg. If you are lucky enough to be cash rich despite having bad credit, you could consider making a larger down payment on your home purchase.
At the end of the day, the bank or credit union you borrow money from to buy your home will categorize you based on a risk rating. And the lower your mortgage amount, the lower the risk to the bank – all else being equal.
But what if you are interested in buying a home with poor credit and don't have cash saved up?
How To Buy A Home
With Bad Credit
To qualify for a mortgage when you have bad credit, you could add a co-signer who is creditworthy.
The co-signer is taking on the risk of loan default when they sign on the dotted line, so it's by no means a commitment to be taken lightly.
After all, a bank or credit union who says no to lending money to you but yes to lending money to you and a co-signer is essentially transferring default risk to your co-signer.
If you fall behind on your mortgage payments, your co-signer will be saddled with the burden also to make good on the loan.
Worst case, if the loan goes into default or the house goes into foreclosure, your co-signer may suffer significant damage to their own credit score.
So, if you are trying to figure out how to buy a house with low credit, a co-signer is an option but ideally for their sake at least, not your first choice.
Which means when you are purchasing a home with bad credit, some other options are worth checking out first.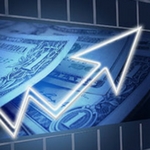 Discover the top 3 hidden AI stocks that could hand you profits of 874% of more!

ChatGPT is the fastest growing app EVER – hitting 100 million users!

Jeff Bezos… Bill Gates… and Elon Musk are betting billions on this "game changing" technology. And you can get in on the ground floor.

Click here to download it for free – with no strings attached.
Steps To Buying A House
With Bad Credit
The first step to buying a house with bad credit is to explore a Federal Housing Administration loan, otherwise known as an FHA loan.
You may be eligible to qualify for a mortgage with a credit score as low as 580 but you must be able to make a down payment equivalent to at least 3.5% of the total price of the home.
FHA loans are available to people with lower credit scores than 580 but then a 10% deposit must be made.
The cutoff to qualify for an FHA loan is usually a credit score of 500.
Because the downpayment is low and your credit score does not have to be great to qualify for a mortgage, an FHA loan is one of the easiest ways to buy a house with bad credit.
Are FHA Loans For First Time Home Buyers Only?
No, you don't have to be a first time home buyer to qualify for an FHA loan.
What Is The FHA Loan Limit?
In high cost areas, the FHA loan limit is $679,650 and the minimum amount is $294,515.
Is Private Mortgage Insurance Required on FHA Loans?
PMI or Private Mortgage Insurance comes in two forms with an FHA loan:
1.75% of the loan amount upfront
0.45% → 1.05% annually
---
➤ Free Guide: 5 Ways To Automate Your Retirement
---
Can I Buy A House
With Bad Credit?
If you are wondering can I buy a house with bad credit without a co-signer or via FHA loan, the short answer is perhaps… if you have a generous and rich benefactor.
Aunt Sallie or Uncle Tom may be the answer to your homeownership challenges if they have deep pockets.
You could ask them or another wealthy person for a private mortgage which could turn out to be a win-win.
For example, if Aunt Sallie were to loan you $500,000 at a rate of 5% per year, it might be a much better rate of return than she can earn in a bank or from a certificate of deposit.
At the same time, you may not be able to borrow from a bank or credit union at a rate as low as 5%, so it creates a win-win for you both.
Ideally, you should draw up a legal agreement so worst case scenarios are planned out ahead of time.
You would both need to think about difficult circumstances like how long Aunt Sallie would let you forego on payments if you are unable to pay her back.
While it's got some kinks to iron out, a private mortgage can be one of the best ways to buy a home with bad credit.
Alternatives To Buying A Home
With Bad Credit
If a private mortgage, FHA loan, large downpayment, or co-signer are not viable options, what other alternatives do you have to buy a house with poor credit?
A good place to begin is the source of the problem, your credit score.
Spend time investigating why your credit score is poor and look to fix it. Sometimes, a poor credit score can be due to errors on your credit report.
Step 1: Check Your Credit Score
The first step is to check your credit score online at MyFICO.
Many credit card issuers also provide credit scores free to cardholders. For example, Chase Sapphire Reserve cardholders can view credit scores at no cost.
Even free budgeting apps like Mint make it easy to check your credit score online at no cost.
Step 2: Fix Credit Report Errors
You can never be too careful with your personal information these days, and credit report errors are a good place to be extra diligent.
If you find some information you believe to be inaccurate, write to the credit bureau informing them of the error.
Common credit report errors include:
Closed accounts reported as open
Identity theft resulting in false accounts
Accounts tagged to a person with a similar name
Financial accounts reported incorrectly as delinquent
Incorrect credit limits listed
Step 3: Pay Off Your Credit Card Balances
Few better ways to increase your credit score exist than to pay off your credit card balances in full.
If you are struggling financially to keep up with credit card payments, consider a balance transfer card whereby you can enjoy lower interest payments during a grace period.
For example, the 0% Balance Transfer card from Discover provides a grace period as long as 18 months.
The downside of a balance transfer card is you stop earning rewards points but the upside of paying no or low interest for an extended period is usually worthwhile.
Keep in mind also that transferring a credit card balance is generally not fee-free. A 3% → 5% fee on the balance is not uncommon but may well be cheaper than paying a high rate of interest for a few years.
Step 4: Make Timely Payments
A few key factors will influence your credit score. Making timely payments is near the top of the list.
When you pay your bills regularly, mortgage lenders are more likely to view you as financially responsible.
By paying off your credit card balances each month, your credit score may increase, which in turn may lower mortgage interest rates.
Usually, you will qualify for lower rates as your credit score increases from bad (below 580) to excellent (above 720).
Buying a home with bad credit is no mean feat. Do you have any other ideas about how to buy a house with poor credit? Share your thoughts in the comments below.
>> Get Your Credit Report & FICO Score
>> Best Financial Apps To Save You Money
>> Roofstock: Buy Property Online
Advertisement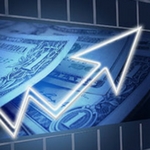 The next 10 minutes could change your life. We've recorded a special sit-down interview with a reclusive millionaire who details how he's closed out winning trade after winning trade throughout the volatility of 2022. In fact, he hasn't closed a single losing trade since 2016. Sounds impossible? It's not - and he'll prove it to you.

Click to see this exclusive sit-down interview