Competition is fierce in the accounting business, and it's not enough to offer the same services as others, you need to differentiate yourself.
When it comes to basic advice and filing standard returns, clients are likely to hire the first firm that gets their attention – as long as the fees are reasonable.
Clients with complex needs might spend a little more time researching options, but in the end, they choose accountants based on reputation.
Your job is to make sure your firm's reputation is beyond reproach, then to find creative ways to put your story in front of potential clients. Again and again, marketing research shows that the best way to connect with a new audience is through referrals from your existing clients.
Why Old-School Networking Is A Thing of The Past
There is a common misconception that getting referrals means attending events to meet other professionals, then exchanging contact information. 
The theory is that you will trade referrals with each other when current clients need services you don't offer. However, this type of activity doesn't really qualify as true word-of-mouth referrals. It is better defined as networking to build your professional connections.
True referrals don't come from this sort of casual business relationship. The referrals you want are the result of providing such high-quality service that your clients and professional contacts enthusiastically promote your firm to others. 
These kinds of referrals are more about who you are than what you do, and they lead to lasting, long-term relationships with your current clients and the clients they refer.
The fact is that old-school networking is a painfully slow way to grow, and it's not easily scalable. Today's social media platforms make it easy to get feedback and recommendations for just about any product or service.
Those in search of an accountant are unlikely to ask other professional service providers like those you meet at networking events. Instead, they will post a request to their social media connections asking about quality firms in their area.
But how do you make sure you are the first accountant that comes to mind when your clients see that post?
Activate Your Client Network
Research shows that 83 percent of satisfied clients are willing to refer members of their network to you, however just 23 percent actually do.
Clearly, boosting your business by waiting for clients to mention your firm to friends who inquire isn't going to result in rapid growth. Instead, you are likely to see a trickle of new business that eventually turns into a steady flow. If you want to increase business quickly and effectively, you must take action by activating your client network. 
Some firms encourage referrals through one-on-one contacts with existing clients. They call, email, or send solicitations politely requesting that clients refer family and friends. However, there are problems with this approach.
First, one-on-one conversations and messages are simply too time-consuming. After all, how can you possible provide exceptional service to your current accounts if you are constantly focused on drumming up new business?
Second, when you choose these sorts of techniques, there is no efficient way to track your success. Was your email a factor in a client's decision to refer a family member, or was it the call you made? You can't be sure.
Finally, if you decide to incentivize clients to refer others to you (and you should) you must manually track each interaction.
You have to record how new clients got your information, and you must follow up with the referrer in a timely manner to maintain your credibility. Again, such a process is time-consuming, and it is easy to make errors in administration. A poor experience with your referral program is sure to deter clients from sending you business in the future.
Automated referral platforms offer technology-based solutions that make it possible to reach your entire client list at once. Better yet, they track data from your program, so you know what's working, and you can be sure referral rewards are delivered when promised, as promised.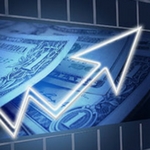 Do you know how to read the candlesticks on your chart? If not don't worry. Chris Pulver created an ebook, Candlestick Cheat Sheet, that can teach you, in layman terms, the 10 most powerful candlestick patterns. It's a great start for those that are new to Forex and may want to trade on the conservative side when starting out.

Click here to download your copy now
5 Reasons Why Every Accounting Firm Needs a Referral Program
If you still aren't convinced that you need a referral program, these five evidence-based statistics are sure to persuade you:
Before making a decision to buy a product or service, 82 percent of consumers request referrals from friends, family members, and social network connections.
Advertising is less effective at attracting customers than ever before. In today's digital environment, approximately 76 percent of consumers indicate they put much more weight on feedback from "regular people" than they do on a company's promotional material.
Approximately 55 percent of consumers regularly share information about their purchases through social media.
Between 20 percent and 50 percent of all purchasing decisions are influenced by peer-to-peer marketing.
Clients who are referred to you stay longer and spend more. The total lifetime value of a referred client's relationship with your firm is 16 percent higher than that of clients you attract through traditional marketing methods.
The bottom line is that referrals create more revenue, and the best way to get them is to develop an easy way for current clients to share your information. When you choose a referral platform that handles the logistics for you, you can count on getting more referrals for your firm without investing an excessive amount of time.
---
➤ Free Guide: 5 Ways To Automate Your Retirement
---
How To Create A Referral Program For Your Accounting Firm
Magnify the power of your referral program by tapping into your client base and rewarding clients for sending you business.
Before you know it, your current clients will become your biggest brand ambassadors. You can launch your referral program easily and effectively with Get Referral Rewards, the number one referral platform for professional services.
With Get Referral Rewards, all of the logistics are taken care of, from initial sign-up to reporting and analysis. Better still, it is scalable, so it will keep up as your business grows.
Simply enroll with the service and place a button on your website that GetReferralRewards provides; it will say something like "Refer Friends, Earn $100" or whatever amount you choose. Everything else is managed for you.
Get on board before your competition and sign up to Get Referral Rewards, the fastest, easiest way to grow an existing book of business.
Advertisement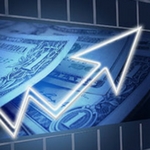 This "heartland" town 2,400 miles away from Silicon Valley will be the NEW playground for America's 1%-ers.

Learn more here.