Cannabis isn't yet legal in every state in the USA but for the fortunate few who live in areas where it is legal, a new delivery app has sprung up to save you the hassle of going to a local dispensary or the danger of visiting the wrong side of town to pick up your favorite leafy product.
Enter Eaze, the marijuana delivery app that you can think of as the Uber for marijuana delivery. Click a few buttons and your favorite strain of weed may be delivered on-demand without so much as needing to venture outdoors.
But how much does Eaze cost and is it worth? In this Eaze review, we answer all your questions from how fast Eaze delivers to what strains of weed are available on Eaze.
Eaze Spotlight
EAZE SPOTLIGHT

Investormint Rating

5 out of 5 stars

1st time Orders Free
Free Delivery on orders of $50+
Fast Delivery Times


via Eaze secure site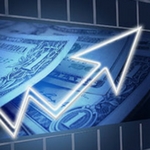 This list ranks the top stocks daily based on our proprietary algorithm. FREE Bonus: 3 Stocks To Double This Year

View this list for FREE now!
Is Eaze Available Everywhere?
The rise of delivery apps for food was fairly predictable; people love great food that is delivered right to their doors.
Customers also enjoy the convenience of being able to order from a wide range of restaurants and have the cuisine brought directly to their locations.
It is a small stretch to imagine the same model being adapted for legal marijuana delivery, and the company that figured that out is called Eaze.
The business operates only in California and some parts of Oregon, and it claims to maintain compliance with all relevant laws at the federal, state and local levels.
Eaze serves the needs of customers who are able to legally purchase marijuana under state law.
Advertisement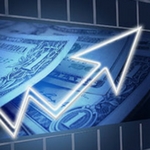 In times of inflation, gold prices have an inverse relationship with the markets, growing in value during market volatility. Amid economic instability, some retirement savers see precious metals, as an opportunity for profit and wealth preservation. Get the practical insights to take back control of your retirement with safe-haven assets like Gold & Silver.

Download the latest Global Gold Report, featured in Fortune Investors Guide.
What Does Eaze Do?
Eaze has been compared to Uber because of its ability to deliver cannabis products right to a customer's location.
The app provides a way for customers to order from cannabis dispensaries that are properly licensed.
In a way it's similar to Amazon because it's not an actual online store, but it serves as a meeting place where vendors and customers can connect and do business.
Is Eaze Legal?
Even though cannabis stores can operate in California, many local jurisdictions can make it difficult or impossible for them to conduct business. This leaves customers wondering if the business model is legitimate or not.
Since California passed Proposition 64 in November of 2016, using marijuana for recreation has been technically legal since January of 2018; however, additional regulations imposed on the cannabis industry can make it difficult for providers to survive the transition.
Eaze has managed to remain compliant with the law and continues to provide the technology that makes it possible for customers to order cannabis products online with fast delivery times.
---
➤ Free Guide: 5 Ways To Automate Your Retirement
---
How Does Eaze Work?
Eaze is an app, not a direct retailer.
It allows customers to order from dispensaries without even having to leave their own homes.
Eaze enables customers to quickly find retailers who have an account with the company.
The product is sold through the platform, and all of the transactions are completed online.
Drivers are employed by the dispensaries, and they receive specific training on how to deliver the product to customers safely.
All delivery drivers are employed as traditional W-2 workers and complete background checks.
How Fast Can Eaze Deliver?
Most deliveries will be completed within the hour, and there is a wide range of affordable cannabis products available.
The Eaze platform makes it possible for customers to quickly access their preferred medical marijuana products in a safe and legal manner.
There is a large inventory of marijuana strains as well as other products similar to those found in physical dispensaries.
Advertisement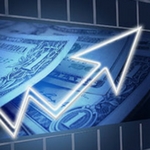 Discover the top 3 hidden AI stocks that could hand you profits of 874% of more!

ChatGPT is the fastest growing app EVER – hitting 100 million users!

Jeff Bezos… Bill Gates… and Elon Musk are betting billions on this "game changing" technology. And you can get in on the ground floor.

Click here to download it for free – with no strings attached.
Does Eaze Support
All Strains of Weed?
Popular strains of weed include Kush, Durban Poison, Blue Dream and Northern Lights.
Products include:
Vaporizers
Capsules
Edibles
Topical ointments
Many local cannabis stores have a limited range of products in stock.
If the customer is looking for a specific strain of cannabis, it is easy to simply go online and select from the largest inventory available.
Find exotic strains like Flower Hybrid, Grandaddy Purp, Blue Dream and various types of Kush on the Eaze ordering site.
>> What Is The Most Expensive Bottled Water?
How Much Does Eaze Cost?
Eaze maintains that it operates within the regulations set forth in California's 2018 Adult-Use Cannabis Regulations. However, compliance also increases the cost of doing business, so Eaze began imposing a delivery fee on each successful order.
The delivery fee is waived for the first order, and it is only applied to subsequent orders that are under $50.
Additionally, the delivery fees are based on the area where the order will be routed, and customers have to look up their region on the website to find out how much each delivery will cost.
For example, deliveries in San Francisco cost $10, but it is only $5 for Los Angeles, Orange County and San Diego.
>> Best Online Flea Markets To Get Deals
Why Use Eaze?
Why do people prefer an online delivery system to a physical cannabis store?
Legalization is a major factor in why people order online; they don't like to be associated with shady businesses or activities.
This issue becomes compounded when a new customer is faced with a huge green icon in a physical storefront window.
It reduces privacy and can leave people feeling exposed.
Customers enjoy an additional level of privacy when purchasing products through a dispensary associated with the Eaze platform.
Online dispensaries are also able to carry a large inventory of supplies, products and related items.
Physical stores may have only a smaller selection of cannabis items and related supplies. They might also be located in an area that is inconvenient for some customers.
Buyers often prefer the delivery model to the local dispensary model that might require them to walk for hours or spend extra time doing their own driving.
In addition, some medical marijuana patients have restrictions on how much they can travel because of a medical condition. Delivery reduces the problems associated with access.
Regulatory Risk:
What You Need To Know
Legalization is always a tricky line to navigate for the company, but many customers find that the Eaze provides them with a higher level of assurance than local cannabis stores can offer.
The platform simply charges a fee for the service of connecting the customer with the dispensary.
This allows the consumer to remain confident in the process while securing their purchase through the most convenient method available.
Eaze has been navigating the regulatory hurdles since the legalization movement began, and the company is fully compliant with all legal requirements to operate in California.
>> Order Online Anonymously with NordVPN
Two Thumbs Up:
Delivery Times Are Guaranteed
Guaranteed delivery times adds value to each transaction, and this is something customers get excited about. It makes ordering convenient and secure.
Gone are the days when a customer would have to do a deal in a shady area of town in the dark.
Now it is possible to simply place an order online and wait for the driver to come to the customer's location.
Most deliveries are completed within an hour, and the fees are waived if the order is over $50.
The actual delivery time will depend on the customer's location as well as the availability of drivers in that area.
First-time customers also have the order fee waived, so they get to enjoy a free delivery experience.
To find the relevant delivery fee, simply enter your address into the Eaze database, and the applicable fees will apply to the order.
Most of the fees are based on ZIP code area, and the normal range is between $5 and $10.
Pros and Cons of Eaze
| | |
| --- | --- |
| Eaze Pros | Eaze Cons |
| ✅ Fees Waived: Orders over $50 result in no delivery fees. | ❌ Limited Geographical Availability: Eaze is only available in California and Oregon. |
| ✅ Very Convenient: No visits to shady parts of town are needed when using Eaze because deliveries arrive to your home. | |
| ✅ Wide Variety of Weed Strains: Find exotic strains like Flower Hybrid, Grandaddy Purp, Blue Dream and various types of Kush on the Eaze ordering site. | |
| ✅ Free First Order: First-time customers also have the order fee waived, so they get to enjoy a free delivery experience. | |
| ✅ Legally Compliant: In the states where Eaze operates, it is compliant to state laws. | |
What You Need To Know
Before Ordering
Eaze is convenient for customers who are able to meet the criteria for ordering cannabis online.
There are some preliminary steps that must be taken before ordering. This ensures the safety of all delivery drivers and meets the requirements of the relevant laws.
Customers must provide proof of identity and residence, which most find fairly convenient.
However, the company can only operate in some parts of California and Oregon due to the patchwork of legal restrictions imposed on municipalities.
This is mostly leftover legislation from the prohibition era.
Is Eaze Right for You?
Using Eaze is convenient for patients who have acquired permission to buy medical marijuana to treat various conditions.
Many doctors understand the value of prescribing medical marijuana to people with diseases like multiple sclerosis, Alzheimer's, Crohn's disease, cancer and other ailments.
However, once a doctor prescribes medical marijuana, patients have to figure out how to purchase the substance.
Eaze provides a platform that makes it possible for patients to order medical marijuana and have it safely delivered to their current location.
Eaze is ideal for medical marijuana patients who have a valid ID, appropriate doctor's recommendation, phone number, and online access.
This information is protected under the HIPAA regulations that protect the privacy of patients in all medical institutions.
Eaze Review Summary
Online ordering of cannabis is a convenient, affordable and safe alternative to purchasing from local dispensaries.
Using the Eaze platform also cuts down on travel time, which can be a burden for people who live in areas where local dispensaries are not available.
Marijuana products are available through the online ordering platform provided by Eaze.
The company does not make money directly through product sales but instead receives payment from the dispensaries who sell directly to the customers.
The online purchasing method guarantees delivery within a reasonable time frame, and results in a level of convenience that is hard to beat.
Some customers mention that this alternative enables them to avoid walking long distances to the nearest dispensary. They also get to avoid long drives that require them to spend time and gas on this task.
Having the product delivered right to the door is a major perk for many customers who experience traveling limitations due to medical conditions.
Advertisement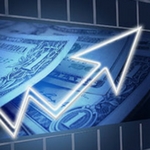 The next 10 minutes could change your life. We've recorded a special sit-down interview with a reclusive millionaire who details how he's closed out winning trade after winning trade throughout the volatility of 2022. In fact, he hasn't closed a single losing trade since 2016. Sounds impossible? It's not - and he'll prove it to you.

Click to see this exclusive sit-down interview