Chances are you have an Amazon Prime membership like 100 million+ other people, and if so you are in luck.
As a Prime member you have access to Prime Pantry. It is an exclusive benefit to Prime members who can shop online or via the free Amazon mobile app.
But how does Prime Pantry work and can it save you money?
What Is Prime Pantry?
In a nutshell, Prime Pantry is an online store where Prime members can shop for groceries and household products.
When you want to shop for day-to-day items like laundry detergent, diapers, toilet paper, and so on, Prime Pantry is a one-stop online store.
Items usually fall into one of the following categories:
Food and beverages
Household and pets
Beauty and grooming
Wellness and healthcare
Coupons and deals
For a fixed shipping fee, items will be delivered to your door in everyday package sizes. You don't need to buy in bulk so you can simply purchase a cereal box if you wish.
Amazon labels items that are eligible for Prime Pantry shipping so you are not left wondering whether your Gillette Razor or Charmin Ultra Strong toilet paper qualifies.
Orders ship either all at once or over the course of a few days, depending on which option you select in your shopping cart.
And Amazon makes it easy for you to know when your Pantry box has reached full capacity.
How To Get Prime Pantry
Free Shipping
When it comes to shipping costs, you have a choice between paying a flat rate each time you order or qualifying for free shipping.
The flat rate per order is $7.99 which is expensive if you expect to order monthly. However, you can qualify for free shipping on orders of over $40 by paying a monthly Prime Pantry membership fee of $4.99.
Save up to $58 per year in shipping fees when you order
more than once per month on orders over $40.
Before loading up your Amazon cart, keep in mind that only Amazon Prime Pantry goods qualify for free shipping. So, if your cart has over $40 worth of goods but you only have $18 worth of Prime Pantry goods, you will not qualify for the free shipping perk.
Do Prime Pantry Orders Arrive In 2 Days?
As a Prime member, you are probably well used to the lightning fast free 2-day shipping policy.
However due to their size and weight, Prime Pantry boxes are transported using ground shipping and orders may take anywhere from 1 → 4 days to arrive.
Prime Pantry orders are shipped separately from Amazon.com orders so non-Prime Pantry orders do not be ship at the same time as Pantry orders
Alaska and Hawaii residents are excluded because Prime Pantry is unavailable in those states due to the limits of ground shipping. Also, you cannot deliver goods to PO Boxes, dorms, Amazon Lockers, or APO/FPO.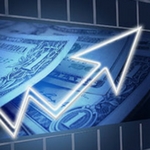 The next 10 minutes could change your life. We've recorded a special sit-down interview with a reclusive millionaire who details how he's closed out winning trade after winning trade throughout the volatility of 2022. In fact, he hasn't closed a single losing trade since 2016. Sounds impossible? It's not - and he'll prove it to you.

Click to see this exclusive sit-down interview
Is Prime Pantry Worth It?
Most people spend at least $40 (the minimum needed to qualify for free shipping when you have a monthly Prime Pantry subscription) per month on day-to-day goods like snacks, sodas, bath gels, shampoos, vitamins, and so on.
As long as you order monthly or even more frequently, Prime Pantry is worth the subscription fee of $4.99.
However, if you expect to order only once every couple of months the flat rate shipping cost of $7.99 will be a better bet by about $1!
Prime Pantry Delivery Fee: $7.99 flat rate or FREE shipping on orders over $40 with a Prime Pantry monthly membership of $4.99.
Plus, the good news is you don't need a Prime Pantry promo code to get started because you can try it out risk-free as a first-time user for 30 days.
And if you decide against it, you can turn off Prime Pantry and cancel at any time.
---
➤ Free Guide: 5 Ways To Automate Your Retirement
---
Prime Pantry vs Amazon Fresh vs Prime Now
If you are tempted to sign up to Prime Pantry, you might be wondering what is the difference between it and Amazon Fresh or Prime Now?
Amazon Fresh vs Prime Pantry: AmazonFresh is a grocery delivery and pickup service available exclusively to Amazon Prime members in certain cities.
Think of AmazonFresh as perishable groceries, such as:
Dairy items
Deli
Bakery
Fresh fruits
Meal kits
Prime Pantry and AmazonFresh overlap in some areas. For example, you can order beverages from both. But for the most part, Prime Pantry features non-perishables whereas AmazonFresh lists primarily perishable goods.
Like Prime Pantry, you will need to be a Prime member to be eligible to sign up to AmazonFresh, which costs an additional $14.99 per month over and above your $119 annual Prime membership fee.
Prime Pantry vs Prime Now: Prime Now is a rapid delivery service available to Prime members.
Similar to Prime Pantry, you can purchase goods like bottled water, toilet paper, cans of soda, laundry detergent, and so on.
The difference is that Prime Now is available as a mobile app and delivers orders in as fast as two hours.
The cost of the service is $4.99 per order or, if you are willing to wait a few more hours, you can receive free shipping.
Generally, Prime Now orders will be delivered within a two hour window and you can track on a map where your order is once it has left the shipment facility.
The bottom line is you plan your orders ahead of time and don't need same-day delivery, Prime Pantry membership probably works out to be less less expensive at a cost of $4.99 per month on orders over $40.
Prime Pantry vs Subscribe & Save
Another shopping option Amazon provides is Subscribe & Save, but how does it compare to Prime Pantry?
The difference between the two boils down mostly to the size of the orders you place. If you plan to buy goods in bulk, Subscribe & Save is the best choice.
Prime Pantry, on the other hand, is ideal when you simply want to purchase everyday package sizes. Think one cereal box versus a 6-pack of cereal boxes.
You don't have to choose between the two because they are complementary services. For example, you could enjoy discounts of 5% on Subscribe & Save orders or as much as 20% when you have more than five orders. And at the same time, you could choose Prime Pantry on non-bulk order purchases.
Advertisement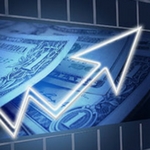 Official tax return reveals how one trader nabbed annual gains of 228%, 309% and 339%. His tax return was released online, exposing this simple trading technique used to pocket nearly half a million in profits.

Click here to see the official tax return before it is deleted...
Prime Pantry Reviews:
The Bottom Line
If you want to avoid the hustle and bustle of grocery store lines, Prime Pantry has much to offer, especially when placing more than one order per month.
For the cost of a cup of coffee each month, you enjoy free shipping on non-perishable items as long as you order at least $40 worth of goods.
Here are some things to note before getting started. First, You will need a Prime membership to take advantage of Prime Pantry, which is a supplemental service.
And the goods available for delivery will mostly be non-perishables like cleaning supplies, hygiene products, canned food, sodas and snacks, laundry detergents, pet food, and so forth.
For perishable goods, you will need to shop at AmazonFresh. Or if you want goods shipped faster to you, Prime Now provides same-day delivery of goods.
Finally, don't forget to take advantage of the coupons program which is available to Prime members. You can get an even better deal on items you wish to purchase by clipping digital coupons that can be used for Prime Pantry goods.
Are you wondering is Prime Pantry worth it? Let us know your experiences at Amazon and whether you believe you got value for money from the service.
>> Amazon Stock: Should You Buy or Sell?
>> Which Mattress Is Better: Sealy vs Serta?
>> Use NordVPN to Watch Netflix Anywhere
Advertisement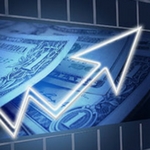 The next 10 minutes could change your life. We've recorded a special sit-down interview with a reclusive millionaire who details how he's closed out winning trade after winning trade throughout the volatility of 2022. In fact, he hasn't closed a single losing trade since 2016. Sounds impossible? It's not - and he'll prove it to you.

Click to see this exclusive sit-down interview