We compare Fundrise vs Realty Mogul in this review on key factors like fees, deposit minimums, geographic coverage, and investment focus so you can make a more informed decision about which real estate crowdfunding site best lines up with your financial goals.
Neither company requires investors to be accredited, so if you don't have a net worth north of one million dollars, you can still gain exposure to the real estate asset class without having to manage a property day-to-day.
But which company has lower minimums and which pays you quarterly versus monthly? In this Realty Mogul vs Fundrise review we'll shine a light on the most important factors to consider before investing a penny.
Realty Mogul vs Fundrise
Comparison
Real Estate Investing
Reviews
Fundrise Review
Realty Mogul Review
Minimum Investment
$500
$1,000
Dividend Frequency
Quarterly
Monthly or Quarterly
Fees
1%


(annual fees)

0.3% → 0.5%


(annual fees)

Commercial
✅
✅
Residential
✅
✅
Single Family
✅
✅
Private REIT
✅
✅
Geographic Coverage
Nationwide
Nationwide
Why Choose Realty Mogul
or Fundrise
If you want to gain exposure to real estate, the old school way was to roll up your sleeves and buy an investment property, whether residential or commercial.
With the invention of real estate crowdfunding sites like Realty Mogul, Rich Uncles, and Fundrise, it's much easier these days to diversify your investments beyond the stock market alone.
And there's good reason to consider spreading your money across asset classes. According to research from Realty Mogul, real estate returns between 2002-17 averaged 10.34% annually versus just 6.69% for the S&P 500 index.
In general, it is prudent to diversify your investments away from the stock market alone, especially for risk-averse investors.
While it's certainly true that stock market returns will beat real estate returns over certain periods, the opportunity for passive income and predictability of cash flows is a key attraction to spread your risk.
Reasons To Invest In Real Estate?
| | |
| --- | --- |
| Commercial Property Features | YES/NO |
| Tax benefits | ✅ |
| Tangible asset | ✅ |
| Inflation hedge | ✅ |
| Cash flow from day one | ✅ |
| Uncorrelated to stock market | ✅ |
| Investment portfolio diversification | ✅ |
| Passive income | ✅ |
| Buy with leverage | ✅ |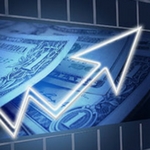 Finally released to the public, trading guru Dave Aquino's guide, "The Options Trading Accelerator Method", reveals how Wall Street's big lie has stopped traders with small accounts from reaching their full potential and how his student favorite trading method could change that!

Click here to keep reading…
Fundrise vs Realty Mogul Minimums
Realty Mogul Investment Minimum
The minimum investment amount required by Realty Mogul to get started is $1,000.
For individuals who want to invest via a self-directed IRA, the investment minimum is $10,000.
Registered Investment Advisors are required to invest a minimum of $25,000.
Fundrise Investment Minimum
At Fundrise, the minimum threshold is lower – it's just $500 for its eFund product and $1,000 for its eREIT offerings.
While the Realty Mogul minimum is slightly higher, both online real estate companies make it affordable for investors who would otherwise be tempted otherwise to buy stocks.
And the costs are vastly lower than the minimum deposits needed to buy property alone. A solo investor would probably need tens of thousands or hundreds of thousands of dollars to buy residential investment properties and perhaps millions to buy commercial real estate investment properties.
The difference is at Realty Mogul and Fundrise, you don't actually own property outright as you would if you were a solo investor but rather you own shares of a company, which in turn owns the properties.
---
➤ Free Guide: 5 Ways To Automate Your Retirement
---
Fundrise Fees vs Realty Mogul Fees
Realty Mogul Fees
Compared to many of the best real estate crowdfunding sites, Realty Mogul fees are rock bottom.
The annual fees charged to investors are between 0.30% → 0.50% and you can expect investments to span anywhere from 6 months to approximately 7 years.
Fundrise Fees
Although Fundrise fees are 2x-3x higher – the annual fee is 1% – they are still highly competitive compared to many online real estate platforms.
Some competitors, like Rich Uncles, charge as much as 3% of invested capital right from the start and tack on additional fees thereafter if you wish to redeem your shares.
Fundrise & Realty Mogul
Investment Strategy
Realty Mogul Investments
Non-accredited investors are restricted to investing only in MogulREIT I, which is a private REIT that invests in and manages a diversified portfolio of commercial real estate investments.
Typically, MogulREIT I will invest in a variety of property types, such as:
Storage
Office
Industrial
Retail
Multifamily
Fundrise Investments
The two primary products offered by Fundrise are:
eREIT (an online version of a Real Estate Investment Trust)
eFund (an investment arm that buys land and develops it)
The investment minimum of $1,000 for the eREIT is higher than for the eFund, which is just $500. eREITs are private REITs that invest in commercial real estate and residential real estate.
The Fundrise eFund pools investor monies in order to buy land and property that is later sold to residential buyers.
Advertisement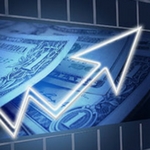 Biden's disturbing new government program may be worse than Obama's. You are at risk for having your bank account frozen. A former bank regulator is blowing the whistle on Biden's frightening plan to take over your money.

Discover the immediate steps you need to take now.
Fundrise Returns vs
Realty Mogul Returns
Fundrise Returns
Fundrise returns, net of fees, in recent years have been as follows:
| | |
| --- | --- |
| Year | Fundrise Performance |
| 2017 | 11.44% |
| 2016 | 8.76% |
| 2015 | 12.42% |
| 2014 | 12.25% |
Realty Mogul Returns
During our research, we were not able to find out historic Realty Mogul returns, however the company does state that risk and return are positively correlated.
It also points out that the risks of real estate investing include, business risks, financial risks, liquidity risks, and inflation/systemic risk.
Realty Mogul vs Fundrise:
Which Is Better?
| | |
| --- | --- |
| Realty Mogul Wins | Fundrise Wins |
| ✅ Low Fees: Annual fees of between 0.30% and 0.50% are charged to investors. | ✅ Fee Transparency: Fundrise charges a 0.85% annual management fee plus a 0.15% advisory fee. |
| ✅ Monthly Dividends: Unlike Fundrise, which only pays out dividends quarterly, some investments at Realty Mogul pay monthly dividends. | ✅ Geographic Exposure: Fundrise has coverage in all 50 states whereas some states are excluded from coverage in the Realty Mogul portfolio. |
| ✅ Licensed Investment Specialists: Got questions? Realty Mogul has a team of licensed experts available to speak with you. | ✅ Investment Minimum: It is possible to invest with Fundrise for as low as $500 whereas the minimum is $1,000 at Realty Mogul. |
| ✅ Passive Income: For anyone needing predictable cash flow each and every month, Realty Mogul is probably the better choice. (Tip: Verify your money is invested in assets that do pay a monthly vs quarterly dividend). | ✅ Self-directed IRA: Although both companies make it possible to invest via self-directed IRA accounts, the $10,000 minimum at Realty Mogul is high and means Fundrise chalks up the victory in this category. |
| ✅ 1031 Exchange: You don't need to own property to qualify to invest in a 1031 exchange that has Federal tax deferral benefits. | ✅ Returns: Fundrise returns are clear and documented over past years whereas we were unable to discern what Realty Mogul returns have been at the time of our research. |
Realty Mogul vs Fundrise
Comparison Summary
Price-conscious investors should look first to Realty Mogul which charges lower annual fees than Fundrise. However, the minimum investment amount starts at $1,000 compared to just $500 at Fundrise.
For investors who value monthly passive income most, Realty Mogul offers the choice between monthly and quarterly dividend payments whereas Fundrise only offers quarterly payouts.
In terms of transparency, we give the nod to Fundrise who discloses performance returns each year since inception and clarifies succinctly how fees are structured across advisory and management services.
All in all, both companies earn high marks for lowering the barrier to entry to real estate investing and, in particular, making commercial real estate accessible to non-accredited investors in all 50 states.
Advertisement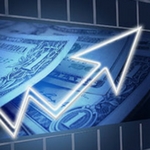 Discover the top 3 hidden AI stocks that could hand you profits of 874% of more!

ChatGPT is the fastest growing app EVER – hitting 100 million users!

Jeff Bezos… Bill Gates… and Elon Musk are betting billions on this "game changing" technology. And you can get in on the ground floor.

Click here to download it for free – with no strings attached.