If making more money is your goal, Fundrise and Acorns can help, albeit in very different ways.
Fundrise is an online real estate crowdfunding site that pools money from lots of investors to buy commercial real estate and residential properties.
Acorns also invests money for clients but it does so via a mobile app that links to bank accounts. When you buy something, Acorns rounds-up the purchase to the nearest dollar and invests the 'loose change' to help you build a nest-egg for a rainy day.
In this Acorns vs Fundrise review, we compare these two very different investment alternatives on key factors, like fees and minimums so you know which matches your financial goals best.
Acorns vs Fundrise
Comparison
Real Estate Investing
Reviews
Fundrise Review
Acorns Review
Minimum Investment
$500
$5
Dividend Frequency
Quarterly
N/A
Fees
1%


(annual fees)

$1 per month or 0.25%


(0.25% on balances over $5k)

Accounts Supported
Taxable + Retirement
Taxable + Retirement
Portfolio
Commercial + residential real estate
ETFs from 7 asset classes
Liquidity
❌
✅
Tax Strategy
✅
❌
Why Choose Acorns or Fundrise
What Is Acorns?
Acorns is a combination of an automated savings app and a robo-advisor.
The app connects to your credit and debit cards so that each time you buy something, the 'loose change' is rounded up to the nearest dollar and automatically invested.
Your investment account is managed by computer algorithms much like any other robo-advisor, such as Betterment, would do.
What Is Fundrise?
Fundrise is an online real estate company that pools money from lots of investors to invest in commercial and residential real estate.
Although Fundrise offers a few different services, its primary offerings are REITs or real estate investment trusts, which offer passive income opportunities to investors.
Four portfolios are available through Fundrise:
Starter
Supplemental Income
Balanced Investing
Long-term Growth
Each portfolio has a mix of REITs and eFunds, which are used to buy land and develop properties for residential homeowners.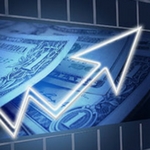 We have the world's leading artificial intelligence forecasting trends in the market. A strategy so precise it achieves a proven accuracy rate up to 87.4%. Check out the next 3 stocks this A.I. has on its radar for you in this free, live training.

Claim your seat now by clicking here.
Fundrise vs Acorns Minimums
Acorns Investment Minimum
You can open an Acorns account without depositing a penny, however a $5 minimum is required to start investing.
You might be surprised how quickly your loose change builds up into a nice nest-egg when each transaction at a grocery store, gas station, or elsewhere sweeps money into an investment account.
Fundrise Investment Minimum
The Starter Portfolio at Fundrise has an investment minimum of $500 while the Supplemental Income, Balance Investing, and Long-term Growth plans all have $1,000 minimums.
---
➤ Free Guide: 5 Ways To Automate Your Retirement
---
Fundrise Fees vs Acorns Fees
Acorns Fees
Acorns charges management fees of $1 per month on taxable accounts and $2 per month on retirement accounts with balances under $5,000.
Once balances reach $5,000 or more, Acorns fees switch from a flat monthly rate to a percentage of assets; a 0.25% management fee applies then.
Fundrise Fees
Fundrise charges an advisory fee of 0.15% and a management fee of 0.85% on Starter Portfolios, Supplemental Income Plans, Balanced Investing Plans, and Long-term Growth Plans.
For clients with an IRA, a $75 annual fee is charged for each eREIT up to a maximum $200. It is paid to the Millennium Trust Company where IRA accounts are maintained.
Fundrise & Acorns Investment Strategy
Acorns Investments
Acorns portfolios are built using exchange-traded funds, or ETFs, from up to 7 asset classes.
They are made up of Vanguard funds and iShares, which generally have low expense ratios.
Your age, income, and time to retirement are factors that Acorns considers in selecting the mix of funds, whether Large Company Stocks, Real Estate Stocks, Small Company Stocks, Emerging Market Stocks, or International Large Company Stocks.
Fundrise Investments
Fundrise portfolios feature a mix of eREITs and eFunds as follows:
Fundrise Portfolio
Investment Mix
Starter Portfolio

50% Income eREIT
50% Growth eREIT

Supplemental Income Plan

25% East Coast eREIT
25% West Coast eREIT
25% Heartland eREIT
25% Income eREIT

Balanced Investing Plan

20% Income eREIT
18.33% East Coast eREIT
18.33% West Coast eREIT
18.33% Heartland eREIT
15% Los Angeles eFund
10% Growth eREIT

Long-term Growth Plan

20% Growth eREIT
16.67% East Coast eREIT
16.67% West Coast eREIT
16.67% Heartland eREIT
20% Los Angeles eFund
10% Washington DC eFund
Advertisement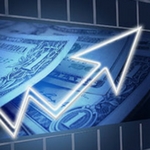 Official tax return reveals how one trader nabbed annual gains of 228%, 309% and 339%. His tax return was released online, exposing this simple trading technique used to pocket nearly half a million in profits.

Click here to see the official tax return before it is deleted...
Fundrise Returns vs Acorns Returns
Fundrise Returns
Since inception, Fundrise returns net of fees have been as follows:
| | |
| --- | --- |
| Year | Fundrise Performance |
| 2017 | 11.44% |
| 2016 | 8.76% |
| 2015 | 12.42% |
| 2014 | 12.25% |
Acorns Returns
Acorns performance returns vary for each client based on portfolio compositions.
The portfolios are largely tied to the performance of stock markets domestically and internationally.
Acorns vs Fundrise: Which Is Better?
| | |
| --- | --- |
| Acorns Wins | Fundrise Wins |
| ✅ Low Fees: Acorns is an especially good deal when account sizes reach $5,000 or more when management fees of 0.25% are charged. For smaller account sizes, the flat rate monthly fee may translate to higher percentage amounts. | ✅ Passive Income: Investors who want to receive income on a regular basis will be better served at Fundrise, which distributes dividends quarterly. |
| ✅ Automated Saving & Investing: Acorns puts your saving and investing on auto-pilot. Each time you use your credit card or debit card, you save a little and it is invested for you. | ✅ Real Estate vs Stock Market: Investors who wish to diversify risk away from the stock market and into real estate will find the mix of commercial real estate and residential property investments at Fundrise to be attractive alternatives. |
| ✅ Investment Minimum: It requires just $5 to start investing with Acorns, though you might be surprised how fast your nest-egg builds. | ✅ Diverse Portfolios: Fundrise provides four portfolios that cater to the needs of both new investors and experienced investors. |
| ✅ Mobile App: Acorns has a highly intuitive mobile app so you can link in to your investments on-the-go. | ✅ Self-directed IRA: IRA accounts are supported through the Fundrise platform. |
Acorns vs Fundrise
Comparison Summary
Fundrise and Acorns are both aimed at investors who like the idea of someone else managing their money, but they provide very different services.
Acorns is best for individuals looking to save more and it invests savings in a combination of stock market ETFs.
Fundrise targets investors who want to gain exposure to the real estate asset class but don't want to own properties outright or manage them.
In reality, you could choose Acorns to help you squirrel away the loose change from everyday transactions and select Fundrise to invest a nest-egg you have already built.
No matter which you choose, the investment minimums are low and fees are competitive.
Advertisement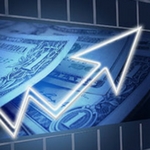 How a 300-square-mile stretch of America's Heartland could power a multi-billion-dollar tech boom… and create a new generation of American millionaires

Learn more here.