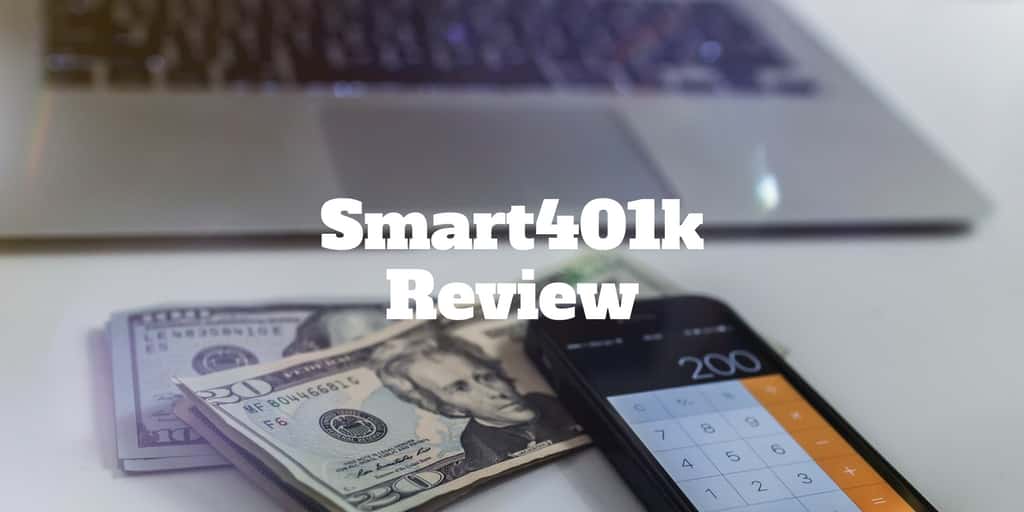 If you are like most people with a 401(k), you probably joined a company that presented you with a list of 401(k) choices, and selected investments funds fairly randomly.
But how do you know if those choices you made were the best ones for you? Do they match your financial goals, time horizon and risk profile? If you are not sure, Smart401k can help.
Smart401k is an online investment advisor service designed to analyze your 401(k) and help you make the changes needed to better match your retirement objectives.
And the analysis is not limited only to 401(k) plans. If you have a 403(b), 457, or Thrift Savings Plan, you can also get a customized investment strategy created by Smart401k investment advisors.
Since 2003, Smart401k has helped more than 38,000 individuals with their retirement plans and advised on more than $6.2 billion in assets, so you can be confident that you are with an experienced team of retirement experts.
Smart401k Spotlight
SMART401K SPOTLIGHT

InvestorMint Rating

3 out of 5 stars

Promo: Free for 30 days
Retirement Plans: 401(k), 403(b), 457, Thrift Savings Plan

via Smart401k secure site
How Smart401k Works
Smart401k gets to know you, analyzes your investment options, and gives you personalized advice about how to allocate your money.
The first step at Smart401k is to get to know your retirement goals and how you handle risk.
Sometimes, investors claim a high capacity for risk but when markets fall it is easy to panic, sell, and go to cash.
Timing the market is notoriously hard, so a long-term outlook is best and that can only be achieved by accurately assessing your true risk tolerance level.
Next, Smart401k analyzes your existing investment options, which are limited to employer-sponsored plan options only.
Unlike an IRA, which gives you more discretion about how to allocate your money, a 401(k) is more restrictive because you can only invest in the range of funds that you are provided.
Finally, Smart401k gives you personalized advice and makes specific allocation and investment recommendations.
So, if you happen to lean more aggressive by nature then Smart401k advisors will most likely recommend a higher percentage allocation to so-called "risky" assets, such as large cap stocks, which may include value stocks.
Your portfolio may also include small cap and mid cap stocks as well as some bond funds, and international stock funds.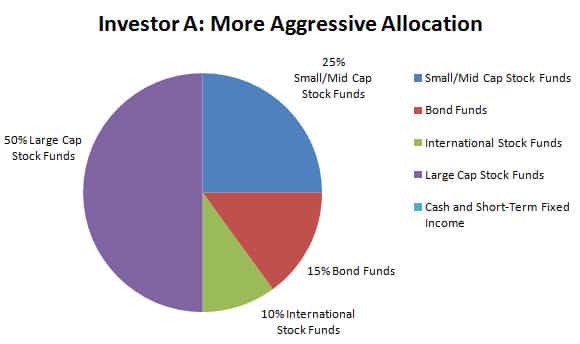 On the other hand, if you tend to be more conservative, your portfolio breakdown will likely skew towards a heavier weighting of cash and short-term fixed income securities, and a comparatively lower allocation to large cap stock funds, mid-cap stock funds, and small-cap stock funds.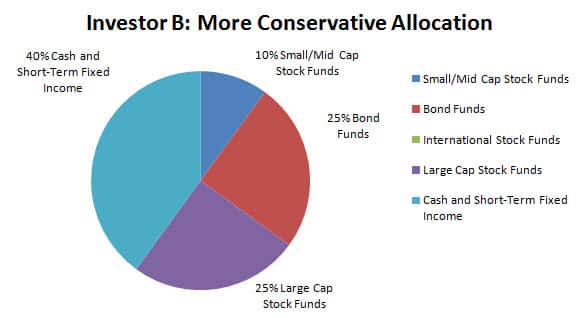 It is up to you then follow through, so unlike a robo-advisor, such as blooom, which monitors your 401(k) and makes changes on your behalf, you must make the changes yourself.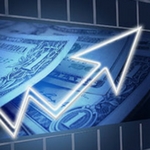 Rising interest rates...Skyrocketing inflation...Exploding debt...A looming recession...It's no wonder Americans are becoming more and more concerned about their savings and investments. That's why I wrote my newest report…This FREE REPORT shows YOU how you could protect your retirement savings before it's too late. Request your free report today and learn how you could protect everything you've worked for!

Request Your FREE Ben Stein Report Today!
Smart401k Investment Method
Smart401k relies on Nobel-prize winning research, called Modern Portfolio Theory, to build diversified portfolios.
The investment method used by Smart401k advisors is based on research from 1952, when Harry Markowitz wrote an article called Portfolio Selection, which formed the basis of Modern Portfolio Theory.
Most traditional financial advisors as well as robo-advisors rely on the Nobel-prize winning research that led to Modern Portfolio Theory as the basis for building diversified risk-adjusted portfolios.
The idea is to optimize returns for various levels of risk, so no matter what your risk profile, a portfolio can be constructed to maximize returns when factoring in risk.
EXCHANGE TRADED FUNDS (ETFs)
When you invest in an employer-sponsored 401(k) plan, your investment choices may be restricted to a range of mutual funds and exchange-traded funds.
Mutual funds and ETFs charge ongoing fees to manage and operate the funds, and these fees are withdrawn at the fund level, meaning that unless you look under the hood, you generally won't know how much you are paying in total fees.
Where Smart401k helps you lower ongoing costs is by comparing your existing allocation of funds to the range of available funds and determining whether cheaper funds could replace existing higher-cost ones.
TAX LOSS HARVESTING
As an investor, your gross annual portfolio returns are important but even more important is what you earn after paying taxes to Uncle Sam.
In a 401(k) retirement portfolio, earnings can grow tax-free until it is time to take withdrawals at which time distributions are taxed.
In a standard taxable account, the cost of taxes is much more significant over time. Tax-loss harvesting is a way to lower the impact of taxes by selling losing positions against winners to offset short-term capital gains taxes.
When you are examining your 401(k) portfolio, you should do so holistically in the context of any other investments you have so that you are optimally allocated across asset classes and appropriately factor in tax considerations.
---
➤ Free Guide: 5 Ways To Automate Your Retirement
---
Smart401k Pros and Cons
Smart401k charges a flat-fee model for access to human advisors that can advise on a wide range of retirement plans though you will need to make account changes yourself.
| | |
| --- | --- |
| Smart401k Pros | Smart401k Cons |
| ✅ Flat-fee Model: Unlike most traditional and financial advisors, who charge a % of assets under management, Smart401k charges a single flat-rate fee of $59 per quarter or $199.95 annually to access human advisors, which compares favorably even to many of the best low-fee robo-advisors. | ❌ Manual Portfolio Changes: It is up to you to make portfolio changes when advisors provide recommendations. If you are looking for an automated 401k investment management and monitoring solution, blooom is a better choice. |
| ✅ Human Advisors: Experienced, licensed financial advisors will guide you through a customized plan to help you better allocate your money across asset classes and funds to match your profile and retirement objectives. | ❌ Sales Calls: If you are a free user, expect to get pitched on paid plans which is not unlike the experience you can expect from large robo-advisors, such as Personal Capital, who pitch mobile app users on investment management services. |
| ✅ 401k Leader: Smart401k has advised 38,000+ individuals with over $6.2 billion since 2003, so you can be confident you are with a firm that has survived stock market cycles and has a long track record of advising clients. | ❌ Total Asset Analysis: If you have a range of account types, taxable, retirement, joint, and so on, Smart401k is limited in providing advice to a single, individual 401(k) account. For more holistic advice, Betterment may be a better option. |
| ✅ Retirement Calculators: What will your 401(k) be worth in 10 years? You can find out easily with the 401(k) calculator provided by Smart401k and find out how much you should contribute as well as the effects of early withdrawals. | |
| ✅ Extensive Retirement Plans Supported: Most robo-advisors steer clear of 401(k) plans (with blooom an exception), but Smart401k embraces not only 401(k)s but also 403(b) and 457 Plans as well as Thrift Savings Plans. | |
| ✅ Mobile Trading: You can access your portfolio on-the-go whether you have an Apple iPhone or an Android phone with the Smart401k mobile app. | |
Smart401k Fees
Smart401k connects you to financial advisors and charges quarterly or annual fees.
When you sign up with Smart401k, you get access to:
Personalized recommendations
Licensed investments advisors
Retirement planning tools
Regular reviews and updates
Market updates and overviews
Service virtually on-demand
| | |
| --- | --- |
| Security | Fees |
| Quarterly Membership | $59.00 |
| Annual Membership | $199.95 |
Advertisement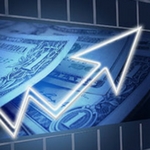 Official tax return reveals how one trader nabbed annual gains of 228%, 309% and 339%. His tax return was released online, exposing this simple trading technique used to pocket nearly half a million in profits.

Click here to see the official tax return before it is deleted...
Smart401k Features
| | |
| --- | --- |
| Type | Description |
| Retirement Plans | 401(k), 403(b), 457, Thrift Savings Plan |
| Human Advisor | Contact a human financial advisor |
| Retirement Calculators | Plan your finances |
| Free Mobile App | iOS and Android compatible |
| Resource Center | Extensive educational resources |
| Flat Fee Model | Pay one rate quarterly or annually |
Smart401k Summary
Smart401k is an online investment advisor that analyzes your existing 401(k), 403(b), 457, and Thrift Savings Plans in order to recommend an optimal allocation to match your risk profile and financial goals.
Unlike many robo-advisor services that are purely digital, Smart401k connects you to a human advisor, who takes the time to research your individual circumstances, understand your risk profile and retirement financial goals.
A nice feature is that you only pay a single flat fee for the service either quarterly or annually, and you get a host of fringe benefits, such as retirement calculators, a mobile app to view your retirement accounts on-the-go, and an extensive educational resource center.
Perhaps the biggest drawback is that when you do receive recommendations, you will need to make changes yourself to your account but when comparing the value provided against the cost charged, Smart401k does enough to earn your serious consideration.
Advertisement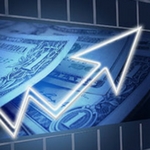 The next 10 minutes could change your life. We've recorded a special sit-down interview with a reclusive millionaire who details how he's closed out winning trade after winning trade throughout the volatility of 2022. In fact, he hasn't closed a single losing trade since 2016. Sounds impossible? It's not - and he'll prove it to you.

Click to see this exclusive sit-down interview