Founded by Sallie Krawcheck in partnership with tech entrepreneur, Charlie Kroll, Ellevest has a mission to get women invested in their financial futures and supports them in attaining their financial goals.
Ellevest offers three levels of service:
Ellevest Essential is an automated robo-advisor designed for the hands-off individual who wants Ellevest to manage her money without lifting a finger.
On the other hand, Ellevest Plus and Executive memberships allows for retirement account management, such as Roth and SEP IRAs.
Like most other robo-advisors, Ellevest relies on exchange-traded funds to build diversified portfolios and has substantially lower fees than most human financial advisors. On fees, it also comes up trumps when compared to many of its peers.
Ellevest Spotlight
ELLEVEST SPOTLIGHT

InvestorMint Rating

4.5 out of 5 stars

Ellevest Essential: $1/mo
Ellevest Plus: $5/mo
Ellevest Executive: $9/mo

via Ellevest secure site
Ellevest Features
| | |
| --- | --- |
| Fees | $1 – $9 per month |
| Minimum Investment | $0 |
| Tax-loss Harvesting | Yes on all taxable accounts |
| Best For | Women |
| Human Advice | YES |
| Portfolio Rebalancing | YES |
| 401(k) Advice | YES |
| Interface | Web-based |
| Customer Support | Phone + Email |
| Automatic Deposits | Monthly, Bimonthly & Quarterly |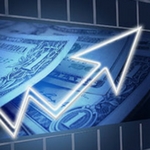 Here's something investment expert Nilus Mattive has never discussed publicly before...

He believes right now is the best time to consider putting some money into the cryptocurrency markets. Let him show you the seven big cryptos that could go to zero, as well as some of his favorite plays and strategies for 2023.

Watch this free video and see for yourself.
Ellevest Essential Vs Plus Vs Executive
Ellevest offers both a purely automated investment management offering as well as a higher tier of service, Ellevest Executive, for higher net worth clients who prefer human oversight and accessibility.
Essential
Ellevest Essential is a technology-powered robo-advisor designed for the hands-off woman who wants to invest her money in a diversified portfolio of exchange-traded funds at less cost than a traditional financial advisor would charge.
For a low monthly cost of just $1, Ellevest Essential constructs client portfolios using a goals-based approach. For example, you specify financial goals, such as saving for a new home or buying a new car, and Ellevest will examine your timeline, savings, target amount, and capacity for risk to build a customized investment portfolio.
Personalized investment portfolios take into consideration other factors too, including your salary, expected salary growth, and assets in order to make portfolio recommendations.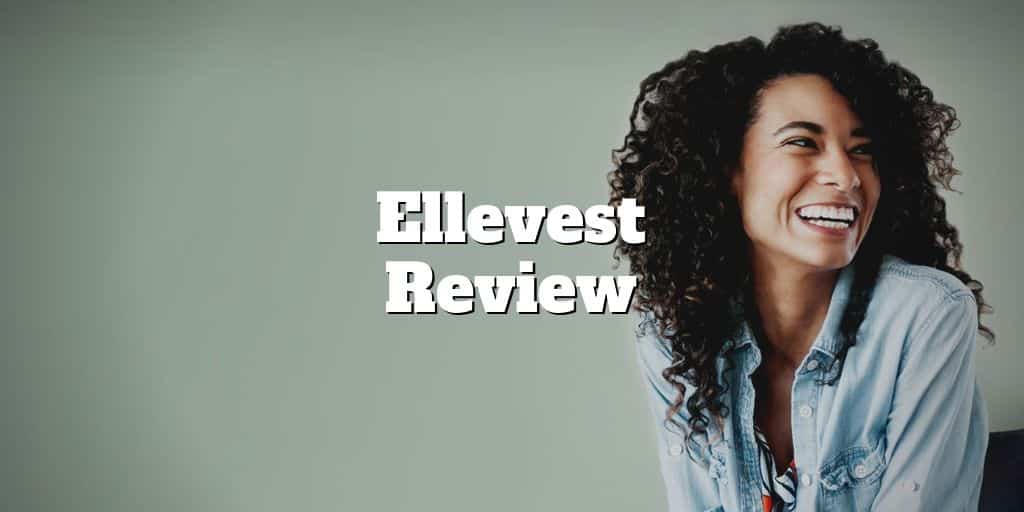 As you get closer to the target date for your financial goals, portfolio recommendations become increasingly more conservative. This dynamic allocation adjustment over time that factors in a client's changing capacity for risk raises the bar for all robo-advisors.
During our discussions with the senior team, this dynamic allocation feature was described as roboadvisor 2.0, and we wholeheartedly agree that it is in the best interests of clients to modify risk exposure as time goes by to reflect changing financial circumstances.
Where Ellevest shines also is in providing insight into how likely you are to meet your financial goals. Ellevest displays a 70% likelihood of meeting your financial goals, which compares favorably to the 50% benchmark figure used in the industry, so you enjoy a higher degree of confidence that you will achieve your goals.
---
➤ Free Guide: 5 Ways To Automate Your Retirement
---
Where Ellevest Essential Shines
The perks don't stop at money management. Essential members have unlimited access to learning workshops, video resources, and email courses from a team of financial planners.
You can also save more easily by electing to participate in a "rounding up" program whereby extra change is deposited into an FDIC insured account.
Members also receive unlimited ATM fee reimbursements.
Perhaps one of the biggest perks is the 20% discount off of one-to-one coaching sessions.
Plus
For members with retirement accounts, Ellevest offers a higher tier of service for a fee of $5 per month.
When you see what you get for this fee, you will realize it is highly competitive when compared to the costs and services provided by other leading robo-advisors.
As you might expect, Ellevest will build a diversified portfolio for you using a combination of the following securities and investment options:
Common stocks
Preferred stocks
Municipal securities
Mutual funds
ETFs
Unit investment trusts
Hedge funds
Alternative products
And like other robo-advisors, Ellevest does not attempt to time the market or make bets on specific assets, sector classes, or individual securities.
But where Ellevest Plus earns brownie points is:
You receive a 30% discount for 1:1 access to Chartered Financial Professionals for personalized guidance on finances and money growth strategies; and
You receive a 30% discount for 1:1 access to Executive Coaches for guidance on salary negotiations and career events.
A personalized investment plan that encompasses all your retirement accounts.
These services distinguish Ellevest from most other robo-advisors because Ellevest emphasizes that men and women have earning trajectories that follow different arcs.
As a company that relies on data about where women's salaries peak in general, Ellevest can better serve women by customizing financial guidance to their specific needs.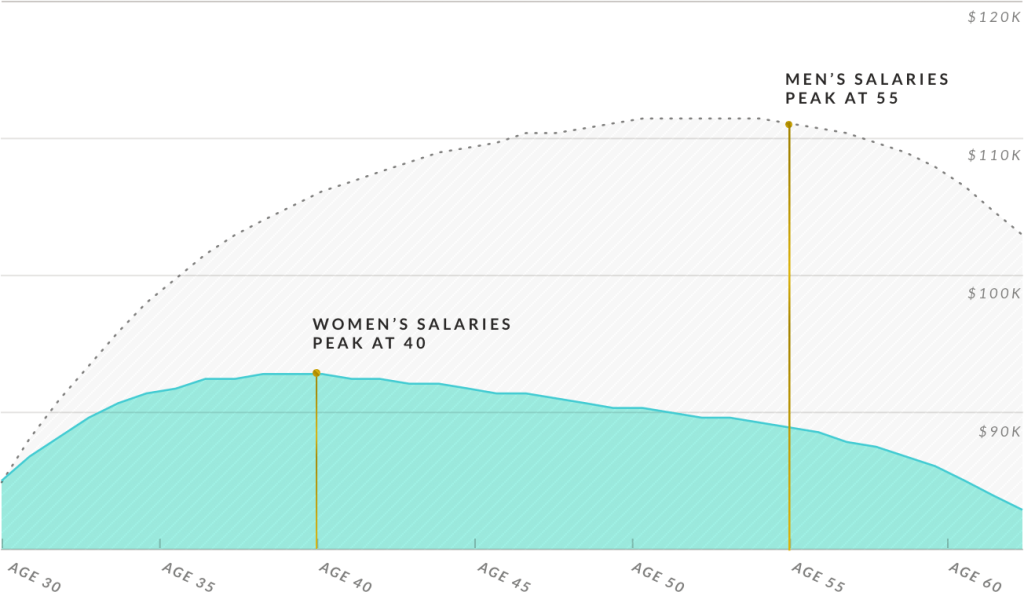 While some robo-advisors have a cookie-cutter investment management services that serves men and women equally without factoring differing earnings arcs, which can lead to sub-optimal portfolio allocations and money strategies for women, Ellevest optimizes for an individual's financial circumstances.
Both women and men can benefit from this deeper insight and more thoughtful approach to serving clients.
Executive
The Executive plan is all about setting goals. Research shows that setting financial goals correlates with a higher rate of achieving them versus those who do not set goals.
The Executive level of membership features all the benefits of the Essential and Plus plans but also includes a focus on goal-based investing for up to six customized accounts.
Ellevest Fees
Ellevest fees are tiered based on the level of service required.
The monthly fee for Ellevest Essential is $1 per month while $5 is charged for Plus and $9 for Executive.
Essential: $1 per month
Plus: $5 per month
Executive: $9 per month
Like most robo-advisors, these management fees are exclusive of fund fees that range from 0.06% to 0.16% annually.
Our research shows that these fund fees are highly competitive, an another reason why Ellevest deserves your serious consideration, whether you are a woman or a man.
Advertisement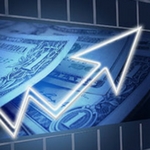 This has been one of the WORST years for stocks. But despite the awful trading conditions of the last eight months, I've delivered profit opportunities to my students like 22% on PBT after a week in the trade…And 31% on PEGA in only 8 days. I've JUST sent out a brand-new alert on a stock that's showing all the right signs of an impending breakout…

Click to Get the Trade and a Full Year of Stealth Trades for just $5 Today
Ellevest Investment Method
Ellevest uses low-fee ETFs to build diversified portfolios that are aligned with clients' financial goals, time horizons and capacity for risk.
Ellevest astutely realizes that risk tolerance may not be the optimal gauge to assess an investor's risk profile because when markets are rising investors often overestimate their risk tolerances and when markets are falling they underestimate their risk tolerance levels.
Instead, Ellevest focuses on capacity for risk as a better tool to incorporate the timeline of reaching a financial goal.
Upon learning what your risk profile is and having a better holistic understanding of your financial goals and time horizons, Ellevest uses low-fee exchange-traded funds, including many from Vanguard, to build customized, diversified portfolios.
Essential
Model portfolios are used by Ellevest to manage clients' assets. Ellevest allocates client monies to ETFs and cash equivalents on a discretionary basis using proprietary algorithms.
For each goal you set, Ellevest invests in a portfolio of ETFs using a method influenced by your time horizon, which you can change at any time.
Your accounts are monitored automatically, managed digitally, and rebalanced periodically according to the model strategy.
Rebalancing does carry a tax risk – for example, if winners are sold near year-end, the capital gains taxes may be significant.
Unlike Betterment and Wealthfront, Ellevest does not apply a broad tax-loss harvesting "brush" to all client portfolios.
The team doesn't believe this is necessarily the best way to optimize for after-tax returns. For more information on the tax strategies employed by its rivals, you can view this tax article.
However, Ellevest doesn't ignore tax considerations. Quite the contrary, it employs what it calls a Tax Minimization Methodology, which we describe below.
Private Wealth
A primary difference between the basic accounts and Private Wealth accounts at is human oversight. Ellevest personnel monitor client accounts and make portfolio adjustments as necessary but the minimum investment to elect the private wealth management option is $1,000,000 in investable assets.
Think of Ellevest Private Wealth as a more tailored solution to your individual needs, risk profile and financial objectives.
Ellevest builds a globally diversified portfolio that may include:
Individual debt instruments
Mutual funds
ETFs
Individual equities
Closed-end funds
Partnerships
Private and illiquid investments
Ellevest will look to apply tax minimization methods, including deferring capital gains and realizing losses when tax benefits outweigh transaction costs.
While investment methods are similar, perhaps the greatest benefit of Ellevest Private Wealth extends beyond your portfolio to factor in your money growth strategies for life.
We were impressed that Ellevest doesn't just "talk the talk" when it comes to building a financial solution for clients. Because of its insights into how income and spending patterns differ for men and women, Ellevest can help clients to better navigate career hurdles by providing Executive Coaches at no extra charge.
And because clients get 1:1 access to Chartered Financial Professionals, Ellevest has a more holistic overview of your overall financial situation, which means a more personalized and tailored experience.
Ellevest Tools
Ellevest's stand out tool is its trade-off algorithm which spotlights the cost-benefit analysis when you allocate more to one investment than another.
Ellevest has a nice trade-off tool which gives you insights into the effects of prioritizing one goal over another.
For example, if you are saving up for a new car but set a new goal to go on a fancy vacation abroad, Ellevest will inform you what the impact is to your car-buying goal.
You can view your goals on Mint also if you wish. Simply eSign on the Ellevest dashboard and away you go!
Ellevest Pros and Cons
Ellevest charges competitive fees for both its Essential, Plus and Executive services, provides Chartered Financial Professionals and Executive Coaches, and even has a private wealth management service for higher net worth individuals. 
Ellevest Pros
Ellevest Cons
✅ Management Fees: Low fees that range from $1 to $9 monthly depending on membership level.
❌ Tax Loss Harvesting: Ellevest views the merits of tax-loss harvsting differently to Betterment and Wealthfront.  While Ellevest does support tax-advantaged investing, it does not provide the granular approach to tax-loss harvesting, called Direct Indexing, offered by Wealthfront.
✅ Emergency Fund Management Fee: No management fees are charged on monies held in emergency funds. This is highly unusual in the money management industry, which generally charges management fees even on cash held.
❌ Fewer Account Options: As a comparatively new robo-advisor on the scene, Ellevest caters to fewer account types than some other leading robo-advisors.
✅ Chartered Financial Professionals: Ellevest clients receive discounted 1:1 access to CFPs for personalized guidance on finances and money growth strategies.
✅ Executive Coaches: Ellevest clients also receive discounts to 1:1 access to executive coaches in order to help navigate salary negotiations and career events.
✅ Private Wealth Management: For qualified clients investing $1,000,000 or more, Ellevest provides a private wealth management service that includes value-based investing options.
✅ Financial Goal Setting: Ellevest provides greater specificity and clarity on financial goal-setting than you might find elsewhere.

Instead of investing more generally for the long-term, you get to "bucket" your financial goals so you can specify for example that you are saving for a new home, buying a new car, saving up for a vacation, building an emergency funds cash cushion, preparing for college tuitions, or putting money aside for a wedding.

✅ Trade-off Tool: If you're on track to meet your financial goals, but must pay for something new, what is the effect on when you will reach your financial goals? Those are the insights you may glean from Ellevest's trade-off tool.
✅ Gender Focus: Data shows that women's salaries peak earlier than they do for men. This important income difference has significant effects on investing allocations, which Ellevest recognizes and supports.
Ellevest Minimums
Unlike most traditional advisor who charge management fees on both invested assets and cash, Ellevest stands out by charging no management fees on money held in emergency funds. Overall fees compare well to other robo-advisors.
Category
Fees
Account Minimums
$0 for Essential, Plus and Executive

$1M for Private Wealth Management

Investment Expense Ratio
0.06% → 0.16%
Annual, Transfer, Closing Fees
$100 IRA Transfer Out Fee
Personal Finance Tools
Trade-off Goal Setting
Ellevest Accounts
As the new kid on the block, compared to the the likes of Betterment, Wealthfront and Personal Capital, who started almost a decade earlier, Ellevest is playing catch up with the selection of accounts it has on offer.
Ellevest Tax Strategy
Some basic tax minimization strategies are included as part of Ellevest's offering, from deferring capital gains taxes and comparing transaction costs to realizing losses for tax purposes, but Ellevest differs from Betterment and Wealthfront when it comes to providing a "one-size fits all" tax-loss harvesting solution.
The Tax Minimization Methodology employed by Ellevest places tax-inefficient assets in tax-efficient accounts and tax-efficient assets in tax-inefficient accounts.
For example, tax-efficient municipal bonds are placed in taxable accounts while corporate and government bonds are placed in retirement accounts.
Plus, when your accounts need to be rebalanced, Ellevest maximizes your tax losses and minimizes your taxable gains wherever possible.
For specific tax advice, Ellevest encourages clients to consult with tax specialists.
| | |
| --- | --- |
| Type | Capability |
| Tax Deferring Gains | YES |
| Tax Loss Benefits Vs Transaction Costs Comparison | YES |
| Tax Minimization Methodology | YES |
| Automated Tax Loss Harvesting | NO |
Ellevest Review Summary
Top robo-advisors need to look over their shoulder because the new "kid" in town has a lot to offer. Ellevest may be younger than its leading rivals, Betterment and Wealthfront, but what it lacks in age it makes up for in a world class product offering.
Ellevest charges low monthly fees for its membership levels: Essential, Plus, and Executive. Where Ellevest has the edge is its lower account minimum and it goes the extra mile by providing Chartered Financial Professionals and Executive Coaches who help with salary negotiations and career guidance.
Another standout feature at Ellevest is its gender focus. By recognizing that men and women experience salary peaks at different points in their respective careers, Ellevest constructs portfolios that are tailored to client needs. Plus, portfolio allocations dynamically adapt as clients get older to account for modified capacities for risk.
Ellevest considers tax impact in its service offerings and automatically rebalances portfolios as you might expect of any leading robo-advisor.
The bottom line is whether you are a woman or a man, you will need to go a long way before finding a robo-advisor that beats Ellevest.
Advertisement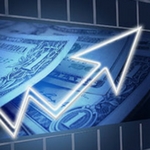 Here's something investment expert Nilus Mattive has never discussed publicly before...

He believes right now is the best time to consider putting some money into the cryptocurrency markets. Let him show you the seven big cryptos that could go to zero, as well as some of his favorite plays and strategies for 2023.

Watch this free video and see for yourself.