BILL.com SPOTLIGHT

InvestorMint Rating

4.5 out of 5 stars

Accounts Payable Automation
Syncs with Accounting Software
High ROI on Price Vs Time Savings

via Bill.com's secure site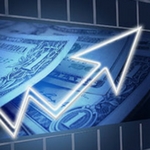 The #1 income play for 2023 is NOT a stock, bond or private company... Rather, it's a little-known alternative investment that could hand you big monthly income from oil and gas.

Find Out What It Is Right Here
Keeping track of accounts payable and accounts receivable is a critical business function, whether you are a sole proprietor or you have a multi-million dollar company.
It doesn't matter how much demand there is for your products and services if you don't get paid. And you can't operate if the lights go out because you overlooked a past-due bill.
At one time, the entire accounts payable and accounts receivable process was paper-based, and accountants or finance professionals did this work by hand.
The rollout of accounting software like Quickbooks, Xero, Intacct, and NetSuite added some automation, but even these platforms don't eliminate manual accounting tasks.
Bill.com integrates with popular accounting software, then takes the digitization of accounting functions a step further. 
Invoices go out electronically, payments are made online, and the whole process of sending and receiving funds is managed through a single intuitive user interface.
It's no wonder small and medium-sized businesses are moving away from traditional paper-based invoices, checks, and similar. For most companies, the time savings alone offsets Bill.com fees.
Accounting firms have gotten on-board with the digital service as well, and Bill.com boasts that its users include more than 80 percent of the top 100 US accounting firms.
Bill.com Integrates with Major Accounting Software Packages
Bill.com is focused on simplifying the accounts payable and accounts receivable process, and that is made clear in its long list of features. The most compelling are these:
Electronic payments to US and international vendors
Digital invoices
Automated reminders
Electronic payment acceptance capabilities
Document storage and retrieval
Mobile app
Automated data entry 
Integration of popular accounting software
Comprehensive dashboard
Accounts Payable Automation 
Of course, the question is, how do these features help you?
Where Bill.com Stands Out
Bill.com users can't stop talking about the time they save through automation of accounting functions. These are the biggest advantages of the Bill.com platform:
The move from paper checks to electronic payments means outstanding accounts payable are resolved faster. Choose from ACH payments, Vendor Direct virtual card payments, checks, or international wires.
Digital invoices reduce the need to print and mail documents, then follow up to confirm receipt.
When invoices aren't paid promptly, the system sends reminders automatically – that means less time spent on administration for you.
No need to create a costly merchant account or concern yourself with the logistics of ACH payments. Bill.com handles electronic payments behind the scenes in a process that is fast and seamless for you and your clients.
The problem with paper is you have to put it somewhere – and chances are you will spend hours searching for specific documents when you need them. Bill.com stores accounts payable and accounts receivable data for you in a manner that makes it easy to retrieve.
The Bill.com mobile app lets you manage billing and payments on-the-go.
The system is built to save you time, and that means reducing the need for manual data entry. Bill.com software captures invoice details and imports them for your review.
Because Bill.com connects with the accounting software you already use, you won't have to enter information twice. Details are synced with the software of your choice in real-time, so both sets of data stay current.
Your dashboard gives you visibility into the state of your accounts payable and accounts receivable at a glance, so nothing is overlooked.
Moving money through Bill.com gives you fraud protection at a level not otherwise available to small businesses. 
Advertisement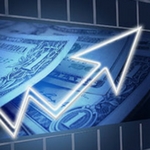 Rising interest rates...Skyrocketing inflation...Exploding debt...A looming recession...It's no wonder Americans are becoming more and more concerned about their savings and investments. That's why I wrote my newest report…This FREE REPORT shows YOU how you could protect your retirement savings before it's too late. Request your free report today and learn how you could protect everything you've worked for!

Request Your FREE Ben Stein Report Today!
Where Bill.com Could Be Better?
No platform is perfect, and some Bill.com users point out areas that still need work. These are the primary disadvantages of using the Bill.com platform.
Occasional difficulties with the user interface have cropped up since Bill.com revamped its look and added features in 2020. The new features have been well-received, but they have caused the system to slow down a bit.
Some users have trouble with the scanning function that is intended to import invoice information into the system.
A minority of Bill.com users indicate customer service is not responsive.
Bill.com reviews are overwhelmingly positive, and even the negative remarks reference elements of the platform that need tweaking – not a complete overhaul.
It's important to note that both the fans and the critics agree on one thing across the board: Bill.com's pricing vs time saved delivers a strong return on investment.
---
➤ Free Guide: 5 Ways To Automate Your Retirement
---
Bill.com Pricing and Plans
There are four distinct Bill.com plans. The features expand as pricing increases, which is a benefit for small businesses.
Those who need simple accounts payable or accounts receivable software can choose a less expensive plan that provides just the right level of support.
When the business grows and needs change, upgrading is fast and easy.
Essentials Plan – $39 per user/month
The Bill.com Essentials plan focuses on basic accounts payable and accounts receivable functions. Features available in this package include the following:
Manage either your accounts payable or your accounts receivable (not both)
Import and export data
Up to five standard user roles
Access to standard approval workflows
Unlimited digital document storage
Payment support
Membership in the Bill.com Business Payments Network
Team Plan – $49 per user/month
The Bill.com Team plan focuses on basic accounts payable and accounts receivable functions, but it adds the ability to sync with your accounting software.
Manage either your accounts payable or your accounts receivable (not both)
All features included in the Essentials plan
Integration of accounting software like Xero, QuickBooks Pro, QuickBooks Online, and QuickBooks Premier
Create customized user roles based on business needs
Corporate Plan – $69 per user/month
The Bill.com Corporate plan offers the option to manage both accounts payable and accounts receivable functions for one price.
Manage accounts payable and accounts receivable
All features included in the Essentials and Team plans
Streamline invoices and payments through automation tools
Create customized user roles that include "approver-only" capabilities
Create customized approval limits.
Enterprise Plan – Custom Pricing
The Bill.com Enterprise plan is intended for larger, more complex businesses that require customized functionality for unique needs.
Virtually all of Bill.com's features are accessible through this plan, and the pricing is tailored to how the software is used within the organization.
Manage accounts payable and accounts receivable
All features included in the Essentials,Team, and Corporate plans
Integrates with NetSuite, Intacct, and QuickBooks Enterprise
Supports accounting files in multiple entities or locations
Offers API access to Bill.com
Allows importing and exporting data with Microsoft Dynamics
All plans come with a free trial period, so you can explore and test the system risk-free.
Other Bill.com Fees
The monthly subscription fee covers all Bill.com features, but there are fees assessed by financial institutions and postal shipping services for certain transactions you make through the platform.
These are passed onto you separately from your monthly Bill.com fee, as follows:
Sending or receiving an ePayment – $0.49/each
Sending or receiving an ACH payment – $0.49/each
Bill.com printing/mailing services for checks and invoices – $1.69 for each check or invoice processed
Merchant fees for credit card payments – Level 3 processing rates
International wires sent in USD – $9.99 each
These prices do not include relevant sales tax.
Advertisement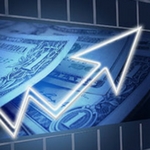 As you've no doubt seen on the news, our economy is facing uncertain times ahead. Inflation continues to skyrocket, the Fed has been failing us left and right, and the government is in shambles. As it stands, your money is not safe. But there is hope, the Inflation Survival Plan will tell you everything on how to not only survive, but actually thrive through this harsh economic change.

So don't wait until it's too late, act now and secure your future TODAY!
Bill.com Reviews by Customers
Customers are enthusiastic about the time they save through the Bill.com platform. Examples of Bill.com user comments include the following:
"There are multiple dashboards where you can see the status of your payables on one screen which is convenient. Also, the reporting features are great."
"Bill.com has approval workflows. These make it easy to control your payables and avoid fraud."
"It notifies you of the different stages as a payment is coming through which relieves anxiety/stress of getting paid."
"The system is useful for companies with multiple US and international locations. Accounts payable is centralized and automated with Bill.com."
Even the reviewers who give five stars might mention areas whether the platform could be better. Examples of Bill.com review comments that point out the need for improvement include the following :
Bill.com recently implemented a new interface. It can be confusing at times. 
Setting vendors up on ACH/EFT can be tough for tech-challenged folks.
The good news is that Bill.com has friendly, helpful customer service staff ready to assist with any issues.
Bill.com Security Features
Companies that have not yet transitioned to web-based accounting services point to one primary concern: security.
Cybercrime is more prevalent than ever, and managers want to avoid fraud and theft of data at all costs.
Bill.com relies on cutting-edge security features to ensure that transactions are encrypted and data is safe. It points out these ways your business is protected when you use Bill.com:
Account Security
Bill.com is committed to ensuring that your account can only be accessed by you.
The software requires strong passwords and two-factor authentication to view any confidential data, and that information is transmitted over a secure channel.
If you forget to log out of your account, don't worry. Bill.com will log you out automatically if there is no activity.
Network Security
In addition to protecting your account from unauthorized access, Bill.com ensures that its network remains secure against intruders.
It uses state-of-the-art cyber security software that includes intrusion detection features, and the network is constantly monitored for any signs of compromised services.
Data Security
Your information is protected by several levels of encryption, preventing unauthorized users from stealing the data. As it moves through the web during digital transactions, data is protected with TLS (Transport Layer Security), which is the industry standard.
Finally, data is backed up at co-location centers, so you won't lose your information in case of an emergency or disaster.
All data centers are operated by industry experts, and all Bill.com employees go through a background check and data security training upon hire.
Payment Fraud Protection
When you use Bill.com's digital payment and check services, you don't have a book of blank checks hanging around. That is, itself, a critical measure for reducing fraud and theft.
Bill.com Review Summary
When it comes to overall features, pricing, and popularity, Bill.com is the top choice for small and medium-sized businesses.
The platform simplifies and streamlines processing of accounts payable and accounts receivable, reducing the time spent on manual data entry and follow-up. That's a win for businesses of any size.
Advertisement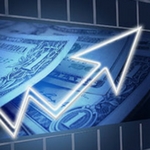 We could be facing one of the harshest economic challenges ever experienced thanks to an incompetent government and severe global unrest. If you aren't proactive, you could see yourself and your family become another financial casualty. But, the Inflation Survival Plan has you covered. Learn insider tips and tricks, IRS loopholes and more that will help your finances soar.

Take 15 Seconds to get the FREE Inflation Survival Plan and ensure your family's financial security.