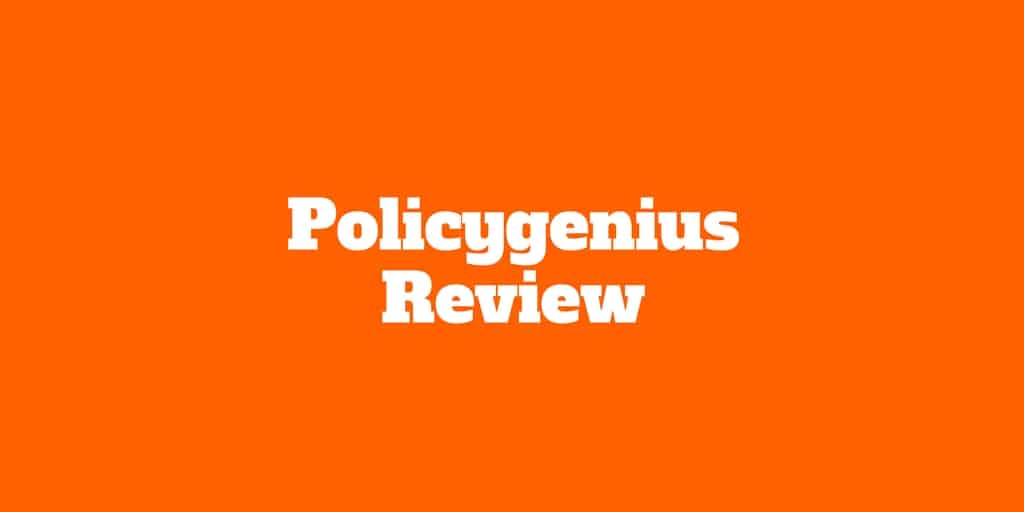 Whether you are a proud new parent looking out for your new baby or keen to provide for your family down the line, life insurance is a cornerstone of a sound financial plan.
Not only can life insurance replace income for dependents, pay final expenses, and cover taxes, but it can also create an inheritance for your heirs.
If there is one insurance policy not to overlook, it is life insurance.
And it's never too soon to pick the right policy. But how do you find the right life insurance company to meet your needs? The short answer is…
Policygenius
Policygenius provides a comparison shopping portal for you to find top-rated life insurance companies.
It is no surprise that Policygenius earns rave reviews from customers because it only works with insurers who have been awarded high financial ratings, removes pushy agents from the sales process, and allows you to compare and shop 100% online.
No matter what kind of life insurance best meets your needs, you can compare quotes easily.
Best of all, Policygenius is 100% free so it doesn't cost you a penny to compare life insurance options.
But what else do you need to know before shopping for life insurance at Policygenius?
Policygenius Review Spotlight
POLICYGENIUS SPOTLIGHT

InvestorMint Rating

4.5 out of 5 stars

Pricing: Free to Compare Quotes
Insurance Types: Life, health, auto, pet, renters, home plus more
Shopping Experience: 100% Online (no pushy sales agents)

via Policygenius secure site
What Is The
Best Life Insurance Policy?
It's easy to feel bamboozled by life insurance options, so how do you find the best life insurance policy to meet your needs?
The most common types of life insurance are term life insurance and whole life insurance.
Term Life Insurance
When balancing costs and benefits, term life insurance is typically sufficient for most people
Features of term life insurance include:
Provides death benefits only
Most affordable life insurance for most people
Easiest life insurance policy to purchase for most people
For the term of the policy, it pays benefits only if you die
Purchased for fixed time periods, such as 5, 10, 15 or 30 years
Term life insurance can generally be converted to whole life insurance.
Whole Life Insurance
Whole life insurance includes lifetime coverage and you typically need a medical examination to qualify.
Other aspects of whole life insurance include:
Provides death benefits plus cash value accumulation during the life of the policy
Cash value can be borrowed or withdrawn during the life of the policy
Premiums can be higher than other policies initially but, over the long term, can save money
Offers significant benefits when estate planning
Can sometimes be purchased without a medical exam, albeit for a higher cost
Whether you are looking for term life insurance, whole life insurance, or other types of life insurance, Policygenius is a top notch comparison portal designed to vastly simplify the insurance-buying process.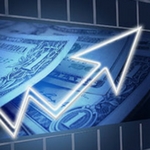 Thanks to forgotten 50-year-old legislation, often ignored by investment advisors, gold bugs, and silver hounds... You can now collect $10,000 or more in free silver.

Millions of Americans know NOTHING about this... Because it exploits a "glitch" in the IRS tax code that helps protect your retirement... While paying ZERO TAXES & PENALTIES to do it. That's why you need to see this NOW.

Click Here to get all of the details in this FREE Kit
How Does Policygenius Work?
Policygenius helps people to get the insurance coverage they need and make them feel good about it.
And to make that happen, the first step is to provide you with unbiased advice that is jargon-free.
Next, compare quotes side-by-side to find the best option and save money.
And lastly you can apply and buy life insurance through Policygenius, and leave it to their licensed advisors to handle the details free of charge.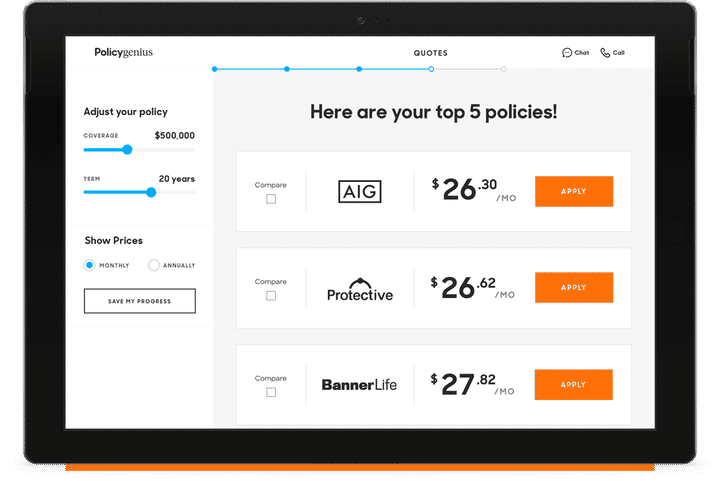 ---
➤ Free Guide: 5 Ways To Automate Your Retirement
---
What Types Of Insurance
Does Policygenius Provide?
Policygenius is your portal to just about any type of insurance you may wish.
Although life insurance is its flagship product, you can find other types of insurance from disability insurance to auto insurance there too.
Policygenius Types Of Insurance
Description
Life Insurance

Term life insurance
Level term life insurance
Return of premium life insurance
No medical exam life insurance
Whole life insurance

Disability Insurance

Long-term disability insurance
Short-term disability insurance
Supplemental disability insurance
Mortgage disability insurance

Health Insurance

HMO Plans
PPO Plans
EPO Plans

Renters Insurance

Replacement cost renters insurance
Cash value renters insurance

Pet Insurance

Accident-only plans
Congenital and hereditary conditions
Cancer and chronic diseases

Auto Insurance

Non-owner car insurance
Gap insurance
Ride-share insurance
Rental car insurance

Jewelry Insurance

Lost, stolen, or damaged jewelry
Pre-emptive repairs
Stone tightening
Restringing
Re-posting
Re-pronging
Re-clasping

Homeowners Insurance

Named perils covers only the types of disasters named in the policy
Open perils covers all disasters except exclusions specifically named in the policy

Identity Theft Insurance

Covers expenses incurred when restoring your identity and repairing your credit post-crime

Travel Insurance

Nonrefundable trip deposits
Medical evacuation
Lost baggage
Lost passport
Delayed travel
Canceled flight due to bad weather
Get Free Quotes At Policygenius
If you don't know exactly what type of life insurance you want or need, Policygenius has an extensive library of articles to help you become more informed.
For example, if you were looking for life insurance, Policygenius provides a series of articles titled:
How much life insurance do you need?
Is term life insurance worth it?
Should you buy life insurance for children?
Policygenius then goes a step further and reviews companies with which it is affiliated so you get a better perspective on your options.
For example, if you are looking for renters insurance, Policygenius features reviews on Allstate, Lemonade, Geico, Progressive, State Farm, Stillwater, and Liberty Mutual.
Once you are clear about what you want, it is simple to get free quotes.
Simply enter some personal information about where you live if you are looking for renters insurance, jot down what stuff you own, and the level of the protection you need, and then checkout.
Similarly, if you were looking for life insurance, you would submit your details, enter your health details, and get free quotes in no time.
It's as simple and intuitive as it gets, which is one of the reasons Trustpilot reviews of Policygenius are about as close to perfection as possible, almost a perfect 10.
Advertisement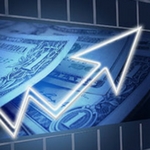 This has been one of the WORST years for stocks. But despite the awful trading conditions of the last eight months, I've delivered profit opportunities to my students like 22% on PBT after a week in the trade…And 31% on PEGA in only 8 days. I've JUST sent out a brand-new alert on a stock that's showing all the right signs of an impending breakout…

Click to Get the Trade and a Full Year of Stealth Trades for just $5 Today
Is Policygenius Right For You?
If you are looking to provide for your family, Policygenius is a one-stop portal to compare life insurance policies.
Policygenius connects you to insurance coverage from its partners who have financial ratings of A- or higher.
And to give you further peace of mind, Policygenius is licensed in all 50 states.
Since inception, Policygenius claims to have helped over 4.5 million people shop for insurance and protected customers with over $20 billion in coverage.
And it earns an A+ rating from the Better Business Bureau, so it has done an excellent job overall in serving customers and successfully resolving disputes and complaints.
Policygenius Pros and Cons
| | |
| --- | --- |
| Policygenius Pros | Policygenius Cons |
| ✅ Intuitive Portal: Every step of the insurance comparison and buying process is made simple. The widgets to walk you through getting quotes are polished and intuitive. | ❌ Limited Number of Insurance Partners: Because only top rated insurance companies who already partner with Policygenius are featured, you may wish to shop around online to see what other insurance options are available. |
| ✅ Many Types Of Insurance: You can find health, auto, life, disability, renters, pet, jewelry, homeowners, travel, and identity theft insurance quotes. | ❌ High Risk Users: Individuals with impaired risk may need to speak with experienced agents to help find the right insurance options. |
| ✅ Free Quotes: Policygenius makes it easy and free to compare quotes from top insurance companies. | |
| ✅ Extensive Knowledge Base: You can learn more about any type of insurance coverage featured by Policygenius in its extensively library of articles and resources. | |
| ✅ High Rated Partners: Policygenius only partners with insurance companies who have financial ratings of A- or above. | |
| ✅ National Coverage: Users in all 50 states can shop for insurance coverage with Policygenius. | |
| ✅ 100% Online: The entire process of comparing and buying insurance can be done entirely online so you can avoid high pressure insurance sales agents. | |
| ✅ Extraordinary Ratings: Policygenius earns a near perfect 10 score on TrustPilot and an A+ rating from the Better Business Bureau. | |
Policygenius Reviews Summary
If the idea of calling a life insurance sales agent who may pressure you into purchasing an insurance policy you don't fully understand gives you the heebie-jeebies, Policygenius is a 100% online comparison engine to help you find life insurance policy to best meet your needs.
It's 100% free to get quotes so you don't have to worry about hidden fees being tacked on after you choose a policy.
Whether you are looking for life insurance, health insurance, disability insurance, or a range of other types from auto insurance to pet insurance, Policygenius connects you only to insurance companies that have been awarded high financial ratings.
From start to finish, it is easy to compare and buy insurance. The process is simple, fast and the user experience is friendly and intuitive.
Who Is The Team Behind Policygenius?
Policygenius got its start in 2014 when its founders, Jennifer Fitzgerald and Francois de Lame, realized that buying insurance is a painful process for consumers who are often made uncomfortable by pushy sales agents.
Even when people buy insurance, they often wonder whether they are on the hook for something they might have missed in the small print of their insurance policies.
Spotting these problems, Fitzgerald and de Lame were inspired to create a better way to shop for insurance and Policygenius was born.
Extra, Extra!
Who Are Policygenius Partners?
Policygenius partners include the best known insurance brands in the United States.
And all of them have earned financial ratings of A- or higher to qualify as partners on the Policygenius platform.
Policygenius Types Of Insurance
Partners
Life Insurance

AIG
Banner Life
Brighthouse Financial
John Hancock
Liberty Mutual Insurance
Lincoln Financial Group
Mutual of Omaha
Pacific Life
Principal Financial Group
Protective
Prudential
SBLI
Transamerica

Disability Insurance

Mutual of Omaha
Principal
MassMutual
Ameritas
Guardian
The Standard
Assurity

Health Insurance

United Healthcare
Aetna
Blue Cross Blue Shield
Humana
Kaiser Permanente
Cigna
Oscar
Molina Healthcare
EmblemHealth
Ambetter Health
Harvard Pilgrim HealthCare
Medica
Anthem

Renters Insurance

Lemonade
Allstate
Statefarm
Progressive
Geico
Stillwater
Liberty Mutual

Pet Insurance
Auto Insurance

Coverhound
Liberty Mutual
Allstate

Jewelry Insurance

Jewelers Mutual Insurance Company

Homeowners Insurance

Stillwater Insurance Group
Liberty Mutual
USAA Military Families

Identity Theft Insurance
Travel Insurance

SquareMouth
Allianz
Travelex
Policygenius FAQ
What makes Policygenius different from other insurance sites?
Insurance sales agents can be pushy, which makes for an uncomfortables shopping experience.
At Policygenius, you can compare and shop 100% online.
The sales agents employed by Policygenius are available if you have questions. They are salaried not commissioned, so they don't make more when you buy. That makes for a more enjoyable experience when comparing insurance options.
If it's free to get quotes, how does Policygenius make money?
When you buy an insurance policy, Policygenius earns a commission.
However, it is baked into the price of the policy you are quoted, so you don't pay additional fees beyond the price quoted to you.
Is Policygenius licensed?
Yes it is licensed in all 50 states and Washington D.C.
Is Policygenius an insurance agent or broker?
Policygenius is an independent insurance broker that is unaffiliated with any insurance companies.
Because Policygenius represents many insurance companies, it claims to have no bias towards any individual company.
Can you buy life insurance for less through Policygenius?
You can save money by comparing insurance policies of different insurance companies.
Because insurers compete to win your business, they offer the best prices on their best products.
However, you cannot get a cheaper price for a given life insurance policy from a particular insurance company through Policygenius, or from another broker or even directly from the specific insurance company.
The reason for this is that each insurance company is required by law to file prices with state regulators and everyone has to abide by them; it is illegal to discount prices below those price levels.
Advertisement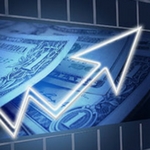 We could be facing one of the harshest economic challenges ever experienced thanks to an incompetent government and severe global unrest. If you aren't proactive, you could see yourself and your family become another financial casualty. But, the Inflation Survival Plan has you covered. Learn insider tips and tricks, IRS loopholes and more that will help your finances soar.

Take 15 Seconds to get the FREE Inflation Survival Plan and ensure your family's financial security.