Before Health I.Q. made a splash in the life insurance market, no company rewarded health conscious individuals with lower rates. Traditionally, if you suffered any health challenges, you paid higher life insurance costs. And if your parents suffered ill-health, other insurance agents bet that you would be more likely carry higher health risks too, so you would be charged even higher rates.
Health I.Q. flips the penalty-based life insurance paradigm on its head, and instead rewards you when you take steps to improve your health. Do you workout regularly? Check. Do you have a healthy diet? Check. Are you savvy about healthy lifestyle choices? Check. Check. Check!
When you check those health conscious boxes at Health I.Q. you may qualify for lower life insurance rates. It's a simple idea, but it's a powerful one, and a game-changer in the life insurance industry. So, if you are concerned about providing for your loved ones and enjoy a healthy constitution, Health I.Q. may be a lower cost life insurance alternative.
Health I.Q. unabashedly targets a healthy audience who will live longer and rewards them with lower rates every step of the way. But if you don't qualify for special rates, they also provide competitive life insurance rates that are worth checking out.
Health I.Q. Spotlight
HEALTH IQ SPOTLIGHT

InvestorMint Rating

5 out of 5 stars

Physically Active Users Save Up To 25.5% On Life Insurance

via Health IQ secure site
How Health I.Q. Works
Health I.Q. invites you to take a health quiz to uncover how diet savvy you are and whether exercise is part of your regular routine. Upon completing the health quiz, you will be asked to verify your activity levels using various methods, including common fitness apps, such as Strava.
To get started, you will be invited to take a health quiz. It doesn't take very long to complete but we found it can reveal a lot about how much you know about what you eat on a daily basis and how healthy your food is for you.
Do you know how many types of carrots there are? Do you know know which foods are high in protein and antioxidants? Your health knowledge is tested during the quiz and you will probably learn a thing or two about yourself along the way. It may even provide a helpful nudge to focus on smarter eating habits and exercise routines.
The interesting thing about the health quiz is how incisive the questions are. Individuals who laze around all day and enjoy a staple diet of fast food will probably find themselves stumped on quite a few questions. But if you know how to separate your acai berries from your blueberries, and pay attention to carb vs. protein levels, the health quiz is right up your alley.
After you complete the quiz, Health I.Q. verifies your activity level. That's right, you're not done after the quiz. After all, it's no walk in the park to get better life insurance rates!
You have to go the extra mile and show them evidence of your marathons, cycling races, triathlons, swim competition results or even weightlifting if that's your preferred fitness activity.
You can use digital resources, such as mobile apps available in the App Store for iPhone users or Google Play for Android users. Popular apps such as Map My Run, Strava, Map My Ride and RunKeeper are all valid.
So, whether you are a tennis player, runner, swimmer, yoga aficionado, or cyclist, Health I.Q. can take care of you.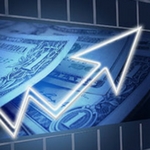 During and after the Great Financial Crisis of 2008, 485 U.S. banks went under. Here at Weiss Ratings, we warned about 484 — an accuracy rate of 99.8%. Now, we have a new warning. But this time, it's not just about a few hundred banks … it's about nearly every single bank in America …

Get all the details here
Do You Need Health I.Q. Life Insurance?
To assess whether you need health insurance, calculate the ongoing life insurance costs as part of your household budget and determine whether the benefits outweigh the costs.
Life insurance is one of those monthly costs that seems like a pesky nuisance until it is needed – at which time it is invaluable.
Health I.Q. life insurance covers a broad range of areas, including mortgages, estate taxes, funeral costs, student loans, medical bills, college tuition, childcare and elderly care.
In fact, it is so extensive that even cases of suicide are covered, though not within the first couple of years after the policy has been written.
Perhaps the best way to evaluate the necessity of life insurance is to weigh up the costs and benefits for your own financial circumstances.
Life has a habit of throwing curveballs from time to time, and it's in those moments that life insurance becomes so important.
Look over your household budget, and calculate the payout from life insurance versus the monthly costs. You might be surprised to discover just how much it can save you or your loved ones on a rainy day.
This is especially true for parents with dependent children. In the event of death, bequeathed assets may be subject to taxation and the last thing you want loved ones to experience at a difficult time is further trauma by having to sell a house to cover estate taxes for example.
---
➤ Free Guide: 5 Ways To Automate Your Retirement
---
What Health Bucket Does Health I.Q. Put You In?
If you decide that the benefits of health insurance outweigh the costs, and you have received an elite score in your health quiz, Health I.Q. will categorize you based on your risk level.
Non-smokers enjoy preferential treatment over smokers as you might expect from an insurance agency that rewards health conscious individuals.
Within the smoker category, Health I.Q. divides up individuals by standard or preferred levels. In the non-smoker category, it buckets individuals into four categories:
Super preferred non-smoker
Preferred non-smoker
Standard plus non-smoker
Standard non-smoker
Smoking is one of many factors considered alongside your activity levels. Family history does play some role though the inference at Health I.Q. is that you won't be as heavily penalized for parental pathologies as you might be elsewhere.
Your medical history, age, sex, and lifestyle are all ingredients that are combined to provide you with a personalized life insurance quote.
Is Health I.Q. Reputable?
Although comparatively new on the scene, Health I.Q. has already made a name of itself by partnering with major carriers, such as Lincoln Financial Group, Transamerica, Prudential, Mutual Of Omaha, and John Hancock.
This wide selection of partners enables Health I.Q. to provide a competitive product selection that aligns with its customer-focused philosophy.
Winning business partners is one thing but winning over customers is quite another. Health I.Q. has passed with flying customers where customers are concerned with a 9.7 rating out of 10 from Trust Pilot and an A-rating from the Better Business Bureau.
Advertisement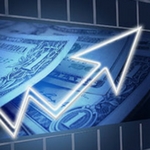 The #1 income play for 2023 is NOT a stock, bond or private company... Rather, it's a little-known alternative investment that could hand you big monthly income from oil and gas.

Find Out What It Is Right Here
Which Life Insurance Product Do You Need?
Life insurance policies come in a variety of forms, depending on how long you need coverage and how much control you want among other factors.
If you only need coverage for a specific time period, term life insurance should be sufficient. However, if you need coverage for an indefinite time period, permanent life insurance is best.
Permanent life insurance comes in various forms depending on your circumstances:
Whole life insurance policyholders enjoy a cash value that grows at a guaranteed (typically low) growth rate.
Variable life insurance policyholders control the death benefit and premium amounts.
Universal life insurance policyholders can modify the premium or benefit amount and the cash value grows at a variable interest rate that may be dependent on a Fed rate hike.
Lastly, a unilateral contract is binding on the carrier but as a client you are permitted to change or cancel terms at any time.
>> More: Health I.Q. Review
Health I.Q. Synopsis
If your daily routine involves a healthy dose of exercise and smart food choices, Health I.Q. can provide lower life insurance rates than you will find elsewhere.
Health I.Q. will make sure you are who you say you are by asking you to take a health quiz and verify your fitness levels. You may also be required to take a physical exam.
After jumping over these hurdles, Health I.Q. will deliver you a personal life insurance quote that is designed to beat the competition because quotes reflect health-focused behaviors.
The bottom line is if you take care of your body, Health I.Q. can take care of you with cheaper life insurance.
Advertisement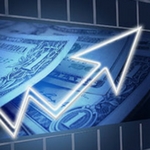 Here's something investment expert Nilus Mattive has never discussed publicly before...

He believes right now is the best time to consider putting some money into the cryptocurrency markets. Let him show you the seven big cryptos that could go to zero, as well as some of his favorite plays and strategies for 2023.

Watch this free video and see for yourself.