Cost and speed are two primary factors for day traders who are placing a high volume of trades rapidly but to be counted among the best online trading platforms for day traders, more bells and whistles are needed.
Research, screening tools, back-testing simulators, virtual trading platforms, online educational webinars and customer support are all part and parcel of what make a trading platform great.
So, which online trading platform is best for day traders when weighing up all those factors?
The good news for traders is that competition among brokers is fierce and many have innovated on cost and technology. A broker in contention for the top spot is tastyworks.
TASTYWORKS SPOTLIGHT

InvestorMint Rating

4.5 out of 5 stars

Commissions: All closing trades are commission-free
Account Balance Minimum: $0
Commissions: $0 flat rate for stocks

via tastyworks secure site
Is tastyworks The Best Online Trading Platform For Day Trading?
tastyworks supports trading in stocks, futures, options, and ETFs but not mutual funds.
The team behind tastyworks has been innovating trading software since 2000. Many of the same team who built other world class platforms have been instrumental in making tastyworks one of the fastest, most reliable, and most secure trading platforms in the world.
tastyworks is built by traders for traders. At tastyworks, you can trade stocks, options, ETFs, and futures. What you won't find at tastyworks is mutual funds.
The philosophy of the executive team at tastyworks is to empower self-directed traders. And tastyworks provides a world class dashboard and user experience to make it easy to dip in and out of the market at the speed you expect and need.
tastyworks makes it easy to trade wherever you are whether on a mobile device, desktop or browser.
The browser interface is among the most robust web-based trading platforms in the industry. You get the same functionality as the downloadable desktop version without any installation requirements.
For day traders who value a flow of stock market ideas, a nice feature of the tastyworks web-based application is the curated experts trade section on the Follow page.
Visualizing trades is made easy using the tastyworks Trade Curve tool. Plus, you get to view the history of your trade when using the Analyze tool.
How Much Are tastyworks Commissions & Fees?
tastyworks commissions and fees are among the most competitive of all brokerage firms. The standout attraction is no commissions costs (excluding clearing fees) on all closing trades.
As expected from a customer-focused broker, tastyworks has a simple pricing structure with no base rates or confusing tiers.
Commissions across the board are low but the eye-catching pricing benefit is zero commissions costs on all closing trades (excluding clearing fees).
Options Opening Trade
Stock Opening Trade
Futures Opening Trade
All Closing Trades
$1.00


(per contract)

$5.00


(unlimited shares)

$2.50


(per contract)

$0.00


(clearing fees apply)
The small print is that all options trades incur a clearing fee of $0.10 per contract, all stock trades incur a clearing fee of $0.0008 per share, and all futures trades incur a clearing fee of $0.30 per contract.
For any ACH withdrawals or deposits, no fees apply. And no annual maintenance fees are charged on IRA accounts.
It's best to opt for digital reporting if at all possible because tastyworks does impose a hefty $5 per statement charge for paper monthly and quarterly statements as well as paper tax statements.
Options traders should take note of the $5 cost when exercising long positions or taking assignment on short options contracts.
Other fees to note include single-listed proprietary index option fees:
Symbol
Description
Fee Per Contract
SPX
S&P 500 Index
$0.65
RUT
Russell 2000 Index
$0.18
VIX
CBOE Market Volatility Index
$0.65
OEX
S&P 100 Index


(American-style exercise)

$0.40
XEO
S&P 100 Index


(European-style exercise)

$0.40
DJX
Dow Jones Industrial Average Index 1/100
$0.18
NDX
NASDAQ 100 Index
$0.18
Check out a complete list of tastyworks pricing here.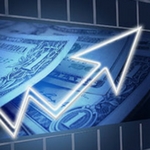 Rising interest rates...Skyrocketing inflation...Exploding debt...A looming recession...It's no wonder Americans are becoming more and more concerned about their savings and investments. That's why I wrote my newest report…This FREE REPORT shows YOU how you could protect your retirement savings before it's too late. Request your free report today and learn how you could protect everything you've worked for!

Request Your FREE Ben Stein Report Today!
Best Online Trading Platform For Trade Ideas & Strategies?
tastyworks features extensive content from tastytrade covering trading strategies, trade ideas, and guest interviews.
Whether you are a day trader, swing trader, technical trader, or even an investor focused on the long-term, a flow of trade ideas can be valuable so you can pounce on opportunities when they arise in the stock market.
tastyworks shines when it comes to new ideas and trading strategies. If content is king then tastyworks is royalty among brokerages because its content quality, volume and production is second to none in our view.
How prolific is tastyworks content? On its tastytrade YouTube channel alone you will find thousands of videos featuring an extensive range of topics. Options traders will enjoy videos on strategies, such as:
Collar trades
Bull put credit spreads
Bear call credit spreads
Strangle
Ratio put backspreads
Ratio call backspreads
Iron butterflies
Iron condors
If you want to dive deep into gamma scalping, delta-neutral trading, or want to learn about theta options strategies, tastyworks has a depth of content that will knock your socks off.
Stock and futures traders aren't left out in the cold either. Whether you want to avoid common mistakes before taking the plunge into the markets for the first time, or you want insights into more obscure topics, such as the ratio of metal prices, you are likely to find answers at tastyworks.
The tastyworks team also interviews leading traders and business people, so you get much more than a trading platform, you also get a media hub.
A sample list of guests at tastyworks in the past include:
David Katcher of ride-sharing platform Lyft
Jeremiah Green of Eat Purely
Jason Weingarten of Yello
Kathryn Pisco of Unearth The World
Shirley Yang of Muses
If you wanted, you could probably switch off CNBC and Bloomberg, switch on tastyworks and still get a stream of excellent content, stock market ideas, and stock market insights.
---
➤ Free Guide: 5 Ways To Automate Your Retirement
---
tastyworks Account Selection
tastyworks supports individual margin and cash accounts, traditional IRA, Roth IRA and international accounts.
As a comparatively new broker, tastyworks offers fewer account choices than some of the major brokers but unless you have complex financial circumstances and numerous account types, you should be all set.
Account types supported include:
| | |
| --- | --- |
| Account Type | Description |
| Individual Cash | You must cover your trade's purchase price with money in your account. |
| Individual Margin | You can borrow money to trade and use all strategies available on the tastyworks trading platform. |
| Traditional IRA | Retirement IRA accounts are available so you can grow earnings on a tax-deferred basis. |
| Roth IRA | After-tax contributions can be invested and earnings withdrawn tax-free and penalty-free for qualified distributions. |
| International | tastyworks supports international accounts. |
For those looking for Joint Tenants In Common, Joint With Rights Of Survivorship, Custodial UGMT/UTMA, Coverdell, Trust and Corporate accounts, tastyworks plans to roll them out but they're not yet ready for prime time.
Summary: tastyworks Online Trading Platform
tastyworks may be the new kid on the block of online trading platforms. The same commitment to pioneering technology is evident at tastyworks where fast, accurate, and low cost order execution is prioritized.
Frequent traders will be thrilled that tastyworks charges zero commissions on closing trades (though clearing fees still apply). In our view, tastyworks has content that is unparalleled, and features stock and options education as well as market insights.
Experienced traders should expect tastyworks to build on its existing suite of tools so that over time it rivals powerful platforms such as thinkorswim.
The bottom line is tastyworks is one of the best online trading platforms for day traders, options traders, stock traders, and experienced traders.
Advertisement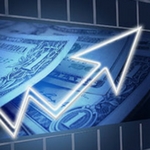 Official tax return reveals how one trader nabbed annual gains of 228%, 309% and 339%. His tax return was released online, exposing this simple trading technique used to pocket nearly half a million in profits.

Click here to see the official tax return before it is deleted...