Property tax deductions offer homeowners the opportunity to lower tax bills significantly by reducing taxable income.
But the IRS is picky about which tax deductions you may claim so you have a choice to either:
Take the standard IRS property tax deduction; or
Itemize deductions.
You are not permitted to do both but you are allowed to pick the option that gives you the lowest tax bill.
If you choose the standard deduction, your taxable income will be reduced plus it saves you the hassle of itemizing your deductions, such as charitable contributions and medical expenses.
Standard Deduction Chart
For Most People
The standard deductions most people are eligible for are categorized as follows:
Your Filing Status
Your Standard Deduction
Single or Married Filing Separately
$6,300
Married Filing Jointly or Qualifying
Widow(er) with Dependent Child
$12,600
Head of Household
$9,300
The standard deduction increases for taxpayers aged 65 or older, or who are blind.
| | | |
| --- | --- | --- |
| Your Filing Status | Deduction If Over Age 65 | Deduction If Over Age 65 And Blind |
| Single | $7,850 | $9,400 |
| Married Filing Jointly or Qualifying | $13,850 | $15,100 |
| Widow(er) with Dependent Child | $16,350 | $17,600 |
| Head of Household | $10,850 | $12,400 |
When you itemize your deductions, the sum total should exceed the standard tax deduction amount you qualify for otherwise you'll end up worse off – with a higher tax bill!
So what tax deductions can you claim as a homeowner?
Mortgage Interest Tax Deductions
As a homeowner, the largest tax deduction you will receive each year generally comes from mortgage interest.
In the early years of homeownership, the majority of your payments will be interest.
HOW MORTGAGE INTEREST WORKS
Imagine you took out a 30 year fixed loan for $100,000 and paid interest of 6.5%. Your total payment, including principal and interest, would be $632. In your first payment, approximately $90 goes to principal and the rest to interest!
By month 2, you still owe $90,910 – despite paying $632 in month one. As time goes by, you pay the same monthly amount but more goes towards principal so, by your final payment, you pay approximately $3 in interest and $629 in principal.
The silver lining of paying so much in interest in the early years is that you get to deduct all your interest payments.
LOWER YOUR TAXABLE INCOME
The way to lower your tax bill using mortgage interest deductions is to fill out IRS Form 1098.
Your lender will send you statements that break out how much you pay each month in mortgage interest.
Sum those interest payments and compare the benefits of itemizing versus taking a standard deduction.
You are eligible to take interest payment deductions of up to $1,000,000. The limit is $500,000 for married couples filing separately.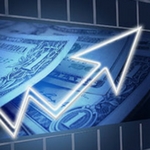 If you've struggled with trading techniques in the past and watched your mistakes affect your bottom line, you're not alone-but you can change that starting now!

I'm trading expert Thomas Wood and my e-guide, "Naked Trading Mastery" could give you the edge you need to make earning consistently easier than ever!

Get your free copy here!
Mortgage Insurance Pros And Cons
The nice thing about mortgage insurance is that the IRS looks at it the same way it does mortgage interest, meaning it's tax deductible.
However, it's only tax deductible up to a point!  If your adjusted gross income exceeds $109,000 or $54,500 if married and filing separately, the IRS prohibits you from deducting mortgage interest premiums.
Insurance premiums must be allocated over the shorter of the following two periods:
Your mortgage term; or
84 months
While a mortgage insurance tax deduction helps lower your tax bill if you are eligible, the reality is the size of the deduction is a lot smaller than the mortgage interest tax deduction you can claim.
The mortgage interest deduction simply lowers the amount of income subject to tax. It is not a tax credit that provides a tax break of a dollar for each dollar spent.
>> Related: What Is The Best Tax Software?
---
➤ Free Guide: 5 Ways To Automate Your Retirement
---
Deduct Property Taxes
Because paying a cash lump-sum for a home is out of reach for most buyers, it is important to take advantage of every tax deduction available.
Property taxes offer another way to lower your tax bill. Property taxes are deductible in the year in which you pay them.
Generally, at the start of each year, you will receive notice of your tax liability that can be included in your tax calculation.
Don't forget to include property taxes you may have reimbursed sellers. If you are not sure how to get started, check in with a good tax preparer.
Deduct Points
Mortgage points are another deduction you can take advantage of to lower your tax bill as a homeowner.
WHAT ARE MORTGAGE POINTS?
Mortgage points come in two forms:
Discount points are fees you pay to a lender at closing in exchange for a reduced interest rate; and
Loan origination fee.
One point costs 1% of your mortgage amount.
The way discount points works is that you pay some interest upfront in exchange for a lower interest rate over the duration of your loan.
It is important to calculate your breakeven time when choosing points. This is the length of time it takes recoup the cost of buying points.
Simply divide the cost of points by the amount you save on your monthly payment.
For example, if you have a $400,000 mortgage and buy 1 point for $4,000, then you would divide $4,000 by your monthly savings amount, say $60, to arrive at a monthly number of 67 months (rounded up).
Buying points can save you a bunch of money over the duration of your loan but it doesn't necessarily mean they are worth it if you don't have the cash upfront to buy them.
HOW MUCH CAN YOU DEDUCT?
The full amount you pay in points can be itemized and deducted on your tax bill. So, in the example above, $4,000 is eligible for deduction.
The way to claim your tax deduction is to fill out IRS Form 1098.
Homeowners regularly neglect to take advantage of this deduction, so make sure to include it when it comes time to file taxes to lower your tax obligation.
Advertisement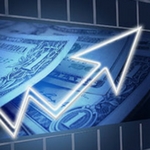 The SV Bank collapse marked the second-largest U.S. bank to close since the Great Recession…'God have mercy on us all': Robert Kiyosaki warned.

Kiyosaki is turning to gold and silver — a popular hedge against inflation. Gold can't be printed out of thin air like fiat money and it's value is largely unaffected by economic events.

'I'm buying gold because I don't trust the Fed," he said.

source: yahoo!news

Ready to dump your paper assets? Get Your Free Gold & Silver Guide Now
When Should You Itemize Tax Deductions?
If you are not sure whether you should itemize your tax deductions, the following general guidelines should help you along the way.
According to the IRS, If you are single and your adjusted gross income is more than $259,400 or $311,300 if married and filing jointly, then you may be limited in the deductions you can take.
Generally, it is in your interests to itemize deductions in the following scenarios:
You incurred large uninsured medical and dental expenses
You paid interest and taxes on your home
You suffered large uninsured casualty or theft losses
You made large contributions to qualified charities
You had large unreimbursed employee business expenses
You don't qualify for the standard deduction or your claim is limited
You have total itemized deductions which exceed the standard deduction to which you are otherwise entitled
When Items Are Not Tax Deductible?
If you choose to itemize your deductions, keep in mind that fewer costs are eligible when owning a home than say owning a business.
In a business, operating costs such as phone and utilities may be eligible, but when you own a home, you are prohibited from counting any of the following expenses:
HOA Fees
Wages you pay for domestic help
Gas, electric and water costs
Home improvements
Depreciation
Fire, comprehensive and title insurance
Forfeited deposits, down payments, or earnest money
Property Tax Deduction Summary
While tax deductions from mortgage interest and mortgage insurance are cited as reasons to buy a home, the reality is the deductions, while beneficial, do not offset the higher costs of interest and insurance payments.
So, all else being equal, if you could pay for your home in cash, you will pay a lot less over time than if you take out a mortgage and maximize your tax deductions.
However, if a cash purchase is not financially possible, include mortgage interest, mortgage insurance if possible, points – which are often overlooked – as well as property taxes as part of an itemized tax deduction on IRS Form 1098 (provided the total exceeds the standard deduction for which you are eligible).
We love to hear from our readers. Share your tax saving tips below!
>> What Is Non-Taxable Income?
>> How Much Should Be In My 401(k)?
>> How Do I Calculate Adjusted Gross Income?
Advertisement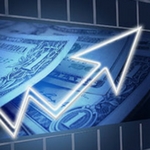 Do you know how to read the candlesticks on your chart? If not don't worry. Chris Pulver created an ebook, Candlestick Cheat Sheet, that can teach you, in layman terms, the 10 most powerful candlestick patterns. It's a great start for those that are new to Forex and may want to trade on the conservative side when starting out.

Click here to download your copy now