Young Jeezy is a rapper born in Columbia, South Carolina, with the name Jay Wayne Jenkins. He currently goes by the stage name "Jeezy." Although Jeezy was born in Columbia, his family moved to Atlanta, Georgia when he was very young.
He grew up in Atlanta and the surrounding communities, including Macon and Hawkinsville. He came into contact with members of the Crips gang while living in Macon. His gang affiliation helped him form connections to other young rappers in the region, including Kinky B, who would perform on his debut album Thuggin' Under the Influence (T.U.I.) along with other notable talents such as Lil Jon and Fidank. He released the album independently instead of going through an established record label.
Jeezy quickly became a pioneer rapper in the trap genre. T.I. and Gucci Mane, both Atlanta-based performers, have also helped popularize trap music.
Most of Young Jeezy's albums have been released as solo productions. He has also been a member of the rap group Boyz n da Hood (with Gorilla Zoe, Jody Breeze, Big Gee, and Big Duke) and U.S.D.A. (United States Dobeboyz of America), which Jeezy founded. Neither group has officially disbanded, but they have not released material since 2007 (as of 2021).
The Turbulent Life Of Jeezy
Although Young Jeezy earned popular and critical acclaim as a rapper in the 2000s, he still continues to release music. He has also appeared in two films and appeared as a guest performer on numerous songs.
Jeezy has received positive and negative media attention for issues unrelated to his music. After 2005's Hurricane Katrina, Jeezy opened his Atlanta home to 14 survivors. He also encouraged other Atlanta rappers and residents to donate as much as they could to those struggling after the devastating storm.
In 2005, Young Jeezy was arrested in Miami Beach, Florida for carrying a concealed weapon without a permit. The charges were later dropped when prosecutors determined that they did not have enough evidence to pursue litigation.
In early January 2014, Atlanta police arrested Jeezy for false imprisonment, battery, and terroristic threats. The charges came from an alleged altercation he had had with his son in 2012.
During the summer of 2014, Jeezy and several of his touring entourage were arrested before a concert in Irvine, California. Police arrested the group because of alleged connections to a deadly backstage shooting two days earlier at a performance in Mountain View.
During a search, police found an AK-47 rifle. No one admitted to owning the rifle, insisted that it belonged to the tour's head of security, who was hospitalized at the time. Nevertheless, Jeezy and six others were bonded out of jail within two days.
Young Jeezy Rise to Fame
Young Jeezy found popularity quickly shortly after his major-label debut with Def Jam. When Let's Get It: Thug Motivation 101 came out in 2005, it sold 172,000 copies within the first week, putting it at the number two spot on the Billboard 200. The single "Soul Survivor" reached number four on the Billboard Hot 100.
Although it would seem that Jeezy became a star overnight, he had actually spent years working toward his success. Just four years after serving a nine-month sentence at Youth Challenge Academy (Y.C.A.) for narcotics possession, he started his own independent label, C.T.E. (Corporate Thugz Entertainment). He used the label to release music with like-minded musicians around Atlanta. Then, between 1998 and 2004, he gained such a following that Def Jam Records recruited him to write and record an album.
Jeezy's fame grew over the mid-2000s. Despite his popularity, he says that he never seeks to commercialize his music in any way that would undermine its artistry and expression. He maintains that he puts "street cred" ahead of "industry cred."
Regardless, he has managed to work with some of the most popular performers in hip-hop, rap, and R&B, including Rihanna, R. Kelly, Jay-Z, Andre 3000, and Lil Wayne.
Jay Wayne Jenkins has performed under the names Lil' J, Young Jeezy, The Snowman, and Jeezy. He currently releases music under the name Jeezy.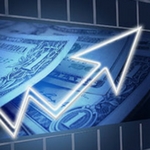 The early bird gets the worm and the options trader who waits until 9:30EST can win big! Hi, I'm Dave Aquino and if you're new to options trading, my e-book "How To Master the Retirement Trade" will show you exactly how to take advantage of this early morning, profitable, but often overlooked window of trading time.

Download your copy today and let's get started!
Young Jeezy Solo Career
Most of Young Jeezy's career has been on his own terms as a solo musician. He does, however, collaborate with other performers frequently. He always credits featuring performers and collaborators, but the music and albums are attributed to him.
Jeezy has also appeared as a featuring artist on several popular tracks, including:
"Say I" by Christina Milian (2006), which reached number 21 on U.S. charts and number 13 on U.S. R&B and Hip-Hop charts.
"Love in This Club" by Usher (2008), which reached a number one chart position in the United States.
"I'm Goin' In" by Drake (2009), which reached number 11 on the U.S. Rap charts.
---
➤ Free Guide: 5 Ways To Automate Your Retirement
---
Young Jeezy Songs
Young Jeezy has had incredible success as a rap, hip-hop, and R&B artist. Some of his highest-charting songs include:
"Soul Survivor" (featuring Akon), which reached the number one position on the U.S. R&B, Hip-Hop, and U.S. Rap chart in 2005.
"Go Getta" (featuring R. Kelly), which peaked at the number three position on the U.S. Rap chart and number nine on the U.S. R&B and Hip-Hop chart in 2007.
"Put On" (featuring Kanye West), which held the number one position on the U.S. Rap chart, number three on the U.S. R&B and Hip-Hip chart, and number 12 on the U.S. chart in 2008.
"Lose My Mind" (featuring Plies), which topped at number three on the U.S. Rap chart and number five on the U.S. R&B and Hip-Hop chart in 2010.
"Leave You Alone" (featuring Ne-Yo), which reached number two on the U.S. Rap chart and number three on the U.S. R&B and Hip-Hop chart in 2012.
Young Jeezy Awards
Young Jeezy was nominated for several awards between 2007 and 2013. Awards that he has won include:
B.E.T. 2010 Viewer's Choice Award for "Hard" (with Rihanna)
B.E.T. 2008 Hip Hop Awards for Best Hip-Hop Collaboration for "I'm So Hood (Remix)"
2007 Ozone Awards for Best Rap Album for The Inspiration
2008 Ozone Awards for Best Rap/R&B Collaboration for "Love in This Club" (with Usher)
He was nominated for two America Music Awards in 2007:
Favorite Rap/Hip-Hop Male Artist
Favorite Rap/Hip-Hop Album for The Inspiration
Jeezy has also been nominated for a Grammy Award four times:
Best Rap Performance by a Duo or Group in 2009 for "Put On" (featuring Kanye West)
Best Rap Performance by a Duo or Group in 2010 for "Amazing" (with Kanye West)
Best Rap Performance by a Duo or Group in 2011 for "Lose My Mind" (featuring Plies)
Best Rap Performance in 2013 for "I Do" (featuring Jay-Z and Andre 3000)
Advertisement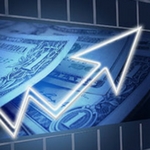 Biden's not holding back... He's warned you that he plans to raise: Income taxes, death taxes, capital gains taxes & corporate taxes. Some or all of which WILL affect you or your family in one way or another... But it's not too late... yet.

Thousands of Americans are getting their FREE IRS LOOPHOLE KIT to discover the secret to protecting your retirement savings from Biden, and inflation...

CLICK HERE to request a FREE Copy of the Guide To IRS Loopholes For Your IRA/401(k)
Young Jeezy Albums
As of 2021, Jeezy has released 12 solo studio albums:
Thuggin' Under the Influence (T.U.I.) (2001)
Come Shop wit Me (2003)
Let's Get It: Thug Motivation 101 (2005)
Thug Motivation 102: The Inspiration (2006)
The Recession (2008)
TM: 103 Hustlerz Ambition (2011)
Seen It All: The Autobiography (2014)
Church in These Streets (2015)
Trap or Die 3 (2016)
Pressure (2017)
TM104: The Legend of the Snowman (2019)
The Recession 2 (2020)
Let's Get It: Thug Motivation 101 is considered Jeezy's major-label debut (released by C.T.E. and Def Jam). The album went double platinum.
Thug Motivation 102: The Inspiration, The Recession, TM: 103 Hustlerz Ambition all reached platinum status. Seen It All: The Autobiography went gold shortly after its release.
Jeezy has also released several mixtapes through C.T.E. and Def Jam. He has also self-released many mixtapes. Some of his most popular mixtapes include:
The Real Is Back (2011)
The Real Is Back 2 (2011)
It's Tha World (2012)
Boss Yo Life Up Gang (2013)
All of his mixtapes have been released exclusively as digital downloads.
Young Jeezy Partners
Young Jeezy hasn't always been open about his romantic partners, although he did marry Jeannie Camtu Mai, who now goes by Jeannie Mai Jenkins, in 2021. She has won several awards for her work as a talk show host. She and Jeezy were married in their home in 2021. Later that year, they announced that she was pregnant with their first child.
Jeezy already has three children from previous relationships.
His oldest child, Jadarius Jenkins, came from a relationship with Tenesha Dykes. Jadarius is an aspiring fashion designer.
Jeezy's second-oldest child is Shyheim Jenkins. Unfortunately, not much is known about Shyheim or his mother.
In 2014, musician Mahlet "Mahi" Gebremedhin gave birth to daughter Amra Nor Jenkins.
Young Jeezy Net Worth Summary
Young Jeezy has spent more than two decades creating a devoted fan base. Although his popularity has waned in recent years, he continues to release innovative music that keeps him at the forefront of the industry.
Most people who follow Young Jeezy's career believe he has a net worth of about $15 million. However, he has talked about how his view of money has changed over the years. When he was a younger man making a lot of money with every release, he spent money without much thought. Now, he says that he takes a much more thoughtful approach to spending money. He knows that high sales don't always last, so he believes that saving money and investing wisely makes sense.
With an estimated net worth of $15 million, Jeezy probably doesn't have much to worry about, financially. As long as he spends reasonably and continues to reap the rewards of his hard work, he should have more than enough to live a comfortable lifestyle.
Advertisement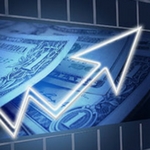 As you've no doubt seen on the news, our economy is facing uncertain times ahead. Inflation continues to skyrocket, the Fed has been failing us left and right, and the government is in shambles. As it stands, your money is not safe. But there is hope, the Inflation Survival Plan will tell you everything on how to not only survive, but actually thrive through this harsh economic change.

So don't wait until it's too late, act now and secure your future TODAY!