Kevin Gates is a Louisiana-based rapper and entrepreneur born in 1986 as Kevin Jerome Gilyard to a Puerto Rican mother and African-American father. Gates started his career as a rapper in 2007 when he signed a deal with Dead Game Records, which had also signed Baton Rouge performer Max Minelli.
As of 2021, Kevin Gates has released 17 mixtapes, two studio albums, and three EPs. He has performed on at least 34 singles, nine of which he appears on as a featured guest. His current labels, Bread Winners' Association and Atlantic Records, expect to release a third studio album in 2022.
Gates did not release his first studio album, Isiah, until 2016. During the first decade of his career, he focused on recording mixtapes and perfecting his performance skills. In 2009, he self-released three mixtapes (All or Nuthin', All In, and Behind Enemy Lines). Behind Enemy Lines was his first recording to rank on the U.S. Billboard charts. It peaked at number 15 for the U.S. chart, six on the R&B/Hip-Hop chart, and number one on the Rap chart.
Oddly enough, Kevin Gates was in prison when Behind Enemy Lines became popular. He and Boosie Badazz, who also worked on the mixtape, were indicted for separate crimes in 2008. Gates was released in 2011 for good behavior. During his time in prison, he completed the education he had started at Baton Rouge Community College. He currently holds a master's degree in psychology through a prison education program.
Kevin Gates Criminal Past
Gates claims that incarceration at 13 set him on a path of criminal behavior. He was arrested for joyriding, and he was the passenger in a stolen car. He says that experiencing imprisonment at such a young age took away his fear, making it difficult for authorities to control him.
In 2016, he spent 180 days in a Florida jail after kicking a fan in the face at a Lakeland concert. He attempted to use the state's stand-your-ground law as a defense but did not win the case.
Gates was also found guilty of gun charges in 2016 from an incident that occurred in 2013. He was sentenced to 30 months in prison but served less than 13 months before his release on parole.
Kevin Gates has a confessional style of rap based on storytelling and expressing emotions. Despite his confessional style, he keeps much of his personal life secret. For example, he has said that he has several children, but no one knows how many, although the media and fans know of the two children he has with his wife, Dreka Haynes, whom he married in 2015.
Kevin Gates and Dreka Haynes are practicing Muslims. They made the annual Hajj pilgrimage to Mecca in September of 2016.
Kevin Gates and his Rise To Fame
Kevin Gates had to work extremely hard to get his music noticed by industry insiders who could help spread his work to a wider audience. He self-released his first six mixtapes. Amazingly, three of those releases (Behind Enemy Lines (2009), The Leak (2010), and I Don't Know What 2 Call It (Vol. 1) (2010)briefly reached the top position of the U.S. Rap charts. All three also peaked within the U.S. Top 20.
Gates' popularity grew as he performed regionally and nationally while continuing to release mixtapes. In 2012, he formed the label Bread Winners' Association and teamed up with Dead Game. The two labels co-released three mixtapes (Make Em' Believe, In the Meantime, and The Luca Brasi Story in 2012 and 2013). The Luca Brasi Story's success solidified Kevin Gates as a rapper and producer who deserved a wider audience. The mixtape peaked at number one in the U.S. chart, U.S. R&B/Hip-Hop chart, U.S. Rap, and Canadian charts.
Suddenly, Atlantic Records wanted to throw its weight behind the artist. Their first collaboration, Stranger Than Fiction, charted as well as The Luca Brasi Story. In 2014, Gates released By Any Means under Bread Winners' Association, Dead Game, and Atlantic; the mixtape went gold.
The following project, Luca Brasi 2, went platinum.
When Gates finally decided to release a studio album, Islah, in 2016, it went double platinum and peaked at number one on the U.S. Rap chart. It held the number two positions on the U.S. and U.S. R&B/Hip-Hop charts.
The 2019 album, I'm Him, didn't perform quite as well, but it was still an incredible success that managed to go gold and peak at number two on the U.S. Rap and U.S. R&B/Hip-Hop charts.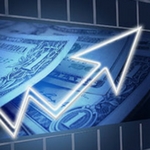 Do you know how to read the candlesticks on your chart? If not don't worry. Chris Pulver created an ebook, Candlestick Cheat Sheet, that can teach you, in layman terms, the 10 most powerful candlestick patterns. It's a great start for those that are new to Forex and may want to trade on the conservative side when starting out.

Click here to download your copy now
Kevin Gates Solo Career
Kevin Gates has collaborated with many artists since he started producing and releasing music. He often teams up with other performers from the Baton Rouge area. Popular acts associated with him include:
Rod Wave
YoungBoy Never Broke Again
Rico Love
Gudda Gudda
Starlito
JT and the Bigga Figga
Other artists he has recorded with include:
DJ Kay Slay
DJ Khaled
Juvenile
Gucci Mane
Pusha T
Slim Thug
Jim Jones
Lyrica Anderson
8Ball
The Game
Young Jeezy (Jeezy)
Yo Gotti
Lil Wayne
Trick Daddy
Wiz Khalifa
Lil' Kim
Chris Brown
DaBaby
2 Chainz
Ty Dolla Sign
Jamie Foxx
Not surprisingly, he started collaborating with more famous rappers and musicians as his own fame grew.
---
➤ Free Guide: 5 Ways To Automate Your Retirement
---
Kevin Gates Songs
The first Kevin Gates song to appear on the U.S. charts was "I Don't Get Tired," which he recorded with August Alsina and released in 2014. The song peaked at number 20 on the U.S. Rap chart, 29 on the U.S. R&B/Hip-Hop chart, and 90 on the U.S. chart.
In 2015, "Really Really," a song from his album Islah, reached number nine on the U.S. Rap chart, 14 on the U.S. R&B/Hip-Hop chart, and 46 on the U.S. chart. It even ranked on the Canadian chart at number 91.
The next single from Islah did even better. "2 Phones" peaked at number two on the U.S. Rap chart, three on the U.S. R&B/Hip-Hop chart, 17 on the U.S. chart, and 52 on the Canadian chart.
Following this burst of success, Gates did not have another song chart until 2019, when he released "Big Gangsta" as a single from his Only the Generals Gon Understand. It reached number 25 on the U.S. Rap chart, 31 on the U.S. R&B/Hip-Hop chart, 81 on the U.S. chart, and 98 on the Canadian chart.
In 2021, the song "Plug Daughter 2″ made it to number 39 on the U.S. R&B/Hip-Hop chart. It is a song from the unreleased and currently untitled album expected to come out in 2022.
Kevin Gates Awards
Although Kevin Gates hasn't won a Grammy yet, he does have several awards. AllMusic has named all three of his albums "Favorite Rap & Hip-Hop Albums" in 2014, 2016, and 2019.
During the 2016 People's Choice Awards, Gates did not win any awards. Someone did storm the stage and yell his name, though, which displays the loyalty and spirit of his fans.
Advertisement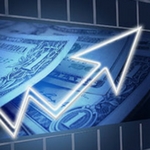 The early bird gets the worm and the options trader who waits until 9:30EST can win big! Hi, I'm Dave Aquino and if you're new to options trading, my e-book "How To Master the Retirement Trade" will show you exactly how to take advantage of this early morning, profitable, but often overlooked window of trading time.

Download your copy today and let's get started!
Kevin Gates Tours
Kevin Gates has done several tours throughout the United States. Shortly after releasing his Stranger Than Fiction mixtape in 2013, he went on tour with Don Trip and Starlito.
Unfortunately, traveling out of state violated the conditions of his parole. When Gates returned home, he was sentenced to four months in prison for parole violation; he was released after three months.
In 2014, Gates timed his By Any Means Tour with the release of an energy drink named "I Don't Get Tired," after his 2014 single featuring August Alsina. The mixtape By Any Means featured popular artists like Plies, 2 Chainz, and Rico Love. When he toured to promote the release, he recruited Chevy Woods, a well-known hype man who often works with Wiz Khalifa.
Kevin Gates Albums
Kevin Gates has released two albums:
Isiah (2016), which went double platinum.
I'm Him (2019), which went gold.
A third album, Khaza, is expected to get a release shortly, but none of the record labels involved have announced a specific date.
Kevin Gates and his Romantic Partners
Other than his wife, Dreka Haynes, Kevin Gates doesn't talk much about his romantic relationships.
In 2013, he did indicate that he had children by other women, but he did not go into detail, although he stated that he had children with some of them.
Publicly, he only acknowledges his two children with Dreka, named Islah and Khaza.
Kevin Gates Net Worth Summary
Kevin Gates has spent his entire adult life honing his skills as a rapper and paying close attention to his surroundings, fellow artists, and musical trends. It's difficult to know precisely how much Gates is worth. However, most people who follow his career believe that he has accumulated at least $1 million. That would make him a successful performer who still has plenty of room to grow.
Gates work hasn't gotten as much attention over the last few years as his releases from the mid-2010s. That could change, though, as he prepares to release a new album. Depending on how fans receive his album and how many tour dates he decides to schedule, he could grow his wealth significantly over the next year. His relationships with Atlantic and other popular rappers certainly have him in a position to thrive.
Advertisement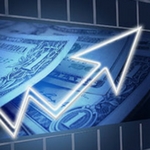 And Reuters magazine calls this type of trading "the new baby boomer hobby." An anonymous trader -- living at the base of the Smoky Mountains -- just released a free report revealing a step-by-step system to generating an extra $5,000 per month in income thanks to this trading strategy. The report is free until Sunday.

Click here for the FREE REPORT...