If you like dark, dirty humor that doesn't shy away from sensitive topics, you have probably heard Tom Segura tell more than a few stories. The comedian has become famous for his podcasts, stand-up, and comedy specials.
Tom was born in Cincinnati, Ohio, on April 16, 1979. His family didn't stay in Ohio for long, though, and he grew up moving to new cities often. Some of the places he has lived in include Minneapolis, Milwaukee, and Vero Beach, Florida.
Segura attended and graduated from Lenoir-Rhyne University, a private Lutheran school in Hickory, North Carolina. Later, he moved to Los Angeles to pursue a career in entertainment. Uncertain how to enter the industry, Segura took an internship with Kopelson Entertainment and soon needed to earn money, so he started taking jobs as a logger who made transcripts for reality TV shows. He has described logging transcripts for shows like My Big Fat Obnoxious Boss and Extreme Makeover.
Clearly, this wasn't a sustainable career path for a creative person like Segura. As a result, he started doing short stand-up performances around LA, building a reputation as someone worth watching in the city's already crowded comedy scene.
Getting involved in stand-up also introduced him to several friends who would help him push his career forward. For example, he formed a friendship with Ari Shaffir, a slightly older and more established comedian who gave him opportunities to perform.
Shaffir also invited Segura to tell a story on his Comedy Central series This Is Not Happening, a show that focused on funny people telling stories about terrible events in their lives. Segura talked about overdosing on a drug he thought was GHB but that turned out to be a large mixture of drugs, including heroin. The overdose put Segura in a coma when he was a freshman in college, with doctors telling him he only survived the event because of his obesity.
Segura and his family recently moved from the Pacific Palisades area of Los Angeles to Austin, Texas. He is married to Christina Pazsitzky, who co-hosts a podcast with him. The couple has two children.
How Did Tom Segura Get Famous?
Tom Segura didn't become famous overnight. He had to work hard and slowly grow his audience, traveling around the United States (and other countries) for years while honing his material and attracting larger audiences. He never took off like a rocket, but he did enjoy a steady rise in popularity.
Many people will recognize Tom Segura from his role as Russ on the 2018 comedy-drama Instant Family, which also featured Mark Wahlberg.
Segura has also appeared on numerous late-night comedy shows, including:
The Late Late Show
Conan
The Late Show With Stephen Colbert
He has also appeared on TV comedies like Workaholics and Happy Endings. These days, though, he spends most of his time touring the world and producing his podcasts.
Tom Segura Stand Up Comedy
Tom Segura excels best at stand-up comedy, which he has been practicing since shortly after college. His Take It Down Tour in 2019 took him to more than 100 cities, and he performed to sold-out crowds in many venues.
The success of Take It Down comes after decades of impressive dedication to his craft. His first stand-up comedy performance took place in 2007 on the show Live at Gotham. 
In 2010, Segura released his first stand-up comedy album, Thrilled. He followed it in 2012 with another hour-long stand-up album named White Girls With Cornrows.
Tom Segura's popularity grew significantly in 2014 when Netflix aired his stand-up comedy special Completely Normal. Since then, he has produced a new comedy special for Netflix every other year. His titles include:
Completely Normal

(2014)

Mostly Stories

(2016)

Disgraceful

(2018)

Ball Hog

(2020)
Between his touring and specials, he has amassed hours of material.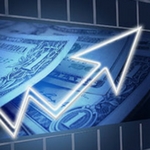 Discover the top 3 hidden AI stocks that could hand you profits of 874% of more!

ChatGPT is the fastest growing app EVER – hitting 100 million users!

Jeff Bezos… Bill Gates… and Elon Musk are betting billions on this "game changing" technology. And you can get in on the ground floor.

Click here to download it for free – with no strings attached.
Tom Segura Actor
While most people know Tom Segura as a stand-up comedian and podcaster, they might not know he also has an impressive resume for his acting roles. He first appeared in a 2004 short film called Super Precinct, where he played an evidence room cop.
His appearance soon gained greater prominence. He has acted in:
Atom TV (2009)
Gary Unmarried (2009-2010)
Frank Advice (2010, short)
Happy Endings (2013)
9 Inches (2013, short)
Workaholics (2015)
Instant Family (2018)
Countdown (2019)
The Cabin With Bert Kreischer (2020)
The Opening Act (2020)
Flinch (2021)
---
➤ Free Guide: 5 Ways To Automate Your Retirement
---
Tom Segura Writer
Tom Segura has a much more impressive career as a writer.
He has writing credits for:
Live at Gotham (2007)
Cutman (2009)
Russell Peters Presents (2009)
Your Mom's House (2010)
Frank Advice (2010)
Mash Up (2010)
Comedy Central Presents (2011)
Funny as Hell (2012)
30 Seconds Over Washington (2012)
BET's Comicview (2008 and 2012)
This Is Not Happening (2013 and 2015)
2 Bears 1 Cave (2019)
Tom Segura Podcast
Close friend Joe Rogan started encouraging Tom Segura to create a podcast around 2010. As a result, Segura and his wife, Christina Pazsitzky, began producing their first podcast in 2011, naming it, Your Mom's House. Episodes vary in length from one to three hours. 
Your Mom's House has a simple format that relies heavily on observational and "potty" humor. They and a guest frequently watch internet videos, and they tend to create long-running jokes from the videos, which can make it difficult for newcomers to understand the humor. Long-time listeners, however, seem to love reconnecting with jokes from previous episodes. 
One of the most notorious jokes involves asking musician Garth Brooks "where the bodies are." Segura has jokingly referred to Brooks as insane and a serial killer. As a result, fans of Your Mom's House frequently bomb Garth Brooks's social media profiles with ludicrous questions. Brooks — or more likely the person who runs his social media accounts — blocked Segura over the non-stop jokes.
Several popular comedians and actors have appeared on Your Mom's House, along with some non-comedian guests, too. Some noteworthy comedians who have been on Your Mom's House include:
Pauly Shore
Fortune Feimster
Duncan Trussell
Kevin Nealon
Josh Wolf
Steve Byrne
Chris Distefano
Mary Lynn Rajskub
Non-comedies who have appeared as guests include:
Too Short
Big Daddy Kane
Cesar Millan
Alyssa Milano
Segura also co-hosts the podcast 2 Bears 1 Cave with his friend Bert Kreischer. 
Advertisement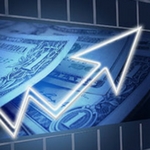 This has been one of the WORST years for stocks. But despite the awful trading conditions of the last eight months, I've delivered profit opportunities to my students like 22% on PBT after a week in the trade…And 31% on PEGA in only 8 days. I've JUST sent out a brand-new alert on a stock that's showing all the right signs of an impending breakout…

Click to Get the Trade and a Full Year of Stealth Trades for just $5 Today
How Much Does Tom Segura Make a Year?
Tom Segura's annual income has to change frequently depending on his activities. He obviously earns more money than usual when touring, especially since he often sells out large venues. His Netflix specials probably also turn a tidy sum.
Segura's most regular source of income is his podcast network, YMH Studios. The production studio makes Your Mom's House and other titles, including Dr. Drew After Dark and 2 Bears 1 Cave. The production studio also hosts live, pay-per-view events.
Because Segura's income differs depending on the type of work he produces, it's impossible to say how much he earns per year. One could easily estimate that he and his wife make at least half a million, though. 
Tom Segura Awards
Tom isn't the type of comedian who usually earns awards because he's too busy pushing people's buttons with shocking humor. However, his podcast, Your Mom's House, was voted as a finalist for the Stitcher Award as one of 2013's best podcasts. 
Tom Segura Wife and Kids
Tom Segura is married to Christina Pazsizky, who often goes by the stage name Christina P. She was born in Windsor, Ontario, in 1976. She currently has dual citizenship in Canada and the United States.
Although born in Canada, Christina spent her childhood in Southern California and was on the cast for the 1998 season of MTV's Road Rules: Down Under. Before becoming a comedian, she earned a degree in philosophy from the University of San Francisco. She also attended Oxford University.
In addition to co-hosting Your Mom's House, she has a podcast called Where My Moms At? The podcast focuses on issues that affect motherhood, usually through a comedic lens. Her guests have included LeeAnn Kreischer (Bert Kreischer's wife), YouTube entertainer Hila Klein, Alyssa Milano, and writer Alison Rosen.
Tom and Christina have two children. They talk about their children on their podcast, but the kids rarely play a role in the production.
Tom Segura Net Worth Summary
It's difficult to know how much money a performer like Tom Segura has, especially considering that his wife also earns money as a performer. Their podcast production company also contributes to their net worth.
Some people estimate Tom Segura's net worth as low as $3 million. That seems nearly impossible, since he and Christina have owned multiple multi-million dollar homes in Los Angeles.
Others estimate that the Segura family has accumulated $13 to $14 million. While $14 million might be on the high end, it's a reasonable estimate for a couple with such a dominating media presence, successful tours, and connections throughout the entertainment industry.
Segura already has a tour planned for 2021. If he follows his Netflix schedule, he should release a new special in 2022. In addition to money earned from podcasting and other endeavors, these two productions could easily bring Tom Segura's net worth up to $14 million.
Advertisement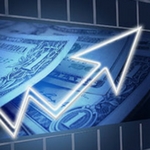 This list ranks the top stocks daily based on our proprietary algorithm. FREE Bonus: 3 Stocks To Double This Year

View this list for FREE now!