Rhea Perlman is best known as an actor who has appeared on several popular televisions shows and movies. She was born in 1948 to Philip and Adele Perlman. Although born in Coney Island, her family soon moved to the Bensonhurt neighborhood of Brooklyn. At this point, her father — an immigrant — worked in a factory that manufactured doll parts. Her mother worked as a bookkeeper.
By the mid-80s, the family wanted a change of pace and opportunities to explore new jobs. They decided to move to Los Angeles, a relocation that would change all of their lives. In 1982, three members found jobs working for the hit television sitcom "Cheers." Rhea played Carla Tortelli, a short-tempered cocktail waitress who blazes her own path in life and constantly has trouble with her children.
Philip Perlman became a semi-regular actor on the show. The character went by "Phil," and received occasional lines. Overall, he appeared in about 30 episodes of Cheers.
Rhea Perlman appeared in all 273 episodes of "Cheers." Only Ted Danson, who played the Sam Malone character, and George Wendt, who played Norm, also have that distinction.
Rhea's sister, Heidi, worked behind the scenes on "Cheers" as a writer, story editor, and producer.
Rhea Perlman married Danny DeVito around the same time that her family moved to Los Angeles. She had met DeVito in 1971 after watching a friend perform in the play "The Shrinking Bride," which featured DeVito as a lead. The two had an immediate connection and moved in together within two weeks. Perlman and DeVito are still a couple, although they live in separate residences.
Rhea Perlman Actor
Like many actors, Perlman got her start in off-off-Broadway productions. After studying drama at Hunter College (New York) and graduating in 1968, she began pursuing opportunities in the New York City area. She found some success in the play "Dracula Sabbat," which ran for 10 months.
She then took a small role in the film "Hot Dogs for Gaugin" in 1972. That year, she also appeared with Danny DeVito in the play "Up — An Uppity Revue," which was put on by Westbesh Playwrights Feminist Collective.
Perlman's acting career got a significant boost from 1979 to 1982 when she had a recurring role as Zena Sherman on the popular sitcom "Taxi." She played the girlfriend of Louie de Palma, the argumentative dispatcher who takes pride in committing frequent misdemeanors. Oddly enough, Danny DeVito played the role of Louie.
Her life as an actor changed radically when she moved to Los Angeles and won the role of Carla Tortell on "Cheers."
Rhea Perlman TV Shows
"Cheers" was an extremely popular television show that helped launch the careers of several actors, including Ted Danson, Shelley Long, Woody Harrelson, Kelsey Grammer, and Kirstie Alley. The show aired for 11 seasons, although many fans agree that the later seasons lack the sophisticated relationships that made the performances interesting as well as funny.
Over the 11 seasons, "Cheers" aired 275 half-hour episodes. It also created the spin-off series "Frasier" and "The Tortellis." While "The Tortellis" only lasted 13 episodes before it got canceled, "Frasier" enjoyed success over 264 episodes during 11 seasons.
Perlman and Cheers won numerous awards. Perlman won four Emmy Awards for Outstanding Supporting Actress in a Comedy Series in 1984, 1985, 1986, and 1989. Cheers won a Golden Globe Award in 1991, four Primetime Emmy Awards for Outstanding Comedy Series, and a Legend Award from TV Land Awards in 2006.
Other TV shows that Rhea Perlman has appeared on include:
Angie (1980)

Amazing Stories (1986)

Matlock (1987; she appeared as Rhea Perlman)

Blossom (1991)

Roc (1992)

The Simpsons (1994; she appeared as her Cheers character Carla Tortelli)

The Critic (1995)

Pearl (1996-1997, she played the leading role of Pearl Caraldo in all 22 episodes.)

Kate Basher (2001, she had a recurring role in six episodes.)

Becker (2001)

Frasier (2002)

Robot and Monster (2012-2013, she appeared in 14 episodes as Nessie.)

Kristie (2014, she had a recurring role in 12 episodes.)

Me and My Grandma (2017, she played Grandma in all six episodes of the short-run series.)

The Mindy Project (2016-2017, she had a recurring role as Annette Castellano in 17 episodes.)

Star Wars: The Bad Batch (2021, she played the voice of Cid.)
Clearly, Rhea Perlman has had an incredible career as a TV actor. She's actually much more accomplished than this list shows, though.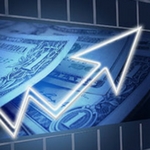 Biden's not holding back... He's warned you that he plans to raise: Income taxes, death taxes, capital gains taxes & corporate taxes. Some or all of which WILL affect you or your family in one way or another... But it's not too late... yet.

Thousands of Americans are getting their FREE IRS LOOPHOLE KIT to discover the secret to protecting your retirement savings from Biden, and inflation...

CLICK HERE to request a FREE Copy of the Guide To IRS Loopholes For Your IRA/401(k)
Rhea Perlman Writer
Rhea Perlman has limited experience as a credited writer, although it's likely that she contributes to many TV shows and movies by improvising hilarious lines.
Her writing credits include:
The Sound Sleeper (short, 1973)
Minestrone (short, 1975)
---
➤ Free Guide: 5 Ways To Automate Your Retirement
---
Rhea Perlman Movies
Although Rhea Perlman is best known for her work in television, she has also appeared in dozens of movies.
She often plays small roles, but some of the movies she's appeared in have been very popular. Her list of movie appearances include:
Hot Dogs for Gauguin (1972)
Swap Meet (1979)
National Lampoon's Movie Madness (1982)
Love Child (1982)
My Little Pony: The Movie (1986)
Enid Is Sleeping (1990)
The Last Halloween (1991)
Ted and Venus (1991)
To Grandmother's House We Go (1992)
Class Act (1992)
There Goes the Neighborhood (1992)
We're Back! A Dinosaur's Story (1993)
Canadian Bacon (1995)
Sunset Park (1996)
Carpool (1996)
Matilda (1996)
Old Love (2001)
10 Items or Less (2006)
Bloom (2007)
Love Comes Lately (2007)
Cat Dragged In (2008)
Beethoven's Big Break (2008)
The Trouble With Bliss (2011)
The Sessions (2012)
I'll See You in My Dreams (2015)
Sing (2016)
Lemon (2017)
Half Magic (2018)
2019 (2019)
Funny Face (2020)
Rhea Perlman Awards
Several award committees have nominated and awarded Rhea Perlman for her work in the dramatic and comedic arts. Not surprisingly, most of her awards come from the years that she played Carla on the hit comedy series Cheers.
She earned her first Emmy nomination in 1983 for Outstanding Supporting Actress in a Comedy Series. She then went on to win the award for playing Carla Tortelli in 1984, 1985, 1986, and 1989. 
The American Comedy Awards nominated her for Funniest Supporting Female Performer in a TV Series in 1989 and 1990.
She has been nominated for six Golden Globe Awards (1985, 1987, 1988, 1989, 1990, and 1992) for her work on Cheers.
She won the Best Supporting Actress in a Quality Comedy Series from Quality Television Awards in 1985. Quality Television Awards nominated her in 1989, 1990, and 1991 without giving her the award.
In 2006, she won a Legend Award from TV Land Awards. She shares the honor with Cheers cast members Ted Danson, Shelley Long, and John Ratzenberger. 
Advertisement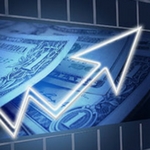 In times of inflation, gold prices have an inverse relationship with the markets, growing in value during market volatility. Amid economic instability, some retirement savers see precious metals, as an opportunity for profit and wealth preservation. Get the practical insights to take back control of your retirement with safe-haven assets like Gold & Silver.

Download the latest Global Gold Report, featured in Fortune Investors Guide.
Are Rhea Perlman and Danny DeVito Still Married?
Rhea Perlman and Danny DeVito got married on January 28, 1982. The couple moved in together just two weeks after meeting on January 17, 1971. They've always had an unconventional relationship, so perhaps it wasn't surprising that they separated in October 2012 while living in Los Angeles. They reunited within a year, reportedly during March 2013. 
In 2017, the couple announced they had separated again, and this time, it seemed certain that they would follow through with a divorce. Instead, they decided to remain married and live in separate residences.
The couple says that the experience has brought them closer than ever. During an interview with Andy Cohen, Perlman said that she and DeVito were extremely close friends with no plans to seek a divorce.
It's unclear whether they retain a romantic relationship. Regardless, the two clearly enjoy spending time together, and living separately seems to suit them.
Is Ron Perlman Rhea Perlman's Son?
Many people believe that Ron Perlman is Rhea Perlman's son. The confusion must come from their sharing a last name. 
The funny thing is that Ron Perlman and Rhea Perlman are practically the same age. Ron was born in 1950. Rhea was born in 1948. The timeline really, really doesn't work out.
The physical differences between the two make the rumor even more humorous. Rhea stands at 5 feet tall. Her husband is a mere 4 feet 10 inches because he has a condition called Fairbank's disease that prevents his bones from growing. Ron, however, is nearly 6 feet tall. His bulky size has made him perfect for tough roles in series like Sons of Anarchy and movies like Hellboy.
Rhea Perlman does, however, have three children:
Lucy Chet DeVito,
Grace Fan DeVito, and
Jacob Danial DeVito.
Lucy is an actor who has appeared on stage, television, and film. Some of her credits include movies like Jumanji: The Next Level, Dumbo, Leaves of Grass, and The Comedian.
She has appeared on TV shows like It's Always Sunny in Philadelphia, Girls, and Deadbeat.
Rhea Perlman Net Worth Summary
It's very difficult to determine the net worth of a person with Rhea Perlman's level of celebrity. She is believed to have money parked in real estate and production companies, but it's unclear whether she and Danny DeVito still share accounts and property. Their combined wealth would look very different from their individual wealth.
It is estimated that Rhea Perlman's net worth sits at about $60 million. Much of that money probably comes from the ongoing success of Cheers. Even in 2021, the show earns money through streaming services and DVD sales. A portion of that money is believed to go to her.
While few of her roles have been as high profile as Carla on Cheers, she has worked steadily throughout her life. An entertainer with her level of talent and fame can charge high prices, even when appearing in relatively small productions. It's assumed that attaching a "big name" to the project will attract viewers, thus making it more successful.
While we will never know how much money and assets Rhea Perlman has, $60 million seems like the best guess.
Advertisement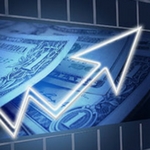 Discover the top 3 hidden AI stocks that could hand you profits of 874% of more!

ChatGPT is the fastest growing app EVER – hitting 100 million users!

Jeff Bezos… Bill Gates… and Elon Musk are betting billions on this "game changing" technology. And you can get in on the ground floor.

Click here to download it for free – with no strings attached.