Anyone who pays attention to mixed martial arts knows the name Ben Askren. He has stood out as a talented fighter since his earliest days on the mat. The experience he brings to the sport includes years of training as a folkstyle wrestler. He has quick reflexes and a scrambling technique that made him an effective fighter.
How much does someone like Ben Askren earn? Events come with different purses, so the amount that he makes depends on his fighting organizations and performances. One thing is certain; he has managed to turn his natural talents and hard work ethic into a small fortune that will keep him comfortable for life. Considering that he makes his money as a fighter, it's safe to say that he earned his fortune the hard way!
Who Is Ben Askren: Rise to Fame
Ben Askren developed an interest in combat sports at just six years old when his father introduced him to wrestling. The Cedar Rapids boy started taking his training seriously when he entered sixth grade and joined a wrestling club.
After moving to Wisconsin and joining his high school's wrestling team, his talents really started to shine. He was named the state champion twice before graduating and focused his attention on becoming a more well-rounded athlete at the University of Wisconsin.
Unfortunately for Ben, who quickly earned the nickname "funky" for his unconventional wrestling style, he had to face Chris Pendleton during his first two years of college. Pendleton already had a reputation as one of the country's top amateur wrestlers.
Askren took second place during his first and second Big 12 Conference Championships. Pendleton took first. During Askren's junior and senior years, though, he dominated the sport, winning two Dan Hodge Trophies and a Schalles Award. During those two years, he competed in and won 87 matches.
In 2007, Askren won the U.S. National Championship. He joined the U.S. Olympic Team to compete in the 2008 Summer Olympics. He came out strong during the first round but failed to win a medal. In hindsight, Askren admitted that he just wasn't good enough to compete against the world's top wrestlers. Undeterred, he turned his attention to mixed martial arts, where he could use his "funky" style to his advantage.
Turning to MMA was a smart idea for the fighter. During his professional debut, he became an immediate sensation by defeating Josh Flowers by TKO during the first round. He followed this with a second victory against Mitchell Harris.
Over the next 11 years, Askren would continue to attract attention as a top fighter. Although he retired from MMA, he says that he will return to competitive fighting in the near future.
Source: Unsplash
Ben Askren Wrestling Champion
Ben Askren practiced folkstyle wrestling throughout most of his wrestling career. Before joining the U.S. Olympic Team, he was able to incorporate freestyle wrestling into his style.
After his Olympic performance, Askren had more freedom to use a combination of styles. Wrestling became an occasional sport for him, though, as he gravitated to mixed martial arts.
His participation in submission grappling events include:
2009 ADCC Submission WWC Quarter Finalist (Abu Dhabi Combat Club)

2009 Grappling World Championships Senior No-Gi Gold Medalist (International Federation of Associated Wrestling Styles)

2009 FILA World Team Trials Senior No-Gi Winner (USA Wrestling)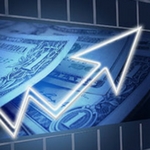 The early bird gets the worm and the options trader who waits until 9:30EST can win big! Hi, I'm Dave Aquino and if you're new to options trading, my e-book "How To Master the Retirement Trade" will show you exactly how to take advantage of this early morning, profitable, but often overlooked window of trading time.

Download your copy today and let's get started!
Ben Askren MMA Era
Ben Askren has participated in MMA matches with top organizations including:
Bellator Fighting Championship, and
ONE Championship.
His time in mixed martial arts has been the most successful of his career.
---
➤ Free Guide: 5 Ways To Automate Your Retirement
---
Ben Askren Bellator Champion
Askren has an incredible record with Bellator Fighting Championship. He won all nine of his matches. During his time with Bellator, he had four successful title defenses, the most in Bellator's history.
Since he defended his title four times in a row, Bellator also recognizes him as holding the record for most consecutive title defenses.
Ben Askren ONE Champion
Ben Askren competed in the ONE Champion Welterweight Championship from 2014 to 2017.
He won his first match on August 29, 2014, and defended his title three times. His wins include:
2015 ONE Championship: Valor of Champions
2017 ONE Championship: Dynasty of Heroes
2017 ONE Championship: Shanghai
2017 ONE Championship: Immortal Pursuit
Advertisement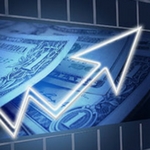 We have the world's leading artificial intelligence forecasting trends in the market. A strategy so precise it achieves a proven accuracy rate up to 87.4%. Check out the next 3 stocks this A.I. has on its radar for you in this free, live training.

Claim your seat now by clicking here.
Ben Askren MMA Career
Askren became an immediate success in MMA. He defeated Josh Flowers with a TKO during his first match in 2009. Over the years, he went on to defeat notable opponents including Ryan Thomas, Lyman Good, Nick Thompson, and Dan Hornbuckle. He accumulated 19 wins during his career.
Ben Askren parted ways with UFC in 2019 after losing two matches, one to Jorge Masvidal and one to Demian Maia. They were the only two losses in his UFC career.
Ben Askren NCAA Record
Ben Askren has an impressive NCAA record from his time at the University of Missouri. Some of his accolades include:
Collegiate National Champion for 2006 and 2007.
All-American four-time NCAA finalists (2004 to 2007).
Big 12 Conference Championship 2004, 2006, and 2007.
University of Missouri Intercollegiate Athletics Hall of Fame (Inducted in 2012).
Perhaps most importantly, he is one of only three people to win the Dan Hodge Trophy more than once. He received the honor in 2006 and 2007.
Ben Askren vs. Jake Paul
Jake Paul is largely known as a YouTube personality, although he also briefly played a role on the Disney Channel series Bizaardvark. He has been the subject of numerous controversies, which led to Disney Channel firing him. 
In 2018, Jake Paul debuted as an amateur boxer in a fight facing fellow YouTuber KSI. Paul entered his first professional boxing match in 2019 against YouTuber Gib in a World Boxing Organization (WBO) fight. Paul defeated Gib by TKO within just 2:18. 
After winning another WBO in 2020, Jake Paul and Ben Askren started trading jabs on social media. Eventually, Paul challenged Askren to a fight.
Paul had an impressive, although very short, record, but very few people thought he could defeat a seasoned professional like Askren. Dana White, the UFC president, found the prospect so ridiculous that he said he bet $1 million that Paul would lose.
Rapper Snoop Dogg countered that he would bet $2 million. It's unknown whether either of the celebrities make their bets. If they did, they certainly wish that they had kept their mouths — and wallets — closed.
Despite the certainty that Askren would make short work of Paul, the match did not go as expected. Instead, the young YouTuber and inexperienced boxer beat Askren in less than two minutes in the first round. It was a stunning defeat for Askren, who later admitted that he was ashamed of the result.
Ben Askren Surgeries
Ben Askren retired from MMA in 2019. Extreme hip pain forced him to quit the sport.
A year later, he announced that he was receiving a procedure called a Birmingham Hip Resurfacing System, which involves resurfacing damaged joints by filling worn areas with metal.
After undergoing the surgery in 2020, Askren said that he plans to leave retirement and return to MMA.
Ben Askren Disc Golf
Oddly enough, Ben Askren is also a professional disc golf champion. Disc golf is a precision sport that involves throwing small discs into metal cages, often at considerable distances. Askren was mostly involved in the sport from 2005 to 2011. Some of his accomplishments within the Professional Disc Golf Association include:
First place in the 2009 Might MO Advanced.
Second place in the 2005 Highnoon at Indiantown Intermediate.
Second place at the 2009 St. Louis Open Advanced.
Second place at the 2011 United States Amateur Disc Golf Championship.
Third place at the 2009 First Class Challenge.
He has not been active in professional disc golf since 2011.
How Rich Is Ben Askren?
Estimates of Ben Askren's wealth vary wildly. Some claim that he has as little as $500,000, which seems nearly impossible considering that he had many years of success. Others say that he has a net worth of about $10 million.
The difference between the two sums could come down to how much cash money Askren has versus how much overall wealth he has accumulated in cash and property.
Regardless of how you evaluate Askren's net worth, it likely comes much closer to $10 million than $500,000.
Ben Askren Net Worth Summary
Ben Askren probably has a net worth close to $10 million. He has accumulated most of that money by winning purses in professional MMA matches. This isn't the end of Askren's career, though. Now that he has received surgery to prevent hip pain, he can return to the mat once he feels prepared. He does, however, have a humiliating defeat hanging over his head. Losing against the less experienced Jake Paul could have bruised Askren's ego.
The good news is that Askren has demonstrated an ability to learn from his failures. After his defeat in the Olympics, he committed himself to more training and expanding his style to become an extremely competitive MMA fighter. Assuming that he returns to MMA or a similar sport, he could accumulate a much larger fortune. His return fight would likely generate significant buzz from fans who want to see whether he can make a comeback.
Advertisement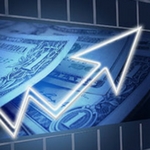 Official tax return reveals how one trader nabbed annual gains of 228%, 309% and 339%. His tax return was released online, exposing this simple trading technique used to pocket nearly half a million in profits.

Click here to see the official tax return before it is deleted...