Theo Von captures audiences with his unique, authentic Louisiana accent and fearless storytelling. His career in entertainment began on reality TV. Over the years, though, he has managed to make a switch to stand-up comedy, television acting, and podcasting.
It's difficult to know how much Theo Von is worth. Most people estimate that he has slightly less than $1 million. Despite telling a lot of personal stories on his podcasts, he tends to talk about his past more than his present. That makes it even harder to know what kind of lifestyle Von can afford.
Why Is Theo Von Famous?
Everyone knows him as Theo Von, but he was born in 1980 as Theodor Capitani von Kurnatowski. Somewhat amazingly, his father, Roland Achilles, had Theo when he was 70 years old.
Theo Von is primarily famous for his success as a stand-up comedian and podcaster. He has also appeared as an actor on several television shows and web-based videos.
Theo Von is an observational comedian who tells a lot of stories about his childhood growing up in a poor area of Covington, Louisiana.
Difficulty with his family life led to him seeking and winning emancipation at 14 years old. He moved out of his family's home to live and work on a farm. Despite the challenging conditions, he graduated from high school and gained acceptance to Louisiana State University.
While attending Louisiana State University, Theo Von won his first spot on the MTV reality television show Road Rules: Maximum Velocity Tour in 2000.
His appearance on Road Rules: Maximum Velocity Tour led to a relationship with MTV and more opportunities to work for the network's programs. During this time, he attended several colleges and began working on his stand-up career.
Theo Von TV Shows
Theo Von used television shows to establish himself as a person with a talent for telling unbelievable stories that held the attention of viewers.
During Road Rules: Maximum Velocity Tour, he made appearances on six episodes. He's the only member of the cast that has gone on to have a noteworthy career in entertainment. 
In 2002, Von participated in Real World/Road Rules Challenge: Battle of the Seasons, an MTV reality game show that took place in Cabo San Lucas, Mexico. He was partnered with his former Maximum Velocity Tour cast member Holly Brenston. The couple won several challenges, including:
Ladder of Doom—a relay race that required climbing down and up a ladder into a 50-foot basin.

Slam Dunk—a basketball challenge that involved bungee jumping.

Hang Man—a strength challenge that tested how long the partners could hang from a pole.
Theo and Holly were runners-up for the competition.
Over the next few years, he participated in MTV productions The Gauntlet (2003-2004), Battle of the Sexes II (2004-2005), and Fresh Meat (2006). 
Von appeared on Last Comic Standing in 2006 while working on a season of Real World/Road Rules Challenge. Although Von did not win Last Comic Standing, he did win an online contest called Last Comic Downloaded that essentially designated him as a favorite among home viewers.
Other reality TV appearances from Theo Von include:
America's Prom Queen

 (2008), in which he was a panelist. 

Reality Bites Back

 (2008), a comedy competition show that he won even though he faced impressive comedians such as Tiffany Haddish, Amy Schumer, and Bert Kreischer. 

Primetime in No Time

 (2011), a TV recap show.

Deal With It

 (2013-2014), a hidden camera show he hosted for three seasons.
Theo Von was eager to take the stage when he had the opportunity. He clearly has a talent for entertainment. Much of his career, however, has not been on network television.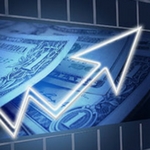 How a 300-square-mile stretch of America's Heartland could power a multi-billion-dollar tech boom… and create a new generation of American millionaires

Learn more here.
Theo Von Stand Up Comedy
Theo Von had a reputation as a reality television personality when he arrived in Los Angeles to pursue a career in stand-up comedy and acting.
Many producers dismissed him without giving him a chance. They simply did not believe that someone with such a lengthy list of reality TV appearances could perform seriously—or humorously, as the case may be.
https://youtu.be/KLMHHgRpTSA
Pressure from producers did not prevent Theo Von from building a set of material and appearing on as many stages as possible. He got some satisfaction when he was chosen as the Fan Favorite of Last Comic Standing Season Four in 2006. Von took his material on a national tour. He also participated in five USO tours to perform in front of troops.
Von's popularity grew slowly, but he finally started seeing results in 2012. After years of work, he was invited to appear as the featured comedian on Comedy Central's The Half Hour. The Half Hour has since been renamed Comedy Central Stand-Up Presents.
Around this time, Theo Von also had opportunities to display his talents and grow his audience by appearing on shows like Chelsea Lately, The Arsenio Hall Show, Hello Ross, Watch What Happens Live, and This Is Not Happening. 
This Is Not Happening was a popular show that featured comedians telling real-life stories that usually involved drug use, mental health issues, and extremely embarrassing situations.
Theo Von told a story about having an opportunity to appear on a radio show with Daryl Strawberry, one of his heroes. The night before his early-morning radio appearance, he and a cab driver spent hours using large quantities and committing other crimes while driving around New York City. It was a turning point in Von's life. Realizing that he had damaged an opportunity to appear at his best with Strawberry, Von decided to stop using drugs.
Theo Von has released one Netflix special. In 2019, he toured the United States for three months. 
---
➤ Free Guide: 5 Ways To Automate Your Retirement
---
Theo Von Movies
Theo Von hasn't made any notable appearances in movies. Netflix did, however, release his hour-long comedy special No Offense in 2016.
Theo Von Podcasts
Theo Von spends most of his time producing and appearing on podcasts. As of 2020, he hosts The King and the Sting, with comedian and former-MMA fighter Brendan Schaub, and This Past Weekend, a solo show he has done since 2016. 
This Past Weekend is a video podcast that typically features Von telling stories, interviewing guests, and answering letters from fans.
Before starting his two current podcasts, Theo Von hosted The Comedy Sideshow. The 2011 podcast aired 23 episodes that focused on Von interviewing other entertainers.
In 2015, Von and Matthew Cole Weiss began a weekly podcast named Allegedly with Theo Von & Matthew Cole Weiss.
The duo released 123 episodes, most of which involved the friends sharing their different perspectives on topics like dating, failure, success, and celebrities. 
Theo Von has been a guest on many popular podcasts, including:
The Church of What's Happening Now (hosted by Joey Diaz)
The Joe Rogan Experience
TigerBelly (hosted by Bobby Lee)
The Fighter and the Kid (hosted by Brendan Schaub and Bryan Callen)
Advertisement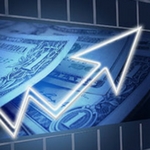 Thanks to forgotten 50-year-old legislation, often ignored by investment advisors, gold bugs, and silver hounds... You can now collect $10,000 or more in free silver.

Millions of Americans know NOTHING about this... Because it exploits a "glitch" in the IRS tax code that helps protect your retirement... While paying ZERO TAXES & PENALTIES to do it. That's why you need to see this NOW.

Click Here to get all of the details in this FREE Kit
Theo Von Awards
The only award Theo Von won for his comedy or acting is Fan Favorite when he was on Last Comic Standing.
Is Theo Von Married?
Theo Von is not married. As far as fans know, he is single. He does not, however, talk much about that area of his life.
There have been rumors that he dated Coral Smith, a fellow reality TV star who has worked with MTV; Sarah Greyson, a former contest on Road Rules: Campus Crawl and winner of The Gauntlet; and Brandi Glanville, a television personality and former model best known for appearing on The Real Housewives of Beverly Hills.
How Rich Is Theo Von?
It's estimated that Theo Von earns about $100,000 per year from his podcast and comedy. Appearances on television shows earn him additional income, though.
Throughout the 2010s, most people believed that Theo Von had a net worth of about $500,000. After 2020, the consensus changed to about $800,000, representing a significant increase in his wealth.
Although Von has not yet reached the status of a millionaire, he has shown that he has exceptional perseverance and a hard worth ethic that will likely put him over the million-dollar line within a few years.
Theo Von Net Worth Summary
The popularity of podcasts has grown incredibly over the last several years. Today, many people prefer listening to podcasts instead of talk radio. Podcasts give listeners the ability to download and play content when it is convenient for them. They can also focus on topics and hosts that interest them.
As the audience for podcasts grows, it's possible that Theo Von's ventures will start making significantly more money. He could easily cross the $1 million mark at any time.
Assuming that Theo Von has a net worth of at least $800,000, it's practically inevitable that he will become a millionaire.
Although he likes to keep to himself and doesn't tour as often as many comedians, he has a loyal following. One or two successful career moves could earn him enough money to become a millionaire, especially if he uses the tours as opportunities to record and sell comedy specials.
One thing is certain: Theo Von has plenty of room to grow his career. His magnetic personality and ability to bring out the hilarious aspects of heartbreaking stories make him a stand-out talent. No matter how much Theo Von is worth, he deserves more. With plenty of hard work and a little luck, he will definitely become a millionaire and create even more opportunities to reach larger audiences.
Advertisement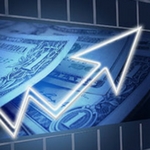 Rising interest rates...Skyrocketing inflation...Exploding debt...A looming recession...It's no wonder Americans are becoming more and more concerned about their savings and investments. That's why I wrote my newest report…This FREE REPORT shows YOU how you could protect your retirement savings before it's too late. Request your free report today and learn how you could protect everything you've worked for!

Request Your FREE Ben Stein Report Today!